Managing a social commerce business is not an option anymore—it's a NECESSITY if you want to thrive in today's market.
Studies show that Filipinos spend an average of 4.25 hours on social media, and 65% use it as their main source when researching brands.
So if you want to be in front of your customers, you have to be where they are. In this article, you'll learn how to manage a social commerce business so you can be more efficient in your online business.
Do's in Social Commerce Business
Build Trust
If you want your business to last, you have to build TRUST with ALL your stakeholders.
51% of Southeast Asian consumers said that they have switched brands because of quality, experience, and sustainability.
To be on top of mind for your customers, focusing on selling only won't cut it!
Now, it's all about building genuine relationships and coming from a place of CONTRIBUTION.
Here's one of Prosperna's Golden Rules that you can adapt:
GIVE, GIVE, GIVE — Before Making The Ask
Give value upfront by giving them quality experience, helpful tools, and relevant information.
Develop A Buyer's Persona
Developing a buyer's persona is KEY to a focused business.
What's great about social commerce is that it's easier to identify, connect with, and engage with your customers through social media.
Moreover, you can:
Gather data from people who engage with your business page.
Set the right parameters so you can maximize your budget for paid ads.
Curate your content so you're delivering the right message at the right time to the right people on the right platform.
When you market to everyone, you end up marketing to no one.
Be clear on who your audience is and the solution that you're providing them.
Leverage Technology
To manage your social commerce business more efficiently, investing in technology is a MUST!
One of the common pain points among Philippine MSMEs is the tedious process of completing a transaction on social media.
Even knowing this, some are still hesitant to leverage technology for two reasons:
The mindset of "hindi ako techie" (not being technology-adept).
Seeing technology as costly.
There needs to be a SHIFT!
Why manually post on social media when you can have an app, like Prosperna, do it for you?
Doing mundane, repetitive tasks that you could easily automate is costing you time and money!
That said, don't fall into the trap of investing TOO MUCH in technology.
Identify the bottlenecks in your business and find the best solution for your needs.
If there's FREE TECHNOLOGY available, then start with that.
Analyze Trends and Data
To best manage your social commerce business, you need to identify:
What are the key metrics that you need to measure?
What do you consider a successful conversion?
What's your timeline for gathering useful and relevant data?
Once you've identified these, do a marketing audit so you can see what's working and what's not.
Stay updated on social shopping trends that could affect your business.
We cannot predict what's going to happen, but we can make an educated guess.
Listen To Your Customers
Here's a simple truth:
There's no business if there are no customers…
…so LISTEN to your customers!
Get valuable insights on how you can improve your business:
During sales calls, truly understand their pain points and desires.
Pay attention to what they're saying online.
Immediately ask for their feedback after conducting business with you.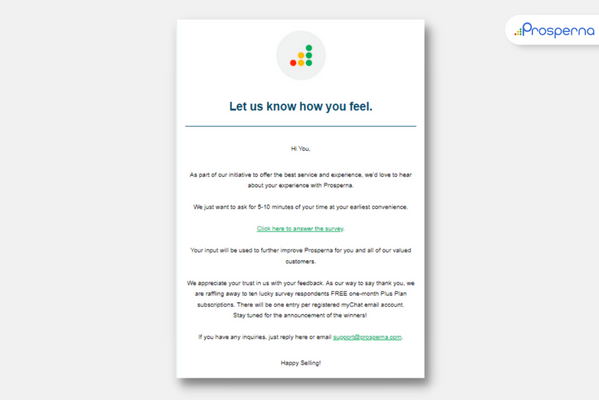 It all goes back to genuinely connecting with your customers.
When your customers feel that you care about them and what they have to say…
…they are more likely to continue doing business with you.
And maybe even become your raving fans and biggest advocates!
Dont's in Social Commerce Business
Neglect Branding
Customers are also willing to pay more for a brand that they KNOW and TRUST.
It's no secret that there are people who are taking advantage of the digital boom.
Consumers are getting scammed by fake businesses. And businesses are getting scammed by fake buyers and dishonest suppliers.
Trust is more precious than ever!
According to Business World, Filipinos check an average of eight websites before they decide to buy.
So then…
How do you build trust and gain customer loyalty?
Focus on building a brand!
Understand what your brand is all about:
When people think of your brand, how do you want them to remember you?
When customers do business with you, how will they experience you?
In your communications, how do you want to come across?
If you CONSISTENTLY deliver POSITIVE experiences that are ALIGNED with your brand, branding can be effective even without selling.
Positive Reputation → Trust → Loyalty → Advocacy
Create Content Without A Plan
Don't create content just for the sake of creating content.
In a world where we are being bombarded with lots of content…
…how will yours stand out and cut through the noise?
Put your customers front and center in everything that you do.
What do your customers need? What do they want?
Where are they hanging out online? And why are they using those platforms?
Understanding these will help you create a content marketing strategy that is tailored to your business.
"Content is king, but context is God." — Gary Vaynerchuk
Have No Social Media Strategy
To leverage social media for your business, you need to understand the benefits of each social commerce solution for Philippine MSMEs.
Managing a social commerce business means you have to be smart in how you allocate your resources.
For Philippine MSMEs, social media is a low-cost and low-risk tool to build an online presence.
However, using the wrong platform will waste your time and money.
To avoid this, determine:
What is your primary goal for using social media?
Is it for brand awareness, quality lead engagement, building authority, online storefronts, or a mix of these?
Get laser-focused so you can strategically test things out and quickly adjust your efforts.
As you grow your resources, you can invest more in expanding your business online.
Do Everything On Your Own
Self-awareness is key to being your BEST SELF.
This includes being the best business owner and leader that you can be.
When you know your strengths and weaknesses, you can easily focus on what you do best and delegate the rest.
However, some businesses avoid hiring and outsourcing because it can get costly.
But think about it…
What is it really costing your business if you don't invest in hiring the right people?
Time that you could have spent talking to your customers and developing your products.
Lost opportunity of bringing in experts who could exponentially increase your sales.
Sure, we may have had to do everything on our own when we started our business.
But to GROW your business…
Hire the right people who will work on what they're good at, so you can focus on doing what you're good at.
This is one of the KEY drivers of our success here at Prosperna.
Stick To Traditional Ways Of Doing Business
Philippine MSMEs need to understand the value of different digital payment and shipping solutions.
There's a 133% growth in the number of Filipino consumers who prefer e-wallets for online transactions.
What's more, consumers are increasingly demanding faster delivery and shipping options that fit their needs.
Social commerce is all about providing a seamless and personalized customer buying experience on social media.
That's why it's crucial that you understand the benefits of the digital solutions available in the market…
…so you can partner with the right provider for your business' and customers' needs.
Conclusion
Managing a business has been challenging for many Philippine MSMEs for the past years due to the increasing need to adopt digitalization quickly. But shifting to social commerce is just a first step.
Follow the tips and avoid the mistakes mentioned here to save time and money, create a competitive edge, and build a sustainable online business.
And when you're ready to take it to the next level, choose the right platform that can help you create a responsive website that's tailored to your local business needs.
Related articles:
Prosperna, Your Partner to eCommerce Success
Prosperna is an all-in-one eCommerce platform for Philippine businesses. We are on a mission to empower 100,000 Philippine MSMEs with simple and affordable eCommerce software.
In fact, we are super passionate about helping Philippine MSMEs we're giving you a free account forever!
Want to efficiently manage your social commerce business? Create your free-forever Prosperna account now.