The rise of eCommerce has ushered in a new era of selling on social media, where businesses can transcend geographical boundaries, tap into global markets, and connect with customers on a 24/7 basis.
E-commerce sales continue to experience exponential growth year after year. In 2020, global eCommerce sales reached a staggering $4.28 trillion, with projections indicating further growth in the coming years.
Business owners now recognize that having a strong digital presence and an effective eCommerce strategy is no longer a luxury but a necessity. It has become the primary avenue for reaching and engaging with customers, driving sales, and staying competitive in an increasingly crowded marketplace.
This blog will teach you why you need social selling, how to get started, and how to make it work for your business.
What is Social Selling?
Traditional sales continue to evolve, giving rise to a powerful approach known as social selling. This method leverages selling on social media platforms to connect with customers, build relationships, and drive sales.
In the Philippines, social selling has gained remarkable traction, reshaping the way businesses engage with their target market. A study by LinkedIn found that 78% of social sellers outsell peers who don't use social media.
This indicates that social selling can give you a competitive edge and boost your sales performance.
Benefits of Social Selling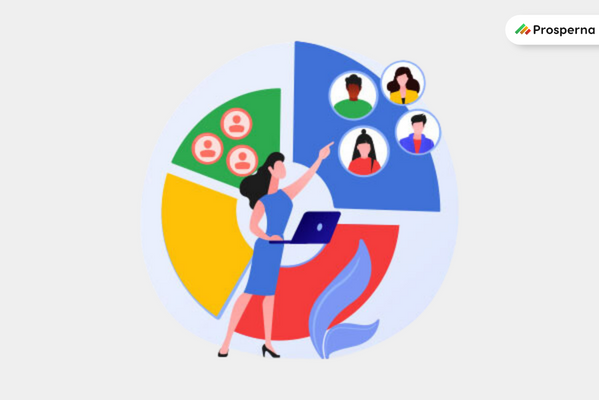 Social selling offers business owners a range of key benefits, enabling them to achieve success in the digital world.
Here are three of the most essential advantages of social selling:
Increasing brand visibility. Social selling can help you reach a wider audience and showcase your expertise and value proposition. By sharing relevant and engaging social media posts, commenting on posts, and joining conversations, you can increase your brand awareness and attract more prospects to your business
Creating immersive and interactive shopping experiences. Facebook and Instagram allow you to create shoppable posts and stories that let users browse and buy your products without leaving the app. You can also use features like Reels, Live, IGTV, and Guides to create captivating video content that showcases your products in action, demonstrates how to use them, or provides tips and advice. These features can help you increase brand awareness, trust, and loyalty.
Targeted and Personalized Engagement. Social selling allows business owners to precisely target their ideal customers based on demographics, interests, and behaviors. By tailoring their content and messages to specific audience segments, they can enhance engagement and increase conversions. For instance, a fashion retailer can use social media targeting tools to reach fashion-conscious individuals in a particular age group or location.
How to Get Started with Social Selling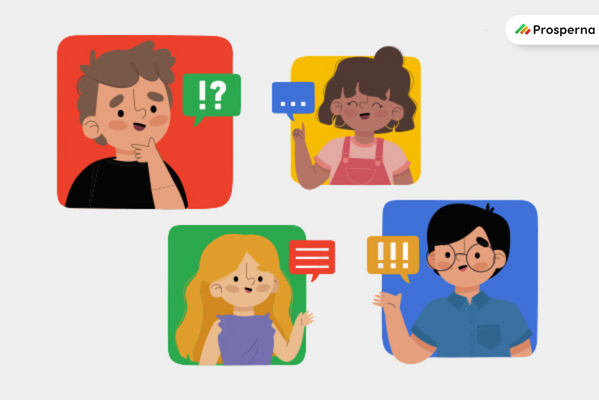 The digital world offers numerous advantages to business owners. It enables cost-effective marketing strategies, precise targeting of specific customer segments, and access to valuable data and insights.
If you are a business owner, how can you sell on social media effectively?
Here's 6 Steps to Get Started
Define your goals and target audience. Before you start selling on social media, you need to have a clear idea of what you want to achieve and who you want to reach. Set goals for your social selling activities, such as lead generation, conversions, or revenue. Identify your ideal buyer persona and their pain points, needs, and preferences.
Choose the right platforms and tools. Depending on your industry, niche, and target audience, focus on different social media platforms and tools for social selling. You can even find platforms like Prosperna which not only focus on eCommerce but also social selling.
Build your personal brand and credibility. One of the key aspects of social selling is establishing yourself as a trusted expert and advisor in your field. To do that, you need to create engaging social media posts and interact with your audience.
Convenience and Customer Experience. If you want to succeed in social selling, you also need to provide convenience and a great customer experience to your customers. One way to do that is to have an online store where they can easily browse your products and services. Another way is to offer a wide variety of online payment types, so that they can quickly and securely complete their transactions and receive their purchases without any hassle. Make it easy and enjoyable for your customers to shop with you online.
Listen and learn from your prospects. Social selling is not about broadcasting your message to everyone, but rather about listening and learning from your prospects. Use social listening tools to monitor what your prospects are saying about their challenges, goals, interests, and opinions.
Measure and optimize your results. Social selling is not a one-time activity, but rather a continuous process that requires constant improvement. You need to track, measure, analyze what works and what doesn't, and adjust your strategy accordingly.
By following these steps, you can get started with social selling as a business owner and reap the benefits of this modern sales approach.
5 Tips for Social Selling Success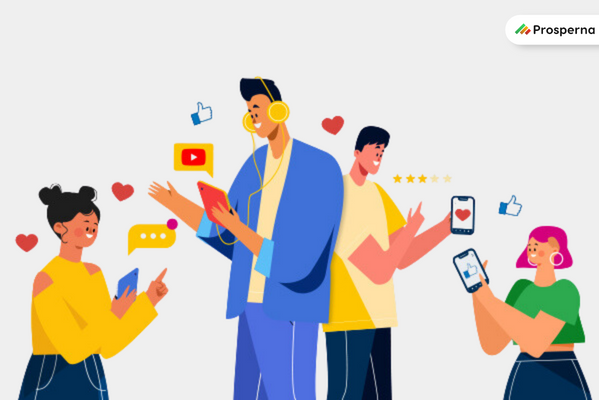 Additionally, here are some top tips to help you achieve success in social selling:
1. Optimize Your Social Media Profiles
Ensure your social media profiles are complete, professional, and aligned with your brand image. Use relevant keywords in your bio and optimize your profiles for search to improve your visibility and discoverability.
2. Provide Exceptional Customer Service
Promptly respond to customer inquiries, comments, or complaints on social media platforms. Delivering exceptional and personalized customer service not only satisfies existing customers but also showcases your dedication to customer satisfaction, attracting potential customers.
3. Collaborate With Colleagues and Employees
Encourage your team members to engage with your social media content, share it with their networks, and contribute their expertise. This expands your reach and adds credibility to your brand.
4. Stay Informed About Industry Trends
Keep up-to-date with the latest industry news, trends, and developments. Share your insights and opinions on relevant topics to position yourself as a thought leader and stay relevant in your field.
5. Continuously Learn and Adapt
Social media platforms and algorithms evolve rapidly. Stay curious, explore new features, and keep learning about social selling best practices. Adapt your strategies as needed to align with the changing landscape.
Remember, social selling is about building relationships, providing value, and fostering trust. By consistently implementing these tips, you can establish a strong social media presence and achieve long-term success.
Final Thoughts
Remember, social selling is not just about transactions; it's about transformation. Embrace the power of social media, build relationships, and watch your sales soar as you connect with your audience on a deeper level. Now, it's time to put these social selling strategies into action. Get started, adapt, and let your social selling journey begin!
Prosperna, Your Partner to eCommerce Success
Prosperna is an all-in-one eCommerce platform for Philippine businesses and digital creators. We are on a mission to empower 1 million Filipinos with simple and affordable eCommerce solutions.
In fact, we are super passionate about helping Philippine businesses and digital creators we're giving you a free account forever!
Want to start selling online? Create your free-forever Prosperna account now.