The opportunity in using social commerce for your small business is unmistakable. If you haven't utilized it yet, check out our social commerce tips that you can start doing today to grow your eCommerce business.
Key Takeaways
Social commerce is the process of selling products or services directly on social media platforms.
With social commerce, you can have direct engagement with your customers through exclusive discounts and promotions, answering queries, recommending products, etc.
Another great thing about social commerce is the ability to sync your website and automate your online business.
What Is Social Commerce?
Selling your goods directly on social media is known as social commerce. Social media platforms enable businesses to be accessible through social commerce, expanding your brand's audience and customer base.
According to Cheetah Digital, shoppers are making purchases directly from social networks by clicking through shoppable ads or chatbots.
The Philippines has jumped in on the social commerce train. Reports from iKala, an AI solutions platform, show a surge (around 129%) of purchases on social media platforms in the Philippines in 2021.
This immense growth is duly thanks to Gen Z and millennial consumers who, according to Accenture, will account for 62% of the global social commerce trend by 2025.
Next to eCommerce platforms, social commerce has become the second most popular method of shopping in the Philippines.
Social Commerce Tips for MSMEs
Here are five tips to help you use and reap the benefits of social commerce.
1. Brand Humanization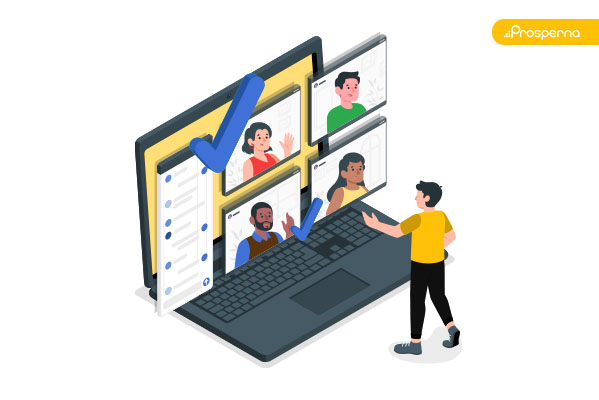 Online business has the tendency to remove face-to-face interactions with customers, thus removing the relationship-building aspect that you get from brick-and-mortar stores.
To avoid making your business purely transactional, you need to make real connections with people.
And through social commerce, you can connect with customers virtually—one-on-one. This is what Chris Messina, the "product therapist" who first proposed the use of hashtags, calls conversational commerce.
Conversational commerce is a component of social commerce that involves personalization, convenience, and decision support to the buyers until they're ready to make a purchase.
When you humanize your brand, you create a sociable experience that is neither too "businessy" nor "sales-y."
To start building your customer base, create a presence on more than one social media channel, if possible, apart from your online store.
2. Personalize Your Service
While it's advantageous to use social media, your efforts don't stop there.
Having the platform alone isn't enough because you need to know what to do with it to bear the results you want.
Find out what your audience likes and needs are based on their market segmentation—demographics, psychographics, geographics, and behavior.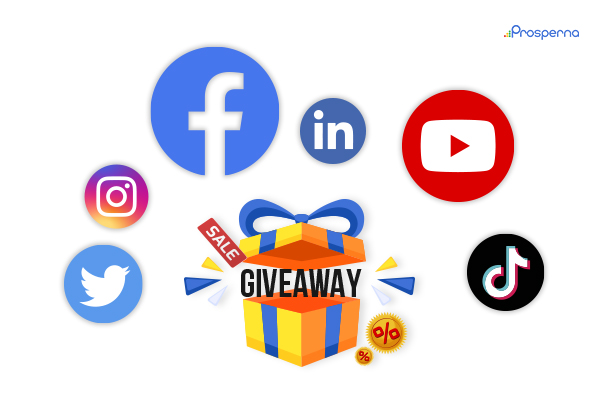 What's great about social commerce is that since you can make direct engagements, you can:
Give exclusive promotions to new and loyal customers
Recommend items they've browsed through for checkout
Answer their inquiries about your product and service in detail
Show them targeted ads without being intrusive
Get started with hyper-personalization in social commerce. It uses AI and machine learning technologies to generate and collect customer data, to create real-time customization for each user.
A personalized experience creates goodwill, boosts loyalty, and makes customers happy. According to marketing experts, hyper-personalization strategies backed by AI are becoming more effective.
3. Start Small, Work Your Way Up
Putting all your eggs in one basket can incur a lot of risks. And in social commerce, you could be exposed to a lot of competition and sometimes, your messaging can be interpreted differently.
Businesses that are trying to gauge whether social commerce works for them or not, should start small.
This means finding a niche so you can focus your efforts on a single product or service that your brand can be known for.
Or if you want a safer bet, start by marketing and selling small and cheaper items first to grow your customer base.
When customers approach you through social commerce, you can gain better traction at lower costs because you're not offering way too many products at once.
This is highly ideal for small businesses with lower budgets. After you see good results or get used to this sales channel, you can introduce more products for customers to enjoy.
Let's take for example The Healthy Fruit Basket. They started small by selling a few fruit sets through Facebook Marketplace. And when the business boomed, they worked their way up by creating a website to showcase more of their products.
What started as just a simple fruit & vegetable store has turned into an online gift basket delivery store.
4. Learn More About Your Customers
Finding a niche market is one thing, but knowing who your customers are individually is another.
Whenever you come up with marketing campaigns, you think about social shopping trends, news, and events that will resonate with your customers and help grow your business.
It is even more effective when you build a relationship with them and pay attention to their needs and demands.
How? By looking at social media platforms itself.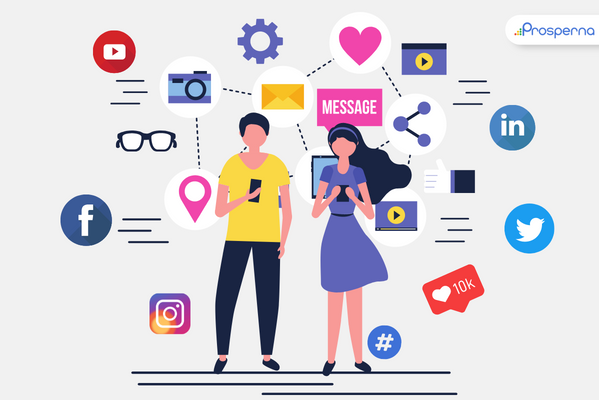 Social media is a gold mine of information. People post all sorts of personal information about themselves in their accounts. For instance, Facebook and Instagram's algorithm allows you to see and know who likes who or what.
Use this as insight and remember their inquiries, the type of products they look for and purchase, and what kind of posts they react to. This way, you can gather more information about your customers and create campaigns and products that are tailored fit to them.
Through social commerce, it's much easier to collect relevant information when it comes to individual social activity.
It's not unethical like an invasion of privacy but rather monitoring what they do publicly on social platforms, so you can work on your brand approach for each customer.
5. Connect Your Online Store
One of the best uses for social commerce is the ability to sync and automate your online business.
This is why you need an eCommerce sales platform, so it'll be easy to upload your products and content once and have it posted across multiple channels in a few clicks.
The best part? It works 24/7!
Thanks to AI-powered bots, customers can check out anytime, anywhere.
Customer experience is seamless. Without having to switch between platforms, they can make safe payments and track their orders in ONE PLACE.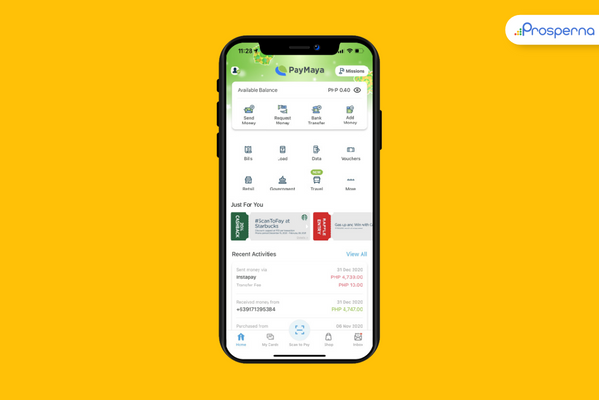 Through Prosperna's All-In-One eCommerce software, using social commerce is easy-breezy!
Specifically designed for Philippine MSMEs, our platform enables you to launch your own online store, accept offline and online payments, and automatically book shipping even if you don't have any coding skills.
No need to worry about promoting your products because, with its built-in marketing tools, you can easily sync your online store with multiple social commerce solutions like Facebook, Viber, Lazada, myChat, etc.
Plus, connecting and learning more about your customers has never been easier for you can send bulk email and SMS messages to them so you can get them up-to-date with your business's latest promotions and events.
Or just simply catch up with them.
Final Thoughts
Social media also offers particular uses for businesses, despite the fact that it was primarily developed for socializing and connecting with people. Filipinos purchasing behavior are mostly influenced by what they see online.
This behavior does change over time, so, as a business owner, you must stay in continual contact with your customers to learn what motivates them to make the purchases they do.
By doing this, you will not only maintain your business' competitiveness but also improve your services, which may have an impact on your social commerce reputation.
Prosperna, Your Partner to eCommerce Success
Prosperna is an all-in-one eCommerce platform for Philippine businesses. We are on a mission to empower 100,000 Philippine MSMEs with simple and affordable eCommerce solutions.
In fact, we are super passionate about helping Philippine MSMEs we're giving you a free account forever!
Want to use social commerce and sell online? Create your free-forever Prosperna account now.