Keeping up with social shopping trends is a MUST if businesses want to remain competitive in today's eCommerce landscape!
As consumers spend more time on social media platforms and enjoy the greater convenience of buying online…
…the global social commerce market size is anticipated to grow at a compound annual growth rate (CAGR) of 28.4% from 2021 to 2028.
Aside from the convenience of buying from the comfort and safety of their homes, social shopping also gives consumers a highly personalized and social shopping experience.
So, what should Philippine MSMEs do to grow their online business?
Here's a quick rundown of the 7 most popular social shopping trends that businesses need to know to help improve their social commerce strategy.
1. Most Consumers Shop Mobile
Gone are the days when having a social media presence is enough for your business to succeed online.
Businesses need to up their game to keep up with mobile-savvy social shoppers.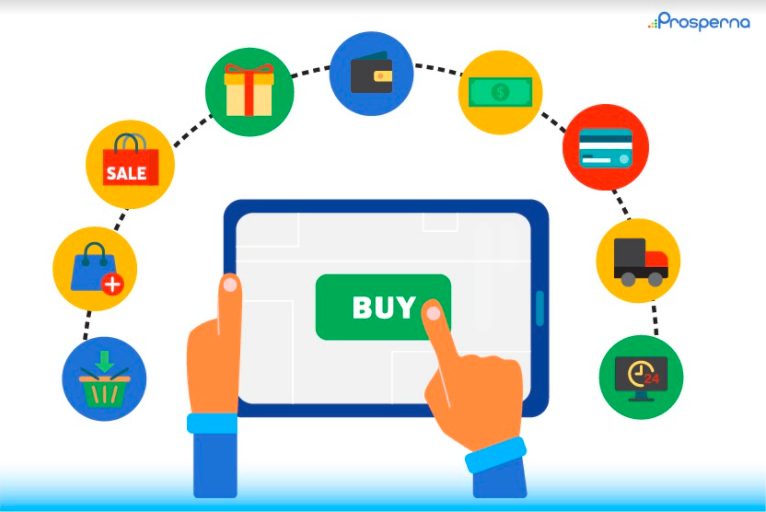 Here in the Philippines, 98.7% of total social media users use mobile phones to access social media.
This means you need to have a mobile-first, customer-centric strategy for an effective social shopping experience.
You need to rethink your content so it's engaging, relevant, and easily consumable. And of course, optimized for mobile responsiveness.
Using a social commerce solution that you can easily integrate into your social media platforms will help in streamlining your sales and marketing.
Remember that in social shopping, it's all about creating a seamless experience…
…for customers to easily find your products, instantly share with their friends, connect with your business, and complete their transactions — using just their mobile phones!
2. Shoppers Buy Low-Cost To Test The Waters
Let's face it, while social commerce is becoming more mainstream…
…people still use social media primarily to stay connected with their family and friends, keep up with the latest news and trends, and stay inspired and decompress by scrolling through their newsfeeds.
Moreover, people are still hesitant to purchase pricey products with the possibility of fraud and privacy concerns.
How can businesses overcome these barriers?
Showcasing your low-cost best-sellers will help!
Consumers are more likely to buy these items on your social media shop — which gives you an "in" to engaging with them and building relationships.
Giving them an A++ shopping experience will help in gaining their trust.
The key here is to give them exceptional value through your low-cost products, so they would want to buy from you again — especially when you offer them your higher-end products.
3. Live Selling Online Is A Shopping Destination
Is shopping a social experience when it's done online?
Thanks to social commerce, shopping online does.
And what's more social than interacting virtually LIVE with businesses and other social shoppers!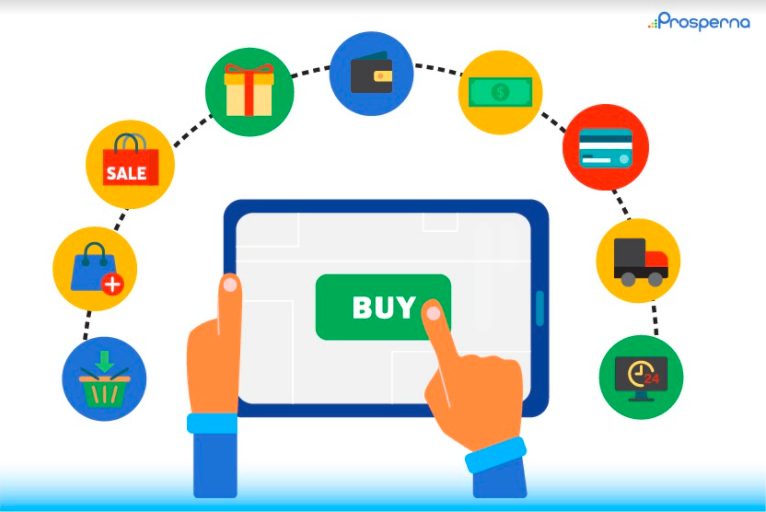 It's no surprise that businesses are turning to live streaming to expand market share, increase brand awareness, and drive more sales.
85% of Filipinos said that they expect live selling to increase this year.
Don't limit yourself to just selling your products on live streams though.
Aside from showcasing your products, you can also give quick tutorials, DIY instructions, and interview industry experts to name a few.
Doing these will help you establish authority and credibility.
Social shoppers want to buy from businesses that they know and trust.
Leverage live streaming to engage with your customers in real-time and strengthen their relationship with your brand.
4. AI & AR Improves Shopping Experience
It's no secret that Artificial Intelligence (AI), Machine Learning (ML), and Augmented Reality (AR) technologies are evolving.
These tools are now being utilized to make social shopping more personalized and immersive – to be as close to reality as virtually possible.
Brands use AR technology to provide a 3D experience through smartphones.
Online shoppers can wear clothes or design their homes using their smartphone cameras.
Businesses have also leveraged AI-enabled chatbots to improve how they engage their customers, automate transactions and business processes, and gather big data to help them understand their customers better.
That said, privacy issues and cyberattack incidents are causes of concern.
Your mission, should they choose to accept it, is to do your part in protecting their data and privacy…
…and communicating these to your customers. Not by words alone, but with observable practices via the SYSTEMS you've put in place.
5. Voice Search Is Part Of Customer Service
Businesses that don't leverage voice technology may be missing out on potential revenue.
Many Millenial and Gen Z consumers prefer using the voice technology integrated into their smartphones to search online.
What's more, gadgets like Amazon Alexa and Google Home are growing increasingly popular.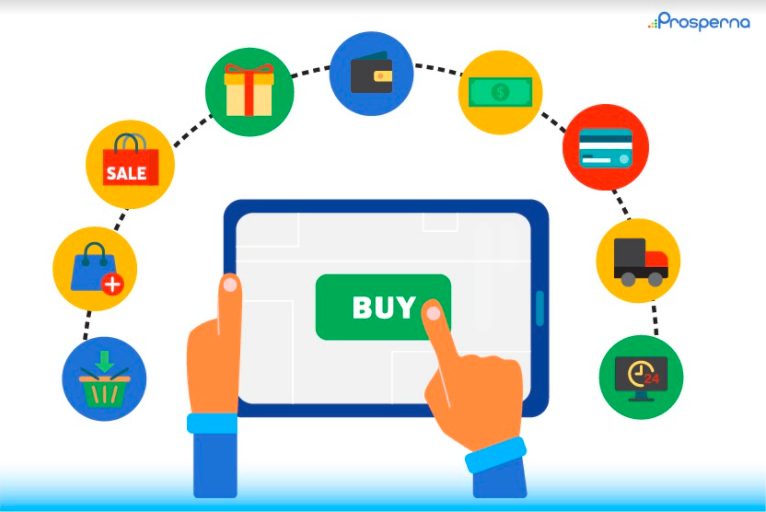 While people are mostly using voice technology to assist them with their search or give simple commands like playing music or turning gadgets on and off…
…voice shoppers are growing, though not as fast as forecast.
So how can businesses explore this emerging social shopping trend?
Some companies are using voice assistants in interviewing potential hires, qualifying leads, and supporting customer service.
As voice becomes a primary way consumers search, businesses are also focusing their efforts on improving their local search presence.
That said,
small businesses can start by utilizing voice messaging on messenger apps.
6. User-Generated Content Determines Brand Reliability
User-Generated Content (UGC) is a FREE marketing tool that leverages social proof — building trust and credibility, as well as inspiring more sales.
In social shopping, getting social proof is part of the online buying experience.
UGCs are created, produced, and published by customers and other users of products and services (such as influencers, celebrity endorsers, and employees).
Simply put, these are content from real people. Not businesses.
Social shoppers mainly discover new brands, products, and services through paid social ads.
However, they buy based on other consumers' experiences as shared on reviews, testimonials, and other social media content. Including comments on business posts!
To help boost your business, leverage UGCs with the use of hashtags, by hosting contests, and by starting challenges.
You can also share your customers' content on your official social media page — with permission and proper recognition — to motivate them and others to create more UGCs about your brand.
Most importantly, remember to immediately ask for feedback from satisfied customers and let them know where they can leave a review.
7. Growing Demand For Payment And Delivery Options
Social shoppers want a frictionless shopping experience.
90% of Filipinos have said that they are willing to pay more for convenience.
Convenience in social shopping means that consumers are able to check out inside social media, without having to go to another website or platform.
Offering convenience also means providing customers with different payment and delivery options that are safe, reliable, and secure.
While social media platforms, such as Facebook, have native solutions to support social commerce…
…there are still limitations to the services that they are able to provide. Especially here in the Philippines.
GOOD NEWS!
There are 3rd party solutions that you can integrate with your social accounts (such as myChat) that allow direct checkout, secure payment processing, and automatic booking of shipping.
Partnering with the RIGHT social commerce providers communicates credibility to your customers.
So be sure that you partner with a company that has an ecosystem of trusted local providers and understands your local business needs.
Conclusion
Social shopping trends tell what's to come in the world of social commerce.
Businesses need to keep up through early adoption if they want to grow their business online.
That said, getting all these done at the same time may not be possible if you're just starting or you have limited capacity.
So choose the ones that would give you the BEST return on investment in the SHORTEST possible time to start…
…and then continue to explore other ways that could benefit your business LONG-TERM.
At Prosperna, we are on a mission to empower 100,000 Philippine MSMEs with simple and affordable eCommerce software.
With our newest social commerce solution, we can level the playing field for businesses.To help you get started — Sign up now for FREE!