Social commerce is a fast emerging trend right now.
Putting the customer experience front and center…
….Philippine MSMEs have quickly adapted to going online and using social media to engage and transact with their customers.
It's no wonder because we, Filipinos, do love social media!
Aside from that, Filipinos are also known for being early technology adopters and being internet savvy.
That said, one of the main obstacles that Philippine MSMEs face in going online is the upfront cost of new tools and technology.
This is why social commerce is becoming a big thing now.
The entry cost is low.
Anyone can get started for a minimal cost!
Here are the top 5 social commerce solutions for Philippine MSMEs…
…and how you can leverage each platform to boost your business.
1.Display Your Products on FACEBOOK SHOP
When it comes to social commerce, Facebook is getting ahead of the pack thanks to its built-in business tools…
…allowing businesses to create their online storefront on Facebook Shop, list their products on Facebook Marketplace, and connect with customers on Facebook Messenger.
Facebook remains to be the most-used social platform in the world.
And here in the Philippines, Facebook has reported that the potential audience reach of Facebook ads could reach 83 million.
What does this mean for you?
Remember that customers are now looking for a seamless online buying experience.
Because your customers are hanging out on Facebook, you can direct their journey from how they first encountered your brand through Facebook ads to how they could:
Receive value when they start engaging with your brand on your Facebook Business Page
Easily view your product catalog on Facebook Shop
Receive personalized customer service when they inquire on Facebook Messenger
Buy directly inside Facebook, without ever leaving the platform.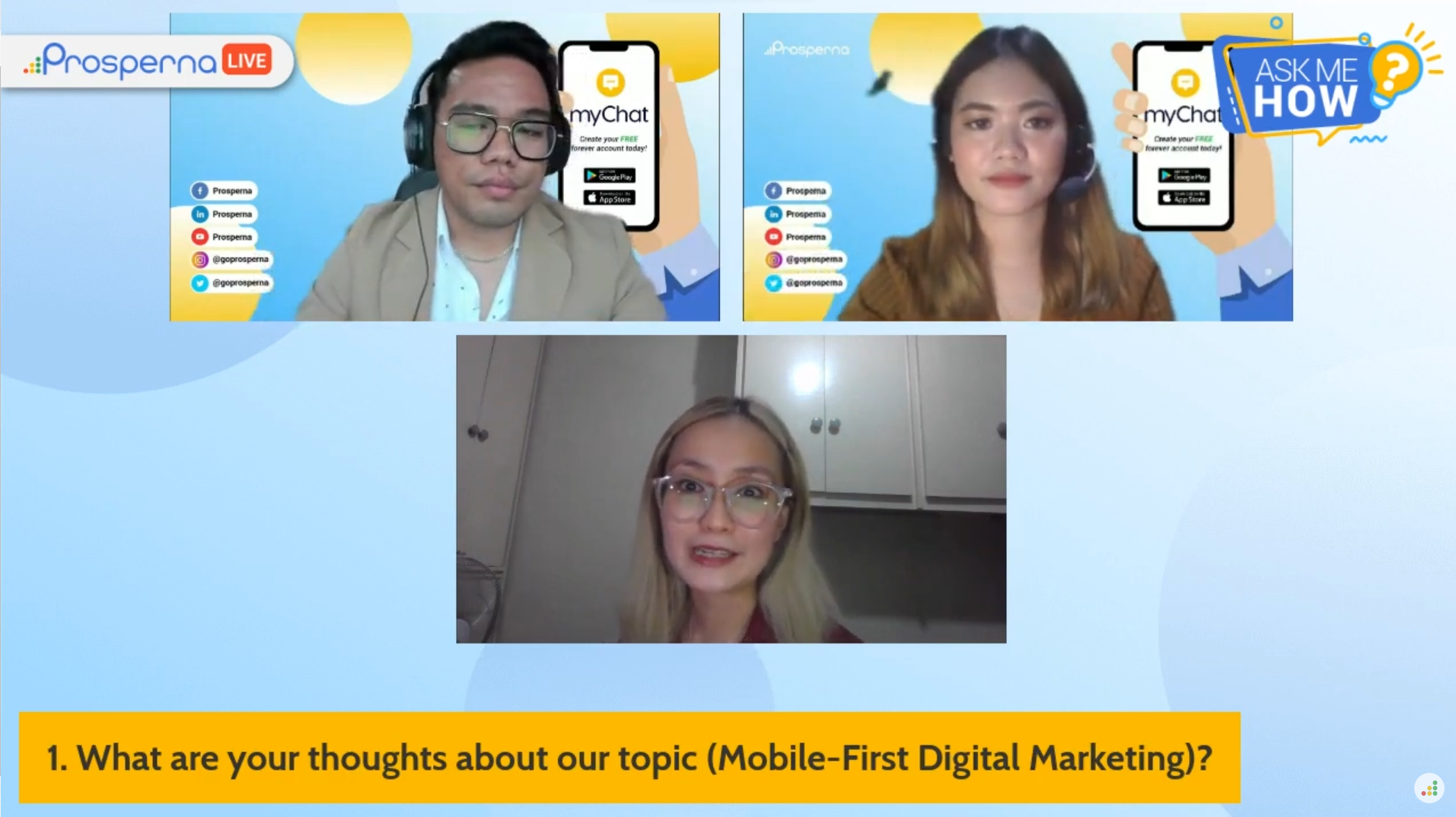 Here's what you can do to leverage Facebook as a social commerce platform:
Create a free online storefront with Facebook Shop, using your Business Page
Upload your products on your Facebook Shop, and customize to match your brand style
Share and promote your products to your target audience, free or paid ads
Set up your Messenger so that potential buyers can easily get the information they need
Go wild selling inside Facebook, manually processing and fulfilling orders
Did you know that there is an easier way to sell directly inside Facebook? Continue reading and we'll show you how!
Remember, every additional step in the buyer's journey gives potential buyers the chance to change their minds.
So if you haven't yet — don't just use Facebook as a marketing platform. Start using it as one of your social commerce solutions as well!
2. Leverage User-Generated Content on YOUTUBE
Social commerce does not only connect businesses with potential customers…
…it also connects people with people.
What does this mean for your business?
When it comes to selling on social media — connection, community, and trust are key factors.
People want to buy from businesses they can connect with and trust.
And community plays a big part in determining a brand's reputation.
The top 3 ways that businesses use social media to increase online sales are by boosting their social ads, live selling, and interacting with their audience.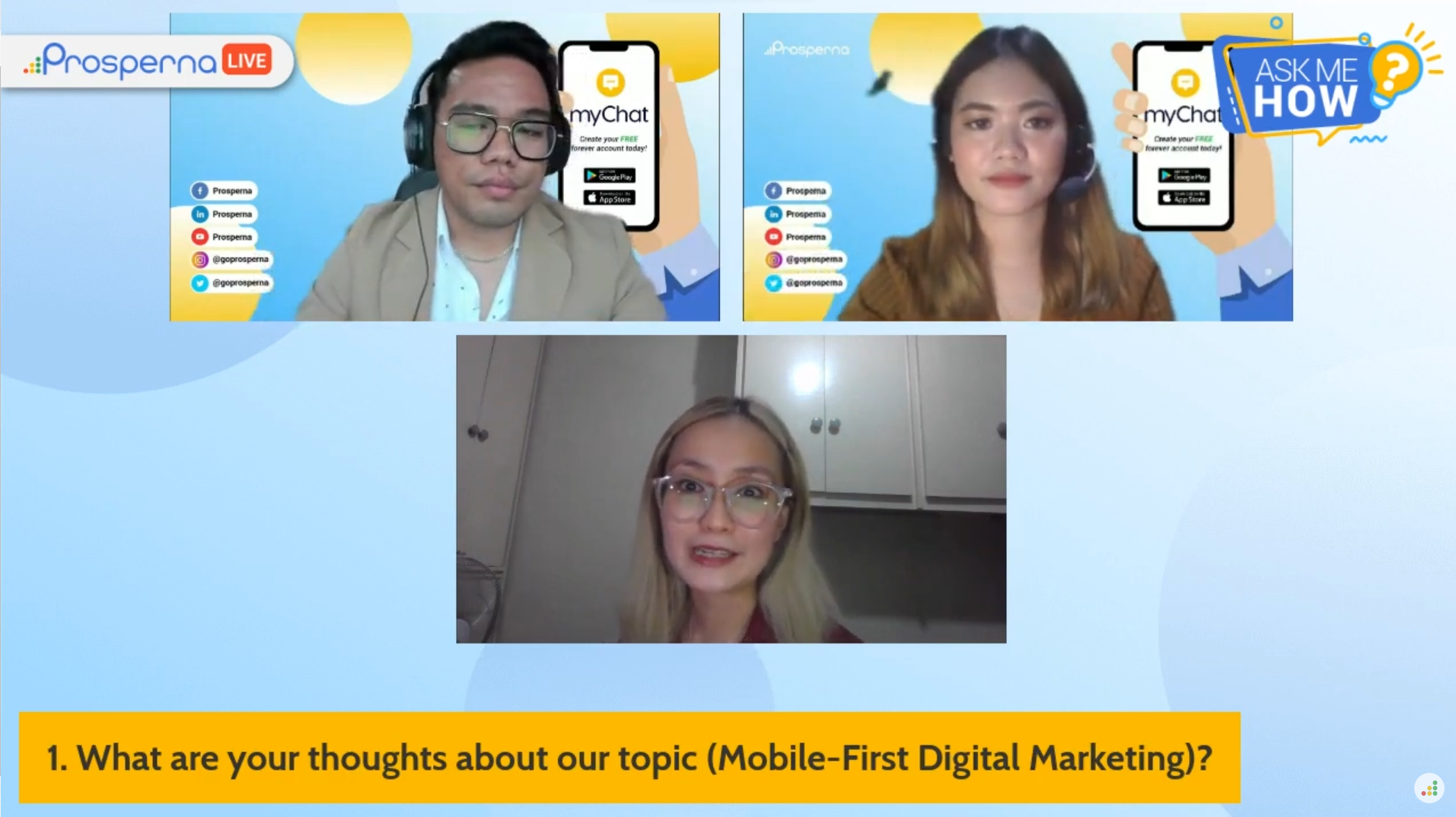 But what if you also leverage on posts and engagements from your customers?
Social media made it easy for people to:
leave reviews on businesses' official pages
tag businesses for shout-outs — good and bad
show off their shopping hauls on their feed
These types of content are what we call, User-Generated Content (UGC).
And when it comes to UGC, YouTube is one of the most used social media.
In one study 75% of YouTube users agreed that they would share about a brand that they love.
No wonder that we see lots of "unboxing" and "product review" videos on this platform.
UGC is the digital version of "word-of-mouth".
And just as we trust word-of-mouth — especially if this came from a person we know and trust…
…UGC content is a powerful driver of engagement and sales in social commerce.
More than 80% of customers trust reviews from fellow consumers, vs. what your marketing would say.
Here's what you can do to leverage UGC for your social commerce strategy:
Encourage your happy customers to leave a positive review on your business page.
Create opportunities for your customers to send in their UGC through social media contests.
Use on-brand hashtags that your customers and community would love to use when they engage with your brand. (Let's go, #ProsperNation!)
Partner with nano influencers, who are your "everyday person" with less than 10k followers — their opinion is highly regarded by their audience and following.
User-Generated Content can also come from your employees! Encourage your team to engage with and share your content. Or post photos or selfies from behind-the-scenes at work.
That said, keep in mind that for people to happily talk about your business and products, you have to give them something positive to talk about.
So don't just think about making a sale…
…think about how you could create added value and build positive relationships with your audience and customers.
3. Activate Chatbot on MESSENGER
Customers are now expecting businesses to be always on, 24/7.
Using chatbots has now been an integral part of providing positive customer relationships.
Not only that…
Chatbots are also now being used to drive sales and automate the buying process inside social commerce platforms.
Imagine, instead of interacting with customers 1-on-1…
…using a chatbot would allow your business to serve 1-to-many!
Not only are you saving time and money — you are also building trust and confidence with your customers.
What does this mean for your business?
You now have the opportunity to personalize how you do your customer service, marketing, and sales inside Facebook Messenger.
You can program your Messenger chatbot to welcome and engage visitors, answer frequently asked questions, get feedback, give recommendations, schedule booking, display product catalog…
…and yes — even drive sales!
Here's what you need to know when it comes to activating chatbots on your social commerce platforms:
Keep things simple. Remember that no chatbot can do everything.
Let your customers know what role your chatbot is playing from the get-go.
Program your chatbot for a seamless customer experience.
Personalize your chatbot by giving it a personality that is on-brand and your customers would love to interact with.
There are
over 300,000 chatbots
available for Messenger. There are self-serve tools, like MobileMonkey and Streamchat. There are also enterprise tools, like Reply.AI and Automat.
Your chatbot is just one of the many touchpoints that your customers will encounter as they engage with your brand.
While these are extremely useful in streamlining your customer service, nothing beats a real, live person to support your customers' needs.
Be sure that someone is still monitoring your social commerce inbox to immediately address concerns that are way above your chatbots' paygrade!
4. Connect with Your Customers on Their Smartphones Using VIBER
Would you believe that in 2020, Filipinos' total cumulative hours spent on mobile phones reached 92.59 billion?! (And that's just for Android phone devices only!!!)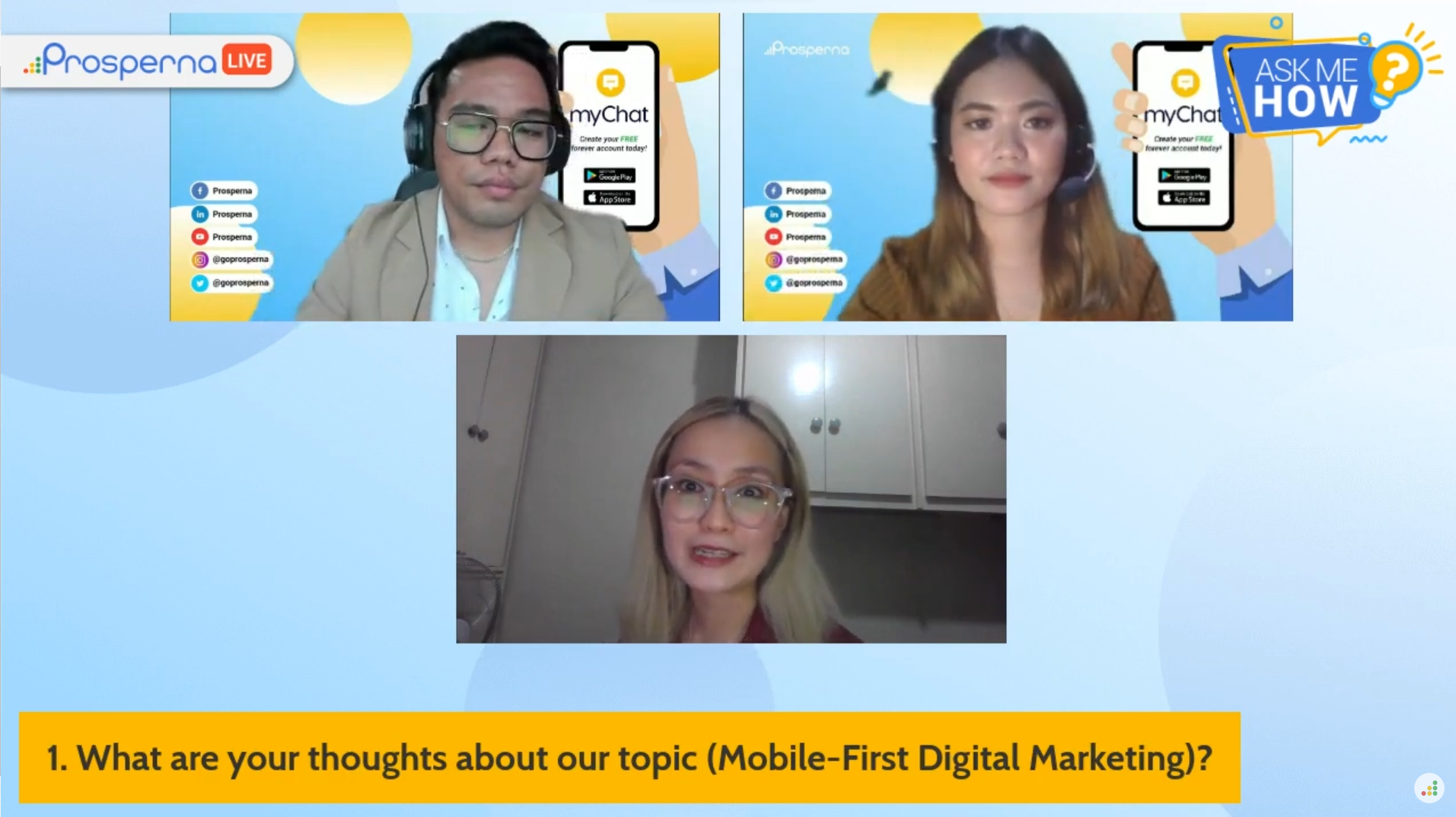 It's no surprise that businesses are including conversational commerce into their social commerce strategy.
Why?
Because connecting with customers directly using their smartphones would make you more accessible to your customers.
This cultivates confidence and trust in your brand.
What's more…
…there's a certain level of intimacy because direct messages on messenger apps are more personalized.
It's just like talking to a family or a friend.
What does this mean for your business?
Using conversational commerce is primarily focused on building connections and nurturing relationships.
It's about educating your customers about your products and services, without being sales-y or pushy.
Think of it as giving advice, support, or recommendation to a family or friend.
Second, to Facebook Messenger, Viber is the most used chat platform here in the Philippines.
Businesses can easily create a business account and a business community inside Viber to offer better customer support and stay engaged with their customers.
Conversational commerce covers new ways of communicating with your customer via live chats, chatbots, messenger apps, and voice assistants.
Here are some reminders when connecting with your customers using conversational commerce:
Do not abuse the system by constantly sending messages to your customers or potential buyers.
Protect your customers' personal information and ensure their privacy.
Genuinely connect with your customers and focus on giving value.

5. Use MYCHAT as your Central Social Commerce Platform
By now, we hope that you already have a clear picture of how social commerce can seamlessly connect businesses and customers.
That said, most social commerce solutions don't have native features that allow businesses to receive payment and process shipping.
This is a huge challenge, especially for social sellers, home-based businesses, and micro-businesses who cannot talk to different local payment and shipping providers.
Worry not!
We saw this gap…
…and we have a solution specifically created for social commerce!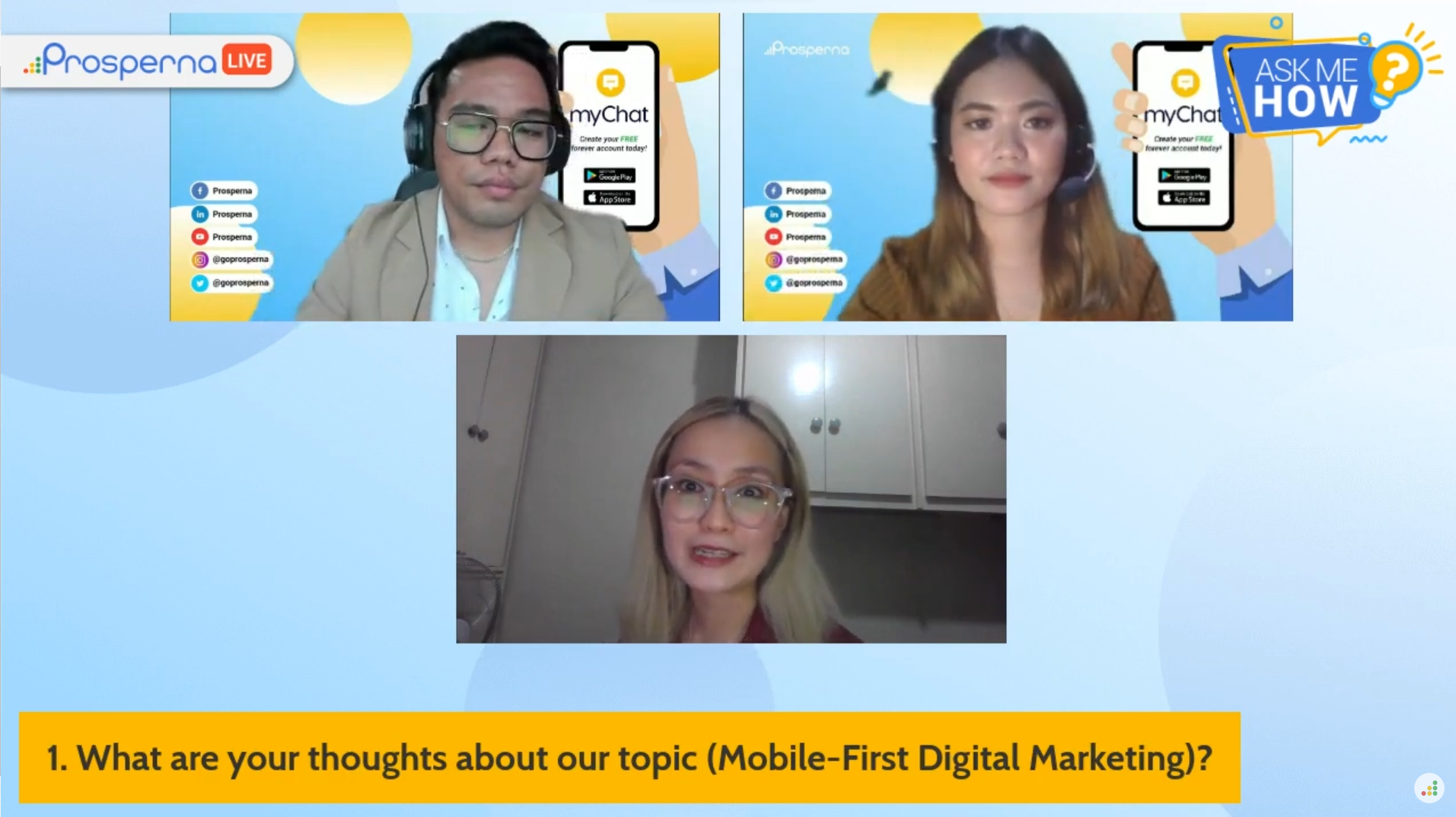 How does having a central social commerce platform that you can easily integrate with other social media channels sound?
Not to toot our own horn, of course…
…but we believe that using the myChat app as your central platform could help boost your online business.
How?
With the myChat app, you could:
Create your mini online store — for free!
Upload your products inside your myChat store, and easily integrate your products to your Facebook Shop.
Set up your Messenger chatbot inside the myChat app to welcome customers and feature your products.
Connect with your customers via chat, SMS, and email.
Funnel all communications across your top social media channels into 1 inbox.
And to address the biggest concerns in selling inside social media, we have:
Integrated digital payment solution by partnering with local payment merchants, such as GrabPay, GCash, and Paymaya.
Integrated automatic booking shipping solution by partnering with local shipping providers, such as Lalamove.
With myChat's integrated payment and shipping solutions, your customers can have a seamless buying journey inside Facebook (and soon to other social media platforms) — without ever leaving the platform!
With an integrated social commerce solution, such as the myChat app, consumer confidence will increase and more sales will come in.
Does this sound like a win-win solution for you?
Conclusion
Businesses and brands can now create a seamless shopping experience inside the platforms where their customers are already hanging out.
Thus, social media is now a key element in any eCommerce business.
The important factors to social commerce success are:
Building genuine relationships with your customers, to foster community around your business and brand.
Giving lots of value at every customer touchpoint, so happy customers can share user-generated content that helps promote your business.
Having a central platform that could easily be connected to all your other social media platforms — and has integrated payment and shipping solutions
Prosperna is on a mission to empower 100,000 Philippine MSMEs with affordable and easy-to-use eCommerce software.
Get the newest social commerce solution — specifically created for Philippine MSMEs — to help you get started.