When you read headlines for eCommerce trends most people can't talk about conversational commerce, without mentioning social commerce, social media, and social selling…
…and we don't blame you, because these terms are often used interchangeably.
But did you know? They mean completely different things!
Like we did for social commerce, we'll give you everything you need to know about conversational commerce: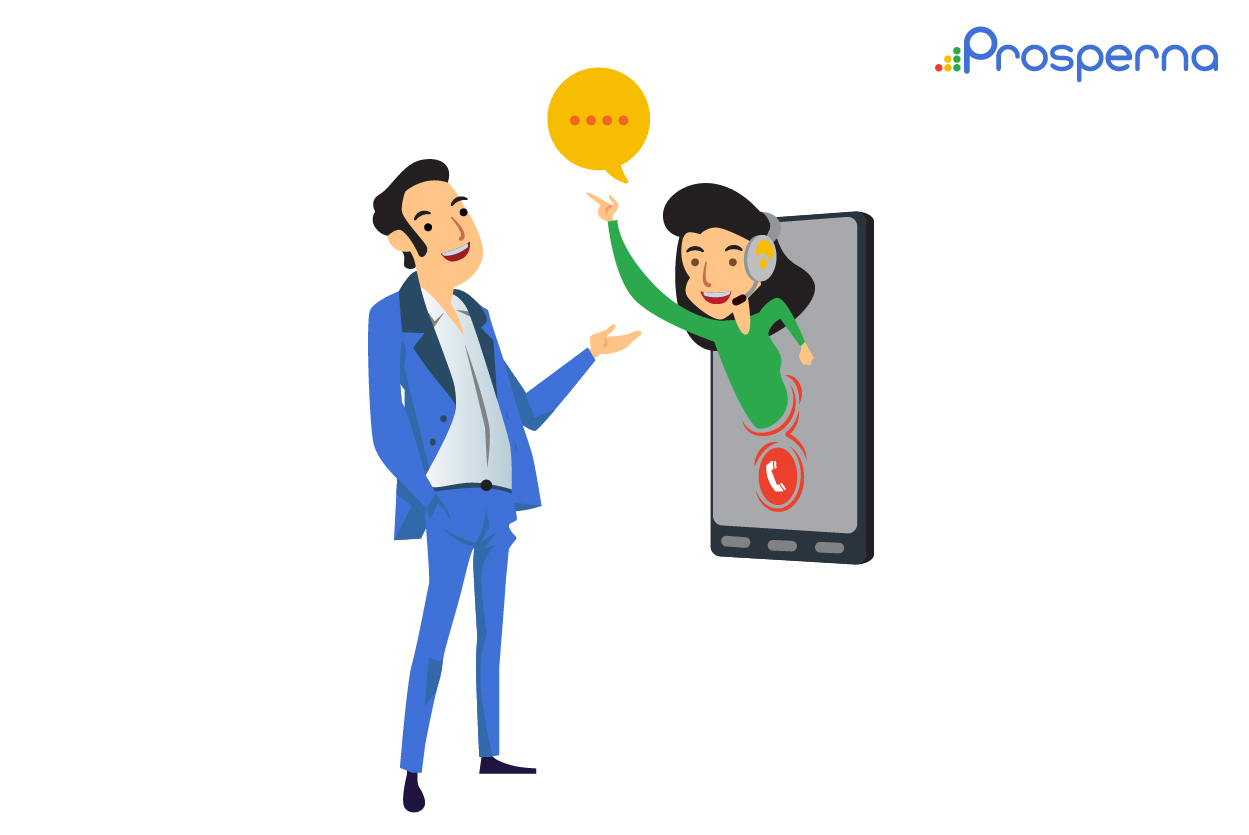 LET'S DEFINE THE TERM CORRECTLY…
In a 2016 article, the term Conversational Commerce was first coined by the "inventor of hashtags," Chris Messina, as a system that allows direct communication between a brand or business, and their customers using digital messages or voice assistants.
Since social commerce is not a fully-explored topic yet, some articles misuse the term when they actually mean other concepts like social selling, social shopping, and conversational marketing (not commerce).
Conversational commerce is just a part or element within social commerce that involves personalization, convenience, and decision support to the buyers until they're ready to make a purchase.
To put it simply, social commerce is a checkout system within social media and conversational commerce is a digital shopping assistant via social media, messaging apps, or voice assistants.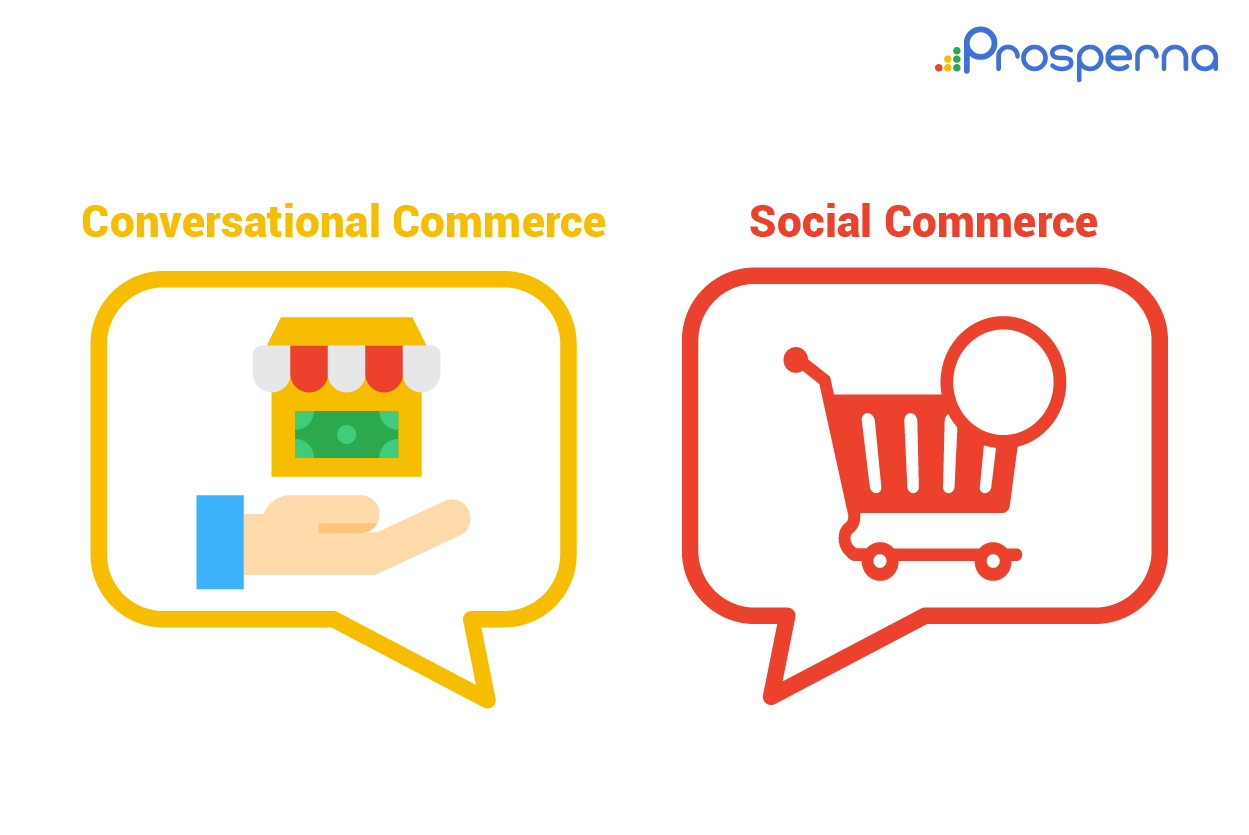 DIVING DEEPER, HERE'S HOW IT WORKS
To help you recognize Conversational Commerce better, we have to create a quick comparison and describe how it differs from Social Commerce as a concept.
In summary, social commerce is about:
Sales that are customer-driven and initiated by customers.
Less dependent on external marketing strategies such as influencers, brand popularity, email campaigns, paid ads, and blogs.
Happens within the same platform (usually a social media chatbot).
Doesn't redirect customers to another website or online store for any transaction.
When it comes to conversational commerce, it is both A.I. and human responses to customer inquiries.
Imagine offering customer support and marketing your brand, without pushing the sale.
These conversations are personalized and lead customers to an answer or product recommendation.
This is an important step within social commerce to support customers until they're ready to buy.
While I did mention marketing earlier, conversational commerce doesn't look like a marketing campaign at all, but more like a customer service desk that gives advice, recommendations, and offers.
These channels are not limited to social media and can be done through voice assistants and digital messaging services (chatbots included – and that's another reason you need this in your business).
Conversational Commerce overall does not indicate making purchases within the system (unlike Social Commerce) and may also suggest that customers will be redirected to online stores to complete the purchase.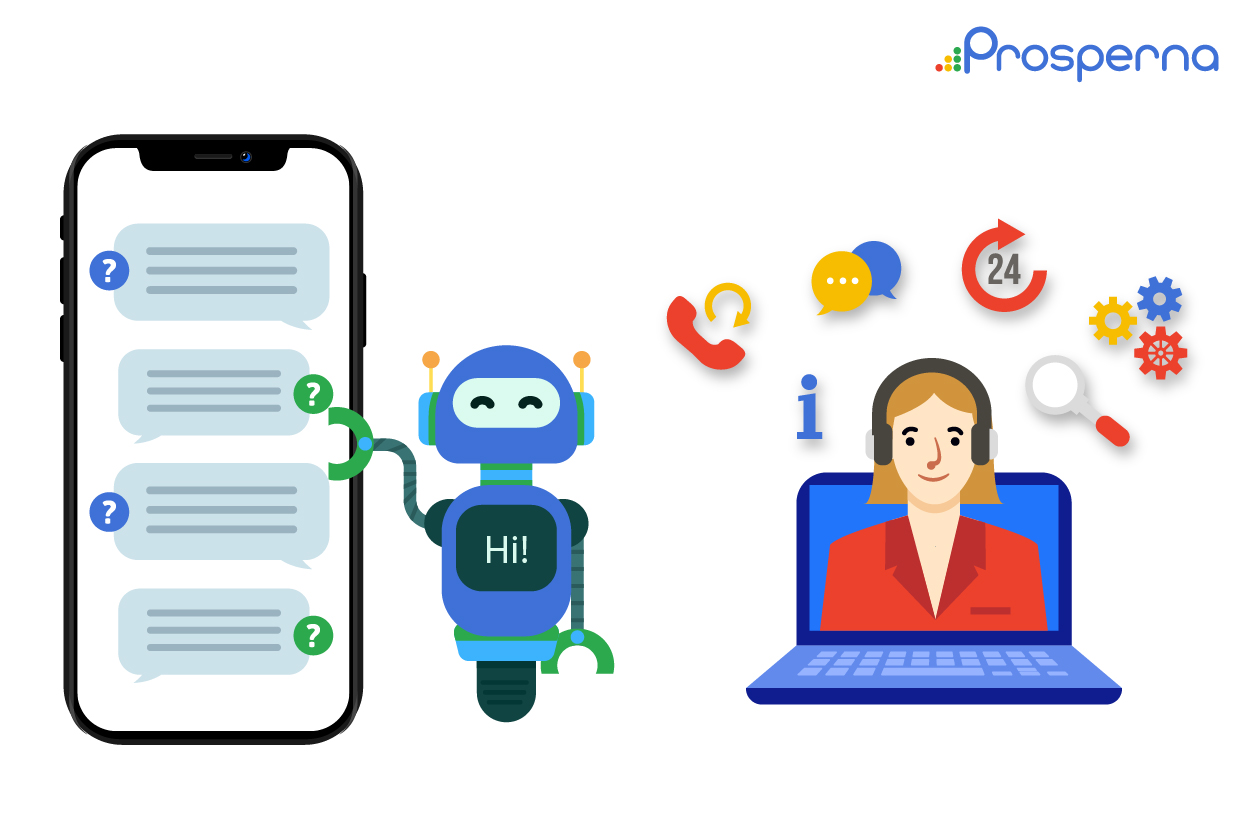 WHERE IS IT USEFUL?
We described how it works, so what can you actually do with it in terms of your business?
Here are some use cases of Conversational Commerce:
1. Engaging With Customers On Social Media
When you get a new follower on Instagram or like on Facebook, it's so easy to connect with them via direct message or Facebook Messenger. You can have a representative keep track or use a chatbot to automate these messages in real-time.
2. Offer Support On Your Website (Online Store)
During business hours, you can have your employees chat with customers about their inquiries, but after hours, your chatbot can be set up to answer questions and provide links that will be useful to the customer.
3. Encourage Repeat Orders or Recover Abandoned Carts
As the dread of every business, having an automated recovery email or message helps to reduce abandoned purchases. It's as simple as sending a link or button in-chat that sends customers to the checkout page or complete a purchase within the same messaging platform.
4. Send Order Notifications
Once purchases are completed, you can easily send them notifications to confirm and let them know whether their orders have been shipped. At the same time, they can use the same platform to track their orders themselves in real-time.
5. Collect User-Generated Content
With permission from the customer, you can use your conversations to create testimonials reviewing your brand, product, and/or service.
Social proofs fall under referrals because the information comes directly from the users themselves.
You can ask for simple reviews like:
A satisfaction rating
Photo/video of the product
Detailed review
Social media shoutouts using posts and hashtags
These 5 examples are just a few of what you can do with this technology, but it's clear that it focuses on improving the customer experience through personalization and convenience.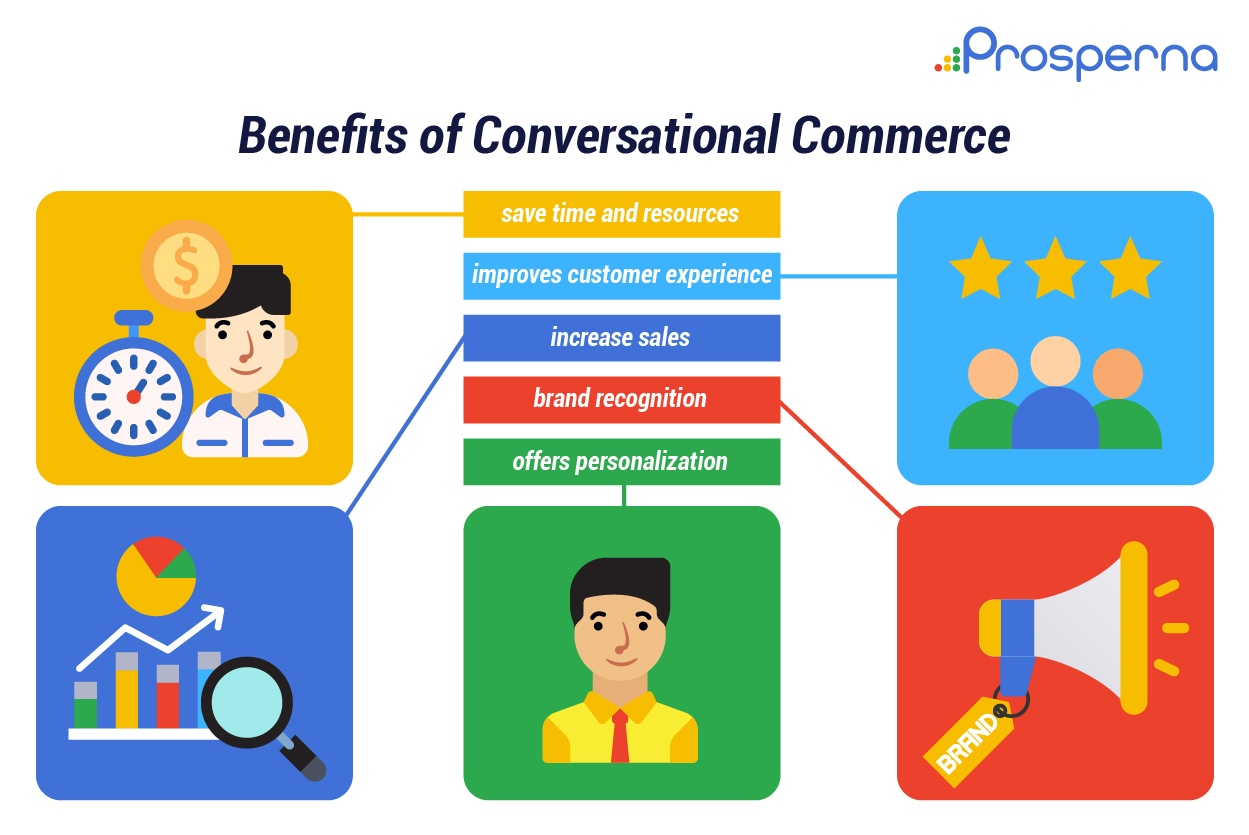 THE FUTURE OF CONVERSATIONAL COMMERCE
Artificial Intelligence is becoming a permanent feature of technology, not just eCommerce in the upcoming years.
There is a shift of power from companies to the customers, and adapting to this demand is crucial in growth and success.
While these statistics were recorded in 2019, the growth of conversational commerce proves that these number will continue to rise in number:
83% of users contact businesses to find out more about their products or services.
76% of buyers write or talk to businesses to get support with their purchases.
75% get in touch at some point to make a purchase.
Up to 44% of consumers have used chatbots, and almost 50% of them are open to buying items during their interaction with the chatbot.
80% of businesses say they already use or plan to use chatbots as a contact service for customers.
Brands and companies that are already using this technology have benefited their customers in terms of convenience, speed, reliability, safety, and personalization.
Meanwhile, sellers and entrepreneurs experience the benefits of improved customer service, increased loyalty, positive reviews, and automated processes brought by A.I. technology.
What this means for businesses is if they aren't already, they need to consider engaging in conversational commerce AND social commerce, to experience its benefits to their business.
Further reading:
CONCLUSION
We hope you found this article useful in considering brand new strategies for your business, from here on out.
Since more and more people are starting their businesses to compete against corporate giants, we believe that being knowledgeable in technology plays a big role to become successful in eCommerce.
Here's an outline of what we shared in this article:
The CORRECT Definition of Conversational Commerce
How Each Concept is Described and Differentiated
Use Cases and How It Works
Trends and Future Impacts in eCommerce
At Prosperna, it's our mission to continue empowering Philippine MSMEs in growing their businesses with the help of eCommerce software technology.
Sign up now for FREE to ride the eCommerce wave today!