There are more than a hundred shipping companies for your eCommerce business in the Philippines to choose from. But how do you choose among them?
We narrowed down the 10 best picks for you in 2022, see the options below.
What Is a Shipping Company or Logistics?
When setting up an eCommerce business, investing in a reliable eCommerce shipping company is one of the best business decisions you can make.
Shipping companies (or logistics providers or courier firms) are companies that help with postal delivery such as parcels, letters, packages, and other documents. They offer a range of shipping options from standard to international delivery.
Studies show that 8 out of 10 customers are willing to pay extra for a better customer experience, which includes getting their orders delivered straight to their doorstep.
Logistics play an important role to make eCommerce transactions more efficient in a digitally-enabled environment by handling important processes, like:
Inventory Management
Warehousing
Packaging
Labeling
Billing
Shipping
Payment Collection
Returns
Exchanges
Best Shipping Companies in the Philippines
Here are the 10 best shipping companies that are mostly used by eCommerce businesses in the Philippines.
1. LBC
Official Name: LBC Express, Inc. (previously known as Luzon Brokerage Company)
About: LBC is a pioneer shipping company in the Philippines, operating since 1945 as a brokerage and air cargo agent. Today, they have the largest network in terms of branches, locations, partners, and agents around the world. They were known to introduce express delivery, cargo shipping, and 24-hour door-to-door delivery in the country.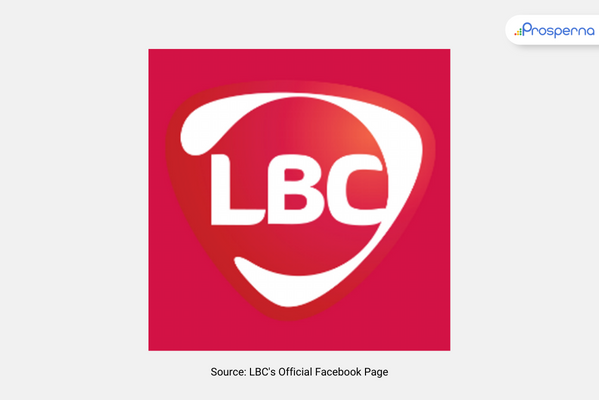 Why Choose Them: If you plan to grow your eCommerce business in the Philippines, or even abroad, LBC can cater to both international and domestic customers. Their transactions are faster over-the-counter but they can also be contacted through their hotline and online pages. They are more expensive than other couriers, but the quality of their service is exceptional.
Services Offered:
Post Delivery
Express Mail
Parcels And Boxes
Pick-up Service
Freight Forwarding
Third-party Logistics
Wire Transfers
Cargo Airline
Payments And Remittance Services
Air Cargo
Warehousing
Customized Solutions
Cash-On-Delivery (COD)/Cash-On-Pickup (COP)
Operation Area(s):
Philippines
United States
Canada
Hong Kong
Brunei
Malaysia
Singapore
Japan
Germany
United Arab Emirates
Spain
Kuwait
South Korea
Taiwan
Slogan: "We like to move it."
2. JRS Express
Official Name: JRS Express (or the "Company")
About: JRS Express is one of the largest shipping companies in the Philippines. It's been operating for over 57 years with around 400 branches across the country. They have corporate solutions for businesses and can ship internationally including US and Canada.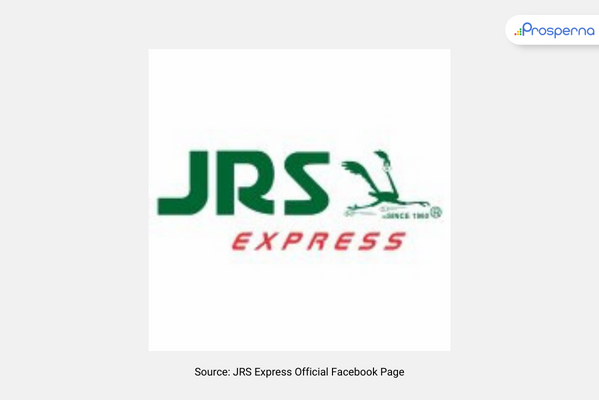 Why Choose Them: Even though they are not as technologically advanced as new shipping companies, they still remain to be one of the top logistics companies in the country because of their cheaper rates. They are the best choice for an eCommerce shipping company if you want to deliver big bulk orders to clients without worrying about the price.
Services Offered:
Cash on Pickup
Payment on Delivery
Bulilit Box
Express Letter, Regular Letter, Brown Envelope
1, 3, or 5 Pounder
Extra Small, Small, Medium or Large Box
Express Cargo
Super Express
General Cargo
Small Parcel
Freight Forwarder
Lipat Bahay
JRS Pera
Operation Area(s):
Philippines
Asia-Pacific
Middle East
USA
Europe
Slogan: "Kahit Kailan Maaasahan, Kahit Saan Makakarating"
3. J&T Express
Official Name: PT Global Jet Express
About: J&T Express is a shipping company from Indonesia that just recently expanded to the Philippines last August 2018. With over 400 branches across the Philippines, J&T is best known as the partner courier service for eCommerce sites Lazada and Shopee.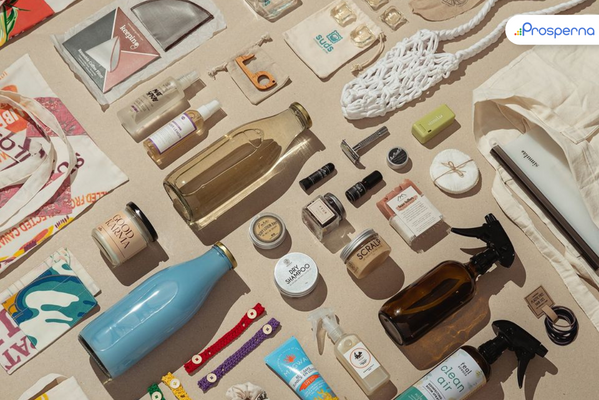 Why Choose Them: Through the J&T Express app, your customers can easily book delivery and track their packages online. They also provide next-day shipping at an affordable price.
Services Offered:
Last-Mile Delivery
International Delivery
Fulfillment & Warehousing
Operation Area/s:
Indonesia
Vietnam
Malaysia
Philippines
Thailand
Cambodia
Singapore
China
Saudi Arabia
UAE
Mexico
Brazil
Egypt
Slogan: "We Like To Have It"
4. Ninja Van
Official Name: Ninja Logistics Pte. Ltd.
About: Ninja Van is an express shipping company based in Singapore. It offers hassle-free deliveries which makes it one of Singapore's largest and fastest-growing last-mile delivery couriers. Their services gradually spread across SEA including the Philippines.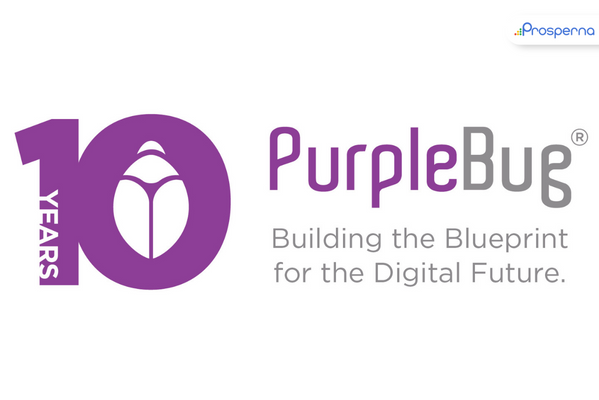 Why Choose Them: Their corporate accounts feature gives eCommerce businesses a platform to regularly schedule deliveries ahead of time. They are one of the best shipping companies in the Philippines since they also offer pickups and drop-offs at SM Malls which makes it more convenient for Filipinos anywhere in the country.
Services Offered:
Flexible parcel pickups
COD service
Operation Area/s:
Singapore
Philippines
Malaysia
Vietnam
Indonesia
Thailand
Slogan: "We take the hassle out of your parcel"
5. 2GO Express
Official Name: 2GO Group, Inc.
About: 2GO Express is the sole retail partner for FedEx in the Philippines where they cater to domestic clients and over 220 international destinations. Nationwide, they have 700 outlets that offer real-time services and updates to track packages online.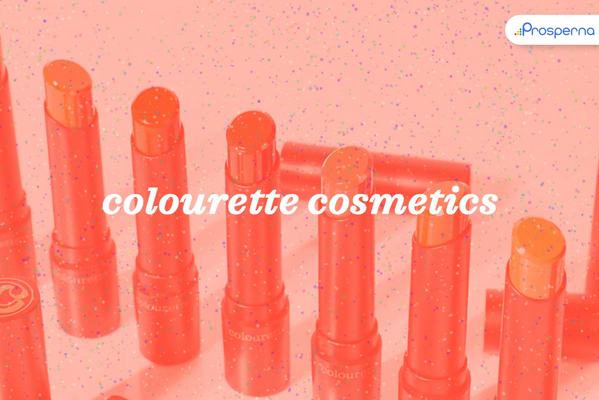 Why Choose Them: 2GO Express operates nationwide and is partnered with an international logistics provider that delivers worldwide. Giant eCommerce platforms like Zalora and Lazada already trust their business and are active in reaching out to clients for customer support. They also have subsidiaries that offer other services besides logistics that may be beneficial in the growth of your eCommerce business such as airline and sea travel ticketing, and money remittance.
Services Offered:
Pouch And Box Delivery
Air And Sea Freight
Domestic And International Delivery
Overnight Shipping
Door-door Delivery
Mailroom Solutions
Customized Services
Operation Area(s): Worldwide
Slogan: "We deliver what matters when it matters."
6. Lalamove
Official Name: Lalamove Philippines Inc.
About: Lalamove was first launched as a van-hiring logistics provider in Hong Kong, back in 2013. Today, they operate in over 100 cities across Mainland China, South East Asia, and India—with 15 million registered customers and a pool of 2 million drivers of vans, trucks, and motorcycles.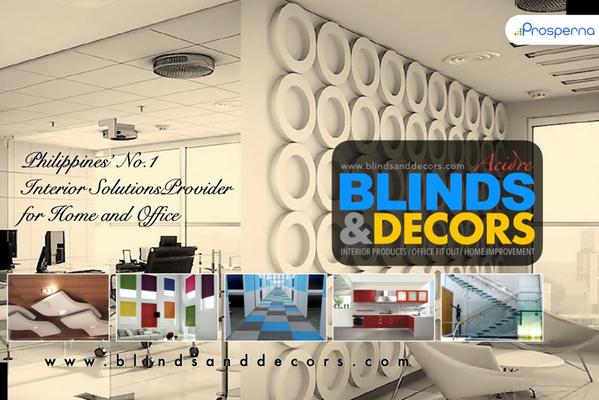 Why Choose Them: Lalamove uses web and mobile applications that simplify delivery for eCommerce businesses. They boast of delivering within the hour because they are easy to contact, book and operate. They are the best eCommerce shipping company for you if you operate mostly within the Greater Manila Area, as well as in Pampanga and Cebu. They don't deliver in other provincial areas yet.
Services Offered:
Express Delivery
Purchase Service
Food Delivery
Business Delivery
API Corporate Solutions
Operation Area(s):
Bangkok
Bengaluru
Cebu
Chennai
Delhi
Hanoi
Ho Chi Minh City
Hong Kong
Hyderabad
Jakarta
Kuala Lumpur
Manila
Mumbai
Pattaya
Pune
Singapore
Taipei
São Paulo
Rio de Janeiro
Mexico City
Slogan: "Deliver Faster."
7. GrabExpress
Official Name: GrabExpress, Inc.
About: GrabExpress is an on-demand, premium delivery service that aims to provide the convenience of booking deliveries to customers in Metro Manila and Cebu City with just a few clicks. Ability to send to business partners or loved ones items such as papers, parcels, and presents, and monitor your delivery in real-time.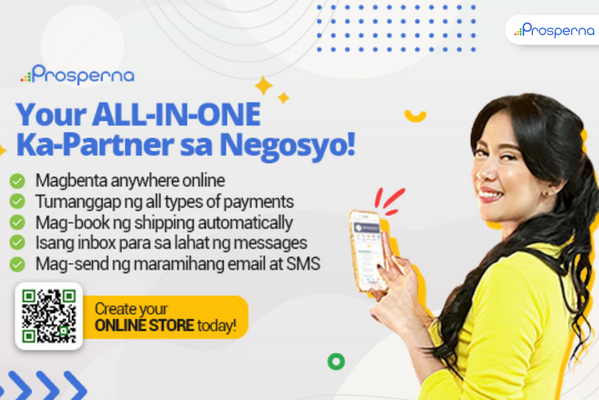 Why Choose Them: If you're delivering low-cost and light items around Metro Manila or Cebu, GrabExpress is perfect for your eCommerce business. Having this option for your online buyers encourages them to buy your products because they can expect same-day or next-day pickup and delivery. Using the Grab app, you can book and track riders in real-time to monitor your packages.
Services Offered:
GrabExpress Instant (standard on-demand courier service)
GrabAssistant (purchase service)
GrabExpress Same Day Delivery (delivery queue)
GrabExpress Instant COD (cash-on-delivery service)
Operation Area(s):
Metro Manila
Pampanga
Cebu
Bacolod
Iloilo
CDO
Dumaguete
Davao
Slogan: "Freedom from worrying about your deliveries"
8. Air21
Official Name: Airfreight 2100 Inc.
About: Air21 started in 1979 as a Customs Brokerage firm, but they are known today for air express and logistics services. They were the first GSP in the Asia Pacific to receive ISO 9002 certification from the Lloyds Registrar's Quality Assurance of London in 1997.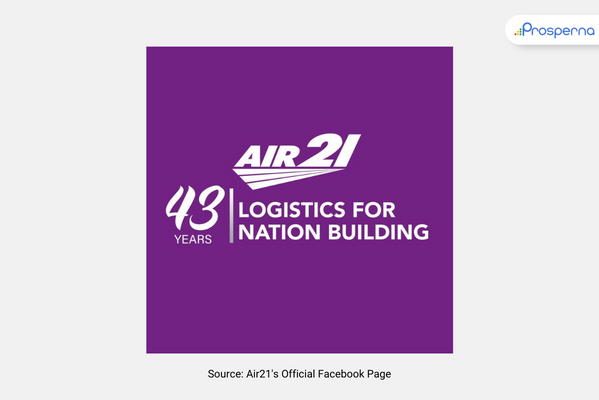 Why Choose Them: If your eCommerce business sells electronics and gadgets, or sells products from multinational brands, then Air21 is the right shipping company for you. They are well-known to specialize in handling those things. Their services are active and fully available online and on mobile, so you can book and pay in just a few clicks. Your packages can be tracked in real-time through their mobile app, email, and SMS alerts.
Services Offered:
Door-to-door Delivery
Sea Freight
Crating
Trucking
Online Billing
Warehousing
Integrated Ecommerce Site
Telephone And Mobile Statements Of Account Delivery
School Documents Delivery
Operation Area(s):
Region IV-A
Region VI
Region VII
Region X
Region XI
Region XII
Slogan: "Sagot Ko, Padala Mo!"
9. Transportify
Official Name: Deliveree Private Ltd and Deliveree Technology Philippines, Inc.
About: Transportify is a full-service logistics marketplace powered by advanced mobile and web app technology that enables businesses to book and manage ground transportation of their inventory, freight, merchandise, and more. Transportify connects businesses to trained drivers with a wide range of vehicles that deliver safe, efficient, and trusted delivery services anywhere in Metro Manila, Pampanga, and select surrounding areas.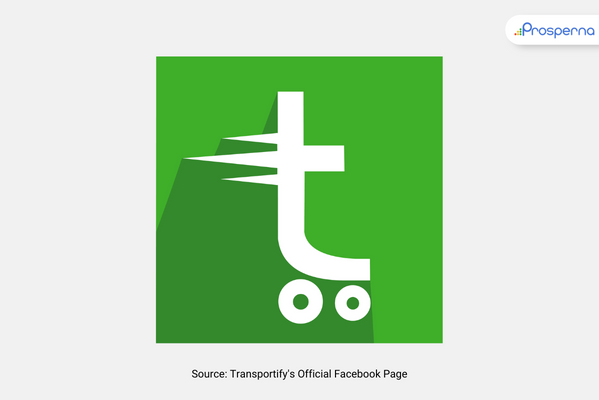 Why Choose Them: They are one of the best eCommerce shipping companies because of their long hauls and ground transportation services. If your eCommerce business delivers bulk orders within Metro Manila or most of the Luzon area, this shipping company is for you. Booking is easy and secure through their mobile app. You can also track your packages live and know the ETAs (estimated time of arrival) in real time. Moreover, they offer services and customer support 24/7, so deliveries during graveyard hours are no problem.
Services Offered:
Long-haul Trucking Service
Full-service Ground Logistics Solution
Pickup or scheduled deliveries
Operation Area(s):
Metro Manila
Pampanga
Baguio
Most of Luzon Region
Indonesia
Thailand
Slogan: "Welcome to the Revolution"
10. QuadX
Official Name: QuadX Inc.
About: Launched in 2015, QuadX is the leading "experience innovator" in the country, specializing in cross-border digital logistics and eCommerce payment processing. They cater to everyone from social sellers to big companies—anyone who aspires to become a digital entrepreneur in the future.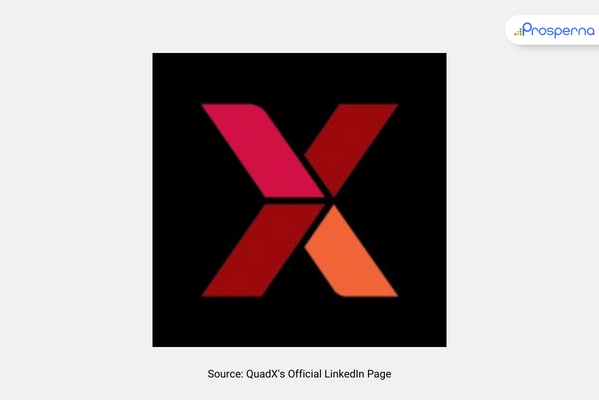 Why Choose Them: If you want a shipping company that's purely focused on eCommerce transactions (i.e. online selling, delivery, and payments) then this is the best eCommerce shipping company for your business in the Philippines.
Services Offered:
Shipping Cart – cross-border delivery from the U.S. to the Philippines, soon in Malaysia and U.K)
GOGO Xpress – web and mobile delivery and payment platform for social buyers and sellers)
XPay – an eWallet and mobile payment app for a safe and convenient online transaction
Operation Area(s): Philippines
Slogan: "Building Futurepreneurs"
FAQs
What is eCommerce shipping?
E-commerce shipping encompasses all services required to transport products shared online from a retailer to the customer's delivery destination.
What are the two types of shipping services?
The two types of shipping services are by-road shipping and air cargo shipping.
Final Thoughts
As the Philippines gears up to become the next hotbed for fintech, the search for the best shipping companies for your eCommerce business is crucial because you have to carefully choose the right ones that fit your business needs.
It's best if your eCommerce business provides a lot of options for shipping. The more delivery options you offer, the happier your customers will be. Especially when the checkout process is simple and easy.
Have you tried other shipping companies for your eCommerce business? Let us know in the comments below.
Further reading:
Prosperna, Your Partner to eCommerce Success
Prosperna is an all-in-one eCommerce platform for Philippine businesses. We are on a mission to empower 100,000 Philippine MSMEs with simple and affordable eCommerce solutions.
In fact, we are super passionate about helping Philippine MSMEs we're giving you a free account forever!
Are you ready to integrate these shipping companies into your online store? Create your free-forever Prosperna account now.