If you are running an eCommerce business, then you need to know all the different stages involved in order fulfillment, especially the order status. It's essential for business owners to have a comprehensive understanding of order status and an efficient system in place to track shipments effortlessly.
From processing and packaging to dispatch and delivery, staying on top of your orders is crucial for customer satisfaction and, ultimately, the success of your business.
In this blog post, let's explore the different order statuses you may encounter in your Prosperna store to equip you with the knowledge and tools you need to streamline your shipping processes. 
What Is Order Status?
Order status refers to the current state or stage of an order within the process of fulfillment and delivery. It provides information about where the order is in the overall workflow, from the moment it is placed until it reaches the customer's doorstep.
Each order status represents a specific phase or milestone in the order fulfillment process, allowing both the business and the customer to track and monitor the progress of the order.
On any business day, a consumer would naturally wish to keep track of their purchases after paying for them. This has turned into a crucial factor in figuring out whether the customer will come back and make further purchases from your eCommerce business.
Without these crucial elements, increasing customer retention, reducing consumer anxiety, and preventing buyer's remorse would develop into serious problems that result in customer churn.
Types of Order Status
The Order Status is used to notify your customer of what part of the process their order is in. It is the best way to keep you and your customers updated about the status of your shipment.
There are various order statuses that are used by different companies to keep customers updated on their shipment.
These are the ones you can find in your Prosperna store.
Pending – this status only shows if an order is new.
Accepted – this status is available when the order's payment is completed. Once an order is accepted you can now start processing your orders.
Declined – this status is only available if an order is a COD or Delivery w/ Pending Payment. Once the order is declined the order will be canceled.
Processing – order is ongoing in the fulfillment process.
Shipped – the order has been picked up by the logistics provider.
Out For Delivery – the package is in transit to the customer.
Completed (Delivered) – this status is only available after accepting an order. Completing an order will indicate the order is now received by the consumer.
Ready For Pick-Up – the package is packed and prepared for the logistics provider to pick up from the merchant.
Delivery Cancelled – this status is available after accepting an order. Canceling an order will stop the order to be shipped.
Returned – from the customer, the product is returned to the merchant.
These order statuses provide important information to both the business and the customer.
They enable businesses to effectively manage their inventory, plan for shipments, and address any issues or delays promptly.
For customers, order status updates allow them to track their packages, estimate delivery dates, and anticipate the arrival of their orders.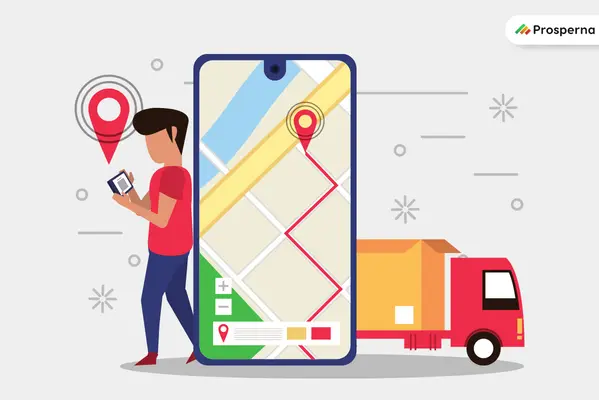 Tips for Understanding Order Status
Understanding order status can be vital for managing your business's operations effectively and providing a seamless customer experience.
Here are some tips to help you better comprehend and utilize order status information:
Gain a solid understanding of the typical order statuses used by the platforms you use. This includes statuses like "Pending," "Processing," "Shipped," "Delivered," and "Cancelled." Knowing these basic statuses will help you interpret and communicate order progress accurately.
Establish a set of clear and standardized definitions for each order status within your business. This will ensure that everyone on your team understands the meaning of each status, reducing confusion and miscommunication.
Implementing an order management system or software can significantly simplify the process of tracking order status. These tools centralize order information, automate status updates, and provide real-time visibility into order progress. Choose a system that integrates with your existing operations and offers robust tracking features.
Keep your customers informed about their order status at every significant stage. Automate order status notifications and send timely updates via email or SMS. These notifications can include information such as order confirmation, shipping confirmation, tracking numbers, and estimated delivery dates.
Offer customers the ability to track their orders independently through a self-service portal or website. Provide them with a unique order or tracking number that they can enter into a tracking system to retrieve real-time updates.
Keep a close eye on orders that deviate from the usual progress or encounter delays. If an order remains in a particular status for an unusually long time or experiences unexpected issues, take proactive steps to investigate and resolve the problem. Promptly communicate with customers to manage their expectations and address any concerns.
FAQs
What is an order status and where to find it?
Order status tracks the steps required before the product finally reaches the customer in real-time. You can access it on the Orders page of your Prosperna account.
What are the various order statuses, and how do I track them?
There are several order statuses depending on the eCommerce platform you're using, but the most common ones are Accepted, Shipped, Completed, Returned, etc. A notification will be sent to your customers when significant steps concerning the order are completed, and they can track their orders by accessing the 'Orders' page of the Prosperna platform.
Final Thoughts
In the fast-paced world of business, understanding and effectively managing order status is crucial for ensuring customer satisfaction and streamlined operations. Tracking your shipments doesn't have to be a daunting task anymore. By implementing the right strategies and utilizing the available tools from Prosperna, you can make order status tracking a breeze, streamline your shipping processes, and ultimately drive the success of your business.
Prosperna, Your Partner to eCommerce Success
Prosperna is an all-in-one eCommerce platform for Philippine businesses and digital creators. We are on a mission to empower 1 million Filipinos with simple and affordable eCommerce solutions.
In fact, we are super passionate about helping Philippine businesses and digital creators we're giving you a free account forever!
Want to start selling online? Create your free-forever Prosperna account now.