Consumer behavior trends are changing rapidly. Studies show that customers expect businesses to recognize their unique demands and expectations.
For this reason, brands must keep up with current trends in consumer behavior to remain relevant in a competitive market where a variety of factors influence how consumers make purchases.
So what and where should you focus your marketing strategy this year? In this blog, we will go through ten consumer behavior trends that you need to be aware of in 2023.
Key Takeaways
In 2023, don't be surprised if consumers are pickier about how they spend their money. They will want fewer, but richer experiences that mix the digital world with the familiar, intimate world before the pandemic.
Consumers are becoming more conscious of the environmental impact of the products they purchase, and are increasingly looking for products that are eco-friendly and sustainable.
TikTok users naturally participate in social shopping and are motivated to shop even when they had no intention of doing so.
What Is Consumer Behavior Trend?
Consumer behavior trends are the social, economic, and cultural influences that can change the way businesses connect with customers.
These trends give insight into what consumers are doing now, what they have done in the past, and what they will do in the future.
It is used by businesses to predict how consumers will behave in the future.
Why Is It Important to Understand Consumer Buying Behavior?
Consumer behavior trends are important for businesses to understand, as they can help drive traffic to your online store and increase sales.
Understanding these trends in consumer behavior helps in decision-making regarding your products and services.
You can tailor your offers to better meet the demands of your target market by comprehending why they buy particular products and how they use them. This strengthens customer loyalty as a result.
The advancement of technology is changing the way we interact with each other, which is making consumers impatient and demanding.
This is also why the importance of user experience (UX) is imperative for businesses hoping to remain competitive in this fast-paced world.
Ten Consumer Behavior Trends in 2023
Take a look at these consumer behavior trends for 2023 to help you adapt your marketing plans accordingly.
1. Demand for Sustainable Products
There is no doubt that one of the major trends in consumer behavior to watch over the next three to four years will be the purchase of sustainable products.
Consumers primarily prefer sustainable brands and goods as people become more ethical and want to save the environment.
According to a Harvard Business Review article, when compared to products that aren't branded as sustainable, sustainable products have an average sales growth that is 5.6 times higher.
An example of an expanding sustainable product category is stainless steel. Think reusable cookware, cutlery, water bottles, and straws. Stainless steel is super durable and doesn't degrade during recycling.
2. Consumers Want More Control Over Spending
It's not surprising that consumers are interested in having more control over their finances. One of the top three reasons consumers shop online is to find lower prices.
Many people are finding it difficult to make ends meet in today's economy. With the rising inflation rate and stagnating wages, it's more important than ever to be mindful of your spending.
Consumers would like to see more options for controlling spending, including budgeting tools and alerts that help keep eCommerce transactions safe and secure.
A wide variety of alternative payment choices is also another consumer behavior trend that is expected in 2023 as more and more people do their shopping online.
This involves providing various payment options, like accepting credit, debit, bank transfers, and mobile wallets.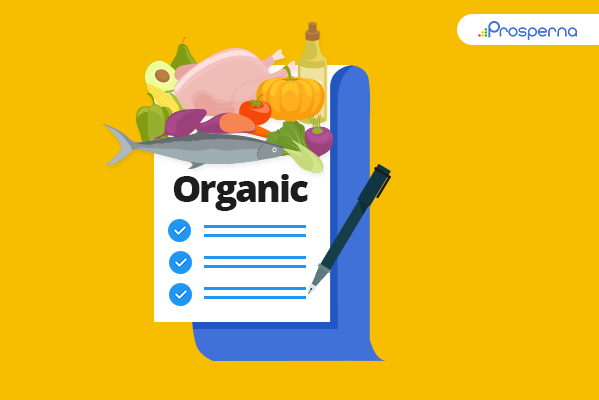 3. Health Becomes Top Priority
As the world becomes increasingly health-conscious, so too do consumers.
This trend in consumer behavior is expected to continue, with more and more people looking for ways to improve their health and well-being.
This could manifest in a number of ways—from choosing healthier food options to investing in fitness and wellness products.
Whatever the case may be, it's clear that health will be a top priority for many consumers in 2023.
4. Rise of Eco-Friendly Consumers
There are a number of factors driving this consumer behavior trend. For starters, people are becoming more conscious of how harmful human activity is to the environment.
The media's coverage of environmental challenges and the results of scientific research is what drives this.
Also, consumers are making choices that reflect their environmental values. This is reflected in the growing popularity of green products and environmentally friendly lifestyles.
Many consumers now avoid products that have a negative impact on the environment, choosing to buy from recycled materials and supporting businesses, like Dwellbeing, that are environmentally responsible.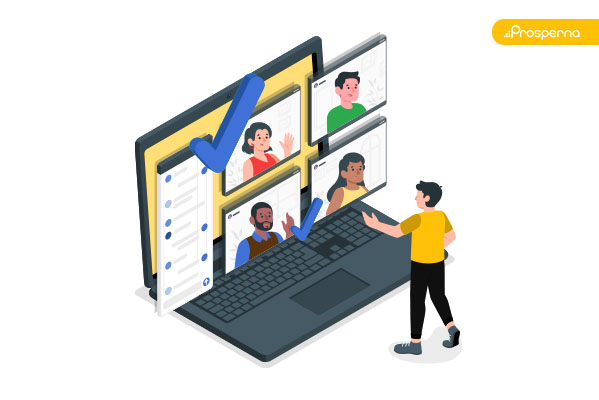 5. Virtual Workers and Learners Is Here to Stay
The Covid-19 pandemic has shown that remote work and learning are possible and can be just as effective as traditional, in-person models.
Plus, there is a growing preference for flexible work arrangements that allow people to balance their work and personal lives. The Gartner 2021 Digital Worker Experience Survey says flexible work is a key driver of productivity.
The world of flexible work was created in response to an unexpected crisis, but it has persisted as a desirable job characteristic for millions of people.
And as we move into 2023, businesses and educational institutions will need to continue to adapt to the new reality of virtual workers and learners.
This will require investment in technology and infrastructure, as well as training and support for employees and students.
But the benefits of this consumer behavior trend are clear, and we expect it to continue to grow in the coming year.
6. More Social Commerce Spending Will Take Place on TikTok
There is no doubt that social commerce is on the rise, and that consumer behavior trend in online shopping is only going to continue in the coming years.
One popular example is the emergence of the TikTok Marketplace. TikTok has a massive user base, with over 800 million active users worldwide.
This gives small businesses a huge potential customer base to reach out to.
Also, it is extremely popular with younger users, who are more likely to be engaged with and make purchases through social media platforms.
So, if you're a business looking to tap into the social commerce market, TikTok is definitely a platform to keep an eye on in the coming years.
7. Fuss-Free Online Shoppers
In 2023, one of the consumer behavior trends will be fuss-free online shopping. This means that people will be less likely to tolerate poor customer service or difficulty when shopping online.
Consumers will want a seamless, convenient experience with no hassle. This could lead to more people shopping at online businesses that offer personalized customer service.
It could also lead to people spending more time researching products and companies before making a purchase in order to be sure they will have a good experience.
8. Consumers Spend More on Their Pets
This increase is due to a number of factors, including the fact that more people are owning pets and the cost of pet care is rising.
Pet owners are simply spending more on their pets because they see them as members of the family. They are willing to spend money on things like grooming, toys, and accessories to make their pets happy and comfortable.
Plus, the cost of pet care is rising due in part to the fact that pets are living longer and healthier lives thanks to advances in veterinary medicine. As a result, pet owners are spending more on things like preventive care, nutrition, and exercise.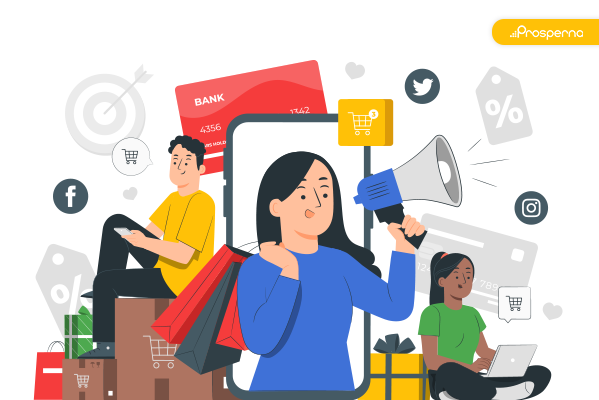 9. Influencers Impact Buying Decisions
In 2023, social media influencers will have an even greater impact on consumer buying decisions. With the continued growth of platforms like Instagram and YouTube, influencers will have more opportunities to reach potential customers and promote products and services.
As they become more popular and their followings continue to grow, businesses will increasingly turn to influencer marketing to promote their products and services, knowing that their recommendations will carry more weight with consumers.
As a result of this consumer behavior trend, businesses will need to pay close attention to the influencers they partner with.
They will need to make sure that their values align with the values of their target audience and that their influencer marketing campaigns are well planned and executed.
10. Consumers Subscribe to More Monthly Services
The average consumer in 2023 will subscribe to more monthly services than ever before.
This consumer behavior trend is being driven by the increasing popularity of subscription-based services, such as streaming video, music, and gaming, followed by cloud storage and online backup.
However, consumers are also likely to be more selective about the services they choose. This is due to the growing number of options available and the increasing awareness of the need to be mindful of spending.
As such, while the total number of subscriptions is expected to increase, the number of active subscribers is likely to remain relatively static.
This means that businesses will need to work hard to differentiate their offerings and ensure that they are providing value for money if they want to attract new customers and retain subscribers.
FAQs
How do you identify consumer behavior trends?
Reading market research and trends reports, following influencers in your industry on blogs and social media, using keyword and search query analytics tools, attending trade shows and networking with influential people at industry events, watching your competitors, and speaking with your competitors are all ways to find new trends.
Final Thoughts
It's important to stay informed about the latest trends in consumer behavior. This is why I've compiled a list of the ten consumer behavior trends that I believe will be the most impactful and important in the year 2023 and beyond.
These are the trends that will have the biggest impact on consumers in the next couple of years and will require businesses today to make some big changes. Use this information as a way to plan your marketing strategy for the coming years, and let me know in the comment section below how it went.
Further reading:
Prosperna, Your Partner to eCommerce Success
Prosperna is an all-in-one eCommerce platform for Philippine businesses. We are on a mission to empower 100,000 Philippine MSMEs with simple and affordable eCommerce solutions.
In fact, we are super passionate about helping Philippine MSMEs we're giving you a free account forever!
Already familiar with the different consumer behavior trends? Create your free-forever Prosperna account now.