Driving traffic to your online store is very important when it comes to eCommerce business. After all, the more visitors your website has the more chances of making a sale.
So, how can you do this?
Use these 7 effective ways to increase online store traffic and grow your online business.
Key Takeaways
A website must be SEO-friendly to rank higher in SERPs thus more chances of being seen and visitors clicking on your website.
Having action buttons are an excellent way to drive traffic to your online store and facilitate interaction with your followers and loyal customers.
Paid ads are the quickest approach to driving website traffic and converting leads.
Create Engaging, High-Quality Content
We hear it all the time. Content is king. Create high-quality content.
But what does it really mean to write high-quality content? Here are three things you can do.
First, focus on creating content that is directly relevant to your target audience. Nobody wants to waste their time reading something they are not interested in. People are naturally "busy" so make sure your content speaks to their needs and interests or else it will definitely flop.
Next, make sure your content is well-written. Poor grammar and typos will turn off potential customers and make your business seem unprofessional. Take the time to proofread your work or hire a professional editor to help you ensure that your content is of the highest quality.
Third, use visuals to break up your text and add interest. People are more likely to click on and read an article or blog post if it includes images or videos.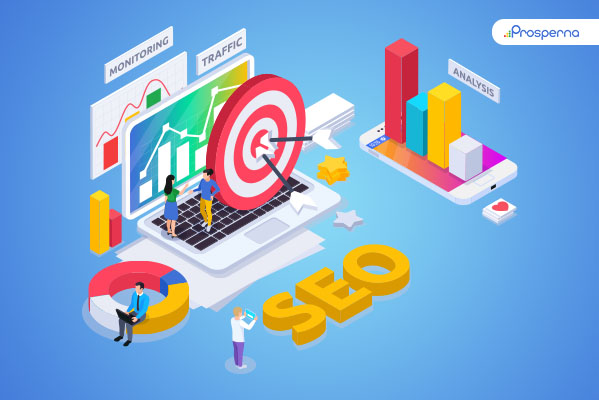 Optimize Your Website Pages With Relevant Keywords to Your Business
Search is a crucial tool for attracting customers to your online store because it is the most popular way for both consumers and businesses to learn about new goods and services.
This means your website must be SEO-friendly to improve your chances of showing up in search engine results.
You can do this by including keywords that potential customers are likely to use when searching for products or services.
Of course, it's important to strike a balance between using too many and too few keywords, as well as using keywords that are too general or too specific.
So take the time to do some research and choose your keywords carefully. This way you can give your website a major boost in the search engine rankings and start driving more traffic—and more sales—to your online store.
Utilize the Features of Instagram for Business
Many people including content creators and big brands are utilizing Instagram for their businesses.
By creating an Instagram business profile, you can grow your account, monitor the effectiveness of your campaigns, and sell on Instagram using the additional tools that business accounts offer.
For instance, the Action Buttons. They are additional clickable buttons for certain calls to action like "Book Now," "Contact," "View Shop," etc.—that are exclusively available to Instagram business accounts.
Having action buttons are an excellent way to drive traffic to your online store and facilitate interaction with your followers and loyal customers.
Additionally, engagement prompts are a fantastic method to promote conversation and drive traffic to your online store. Try out interactive Instagram Stories stickers like slider rankings, polls, and quizzes.
Create a Community & Engage in Conversation on Social Media
What began as a platform for friends to hang out online has evolved into a venue for small business owners to engage in meaningful conversations and convert those talks into followers and loyal customers.
In fact, Facebook uses "meaningful engagement" as a significant clue that a post has to be given priority.
So, how do you do this?
For starters, just simply interact. As much as possible, reply to every question and mention you receive. Positive interactions between brands and actual people are always well-received and shared by the public.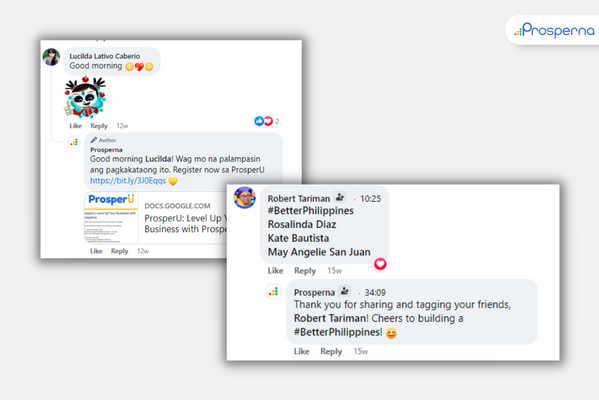 Responding to a customer's complaint on social media can also boost your website traffic by up to 25%. This is why answering comments can build a vibrant community on social media.
Reach New Audiences With Influencer Marketing
Influencer marketing initiatives produce an ROI that is 11 times higher than that of any other digital ad channel.
Engaging in influencer marketing gives you direct access to a loyal customer base. If an influencer showcases your products in an honest way, they can increase awareness and boost your SEO value.
Begin by conducting research on your social media networks and looking for well-known accounts associated with your industry.
Once you hire an influencer for your online business, work in collaboration with them to provide valuable content, such as insider tips, competitions, or giveaways, to their audiences.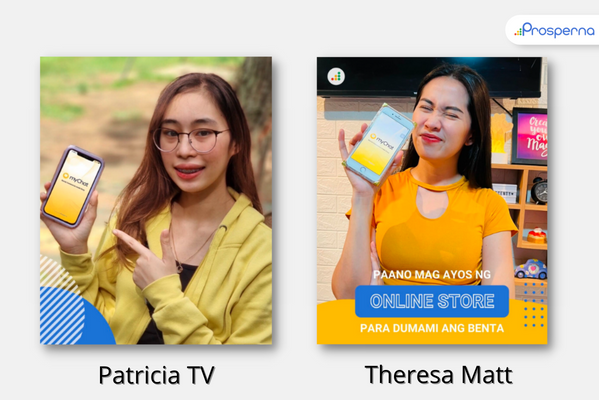 Another option is to develop an affiliate program to streamline the procedure. We personally use in my company a platform called Xffiliate which allows business owners to easily onboard and activate their partners.
Without you needing to be the driving force behind it, influencers can produce high-quality content for your brand and drive traffic to your online store.
Showcase Your Products and Services on YouTube
Videos can be used to explain how to utilize a product, respond to frequently asked questions about your industry, or just present information that is fascinating or compelling.
For instance, if you have a pastry shop, take picture-perfect photos of that butter cake or record a video of you baking your half-baked cookies and then upload them on YouTube as well as on your company's social media and online store to drive more traffic.
Example video contents you can use:
Storytelling. Motivating videos that complement your company's image are good for spreading your brand's image and ideals to a larger audience. One good example of this is customer video testimonials.
Educational content. To gain the trust of your audience, impart fresh knowledge and if at all feasible, make your product the focal point of the solution to their problem. How-to videos are a perfect example.
Entertainment. One of the finest ways to attract customers' attention and drive traffic to your website is to create entertaining videos that cater to your audience's interests.
Run Paid Ad Campaigns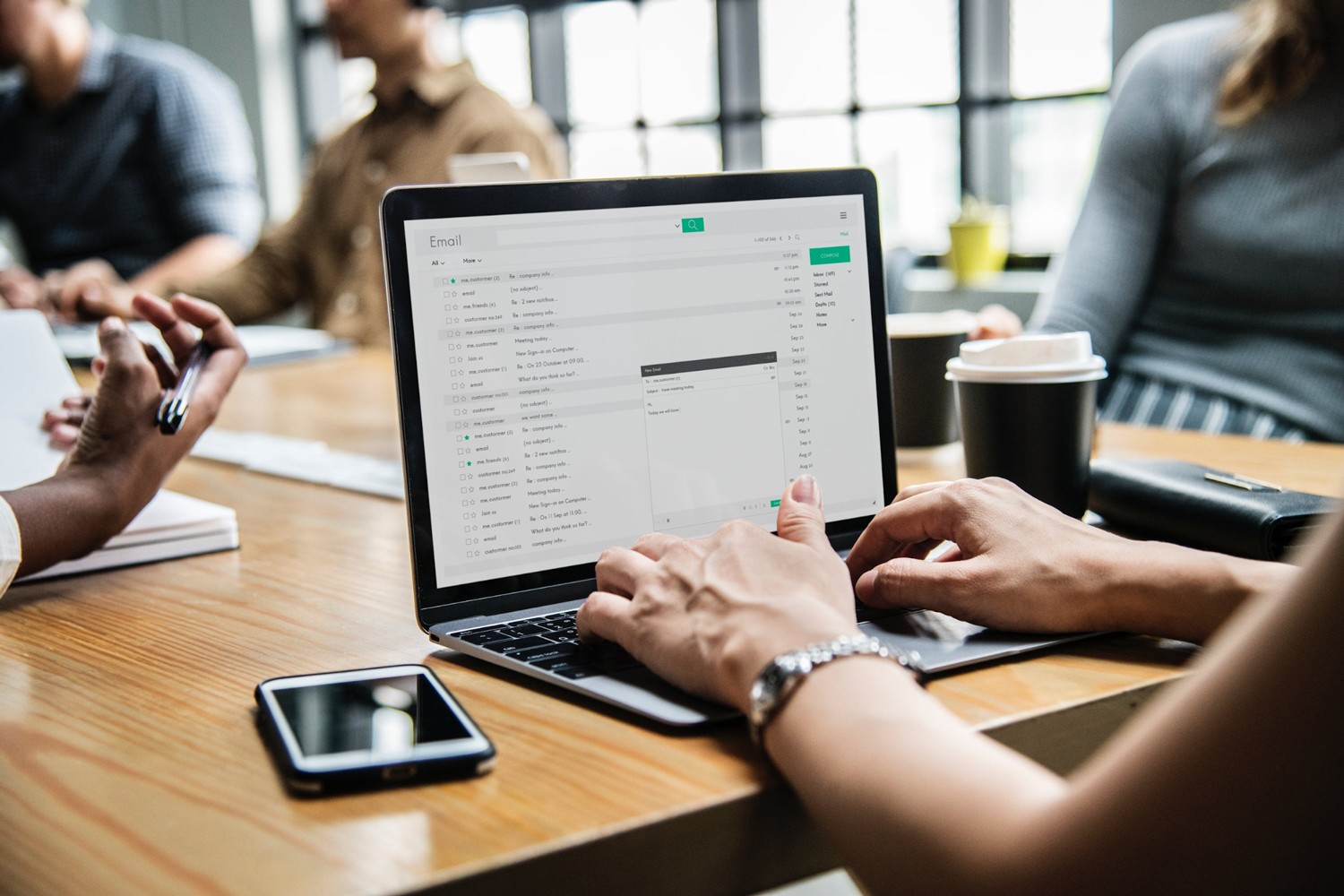 In contrast to SEO where you gain traffic organically, here you pay in order to display your website to your target audience. Paying for website traffic is the quickest approach to bringing conversion-driven visitors to your online store.
Here are two famous platforms to think about if you're considering running paid ads campaign:
1. Facebook Ads
Facebook ads are sponsored messages from businesses to help them target the customers who matter to them the most. Any type of audience you want to reach, you can do so on Facebook because it has more than 2 billion users.
You have many chances of finding customers and targeting them based on their interests, actions, location, and more.
One of the best features is the use of Facebook Dynamic Ads. It automatically shows created advertisements to website visitors who have already been to your site highlighting the products they have already browsed through or added to their carts.
2. Google Ads
It is a platform for online advertising where users pay to share their content with the Google Ad Network's huge audience of potential site visitors.
They are popularly known as PPC (pay-per-click) ads since each click you get as a result of their advertisements costs a certain amount based on the keywords you're targeting.
The amount you allocate to your chosen keywords will affect where you rank on search engines and how relevant your ad is to the search term. This approach will cost you a little more, but the outcomes are substantial.
3. Tiktok Ads
Tiktok is a popular social media platform with more than 1 billion users globally in 2022. According to surveys, the majority of the app users are under 30 years old, Gen Z, and Millenials.
So, if your products or services appeal to younger audiences then using Tiktok might be great to drive traffic to your online store.
Tiktok offers several ad options including In-Feed Ads which are shown on the user's "For You" page; Brand Takeover Ads which appear for around 3-5 seconds as soon as the user launches the app and navigates to a category, and; TopView Ads which are the same as brand takeover only they can play up to 60 seconds.
A new alternative that was just recently launched by Tiktok is the Search Ads. These are the videos you see within the app's search results labeled "sponsored".
FAQs
Is it possible to drive traffic without ads?
Yes, it is possible. You can do this through SEO, content marketing, social media, live video broadcasts, etc.
Final Thoughts
Conversions are the best indicator of the worth of website traffic for an online store. But there are also other ways to measure it such as how much time the visitor spends on your page.
You should be able to effectively drive traffic to your online store if you incorporate these suggestions into your marketing strategy. Just keep in mind that a solid digital marketing plan should overlay both short-term and long-term techniques to ensure that they complement one another.
Ready to start your online business? Now you can create an online store and start selling within seconds with Prosprna's All-In-One eCommerce software. With its built-in marketing tools, you can quickly drive traffic to your website and get more customers.
Start Your Online Business With Prosperna
Prosperna is an all-in-one eCommerce platform for Philippine businesses. We are on a mission to empower 100,000 Philippine MSMEs with simple and affordable eCommerce solutions.
In fact, we are super passionate about helping Philippine MSMEs we're giving you a free account forever!
Want to drive traffic to your online store? Create your free-forever Prosperna account now.