With 71% of consumers influenced by social media referrals, any business, small or large, can benefit from influencer marketing. But what if you're a small business with a tight budget?
Influencer marketing is all about partnering with people who have a large following on social media or other platforms. From celebrities to industry experts to social media influencers – they can promote your products or services to their followers to help you reach a larger audience.
If you're working with a limited budget for your influencer marketing campaign, don't despair! Influencer marketing doesn't have to be expensive to be effective.
In this post, we'll share some top tips on getting the most out of influencer marketing, even when working with a limited budget. Let's begin!
1. Set a Clear Goal
A clear marketing goal is critical when working with a limited budget and with someone outside your company. When setting your marketing goal, you must know what your objective is.
What are you trying to accomplish? Is it increasing sales? Increasing brand or product awareness? Is it customer acquisition? Increasing customer engagement?
Whatever the goal, make sure that influencers know what they are supposed to do, and you know what they can do for you.
Knowing the goal can help you tailor your approach and budget accordingly. More importantly, you can give a clear direction to align your partner influencers with what they should do and what marketing KPIs to meet.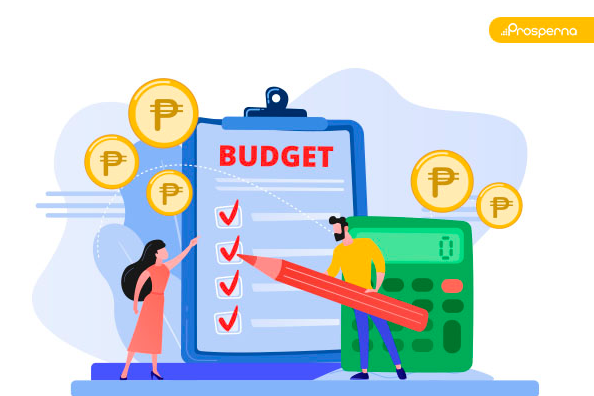 2. Set a Budget
Influencer marketing is a great way to reach your target audience and create brand awareness. But it can be expensive, so you need to plan to get the most out of your budget.
Influencer rates will depend on the type of influencer you're partnering with and the scope of the campaign, including the deliverables, campaign duration, the effort needed, and metrics.
Based on one study, emerging influencers can charge PHP 1,000 (USD $20) to PHP 5,000 (USD $100) for a single post and charge at least PHP 10,000 (USD $200) for a single deal depending on the deliverables.
If you have a tight budget, set realistic expectations for the campaign and work closely with your chosen influencer. Doing so will ensure that they understand what you're looking for in terms of analytics reporting and ROI goals.
3. Find the Right Influencers
Before you start working with any influencers, it's essential to do your research and make sure they're a good fit for your brand. Working with someone who isn't a good fit for your brand can be costly.
The best way to find an influencer on a tight budget is not by looking at the most popular or highest-paid influencers. Instead, find influencers who:
align with your values and marketing goals,
are active in the social media platforms your potential customers are hanging out,
have an engaged following that matches your target audience, and
are interested in your brand's product or service.
At the end of the day, not all followers are equal. Consider not only the number of followers an influencer has but also the engagement rate (the percentage of followers who interact with a post) and the demographic information of the followers.
For example, an influencer with 1,000 followers who predominantly promotes health and fitness products is likely to be a more effective partner for a gym than an influencer with 10,000 followers who promotes fashion.
Nano-influencers (under 10,000 following) and micro-influencers (10,000-100,000 following) are everyday customers that can drive 25-50% engagement per post. They have the most brand relevance and resonance among influencers. Their influence is driven by personal experience and network strength – making them an excellent choice for small businesses working on a limited budget.
4. Negotiate Payment
If you're working with a limited budget, you must be strategic about your influencer marketing strategies. Small businesses often think they need to spend big to see results. However, this isn't necessarily the case.
Many influencers are willing to work for less than their usual rate if they believe in the product or service and think it's a good fit for their audience. That is why finding someone who aligns with your brand values is crucial.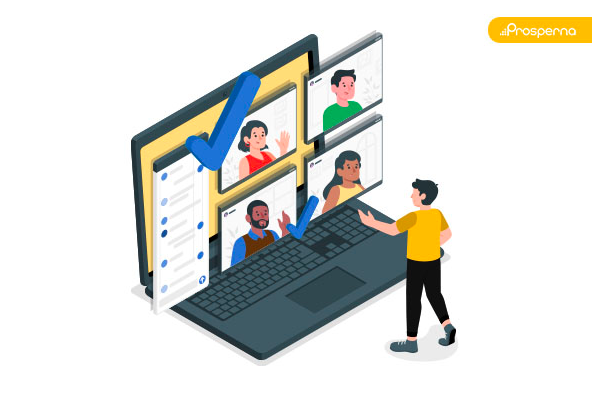 Consider smaller influencers who are willing to work with you for a lower fee, exchange deals (x-deals), discounts, giveaways, or even in exchange for exposure only. These nano-influencers and micro-influencers can be just as effective as more prominent names, and their rates will be more affordable.
Here are a few tips for negotiating payment with influencers:
Make sure to negotiate a rate that works for both of you.
Put everything in writing, so there's no confusion about expectations from each side.
Be clear about what you want from the partnership. Let the influencer know upfront if you're looking for a long-term relationship.
By taking the time to negotiate payment upfront, you can ensure that both you and the influencer are happy with the arrangement – and that your marketing budget goes further.
5. Get Creative With Content
Once you've found the right influencers to work with, let them know what you're looking for. Be specific about what kind of content you'd like them to create and how often you'd like them to post it, so you incorporate it into your content marketing strategy.
Be clear on what kind of message you want to send, and then work with the influencer to create content that will get your message across in an engaging way. This is what will get people to take notice of your brand and continue following you even after the campaign ends.
Here are some tips to help you collaborate effectively with your partner influencers:
Provide products or services to feature in their posts, and give them clear do's and don'ts guidelines to feature your business in a positive light.
Give the influencer creative freedom to produce content that will resonate with their followers and your target audience.
Focus on quality over quantity. You don't need to run a long, expensive campaign to see results from influencer marketing – sometimes, less is more.
With planning and creative thinking, you can ensure that your small business makes the most out of influencer marketing.
6. Use Social Media Effectively
Once you have chosen the right influencer to partner with, use social media to build your relationship with them and their followers further.
Don't just stop at cross-posting and sharing the content made by their partner influencers. Make the most of your influencer marketing by engaging with their content and commenting on their posts.
If you can establish a rapport with their large follower base, they will likely become customers themselves. So be sure to include this in your social media marketing strategy!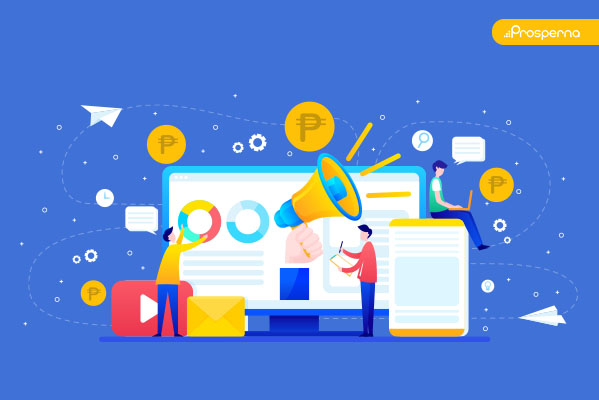 7. Measure Your Results
Finally, don't forget to measure your results to determine whether or not the partnership is working and whether or not it's worth continuing.
Did sales increase? Did web traffic spike? Did you see a bump in social media engagement?
The metrics you need to measure will depend on your set goals and objectives. Here's an example to give you an idea:
| | |
| --- | --- |
| GOAL | METRICS TO TRACK (KPI) |
| Brand Awareness | Impressions |
| Product Consideration | Engagement |
| Purchase Intent | Engagement |
| Sales | Clicks |
| Loyalty | Impressions |
At the end of the day, you want to ensure a return on investment. So, by setting clear goals and measuring the results, you can adjust your strategy accordingly and maximize the impact of your influencer marketing campaigns – even on a tight budget.
8. Aim for a Mutually Benefitting Partnership
Influencer marketing is one of the most effective ways to promote your small business. The key is finding an influencer willing to work with you on a mutually beneficial partnership.
While it is common practice to hire an influencer to feature your business, you will gain better results if you make it a win-win for you and your partner influencers. Work with them closely and form a genuine relationship by caring for their benefit and authenticity.
If you have a good relationship with them, you may be surprised at how invested they are to help promote your business. So help them benefit from your collaboration – you may just find yourself with a powerful marketing partner who can help take your business to the next level!
Further reading: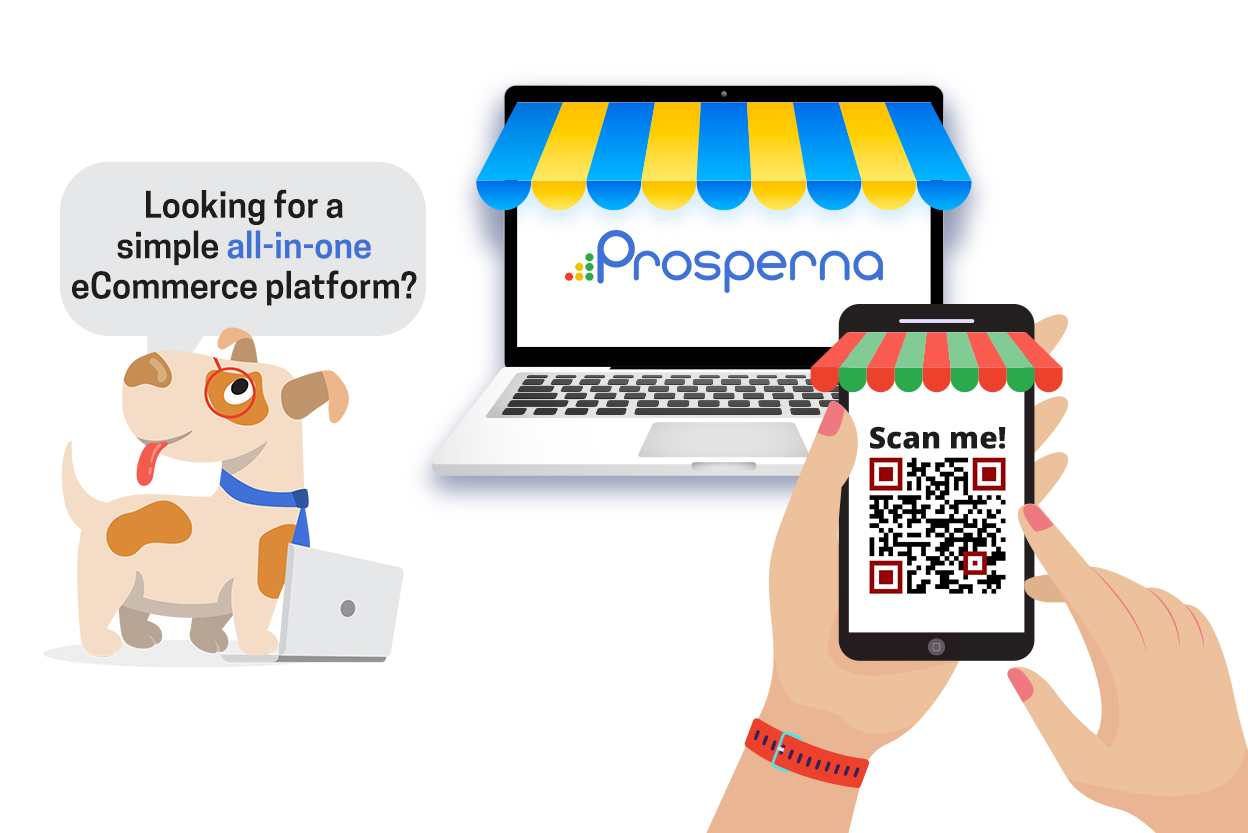 Take Your Online Business to the Next Level with Prosperna
Prosperna is a simple all-in-one eCommerce platform for small businesses on a tight budget. In fact, we are super passionate about helping Philippine MSMEs – we're giving you a free account forever!

Want to start selling online? Create your Prosperna Online Store now – it's free forever.