There are dozens of reasons why it's important for a small business to build a website. Read on to find the top 12 reasons why.
Key Takeaways
A website helps small businesses spread word about its products and services and makes it simpler for potential customers to find them.
Building a website these days is easier and cheaper than what most people think, thanks to eCommerce softwares like Prosperna, with its all-in-one and easy-to-use tools.
A website also diminishes the need for a small businesses to have larger staff, which lowers their expenses thus increasing sales and revenue.
1. Attract New Customers With Search
Bringing in new clients is your small business website's direct benefit.
A website makes it simpler for potential clients to find your small business organically through search engines like Google, in a process called search engine optimization (SEO).
SEO improves a website's technical setup, content relevancy, and link popularity so that its pages are easier to locate, more popular, and relevant to user search queries.
As a result, search engines rank them better.
Here are some ways you can attract customers to your website through SEO:
Do keyword research to help your site rank higher in search engines
Use the keywords related to your small business all over your website and create content like blog articles, how-to guides, case studies, etc.
Stay updated with the latest SEO techniques
Business Insider says that the majority of consumers use search engines to find products before making a purchase.
One strategy most local small business use to attract customers and increase their sales is the use of "Google My Business". It is a strong tool that gives you access to how your website is seen and functions within the Google search engine.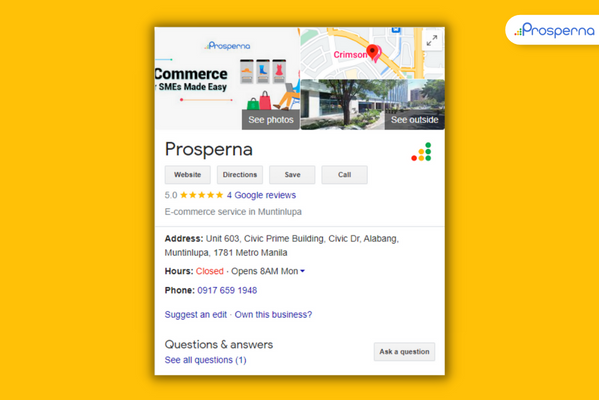 2. Easily Receive Feedback on Products or Services
Positive online reviews are one of the best strategies to win over potential clients' trust.
These testimonies, reviews, and product ratings have an impact on new visitors as they arrive.
The ideal location to display feedback on products or services from your small business is on your website. It's an effective way to establish trust and convince customers of the value of your products and services.
Here are some ways to receive feedback on your products or services right on your website:
Embed a customer survey on your website
Provide a reward in exchange for a review
Monitor web analytics to know which of your website pages are getting attention and which ones are not
3. Ecommerce Is Easier & More Convenient
Creating a website used to be expensive, time-consuming, and challenging. But nowadays, you don't really need to be a professional coder or web developer to build a website.
Thanks to several affordable eCommerce platforms that come with easy-to-use tools like Prosperna, creating a website and making the transition from a physical store to eCommerce has never been easier.
Prosperna's All-In-One eCommerce software comes with a drag-and-drop builder that makes it easier for small business owners to design their websites however they like and create beautiful product catalogs without any coding skills.
Plus, they can start selling in just 30 seconds after launching the site.
You can offer more convenient customer service because of our integrated payment and delivery services, which allow you to accept all payment types and book with a number of local delivery providers.
4. E-commerce Offers Better Marketing Opportunities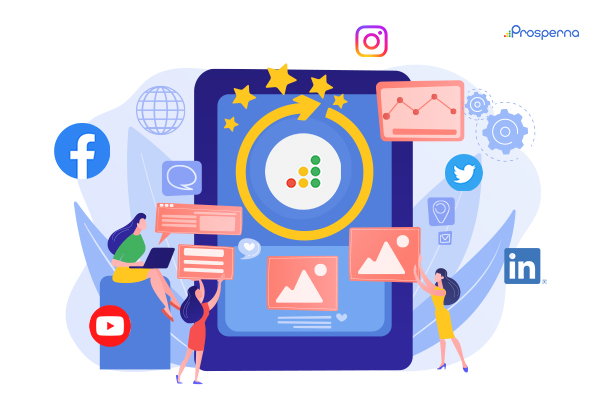 If you plan to invest any time or money—at all—on marketing initiatives for your small business, then why not spend it on a website?
All of your marketing and business communications are centered there. Potential customers can use it as a resource to learn more about your business—who you are, what you do, and why you do it.
You can quickly and efficiently communicate your small business's message with the use of a website. Just make sure all the essential information is visible, such as:
Menu or product list
Prices
Contact information (phone, email address, physical address)
Events
Prosperna offers better marketing opportunities for small businesses by automating their sales and marketing processes with its built-in marketing automation tools. This helps boost a business's productivity and efficiency.
You may communicate with your customers wherever they are through SMS, email, and various social media apps like Facebook, Instagram, Viber, Whatsapp, etc.
5. Fewer Overheads & Risk
Websites demand relatively little initial investment. Even the cost of working with the best eCommerce website builder is far less than starting a physical store.
Prosperna offers a free-forever account that's good for small businesses that have just started and have minimal products to sell.
And in the long run, as your business expands and you want to scale up to add inventory and accommodate more traffic, you can always upgrade your Prosperna Plan to better fit your business goals.
Additionally, websites are less expensive to maintain, and the money made from online sales often offsets the cost of building a website.
6. Improve the Image of Your Business
A website gives your small business a genuine, professional, and legitimate appearance. Without it, customers can't locate you, let alone develop trust in you.
A well-designed, professional website with engaging content will go a long way toward establishing your small business's credibility.
Here are some ways to make your website more credible:
Use original photos of your business, staff, products, and services in use.
Ensure that there are no grammatical or spelling issues in the website's content and that all of the information is correct and updated.
Get a custom domain name to show that you have passionately invested in the branding of your small business. Having your own domain name is free when you upgrade to Prosperna Plus Plan.
7. Increase Brand Awareness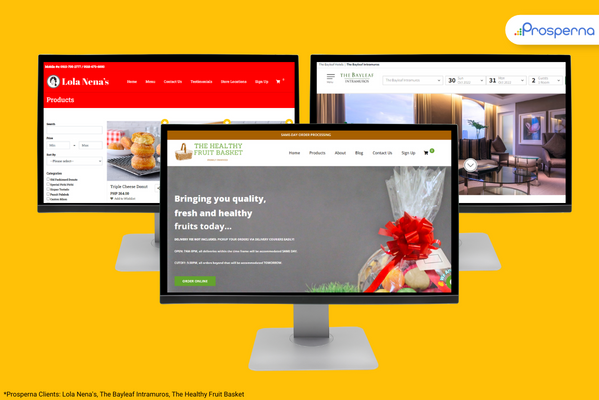 A website helps to increase brand awareness by making it easy for customers to find your business online.
It serves as your digital brochure, where you can showcase your products and services in a professional manner and share the most recent details about your small business.
In addition, a website can help to build trust with potential customers by providing an easy way for them to contact you and learn more about your small business.
Modify the design and feel of your website to make it more recognizable and more inclined to your branding.
Customers are more comfortable providing personal information and filling out payment information on a well-designed website.
8. Increase Hours of Operation to 24/7
Any time of day, websites are always open to accepting orders.
Customers may explore your product catalog, see if an item is back in stock, and complete many other tasks using an online store, even when your "doors" are locked and the "lights" are turned off at the end of the day.
Your website doesn't even need to be manned while users add items to their cart and check out. To complete the sale wherever you are, all you need is a dependable server and an easy-to-use interface.
9. Increase in Sales
Creating a website for your small business is one of the wisest decisions you will ever make as a business owner.
The Philippine eCommerce market sales is estimated to reach $24 billion by 2025. You'll be able to benefit from a market that is always expanding thanks to the growing number of online shoppers in the Philippines.
With a website, your sales will surely improve and increase because not only will your "doors" stay open 24/7, but you can also market your products and services all over the world without having to rely solely on foot traffic.
You can reach new audiences that you otherwise wouldn't be able to reach with just a physical store. You get to learn about a new market that really values what you have to give.
As a result, your small business can grow in terms of conversions and revenue.
10. Learn More About Your Audience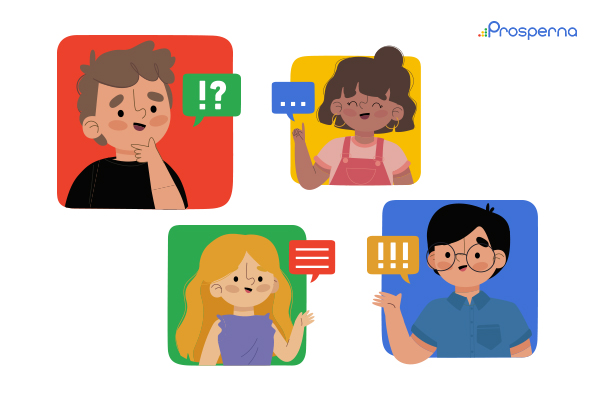 Since every move is recorded digitally, with a website, you have the opportunity to learn more about your audience.
You can subtly request comments or other important details, such as names, email addresses, birthdays, and contact numbers, from customers as they check out or come back to leave a review.
This provides information on how to enhance your small business as well as help with creating your buyer persona.
11. Reduce Payroll
If your small business has a website, you can optimize processes and transfer some of the duties that employees would traditionally complete to technological tools, which eliminates the need for a larger staff.
This enables you to have fewer employees on your payroll, which lowers your expenses and increases the percentage of income that is turned into profits.
12. Speedup Business Operations
An effective small business today is one that can combine offline and online purchasing experiences into a single, multi-channel experience.
The BOPIS (buy online, pick up in-store) and ROPIS (reserve online, pick up in-store) strategies are two popular examples.
The phrase explains itself. Customers can either make a purchase or a reservation on your website, and their order will be ready when they arrive at the store as they have already completed their transaction and payment online.
Aside from speeding up business operations, there are two other benefits to these strategies: shorter lines for service and less work for the staff.
Even local cafes and restaurants, like Marison's and Buku Buku Cafe, are enjoying the advantages of in-store pickup. Offering an online ordering system with delivery and pickup options helped boost their sales by preserving potential clients' most precious resource—time.
FAQs
Can I get a free business website?
Prosperna is an All-In-One eCommerce software that enables you to launch your online store and offers a free lifetime account. Yes, Prosperna is really free, but with some limitations. Prosperna had four plans: Free, Plus, Pro, and Premium. The free plan includes basic features and only allows uploads of up to 10 products.
Conclusions
Now that you've read and understood why your small business needs a website, it's high time you get started setting up your eCommerce website. It creates endless opportunities for growth and advancement, as well as a chance to establish a reputation for your small business.
Don't allow any fears or skepticism to keep you from expanding your small business. With the capabilities of eCommerce software like Prosperna, you don't have to worry about creating a website for your small business and leveling the playing field.
Prosperna, Your Partner to eCommerce Success
Prosperna is an all-in-one eCommerce platform for Philippine businesses. We are on a mission to empower 100,000 Philippine MSMEs with simple and affordable eCommerce solutions.
In fact, we are super passionate about helping Philippine MSMEs we're giving you a free account forever!
Want to build a website for your small business? Create your free-forever Prosperna account now.