These days, having a good mission statement that customers can really connect with makes or breaks a business.
So, how do you get started with your own?
Let's explore in this article what a mission statement is, how to write a great one, and look at some inspiring examples from top Philippine MSMEs.
Key Takeaways
A mission statement is an action-based statement of a business's goals and objectives.
The difference between a mission statement and a vision statement is in its timeline. A mission statement is intended for the present company goals while a vision statement looks at the future.
Writing a mission statement is as important as writing a business plan because it serves as a guideline by which the entire business organization operates.
What Is a Mission Statement?
A mission statement is a short summary of a company's purpose—identifying the scope of its process in terms of products, services, customers, markets, and geographic areas. It serves as a guideline by which a company operates.
In other words, it explains what your company does, how it does, and why it does it.
Having a mission statement is as important as having a business plan. It explains what your company is all about to your employees, customers, and community.
It should be realistic and achievable, as well as inspiring and motivating.
A mission statement could also have a wider scope, let's say, it could explain how your business will serve your local community or the entire world perhaps. Some companies even break this greater goal into a vision statement.
Mission Statement vs Vision Statement: What's the Difference?
A common mistake that a lot of small business owners do is to use these two statements interchangeably. Although they both reflect the goals of your business, they have different intentions.
Mission statements frequently refer to the company's function, target market, and significant offerings. It gives an overview of the present goals an organization is pursuing. This is why it is highly recommended to review and update mission statements especially when your business has reached its objectives and goals.
Vision statements, on the other hand, give an overview of a company's goals and future prospects. This is more conceptual since it gives a peek at what your business can develop into in the future and impress potential investors with the value that it will bring in the long run.
Let's take for example the mission and vision statement of Robinsons Land Corporation.
Mission: Robinsons Land Corporation is committed to developing vibrant, delightful, and lasting real estate developments that create a catalyst for new opportunities and a better life. Lead by motivated, innovative, and entrepreneurial-spirited individuals dedicated to serving our customers' ever-changing needs and aspirations, creating more significant ideas, and sharing dreams that give birth to new ones.
Vision: Robinsons Land Corporation will be the leading real estate company, creating value for shareholders, and making a positive difference to customers, employees, and business partners.
Notice how they use "will be" in their vision statement, which depicts something that's going to happen in the future.
A vision statement can include the same components as the mission statement, but it will describe them in the future tense.
What Are the Parts of a Mission Statement?
It is crucial to understand each part of a mission statement before you begin writing so that you don't waste time going around in circles.
Here are the three parts of a mission statement:
1. The Key Market
These are your target audience. The group of people to whom you are offering your product or service and who will find it beneficial. You must be able to successfully draw in and keep the attention of your key market in order to deem your mission statement effective.
2. Your Contribution
The next part of an effective and great mission statement describes your contribution. This is the exact product or service that your business is offering. This helps convey the spirit and essence of your business' legacy. What do you want to be known for?
3. Distinction
The last part of a great mission statement is the distinction. There are a lot of similar ideas out there, so you have to be able to determine in your mission statement what makes your business unique and why they should buy from you rather than others. What key competencies, strengths, and advantages set you apart from your competitors?
This is why it is also important to find a niche for your business before writing a mission statement. This way, your statement will be more focused on your target audience and clear with what you're offering, hence, making you stand out from the crowd.
How to Write a Great Mission Statement for Your Business?
Once you've found a niche and identified the important parts of a mission statement, you are now ready to write a great one.
When crafting a mission statement, it is important to involve all stakeholders in the process, from employees to customers to suppliers. This will help to ensure that the mission statement is truly representing the business as a whole.
A mission statement should be around 2-4 sentences and not exceed 100 words. Here are some tips to help you write a great mission statement for your business.
Define your business' purpose. Answer with perfect clarity the three W's behind your business. What is your business about? Who is your business for? Why did you choose this business idea? You could also insert how you plan to do it. Focus on how your product or service brings value to your key market.
Identify the company's core values. Don't make a mission statement just because it sounds fantastic or heroic. It should be able to reflect your own beliefs and principles. This is what helps drive your team to work better and to distinguish your business from other competitors.
State what the business does for its employees. Although most mission statements focus solely on attracting customers, it's a good practice to use the mission statement to establish what you want for your employees. For example, American Express' mission statement included its team in its mission: "We have a mission to be the world's most respected service brand. To do this, we have established a culture that supports our team members, so they can provide exceptional service to our customers." This provides an outlook on the qualities and culture of the company.
Summarize these statements into one. As I've mentioned above, a mission statement is a short summary of a business's goals and objectives. Combine the answers to the what, who, why, and even how of your company and, that's it, you've successfully conveyed your message.
Be clear, concise, and true. Now that you've summarized the three W's, be sure that your mission statement is clear and concise. Avoid any jargon and make it genuine and straight to the point.
5 Inspiring Mission Statements From Top Filipino MSMEs
Here are five mission statements from Filipino MSMEs to inspire you in writing your own.
1. Prosperna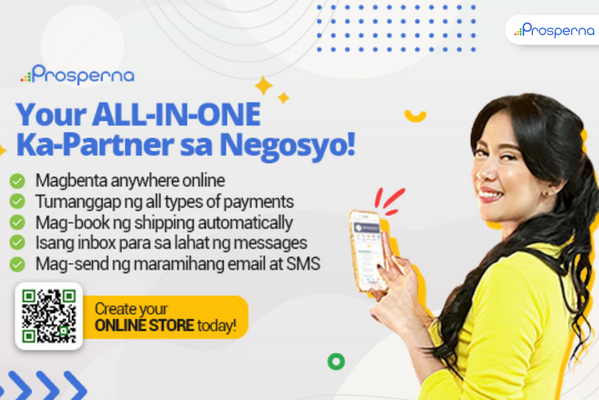 "To empower 100,000 Philippines MSMEs with simple and affordable eCommerce software made specifically for our country."
Prosperna's mission statement is as simple and powerful as its All-In-One eCommerce software, which helps small and medium-sized businesses in the Philippines (e.g. Lola Nena's, Don Benito's, Sochie Cucina Food, Inc., etc.) embrace digital transformation by launching their very own online store even without coding skills.
We laid out the three parts of a mission statement: our key market, which is the Philippine MSMEs; our contribution, which is eCommerce software; and our distinction, which is software specifically made for Filipinos.
2. Purplebug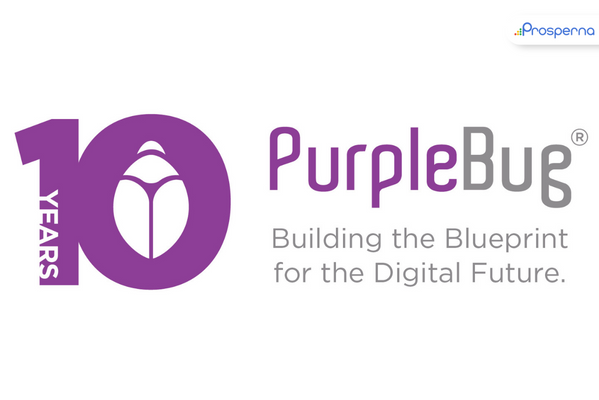 "PurpleBug provides a combined solution of strategy and technology in digital marketing and business development. We help businesses excel in the digital world, maximize their on ground and online presence, and grow their business strategically."
PurpleBug is a training arm of the Department of Trade and Industry in delivering business and digital marketing training around the country. Their mission statement provides an overview of what they do and what their customers can expect to get with their solutions.
3. Colourette Cosmetics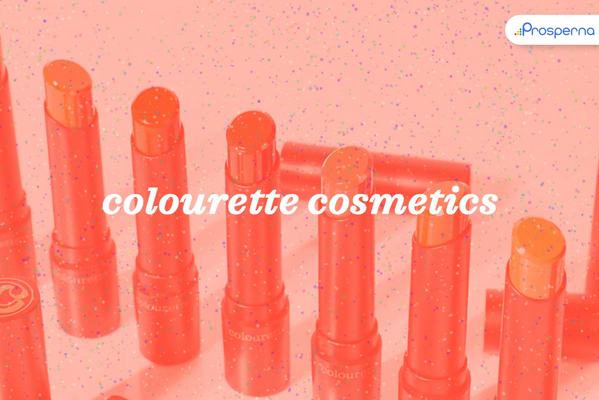 "To give Filipino beauty the spotlight it deserves."
Colourette Cosmetics is a Filipina beauty brand specializing in affordable multi-use makeup. Their mission statement is short, clear, and concise. It implies their brand's values as they create products that compliment the morena skin.
4. Simula PH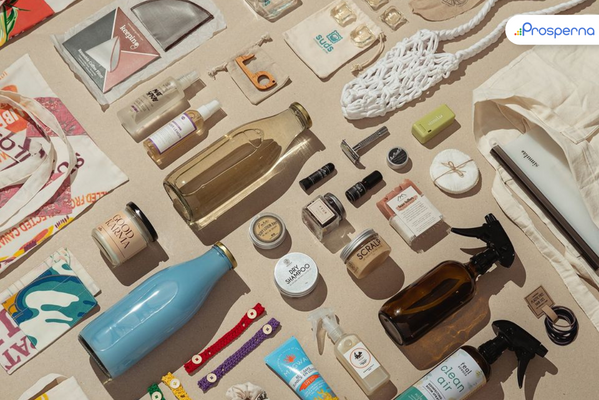 Another short yet inspiring mission statement. Simula is straightforward in its mission to make the first step to saving the planet by promoting earth-friendly products.
5. AB&D Philippines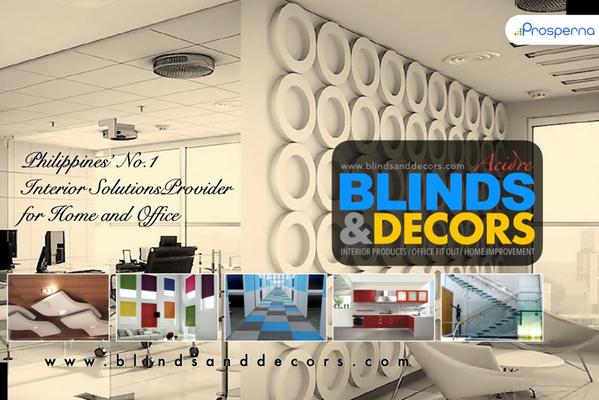 "Our mission is to fully satisfy our customers with the kind of service that is fast, focused and effective. Our dedicated team of highly trained staff offer personalized design solutions to cater for any business large or small clients looking for that personal touch. No matter where you are in the Philippines, our service team of experts will come to you with a huge range of samples and practical advice. Whether you want a simple estimate or a complete selection and design service, we'll visit you at a time that suits you."
AB&D is a family-owned business that offers home and office interior product solutions and innovations. Their mission statement clearly defines their business' goals—what they do and how they plan to do it. They also emphasized the scope of their business when they said "no matter where you are in the Philippines".
FAQ
Why is a mission statement important?
A mission statement is important because it provides an ideal vision for the company's future and directs its growth. It encourages employees to think about how their actions will impact future business success and positive company culture.
Final Thoughts
The mission statement reflects every aspect of your business. It serves as your advocacy and plays a significant role in gaining a loyal following. Consumers are more likely to buy a product or avail of a service from a business that they can connect with advocacy.
It is also essential to review your mission statement periodically. This is to make sure that it still reflects your business' goals as time goes by. Simply ask yourself if the statement still appropriately describes what you're doing.
Don't be afraid to do this because a change in mission statement could mean that you're business is growing—and that's a very good kind of change.
Further reading:
Prosperna, Your Partner to eCommerce Success
Prosperna is an all-in-one eCommerce platform for Philippine businesses. We are on a mission to empower 100,000 Philippine MSMEs with simple and affordable eCommerce software.
In fact, we are super passionate about helping Philippine MSMEs we're giving you a free account forever!
Want to show off your mission statement in the online world? Create your free-forever Prosperna account now.