A digital product or content is any type of information that is created, stored, and shared using digital technologies. It can be text, audio, video, images, graphics, animations, or any combination of these.
Digital content can be used for various purposes, such as entertainment, education, communication, marketing, or advocacy.
Digital content is an important part of the country's digital economy. According to the Philippine Statistics Authority, the Philippine digital economy in 2022 amounted to PHP 2.08 trillion, contributing 9.4 percent to the country's economy, or Gross Domestic Product (GDP). This amount represents an increase of 11.0 percent from PhP 1.87 trillion in 2021.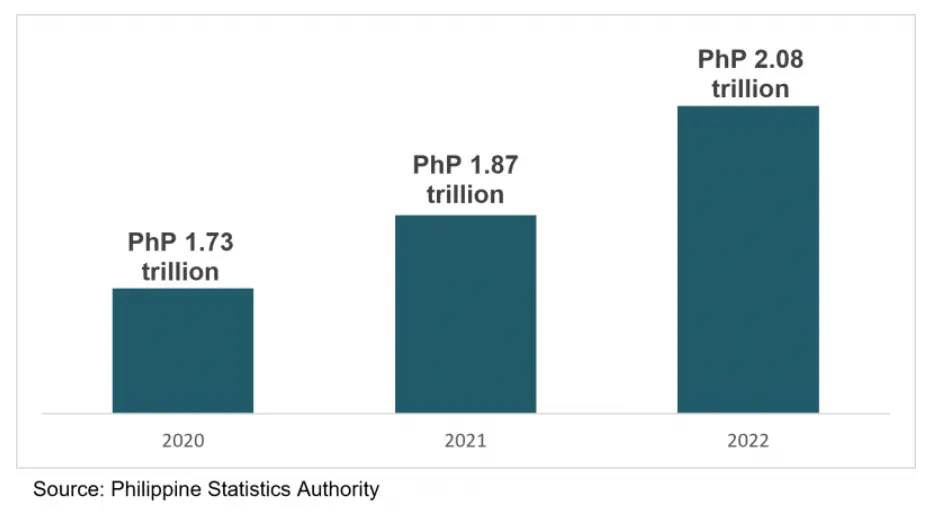 Source: Digital Economy Contributes 9.4 Percent to the Gross Domestic Product in 2022 | Philippine Statistics Authority (psa.gov.ph)
These statistics serve as a testament to the immense digital landscape in the Philippines, offering a multitude of opportunities for content creators to thrive and make their voices heard.
One community that is now taking advantage of this thriving landscape is that of digital content creators.
What Is a Digital Content Creator?
A digital content creator is someone who uses digital technologies to create original content and share it online. They can be bloggers, vloggers, podcasters, artists, musicians, educators, influencers, and more.
In the Philippines, digital content creation is a rising career that attracts many talented and creative people.
According to DataReportal, there were 73.91 million internet users in the Philippines in January 2021, and they spent over four hours using social media platforms daily. This means that there is a huge market and demand for digital content in the country.
However, becoming a successful digital content creator is not easy. It also requires skills, resources, strategies, and passion. This is why we are going to explore some of the Philippines' biggest digital creators and give tips to help you follow in their footsteps.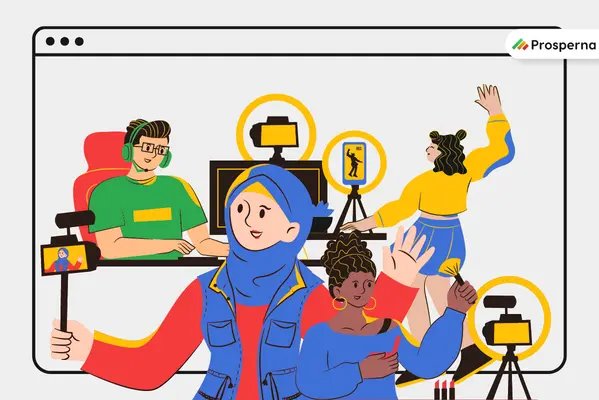 Who Are the 3 Top Digital Creators in the Philippines
Based on the number of followers and popularity, here are the three names that stand out among the rest:
Ivana Alawi (@ivanaalawi). Ivana Alawi is an actress and vlogger who has risen to fame through her YouTube channel, where she posts pranks, challenges, vlogs, and other entertaining videos. She has over 14.8 million subscribers on YouTube as of December 2021, making her the most followed Filipino content creator on the platform. She also has over 13.4 million followers on Instagram and over 9.9 million followers on TikTok. She is known for her beauty, humor, and generosity.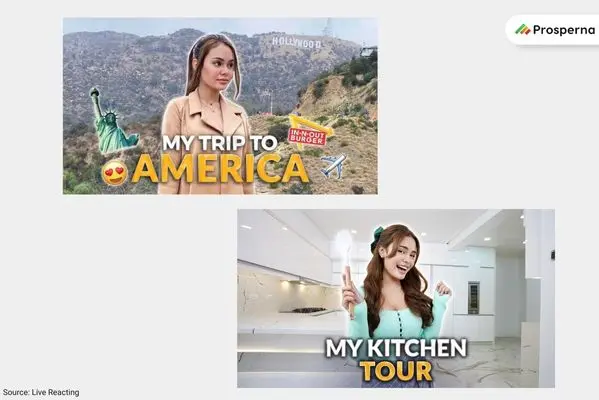 Niana Guerrero (@nianaguerrero). Niana Guerrero is a dancer and social media sensation who has gained global recognition for her dancing videos with her brother, Ranz Kyle. She has over 27.8 million followers on TikTok as of December 2021, making her the most followed Filipino content creator on the app. She also has over 14.1 million subscribers on YouTube and over 11.7 million followers on Instagram. She is known for her energy, talent, and cuteness.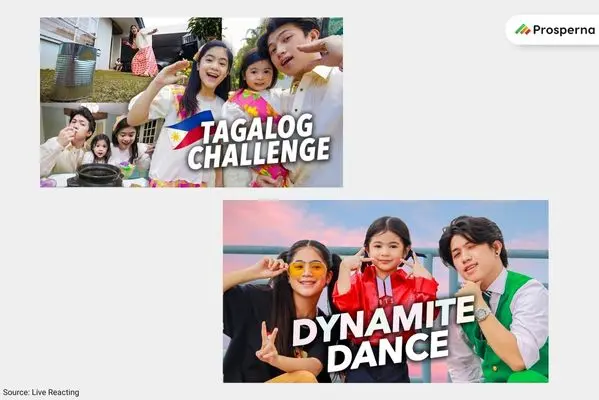 Yanyan de Jesus (@yanyandejesus1). Yanyan de Jesus is a comedian and dancer who has captivated millions of fans with his lip-sync and funny video clips on TikTok. He has over 18.1 million followers on TikTok as of December 2021, making him the second most followed Filipino content creator on the app. He also has over 2.6 million subscribers on YouTube and over 2.4 million followers on Instagram. He is known for his style, charisma, and creativity.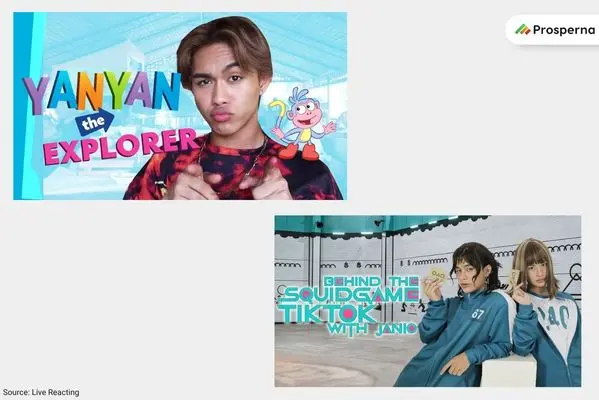 These are the top 3 biggest digital content creators in the Philippines who have inspired and entertained millions of people online.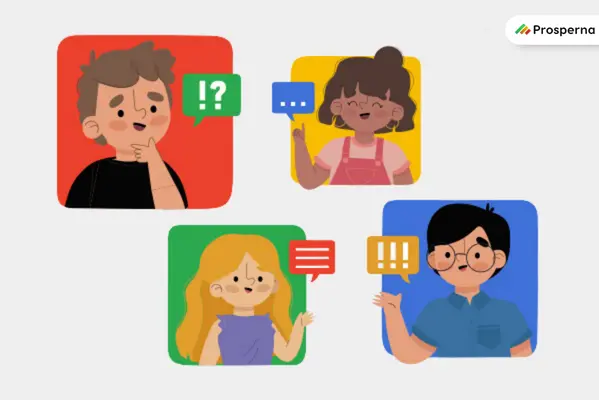 3 Things Every Aspiring Digital Creator Can Learn From These Top Digital Creators
Whether you're a budding YouTuber, a talented photographer, or an aspiring podcaster, there are key steps every digital creator must take to thrive in this competitive landscape.
Let's explore the top three things that can set you on the path to success, backed by real-life examples from the accomplished digital creators mentioned above.
1. Find Your Niche and Define Your Unique Voice
To stand out in the digital realm, it's essential to find your niche and establish a unique voice that resonates with your audience.
Take the example of Yanyan De Jesus, who became popular because of his versatility in his videos and infusing his videos with a distinct personality.
By honing in on his niche and cultivating an authentic voice, he attracted millions of followers who connected with his passion and expertise.
Explore different topics, experiment with various formats, and pay attention to audience feedback to discover your niche.
Once you find it, develop your voice by infusing your content with your personal flair, perspectives, and storytelling style.
2. Consistency is Key
Consistency is a crucial ingredient for success in the digital world. Building a loyal audience requires regular, quality content that keeps your viewers engaged and coming back for more.
Look at the example of Niana, a popular vlogger and dancer, who consistently delivered lifestyle and dance content to her audience.
Plan your content in advance, maintain a consistent posting frequency, and ensure each piece of content meets the quality standards that your audience expects from you.
Consistency builds trust and reliability, making you a reliable source of valuable content.
3. Engage and Collaborate with Your Audience
Successful digital creators understand the power of community and actively engage with their audience. They recognize that building relationships and fostering connections can lead to growth and new opportunities.
The example of Mimiyuh, a prominent YouTuber. Mimiyuh constantly interacts with his audience through comments and social media. This level of engagement has created a sense of community, making his viewers feel heard and valued.
Respond to comments, messages, and emails from your audience. Embrace social media marketing to engage with your followers, conduct Q&A sessions, and encourage dialogue.
Additionally, collaborate with fellow creators, brands, and influencers to expand your reach and tap into new audiences.
FAQs
What makes content creators successful?
The success of content creators stems from a combination of key factors. Firstly, successful content creators possess a deep understanding of their target audience and cater to their interests, needs, and preferences. Secondly, consistency plays a vital role in their success. They consistently produce high-quality content. Lastly, successful content creators embrace innovation and adapt to changing trends and platforms. They stay ahead of the curve, experimenting with new formats, technologies, and strategies to captivate their audience and maintain relevance in a dynamic digital landscape. Ultimately, it is the combination of audience focus, consistency, and adaptability that sets content creators on the path to success.
What are the most popular types of digital content?
Video content, particularly short-form videos and video snippets, has emerged as one of the most engaging and shareable formats. Additionally, blog posts and articles continue to be a prevalent form of content, offering in-depth information and valuable insights on various topics. Social media posts, including captivating images, catchy captions, and thought-provoking quotes, are widely consumed and shared across platforms like Facebook, Instagram, and Twitter. Lastly, Podcasts have witnessed a surge in popularity, allowing listeners to access audio content on the go.
Final Thoughts
To thrive as a digital creator, finding your niche, defining your unique voice, maintaining consistency, and engaging with your audience are the three essential ingredients for success. Embrace the examples set by accomplished creators and apply their strategies to your own journey.
Remember, success doesn't happen overnight, but with passion, dedication, and a commitment to continuous improvement, you can unlock your full potential as a digital creator and leave your mark on the digital landscape.
Prosperna, Your Partner to eCommerce Success
Prosperna is an all-in-one eCommerce platform for Philippine businesses and digital creators. We are on a mission to empower 1 million Filipinos with simple and affordable eCommerce solutions.
In fact, we are super passionate about helping Philippine businesses and digital creators we're giving you a free account forever!
Want to start selling online? Create your free-forever Prosperna account now.