For small and medium-sized business owners, attracting potential investors can be the key to taking your company to the next level. But impressing these investors is not always easy—you need to show them that you have a solid plan and are capable of growing your business.
Here are a few tips for putting your best foot forward and impressing potential investors.
Key Takeaways
Securing potential investors not only provides much-needed financial resources but also sends a message that your business is worth investing in.
One of the most important things you can do to impress potential investors is to have a well-crafted pitch that can prove your business plan is feasible.
Having a great website and solid online presence is a sure way to impress potential investors and secure the funding you need.
Who are Potential Investors?
Potential investors are someone who is likely to put their money into an investment. They can be your relatives and friends who may be willing to invest in your business venture—if they believe in your idea.
They can also be angel investors or venture capitalists. Or just wealthy individuals with a lot of money to spare.
You can also find potential investors through crowdfunding, which is when people make small investments in a business or project in exchange for rewards.
Finding a potential investor for your online business helps in securing the capital you need to launch and scale up quickly.
Benefits of Securing Investors
There are other benefits to securing investors beyond simply gaining funds. Here are some of them:
Overcome Financial Obstacles
Many startup companies face the same problem: they have a great product or service, but they lack the funds to bring it out to the market. This is where securing investors can be a major boon. Not only does it provide the much-needed financial resources, but it also sends a signal to others that the company is worth investing in.
This can help to impress potential customers and partners, as well as give the company a boost of confidence. Of course, there are no guarantees in the world of investing, but taking this step can help to overcome some of the biggest financial obstacles faced by startups.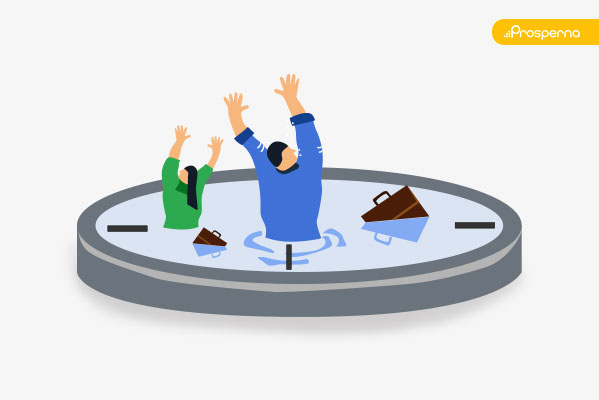 Reduced Pressure to Repay
Investors are typically more interested in the long-term success of your business than in getting a quick return on their investment. As a result, they are generally more flexible when it comes to repayment terms.
They also don't tie you up to rules and obligations that often come when applying for a business loan. This can give you the breathing room you need to get your business off the ground without worrying about being buried under a mountain of debt.
Valuable Expertise
Small businesses and startups, often don't have the same level of experience as larger businesses. By securing potential investors, businesses can gain access to valuable expertise that can help them navigate the often-complex business world.
These investors can provide you with important advice, tips on selling online, and guidance that can help you avoid common business pitfalls and mistakes. This increases your chances of success and ensures that your business is on the right track.
It's All About Who You Know
When it comes to securing investment, it's all about who you know. If you can impress the right people and get them on board with your project, you're much more likely to succeed.
This is why networking is so important for entrepreneurs. When you invest time in building your professional network, it can lead to better opportunities. According to AudienceProject, networking presents new opportunities for business owners 70% of the time.
It's not just about attending the right conferences or knowing the right people, but also about being proactive and building relationships. Potential investors are more likely to remember you if you take the time to build a relationship with them rather than just asking for money.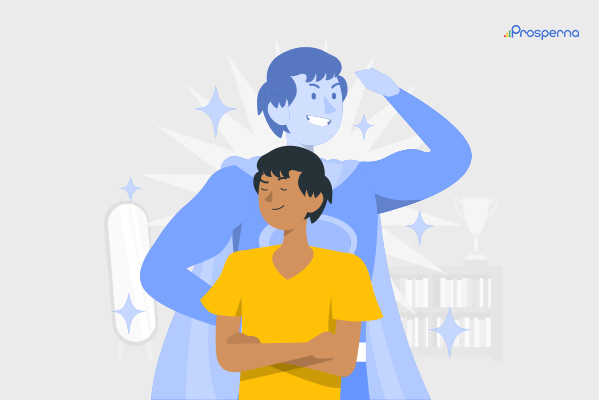 Motivation, Inspiration, Morale
Having a successful potential investor in your business can be an incredible inspiration and motivation. Seeing someone who has achieved success in their business venture can inspire you to strive for your own financial goals. It can help you develop the skills and confidence you need to succeed.
Improve Stakeholder Confidence
One of the most important benefits of securing potential investors is that it can help to improve stakeholder confidence. When a company is able to impress potential investors, it sends a strong signal that the business is on solid footing and has a bright future.
This, in turn, can lead to increased confidence from current shareholders, customers, and employees. This also helps position the company for future growth.
5 Actionable Tips on How to Impress Potential Investors
If you're looking to impress potential investors, here are a few things you can do to make a good and lasting impression:
1. Prove your Concept
One of the most important things you can do when trying to impress potential investors is to prove your business concept. This means demonstrating that there is a market for your product or service and that your business model is viable.
Pitch decks are an excellent method for proving your concept to potential investors. It typically includes the company's mission, product, market opportunity, competitive landscape, and financial projections.
It serves to get potential investors excited about the business by telling a compelling story, painting a realistic picture of the opportunity, and highlighting the team's ability to execute.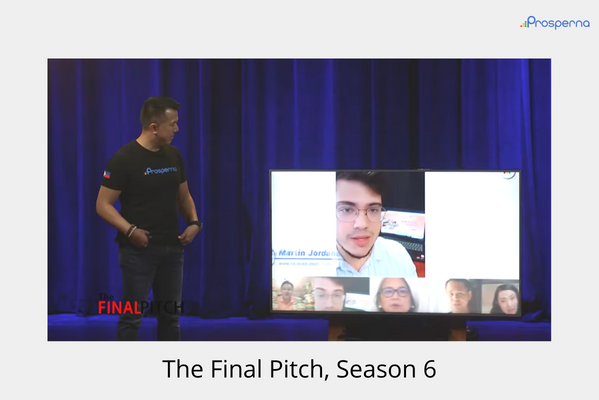 During the season finale of The Final Pitch, I started my pitch with Prosperna's mission to help and empower Philippine MSMEs with simple and affordable eCommerce software and concluded it with a video presentation of our client testimonials.
In order to have a well-crafted pitch, you'll need to conduct market research to show that there is demand for what you're selling. Also, have a detailed understanding of your competition and how you plan to differentiate yourself in the marketplace.
2. Write a Business Plan
While it is true that all investments involve some degree of risk, potential investors are more likely to invest in a business idea that has a solid plan in place.
They want to know that you have a clear and achievable business plan. They want to see that you have considered all potential risks and have a strategy on how to overcome them.
A comprehensive business plan is important because it gives potential investors confidence that you know what you're doing and that you are serious about making your business a success. It shows that you have put in the work to research your industry, your target market, and your competition.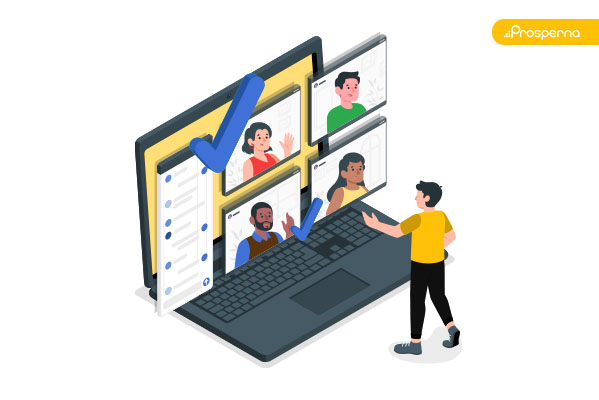 3. Know Their Plan
Different investors have different goals and interests. Some want to sit back and wait for the magic to happen while others become more hands-on with the business's daily operation.
If you want to impress these more "meticulous" investors, you have to know their plan.
This means not only being aware of their investment goals and strategies but also understanding their personal preferences and interests. Do research about their past investments or ask for their advice.
Potential investors want to feel that you respect their time by taking the time to know their plans and understand their needs.
It not only shows that you're willing to put in the work but also gives you the opportunity to build rapport and trust, which are essential ingredients in any successful business relationship.
4. Prepare Necessary Documents
Any business owner knows that one of the most important things to do when trying to secure funding is to put together a professional and complete package of documents. This will show potential investors that you are serious about your business and have a clear plan for how you plan to use their money.
The essential documents you will need to prepare include a business plan, financial projections, and pro forma cap tables.
Business plan – a document that outlines the goals and objectives of a business and the strategies to achieve them. You can also insert a list of references, such as customers or current investors.
Financial projections – these documents provide information on finances as well as future financial forecasts and include:

Sales and revenue sheets – show the income acquired by your company from selling your products or services. It should be reported on a monthly, quarterly and annual basis so it's easier for you to compare current and past figures.
Financial statements – a summary report of your company's financial position, results, and cash flows. These include:

balance sheets – which show what the company owns and owes
income statements – which show how much the company's sales and expenses are
cash flow statements – which show the company's in-and-out flow of cash.

Financial calculations – shows cost predictions for a particular project.

Pro forma cap tables – this document shows your business' capital structure and how equity is allocated before and after a potential investment.
If you have these materials ready before meeting with potential investors, it will help them take you and your business more seriously.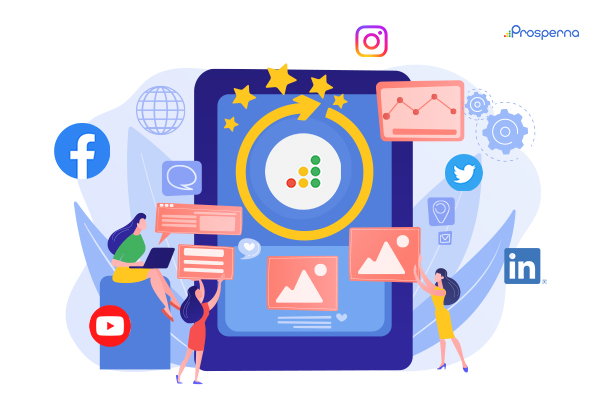 5. Establish a Solid Social Media and Internet Presence
As a small business owner, one of the most important things you can do is establish a strong online presence. Potential investors want to see that you're active and engaged in the digital space and that you have a clear vision for your business.
They also want to see that you're connecting with your target audience and building a community around your brand.
Here are a few ways to establish a solid social media and internet presence:
Build a professional website and make sure all of your content is up-to-date.
Create engaging social media posts to connect with potential investors.
Write blog posts or whitepapers to show off your expertise.
The good news is you don't have to be a web developer or a software engineer to do these. Just like Sochie Caindec, she was able to launch a website for Sochie Cucina Foods and grew her business through digital transformation with the help of Prosperna's All-In-One eCommerce software.
Without coding and technical skills, you can create and design your own website however you want and market and sell across different social media platforms within seconds.
Further reading:
FAQs
What do you say to a potential investor?
Get straight to the point. Most investors want to know about your business and why it's great. They also want to know how your business will help them.
Who could be potential investors?
There are 5 types of potential investors: angel investors, peer-to-peer lenders, personal investors, banks, and venture capitalists.
Final Thoughts
Never bring a knife to a gunfight. Make your business stand out to potential investors by having a well-thought-out plan. Show them you're worth their time and money and that you have what it takes to be successful. By following these tips, you'll be well on your way to impressing potential investors and securing the funding you need to grow your business.
Have you ever tried to get funding from potential investors? What other ways have you tried to impress them? Let us know in the comments below.
Prosperna, Your Partner to eCommerce Success
Prosperna is an all-in-one eCommerce platform for Philippine businesses. We are on a mission to empower 100,000 Philippine MSMEs with simple and affordable eCommerce software.
In fact, we are super passionate about helping Philippine MSMEs we're giving you a free account forever!
Want to impress investors and secure funding for your online business? Create your free-forever Prosperna account now.