Have you ever wondered how to get funding for your small business? Wonder no more. This article will teach you everything you need to know about applying for a small business loan in the Philippines.
Key Takeaways
The two most common types of small business loans are term loans and lines of credit.
When applying for a small business loan, you have to have a solid reason and take into consideration the amount that your business really needs.
Have thorough research on the best type of lender that meets your business loan needs.
Once you've chosen a type of lender, prepare true and correct documents such as financial statements, proof of billing, valid IDs, and many more.
Types Business Loans
1. Term loan – a type of loan that has a specified repayment schedule over a set period of time.
2. Line of credit – a type of loan that you can dip in and out of with flexible repayment amounts and interest charged only on the amount of money that's actually used.
What are term loans?
Term loans allow small business owners to meet their short-term or long-term business funding needs while leaving their own funds untouched. This is done by repaying the lender through regular installments.
Term loans are ideal for small business owners who want to renovate or construct an office space or warehouse, expand their business, or buy new equipment. It is also an ideal type of loan if you plan to franchise a certain business.
Term loans are given in full total amount at once and they could range from P100,000 to P20 million, depending on the lender.
What is a line of credit?
If you want quick access to money to, let's say, start an online store, purchase additional supplies, increase your working capital, or cover unexpected expenses of your small business, a line of credit type of loan is ideal for you.
A line of credit can be an invaluable tool for small business owners because it gives them more financial control. Interest rates only start accumulating when you actually purchase or use the credit line. And while interest rates are paid in monthly installments, you can repay the principal amount anytime or as often as you can just as long as it's within the loan term.
Small and medium-sized business owners can get the amount by encashing checks or thru ATM withdrawals, depending on the lender, and can range from P500,000 to P20 million.
Another good thing about this type of loan is that it's evergreen. This means you can have repeated access to the funds without applying over and over again.
Business Loan Requirements
These are the basic requirements when applying for a small business loan in the Philippines. Take your time preparing these documents and make sure you fill them out completely and that all information is true and correct.
Accomplished loan application form
Business plan or Company profile
Valid government-issued ID e.g. Passport, Driver's License, TIN ID, PRC ID, National ID, or UMID
BIR Certificate of Registration
DTI or SEC Certificate
Proof of billing address i.e Business Permit, Lease Contract, Utility bills
Photocopy of audited financial statements
While some other banks or lenders will require additional documents, the ones we enumerated above are the basic and common ones.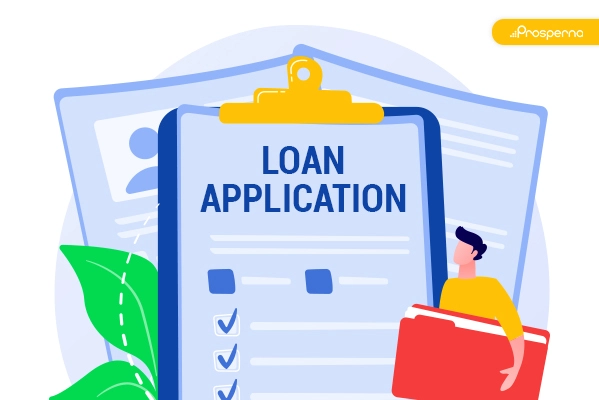 How to Apply for a Business Loan (Step-by-Step)
Identify your reason for needing a loan.
What is the loan you're applying for? Purchase of equipment or real estate? Increase working capital or business expansion? Whatever that is, have a solid reason. Don't apply for a business loan if it is used to purchase unnecessary assets or fund losses.
Decide how much money your business requires.
Have thorough research on the amount you really need. You don't want to ask for too much or the loan provider will doubt your credibility. Too little or you'll deal with problems like lack of money to fund your overall business operations.
Check if you're qualified for a business loan.
For sole proprietors:
Good credit standing
Small and medium-sized business owners with at least 2 years of profitable operation
Non-business owners with at least 2 years of steady income
Filipinos aged 21 but not older than 65 upon loan maturity
Partnerships/Corporations
Find the best type of lender for your business needs.
Search for a loan provider that can best match your business loan needs. Different banks and loan providers in the Philippines offer a variety of short and long-term loans for small and medium-sized businesses.
Submit the required documents.
Different banks and lenders have different requirements but the common ones will be valid IDs, signed loan application forms, bank statements, and the latest income tax return.
If you're a first-time entrepreneur, you'll need a resume, your latest pay slips, and a certificate of employment.
If you're a business owner, you'll need a business permit or DTI/SEC registration certificate, company profile or business plan, latest audited financial statements, a list of major suppliers and customers with details about dealings, and Articles of Partnership or Articles of Incorporation and Board resolution—if you're a corporation.
Types of Lenders
The common types of lenders are:
Traditional banks
Government Institutions
Online and alternative business lenders
Peer-to-peer lenders
Traditional banks
Banks usually have the best business loan interest rates. They offer a range of financial service packages and even combine a term loan and line of credit with deposit accounts and business insurance. Banks aren't as fast in giving out loans as some other lenders and sometimes may also require collateral like cars or real estate properties. It can also sometimes be hard for startups to apply for big loans but you'll likely get approved if you provide solid security, have a really credible business plan and have a proven business track record.
Government Institutions
The government started a lending initiative to help MSMEs recover from the economic crisis brought about by the pandemic. They often offer loan programs to Filipino-owned small businesses with at least one year of business activity. One good example for this is applying for the SSS Business Loan.
Online and alternative business lenders
This type of lender may be more approachable if you're a startup and have a less shining business track record. Their business model revolves around the idea of accepting online loan applications and approval happening within a day. Although this may seem like an attractive option, their rates aren't as competitive or reliable when compared to traditional banks.
Peer-to-peer lenders
P2P lenders work like marketplaces. They bring together people or businesses who want a loan and those who are willing to fund them. The peer-to-peer lending platform monitors the overall application process, repayments, and if possible security. It is more accessible than other traditional forms of loan and comes with lower interest rates.
Business Loan in the Philippines FAQs
Is it hard to get a small business loan?
It can be hard to get a small business loan without a good credit standing and solid cash flow from your business. These are among the common reasons why your small business loan application can be denied.
What is usually required for a business loan?
Annual revenue, business plan, credit scores, and collateral are the most important and common requirements for a business loan along with other supporting documents required by the specific bank or lender you're applying from.
Can I get a business loan without a job?
Yes, you can still get a business loan even without a job given that you have a good credit standing and some other source of income.
Final Thoughts
As a small business owner in the Philippines, it is important to take into consideration every step you make in applying for a business loan. By understanding the different types of lenders available and what is required for a loan application, you can put yourself in a better position to get the financing your small business needs.
Applying for a small business loan to fund and start your own business—specifically an online business—can seem daunting, but it doesn't have to be. Spare yourself the trouble of starting an online business by using an eCommerce platform, like Prosperna, which enables you to launch your online store, accept COD and online payments, and automatically book shipping. All that even if you don't have any coding skills.
Related articles:
Prosperna, Your Partner to eCommerce Success
Prosperna is an all-in-one eCommerce platform for Philippine businesses. We are on a mission to empower 100,000 Philippine MSMEs with simple and affordable eCommerce solutions.
In fact, we are super passionate about helping Philippine MSMEs we're giving you a free account forever!
Want to start selling online? Create your free-forever Prosperna account now.