Choosing an eCommerce business domain name can sound puzzling since there are plenty of things to think about. The domain name should be easy to remember and also be easy to spell.
Having a domain name for your eCommerce business does more than just make sales but establishes credibility and branding for your business. Coming up with the best domain name to allow your brand to become apparent and accessible is worth the effort.
That's why you should not just go on choosing any name. In this blog, I'll cover 7 important factors in selecting a domain name for your eCommerce website.
What About Domains?
I'm sure you're reading this article because you want to know how choosing a domain name for eCommerce business works.
But there may be some of you who are wondering what domains are and why you need one for your eCommerce business.
Let's use business metaphors to help you visualize the basic elements of an eCommerce website:
Hosting – In order for your website to exist, you need to occupy an allocated space on a server (a device or program that stores data to allow your website to operate). This can be used for free or purchased from an online service provider. Imagine hosting as a vacant plot of land in a neighborhood (server) where you can build a store (website) on.
Website – Inside your store, there are a lot of "features" like your product aisles, cashier, check-out counter, and storage room. Your eCommerce website is basically your store inside and out, in the form of digital pages, and depending on what you want to include there could be more or less of what we mentioned.
Domain Name – This is the easy-to-remember version of your IP address (a unique string of numbers in a network that directs to your website), that you type on the browser's address bar to open your website. It's divided into two main parts, the second-level domain (SLD) and the top-level domain (TLD, often referred to as domain extension). An example is prosperna.com where "Prosperna" is the SLD or the actual name, and ".com" is the TLD or extension.
7 Factors to Consider When Choosing a Domain Name
1. Generic VS. Local VS. New TLDs
As much as possible, we recommend that you acquire a ".com" (generic) or ".ph" (local) TLD, if you set up an eCommerce business in the Philippines and mainly operate here.
These are the most common, affordable, and popular domain extensions that websites use for locality.
".com" URLs are found to be more trustworthy by website visitors because statistics show that almost half of existing websites use this domain extension.
There is bias towards the ".com" TLD but this does not have any impact on your SEO ranking; only your SLD or actual domain name can be measured in searches.
However, there are new TLDs that are registered in the Domain Name System (DNS) that businesses can use for their eCommerce websites.
New TLDs you can try for example are:
2. The Rule Of Thumb
After you've decided on your TLD, work on coming up with your actual domain name.
Apply the K.I.S.S. (keep it short and simple) concept to your domain name.Make it easy to type, spell, and pronounce.
There are two things that you should include—branding and discoverability.
Branding is about identifying your business (in this case, your online store) with your company,
whereas, discoverability focuses on SEO and how fast it is for people to find your eCommerce website, whether it's through search engines or platforms like social media and marketplaces.
K.I.S.S. Domain Name Recommendations:
Limit your domain name to less than 20 ALPHABET characters, including TLD.
For one-word domain names, don't go over.
For more than two words above, not more than four syllables.
From the way the name is pronounced or read aloud, it should be easy to spell out.
Later, we'll share with you the common mistakes you should avoid.
3. Make It A Keyword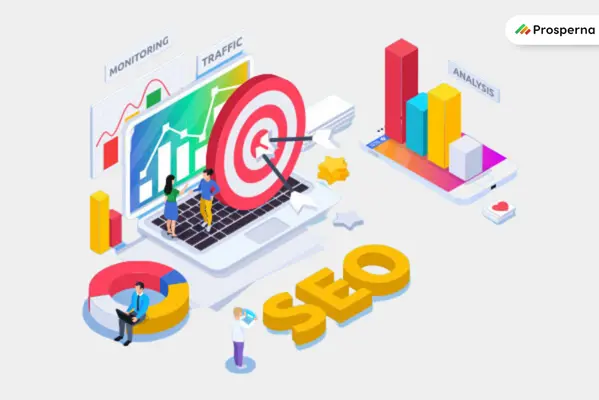 Following the rule of thumb, the next step is to list your ideas.
As we've mentioned, your second-level domain (SLD) accounts for what actually appears in search engine results. So coming up with a domain name is the same as coming up with an SEO keyword.
You're an online store, so your name should be eCommerce-related.
When brainstorming for a name, think about:
Being memorable, like your business slogan
How it will be associated with the name of your company, field, and expertise
If it's related to your popular or specialized products and services
It can also be a keyword blend, so you can come up with something unique.
4. Put Your Customers In The Spotlight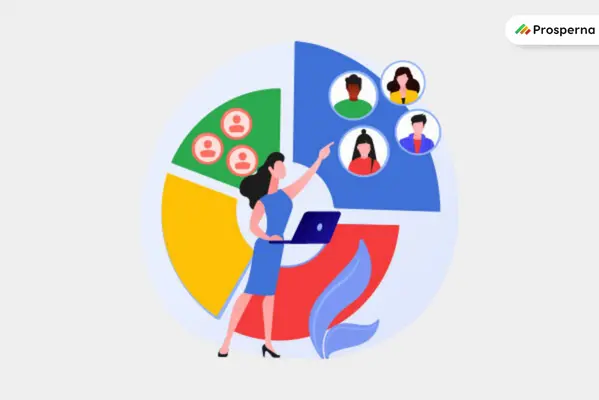 The global market today focuses on a customer-first mindset. Studying your target audience requires a lot of research.
There are four types of marketing segmentation to help you find a niche and focus on it:
Demographics – age, gender, income, education, ethnicity, family situation
Psychographics – personality, value, attitudes, interests, lifestyle, motivations
Geographics – location, city, country, climate, urbanity, rurality
Behavioral – habits in purchasing, spending, user status, brand interactions
When focusing your domain name on your customers, you should consider:
the marketing segmentation they belong to
language by region for exclusivity or universal for global reach
the psychological impact behind the name for customers:

Is it positive?
Is it powerful?
Is it relevant?
5. Is It Available?
To maximize your SEO rankings, claim a domain name that matches your social media handles, marketplace usernames, and, of course, your business brand.
Especially for companies with registered (or plans for) trademarks and copyrights, this is a decision to make as early as now.
Pay attention to creating a USP to differentiate you from the competition through the "four P's" of marketing:
Product Characteristics
Price Structure
Placement Strategy (location and distribution)
Promotional Strategy
Check the status of your ideal domain name and handles, as well as the techniques you can use to gain traction and encourage positive audience perception.
You can use these free online services:
6. The Last Straw
You've done everything we told you to, and it seems that you couldn't get the domain name you wanted.
Are you willing to wait for it?
You can monitor that domain with services like DomainTools—to see when it expires, when it'll be up for sale again if the holder decides to renew, and if there are any violations with copyrights and trademarks.
When focusing your domain name on your customers, you should consider:
Adding a verb before your desired domain name i.e., tryNAME, getNAME, goNAME, buyNAME, shopNAME
Put the abbreviation of your country, city, or location after the name i.e., NAMEmnl, NAMElzn, NAMEph
And as the last resort (the very last), put a hyphen in between your name and/or add-on words.
You can also look for inspiration and create something original and brand new from scratch. Try these FREE name generators to help you brainstorm:
7. Security Is A Must
The biggest consideration in choosing a domain name is security. 8 out of 10 customers are more likely to abandon their cart if they shop from an unsecured website.
They can check your website's security through certifications like SSL (Secure Socket Layer) from the address bar where your domain is typed in.
SSL is used to certify whether websites come from verified servers (or hosts) and to ensure the privacy of sensitive information like passwords and credit card numbers.
On the other hand, domain security can also refer to the protection of the copyrights and trademarks of a business as well as your privacy as a domain holder.
People may look up domain names on databases like ICANN Lookup to reveal the contact information of domain holders.
Not only do you compromise your safety as a business owner because your physical location becomes exposed, but you also become susceptible to unwanted spam through your email and phone number.
And nobody wants that.
So when you purchase a domain name from a domain registration provider or online store builder, be sure to also acquire domain privacy protection and SSL services.
What to Avoid
If you think the brainstorming list was a lot to process, always go back to your customers and put yourself in their shoes.
Providing a positive website user experience can start with them identifying what your domain name is.
So if you make any of these mistakes, you will put customers and eventually your business in jeopardy.
Here are the struggles you should steer clear of when choosing a domain name:
Domains are too long to type
Easy to forget because of complicated pronunciations
Difficult to spell or words with common homonyms
Using numerals (unless part of branding) and special characters (you can't put these anyway)
Common or generic names with zero impact
Unoriginal names that sound like spoofs of established brands
Combined words that sound wrong or weird when read aloud
Using real names that are not part of business branding
Acquiring Your Chosen Domain Name
Now that you've come up with your ideal name, it just so happens that it's available, congratulations! It's time for you to have it officially registered.
Here are the steps you should follow:
Choose an ICANN-accredited domain registrar, like:
BigRock Solutions Ltd
GoDaddy.com, LLC
NameCheap, Inc.
Dynadot, LLC
Google LLC
Read your registration agreement thoroughly.
Provide exact contact details such as your name, present address, active email address, and mobile number.
Make the payments.
Renew early or on time to keep your domain from expiring.
I've said it before, and I'll say it again: If your business lacks an online presence, it doesn't exist.
You have the power to choose a domain name for yourself, but it's always better to ask for help from experts. At Prosperna, you get a free domain name when you upgrade your FREE plan.
Conclusion
An accessible business domain name for eCommerce builds trust between you and your customers; all they have to do is type your optimized website URL in the address bar or the search engine. Your branding becomes much more credible because website visitors can view your complete contact information, online reviews, and product catalog, as well as your business portfolio.
Prosperna, Your Partner to eCommerce Success
Prosperna is an all-in-one eCommerce platform for Philippine businesses and digital creators. We are on a mission to empower 1 million Filipinos with simple and affordable eCommerce solutions.
In fact, we are super passionate about helping Philippine businesses and digital creators we're giving you a free account forever!
Want to start selling online? Create your free-forever Prosperna account now.