Choosing the right online store builder in the Philippines is critical to the success of your online business. As a business owner, you want to automate your business as much as possible.
But with so many eCommerce websites today, one tiny issue could send a potential buyer to your competition.
If you're planning to start an online store, you'll need a good platform to build it on.
This article will briefly discuss the pros and cons of the best online store builder available in the Philippines to help you choose the right platform for your business needs.
Let's begin!
How to Choose the Right Online Store Builder
Choosing the right online store builder requires preparing a checklist of the best eCommerce website builders. The ideal eCommerce platform for one business might not be the ideal platform for your business.
First things first, you need to get clear on the following:
What are your goals for having an online store? Do you want to sell physical goods, digital products, or both?
There are actually a lot of small business ideas out there that you can start with little capital. If you're not sure what or how, take some time to browse through different online stores to get an idea of what's trending.
Once you know what you want to sell, you can start looking at different eCommerce website builders and comparing their features.
Some things you will want to look for include:
Ease of Use: Can you easily add products and manage your inventory with the builder's interface? Can you build your whole store? Website building can be costly, not just in money but also in time spent learning, managing, and maintaining it.
Price: Can you pay the initial and monthly recurring fees until you get decent sales from your online store? Aside from platform-related expenses, you also need to consider custom domain, web hosting, SSL certificate, web design, web maintenance, etc.
Payment Options: Does the online store builder support online payments in the Philippines and other payment methods you want to use? How much is the transaction fee if you use third-party payment solutions?
Shipping Options: Does the online store builder offer integrated shipping options in the Philippines, or will you need to set up shipping separately? Does it support local shipping companies?
Marketing Tools: Does the online store builder offer any tools, such as email marketing and SEO tool, to help you market your store and products? Can you easily connect the website builder tool to Google Analytics?
Customer Support: What kind of customer support does the online store builder offer? Is there a dedicated support team in the Philippines available to help you with any problems?
Comparing these different features will help you narrow down your choices and find the right online store builder for your Philippine MSME needs.
Online Store Builders in the Philippines
It is no secret that eCommerce levels the playing field for all businesses.
Micro, small, and medium-sized enterprises (MSMEs) could greatly benefit from starting an online business or bringing their already existing brick-and-mortar stores online.
This will allow you to reach a wider audience, minimize costs, and increase potential income.
But not all eCommerce platforms are created equal.
Each has its pros and cons.
So let's take a look at the different online store builders available in the Philippines.
1. WordPress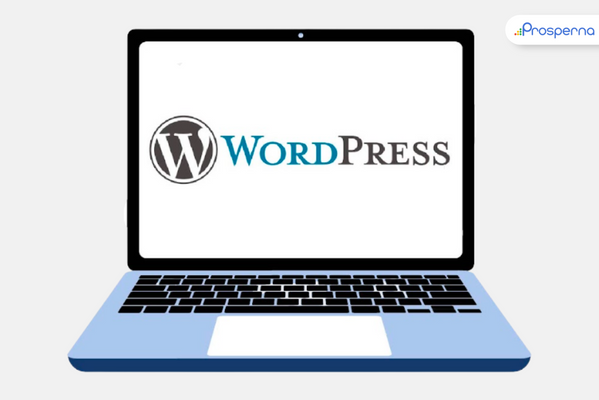 WordPress is a versatile and powerful content management system that helps you create beautiful websites. It is user-friendly and has a wide range of features that allow you to make any kind of website—from simple blogs to complex eCommerce stores.
Pros
WordPress is an open-source software, which means it is free to use and customize. You can extend its functionality by installing plugins or themes. Millions of people worldwide use WordPress, and it powers some of the most popular websites on the internet.
WordPress is easy to use and very user-friendly. All you need is a good WordPress theme and some basic knowledge of how WordPress works.
One of the things that makes WordPress so popular is its massive ecosystem of plugins and themes. You can choose from thousands of high-quality pre-made WordPress themes for your website's design. With its drag-and-drop editor, you can easily customize your website.
Cons
There is a slight learning curve when you first start using WordPress, and it can be frustrating in the beginning. Even when you use page builders, you still need to do some technical stuff to fix things like page speed.
Additionally, you will need to keep up with the plugin updates. If you don't keep your website up-to-date, you could be leaving yourself open to security risks.
2. Shopify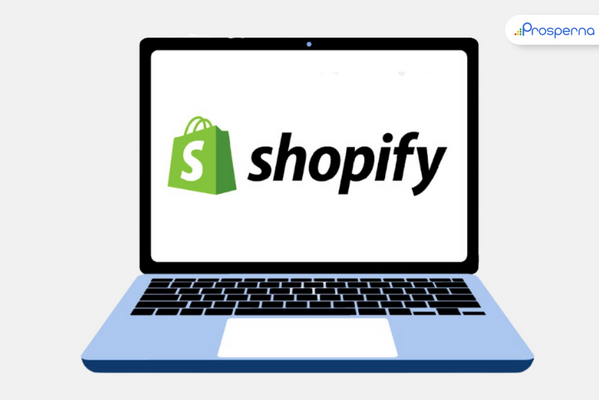 Founded in 2004, Shopify is a Canadian eCommerce company headquartered in Ottawa, Ontario. Shopify has three main pricing plans, Basic Shopify, Shopify, and Advanced Shopify, starting at USD $17 (Php 930) per month.
Pros
Shopify is an all-in-one, fully-hosted eCommerce software, offering software management, installation updates, and automatic backups.
Shopify is a popular online store builder in the Philippines, as it doesn't require any technical knowledge to set up and use. It is easy to use, has a wide range of features, and is scalable, so it can grow with your online business.
There are no setup fees or monthly contracts—you only pay for what you use.
Cons
Shopify charges an additional 2% transaction fee for using third-party payment gateways, which is relatively high. (Its integrated payment gateway, Shopify Payments, is currently not yet available in the Philippines.)
Shopify uses a proprietary platform, making it quite challenging to move your website away from Shopify if you ever want to do so.
Shopify's customer support is good, but it can take a while to get a response from them due to the large number of customers it caters to.
3. WooCommerce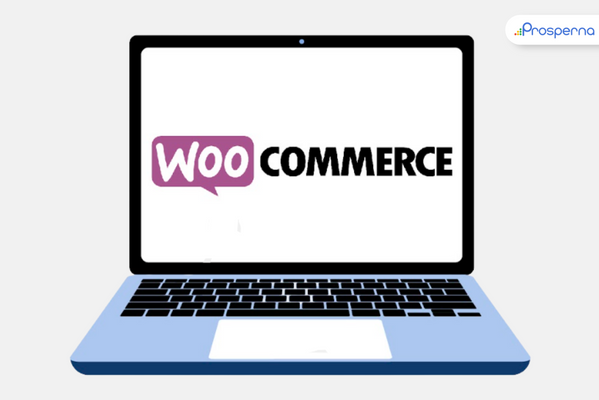 This online store builder in the Philippines can create a custom eCommerce store perfect for your business's needs. WooCommerce is free to use and easy to set up.
Pros
You can integrate with over 83 other payment options, including PayMaya, PayMongo, and PayPal. Unlike Shopify, WooCommerce doesn't charge extra transaction fees if you use other payment gateways.
WooCommerce is also great for SEO and has built-in features to help your eCommerce site rank higher in search engine results.
Cons
There is a bit of a learning curve when getting started with WooCommerce. It requires you to understand how to set up products, shipping, and taxes.
WooCommerce can be more expensive than some other eCommerce platforms. To have competitive eCommerce functionalities, you will need to purchase a large number of plugins.
You are responsible for website maintenance tasks like updates, backups, and security.
4. Wix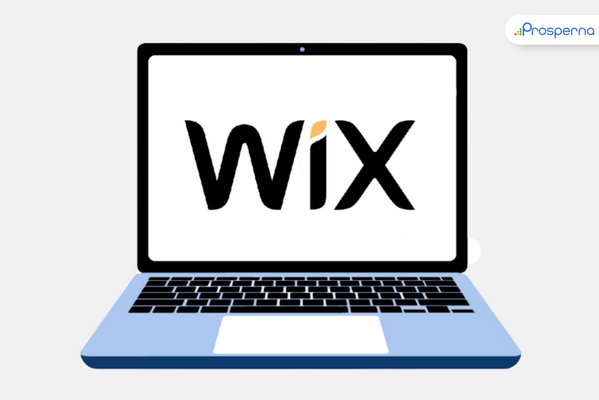 Wix is an online store builder that has been around for more than a decade. They offer a simple yet powerful platform that enables anyone to create a stunning website in minutes without coding or hiring a web designer.
Pros
With Wix, you get access to hundreds of professionally designed website templates. Customizing your chosen website template is easy with their easy-to-use drag-and-drop editor.
Or you can use their artificial design intelligence (Wix ADI) to automatically create a beautifully-designed website.
Wix has free and paid apps that you can install on your website. This gives you the ability to get additional features and functionality that typically require coding or hiring a developer.
You can add and showcase unlimited products on your online store and have an abandoned cart recovery feature when you subscribe to any of their business plans.
Cons
Wix is suitable for simple website functionality but not for an eCommerce website intending to grow and scale. What's more, if you stick to their free plan, your Wix website will display Wix ads.
It can be challenging to move your website from Wix because it doesn't allow users to access and change the codes on your website.
5. BigCommerce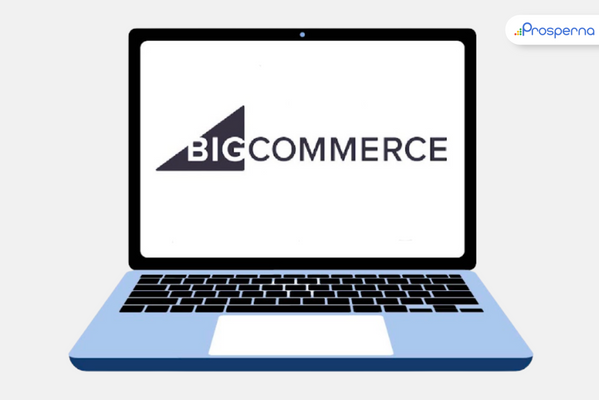 BigCommerce is a fully hosted eCommerce solution, so you don't have to worry about website speed, security, or updates. They handle the server and technical side for you, so you can focus on growing your business.
Pros
BigCommerce has native integration with WordPress, making it easy to manage your online store while taking advantage of the best features of both platforms.
Their all-in-one platform makes it easy to build a scalable eCommerce store. BigCommerce is ideal for a business VIP with a higher budget looking to build an enterprise.
BigCommerce allows omnichannel retail integration with other social media channels and selling platforms.
Cons
Setup is not as quick and easy as on the other platforms described in this article. And customization is not as easy as with other drag-and-drop page builders, and it could get quite expensive.
BigCommerce is best for growing and large enterprises. If you're just starting or looking for simple functionalities, consider checking other online store builders in the Philippines…
…such as the next website builder on our list!
6. Prosperna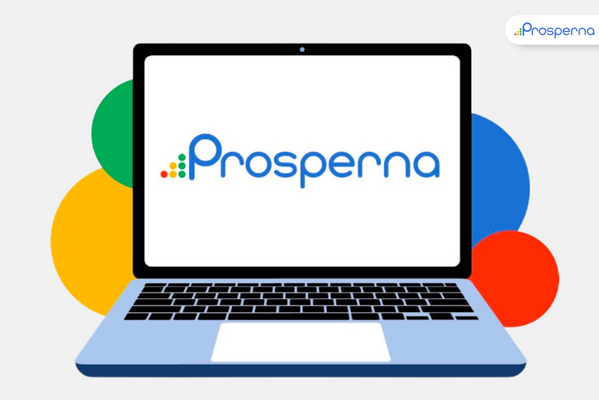 Prosperna Online Store Builder is an all-in-one eCommerce solution that is specifically designed for Philippine MSMEs. It is easy to use, even for those without technical or coding skills.
Pros
With our easy-to-use interface, you can build your own eCommerce website, even without coding knowledge. If you need assistance, support is based in the Philippines and readily available during office hours.
Offer nationwide shipping and choose same-day or standard delivery with our pre-integrated shipping option.
Keep your eCommerce transactions safe and secure with our pre-integrated local payment solution. You can accept credit cards, bank transfers, e-wallets, over-the-counter payments, and cash on delivery (COD).
We have a built-in blogging platform, so there's no need to subscribe to another platform if you want to use blogging as a source of traffic for your store.
Also, our built-in marketing tools allow you to create discount coupons and special promotions within your store.
Cons
As a growing startup, we are still expanding our resources and hiring additional Prospernauts so we can continue delivering the best quality products and the best customer experience possible.
While our themes and eCommerce features are not as extensive as the other more established enterprises on this list, our rockstar engineers are developing more features and functionalities to better serve the needs of our clients.
So, What is the Best eCommerce Website Builder?
Now that you know about some of the best online store builders available in the Philippines, you're one step closer to building your online store!
When choosing the best website builder for your business, you need to be clear on what you're looking for. Even the best tools in the world will fall short if the tool you are using is not a good fit for your business needs.
Instead of looking for the best, find the right platform for you to build a successful online store and grow your business with the right tools and support.
Remember that a good online store builder in the Philippines provides simple yet powerful eCommerce tools (not to mention affordable) to help manage and grow your business.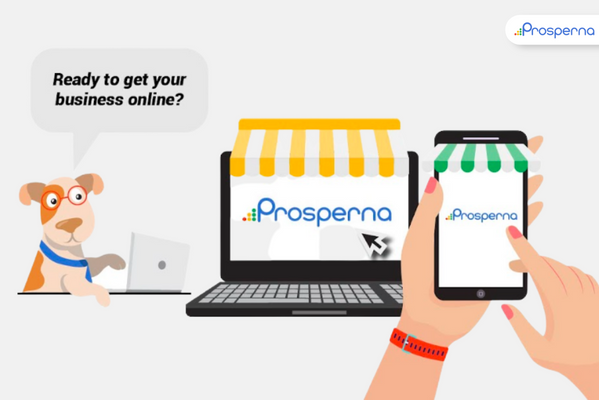 Finally, An Online Store Builder for Philippine MSMEs!
If you're looking for an online store builder that understands your needs as a business here in the Philippines, you should definitely check out Prosperna Online Store Builder.
Prosperna Online Store Builder was created to meet the needs and budgets of Philippine MSMEs.
Set up your online store for as low as USD 9 (Php 495).
Accept multiple online and offline payment options.
Offer nationwide delivery through local shipping providers.
Connect to multiple social channels and online marketplaces.
Enjoy top-notch local support service.
Our all-in-one eCommerce solution can help you set up an online store and a social commerce platform at the same time.
Prosperna, Your Partner to eCommerce Success
Prosperna is an all-in-one eCommerce platform for Philippine businesses. We are on a mission to empower 100,000 Philippine MSMEs with simple and affordable eCommerce solutions.
In fact, we are super passionate about helping Philippine MSMEs we're giving you a free account forever!
Want a Filipino-owned online store builder in the Philippines? Create your free-forever Prosperna account now.