It's only a matter of time before you realize that you NEED a chatbot for your business.
Supporting customers have drastically changed due to the effects of the COVID-19 pandemic on health and safety.
In the case of Zoom and Salesforce, remote collaboration tools, and other AI technologies like chatbots have increased in revenue by over 300% since the lockdown began.
Even before the "New Normal," chatbots have been the largest AI use case because of the rise of eCommerce and business technology.
So, why are businesses adopting chatbots and why should you as well?
Here are 5 reasons that show the BIGGEST BENEFITS of chatbots to your business and customers: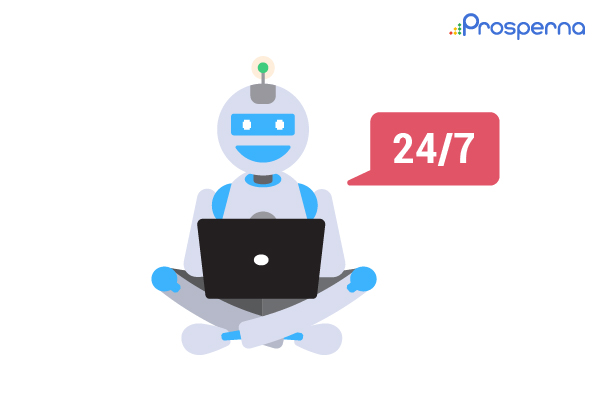 1. 24/7 OPERATIONAL CUSTOMER SUPPORT
While human representatives are still relevant, their availability is often limited to working hours. Using chatbots to offer customer support makes you accessible 24/7.
Especially during the COVID-19 pandemic, most businesses implemented a skeletal workforce to ensure their employees' health and safety, only a small number of people are in the office.
That means they can only handle so many support requests in a day.
After work hours, your team could be offline and sound asleep, but your chatbot will continuously do their work for you 100% of the time.
This feature is designed to provide instant answers to common inquiries, making communication easy.
Most chatbots are powered by AI, so they are less prone to human error and remain consistent in their response to inquiries.
Unlike human representatives, a chatbot doesn't feel tired or impatient; they will always give expert answers in detail at any given day and time.
So customers are less likely to complain about slow customer representatives or other kinds of miscommunication.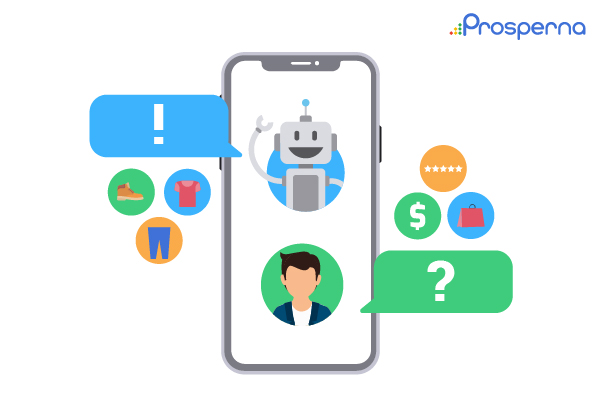 2. AUTOMATE TRANSACTIONS & BUSINESS PROCESSES
47% of customers opt to make purchases from a chatbot, so apart from offering customer support they also help with sales conversions.
But that's not all it can do!
They can also automate common tasks such as booking meetings and providing advanced search functionality to answer inquiries.
In a few clicks, the customer can find out which payment methods you accept or how long it takes before something is delivered to their doorstep.
Since chatbots are equipped with these processing features, customers don't have to wait for a long time to be assisted, which can be a factor to reduce the rate of purchase abandonment.
No need for them to "hold the line."
Enabling self-service empowers the customer to take control and leads to customer satisfaction.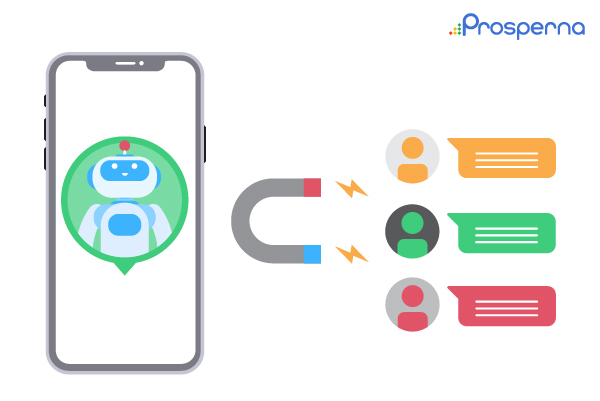 3. GENERATING QUALIFIED LEADS
Chatbots can help you nurture leads across different platforms with personalized messaging.
So, having a chatbot on your online store, Facebook, Instagram, Lazada or Shopee, etc., your chatbots can deal with inquiries simultaneously.
Talk about multitasking!
With increased customer reach, they can also initiate customer engagement and convert visitors into prospective customers with the help of:
Preset questionnaires – to direct customers whether they have an inquiry about a product, the service or want to get in touch with a representative. These questions can narrow down their inquiries until it is resolved, without the need to wait for long or human interaction.
Personalized Offers – based on a visitor's website activity and searches, chatbots can also create a discounted bundle of product recommendations exclusive for that customer to make them want to purchase.
Checkout Codes – chatbots can re-engage with people they have previously chatted with to give them special vouchers for your online store like price reductions or buy one, get one promo for example if there is an ongoing sale.
Chatbots can resolve inquiries faster, so reducing customer queue time generates better-qualified leads and improves the overall customer experience with your brand.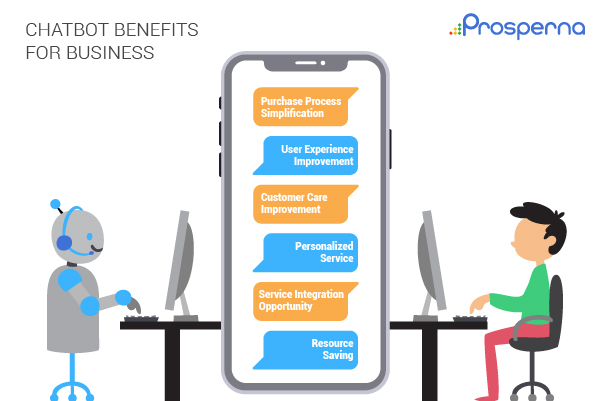 4. SAVE MONEY, SCALE BIGGER
According to last year's report, there were 265 billion customer support requests, and businesses spent an estimated USD1.3 trillion (PHP62.9 trillion) on servicing these requests.
Investing in chatbots can save a business up to 30% in customer support costs!
Like we mentioned, chatbots automate processes and optimize a business's need to hire more agents that cost more time and money when it comes to salary, training, and infrastructure.
Apart from saving on cost, chatbots improve business productivity by managing more customers and chat support, even during busy hours!
The use of AI technology that comes with chatbots remodels the new customer service and support system.
Businesses with chatbots grow a lot faster this way, without spending a lot of resources, and foster customer loyalty for providing an excellent service.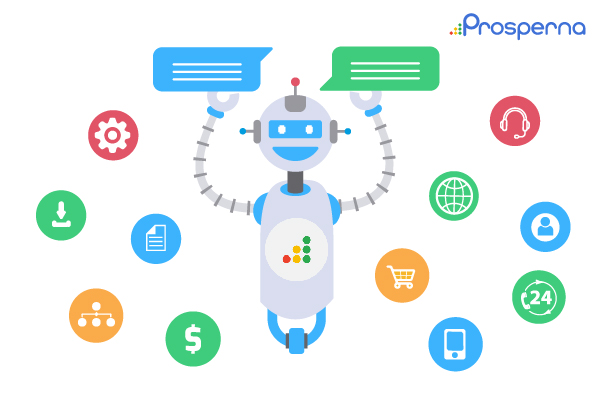 5. ENTERING THE NEW GENERATION OF BUSINESS
Leveraging chatbot technology gives you the boost you need to grow and get ahead of the competition.
Businesses are at default in offering customer support through the phone or email. This can be a passive strategy in a fast-paced market.
Today, it's all about the brands that are taking the proactive customer approach.
The use of chatbots allows you to collect customer data and feedback, that you can use to understand and solve customer pains.
As technology evolves, chatbots can work beyond customer support and even function in omnichannel marketing.
Some examples of how chatbots are used in marketing include:
Remarketing – when customers add a product to their cart and left the store without checking out, your chatbot can remind them of their incomplete purchase.
Online Advertising – creating ads on different platforms will redirect visitors to your online store. Having a chatbot can guide your visitors on how to explore your store by answering questions or recommending products.In the new age that prioritizes health and safety, chatbots can promote contactless business and appeal to the tech-savvy generation.
Further reading:
CONCLUSION
It's a matter of working with an eCommerce platform that best suits your business needs.
Getting a chatbot for your business manifests these 5 BENEFITS from the get-go and in the long-run:
24/7 Operational Customer Support
Automate Transactions & Business Processes
Generating Qualified Leads
Save Money, Scale Bigger
Entering The New Generation Of Business
With online store builders like Prosperna, you can easily get a chatbot on your eCommerce website. Our mission is to empower 100,000 SMEs in the Philippines with eCommerce technology.
Sign up now for FREE and see how your business can evolve!