One of the biggest issues that small businesses face is customer retention. It's one thing to get new customers for your business, but it's another to keep them there.
Customer retention is a key part of business growth. It's what keeps customers coming back and buying from you, time and again. And, the better you are at retaining customers, the easier it is to grow your business.
Here are a few examples of customer retention strategies that can help your small business increase customer satisfaction, which will help you keep your existing customers.
What Is Customer Retention?
Customer retention refers to the ability of a business to retain its existing customers over time.
It is a measure of how well a business can keep its customers satisfied and prevent them from switching to a competitor.
It is considered an important metric because it is generally less expensive to retain existing customers than it is to acquire new ones.
When to Focus On Customer Retention?
Business owners should focus on customer retention as early as setting up a small business, for it is a crucial aspect of building and maintaining a successful business.
A strong customer retention strategy can help a small business achieve stability and growth by keeping current customers happy and encouraging repeat business.
Additionally, small businesses that are able to retain customers tend to have more predictable revenue streams, which can help them plan for future growth.
14 Examples of Customer Retention Strategies
1. Use Welcome Strategies
Welcome strategies are a great way to make a positive first impression on new customers and encourage them to return in the future.
Here are a few examples of how you can use welcome strategies:
Personalized greetings – greet customers by name and make them feel valued and appreciated
Onboarding process – create a seamless onboarding process for new customers to ensure they understand how to use your products or services.
Welcome offer – provide a special offer or discount to new customers as a way of saying thank you for their business.
Follow-up communication – send a follow-up email or message to new customers to check in and see if they are satisfied with their experience.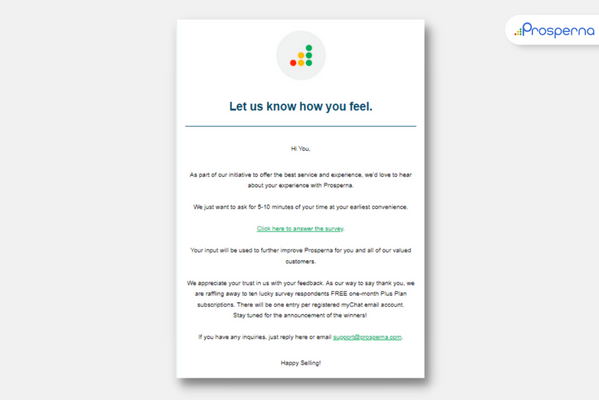 2. Send Engaging Emails to Customers
Email marketing allows small businesses to communicate directly with their customers, providing them with personalized and relevant content.
Here are a few examples of how you can send engaging emails to improve customer retention:
Newsletters – send regular newsletters to customers to keep them informed about new products, promotions, and upcoming events.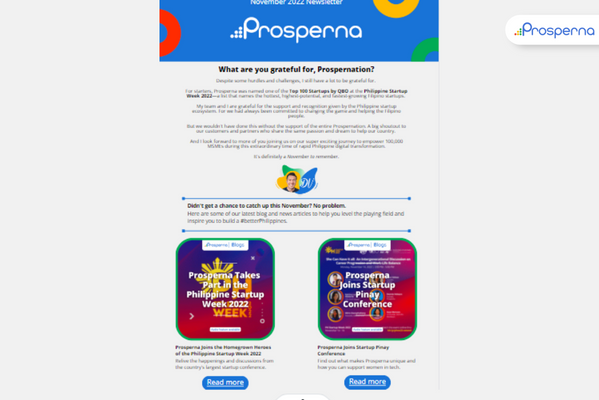 Re-engagement campaigns – send targeted campaigns to inactive customers to encourage them to return to your business.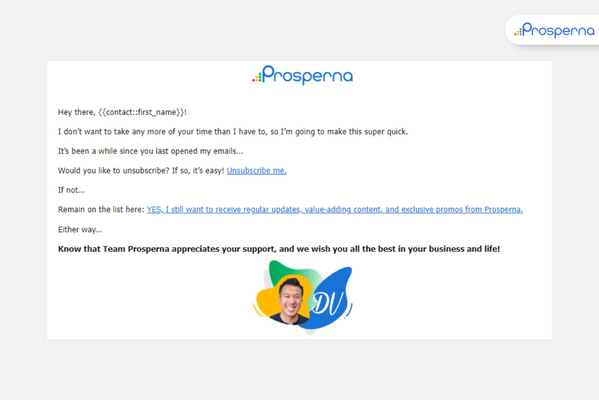 Transactional emails – send automated transactional emails to customers, such as order confirmations, shipping notifications, and delivery updates.
By sending engaging emails to customers, small businesses can improve communication and connect with customers on a deeper level.
It also helps in keeping them informed about new products and promotions, which can encourage repeat business.
3. Improve Customer Support
Providing personalized customer service can help build trust and loyalty and create a positive customer experience.
Here's how you can improve your business's customer support:
Make sure that customer inquiries are answered promptly and efficiently.
Offer multiple ways for customers to contact you, such as phone, email, live chat, and social media.
Provide personalized assistance to customers based on their specific needs and concerns.
Train your customer service team to anticipate and proactively address customer problems, rather than simply reacting to them.
Create a comprehensive knowledge base that customers can refer to for answers to frequently asked questions.
4. Offer a Discount or Credit to Returning Customers
Offering a discount or credit to returning customers rewards them for their loyalty and can help build a sense of exclusivity and appreciation.
Here are a few examples of how to do it:
Offer a fixed or percentage discount to customers who make repeat purchases.
Offer discounts or credits on a limited-time basis to create a sense of urgency and encourage repeat business.
Implement a loyalty program that rewards customers for repeat business and offers exclusive discounts or perks.
This example of a customer retention strategy is a win-win situation for both the business and the customer.
5. Start a Customer Loyalty Program
Another example of a customer retention strategy is a loyalty program, which rewards customers for repeat business and encourages them to continue shopping with a business.
Here are a few ways to start a customer loyalty program:
Points-based program – award customers with points for purchases that can be redeemed for discounts or free merchandise.
Tiered program – offers different levels of rewards for customers based on how much they spend or how frequently they shop.
Exclusive perks – offer exclusive perks or early access to products or sales to loyalty program members.
A customer loyalty program allows businesses to gather valuable customer data, which can be used to improve marketing and sales efforts.
6. Provide Quick Delivery Options
Providing quick delivery options is one way of simplifying deliveries for your online store and will depend on the type of products and services you are offering and the location of your target audience.
This includes same-day delivery, next-day delivery, and expedited shipping options.
These options can be more expensive than standard delivery, but the convenience and speed can be worth it for some customers.
It's important for businesses to consider the cost-benefit balance when offering quick delivery options and to communicate the options clearly to the customers.
7. Implement a Customer Feedback Loop
Implementing a customer feedback loop is another example of a customer retention strategy. It allows businesses to gather valuable feedback from their customers and use it to improve their products, services, and overall customer experience.
A customer feedback loop can help a business identify and address issues that may be causing customer dissatisfaction and also highlight areas where the business is excelling.
It can be implemented through various methods, such as customer surveys, focus groups, and social media customer service interactions.
8. Make Returns and Refunds Easy
Another example of a customer retention strategy is making returns and refunds easy and reasonable. This helps create a positive customer experience and builds trust with customers.
You need to have a clear and easy-to-understand return policy that sets out the conditions under which returns and refunds will be accepted, as well as the process for making a return or refund.
You may offer free returns to make it easy for customers to return items and reduce the financial burden on them.
It's also important to be flexible with customers and to address any issues or concerns they may have in a timely and professional manner.
9. Use Questionnaires, Polls, and Surveys
These tools are an effective way for businesses to gather customer feedback and improve their products and services.
Here are a few examples of how to use questionnaires, polls, and surveys as a customer retention strategy:
Use online survey tools and send them out to customers after a purchase or service to reach a larger audience and make it easy for customers to participate.
Use polls to gather quick feedback on specific issues or new products and services.
Use questionnaires to gain deeper insights into customer needs and preferences.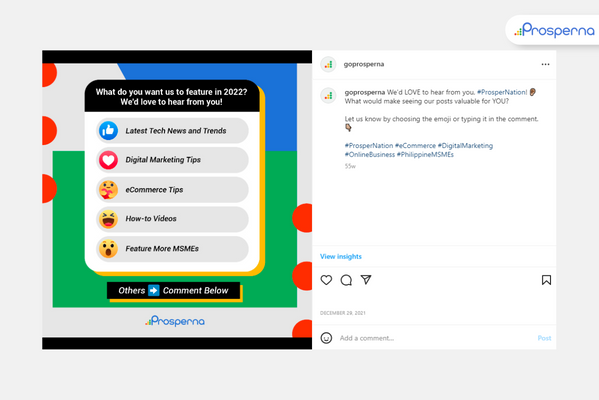 Analyze the results of the questionnaires, polls, and surveys and use them to make meaningful changes to improve your products, services, and overall customer experience.
10. Use Subscription Models When You Can
Subscription models provide customers with regular, recurring deliveries of products or services, which can create a sense of convenience and reliability for customers.
Be sure to communicate the benefits of the subscription clearly and make it easy for your customers to sign up and manage (or cancel) their subscriptions.
Here are a few examples of how to use subscription models:
Offer recurring deliveries of products, such as a monthly box of snacks or a quarterly shipment of coffee beans.
Use automatic replenishment for products that customers use on a regular basis, such as cleaning supplies or pet food.
Offer access to exclusive content or services, such as a membership to a premium website or exclusive access to a mobile app.
11. Use Complaints as Opportunities
By understanding customer needs and preferences, you can improve your products and services to better meet your customers' demands.
And by showing that their concerns are being addressed, you can enhance customer loyalty and encourage repeat business.
It's important to have a clear process for handling customer complaints and to be responsive and professional when addressing customer complaints.
12. Social Proof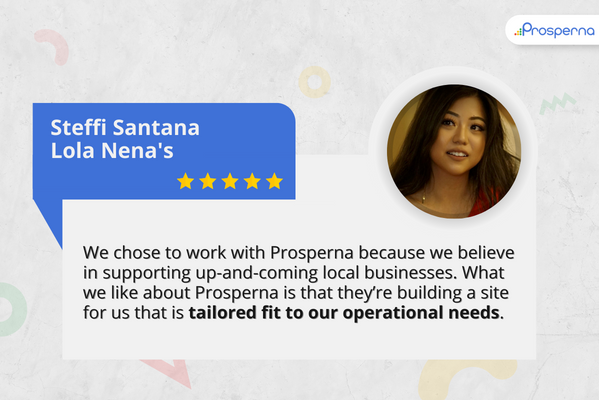 Social proof can come in many forms, including testimonials, reviews, ratings, case studies, and endorsements.
It helps build trust and credibility with potential customers by providing them with evidence that others have had positive experiences with your product or service. It influences decision-making, can increase conversion rates, and provides value.
Your business can also use social proof to promote your products or services on social media platforms and in online marketplaces, which helps increase your visibility and reach.
13. Educate Your Customer
By providing your customers with valuable information and knowledge, you can create a sense of value and trust with them, which can lead to increased customer satisfaction and repeat business.
Here are a few ways you can educate your customers:
Offer workshops and classes on topics related to your products or services, e.g. ProsperU by Prosperna.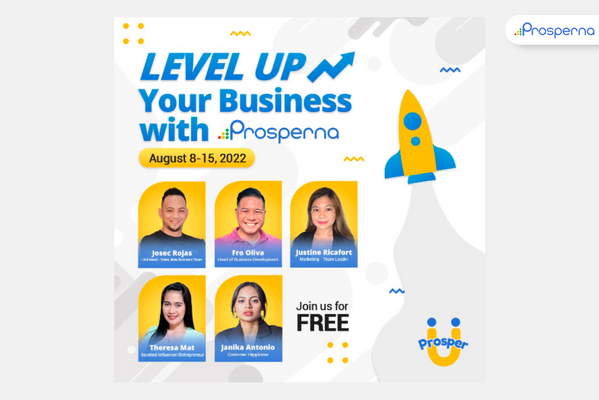 Create educational content, such as blog posts, videos, or infographics, that provides customers with valuable information about your products or services.
Share your industry knowledge and expertise with customers, such as by offering advice on how to care for a new product, or by providing information about new industry trends.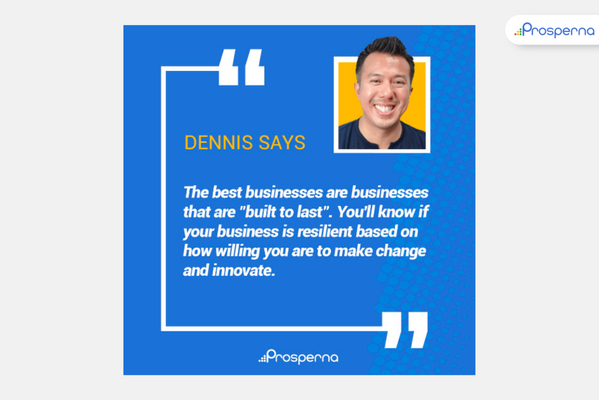 Provide product demos and tutorials in-store or online, which can help customers understand how to use your products and increase their satisfaction.
14. Use Referral Programs
Referral programs can help increase customer retention by rewarding customers for their loyalty and encouraging them to continue doing business with you.
Here are a few examples of how to use referral programs:
Offer rewards, such as discounts or credits, to customers who refer friends and family to your business.
Make it easy for customers to refer their friends and family, by providing referral cards or a referral link that can be shared online.
Communicate the referral program to your customers, by including information about it on your website or in your email marketing campaigns.
Offer exclusive perks or early access to products or sales to customers who refer others to your business.
You will then track and analyze the referral program to see what strategies are working and what can be improved. Just make sure the rewards offered are attractive and relevant to the customer.
FAQs
What are customer retention strategies?
These are tools and tactics for growing a customer base that are all designed to create client satisfaction, trust, and loyalty while enticing customers to keep coming back for more.
How necessary is customer retention?
Studies show that customer retention initiatives are more cost-effective and profitable than those that only aim to attract new clients.
Final Thoughts
Customer retention is essential for small businesses to survive and thrive in today's competitive market. The fourteen examples of customer retention strategies mentioned above will surely improve your customer satisfaction rate, increase repeat business, and attract new customers.
It is important that, as a small business owner, you understand your target audience and tailor your strategies accordingly. You should also continuously evaluate and adjust your customer retention strategies based on the feedback and results.
Further reading:
Prosperna, Your Partner to eCommerce Success
Prosperna is an all-in-one eCommerce platform for Philippine businesses. We are on a mission to empower 100,000 Philippine MSMEs with simple and affordable eCommerce solutions.
In fact, we are super passionate about helping Philippine MSMEs we're giving you a free account forever! 
Want more examples of customer retention strategies? Create your free-forever Prosperna account now.