Like any other construction, building the best eCommerce website requires power tools and materials.
Online businesses have been gaining a lot of traction, especially since it has become a standard in the "New Normal" to offer fully-contactless transactions.
Brick-and-mortar, as we know it, has been forced to undergo digital transformation during the COVID-19 pandemic.
But on the bright side, social sellers and even SMEs are given easier access into the market, to level the playing field that isn't usually possible in a traditional setup.
To help out those of you who may not be familiar with starting an online business, here's a 9-Point checklist of everything your eCommerce website is going to need: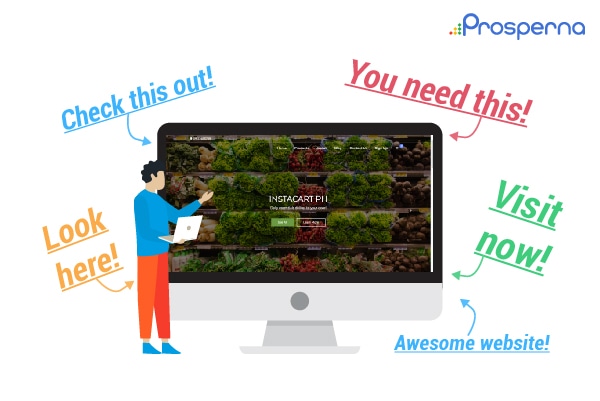 1. HOMEPAGE – YOUR ONLINE STORE FRONT
Let's continue using construction analogies so you can visualize this better.
If you want people to visit your store, they need to know your address or where it's located.
In terms of your online store, this is where your domain comes in.
We shared all about choosing domains in a separate guide, but in simple terms your domain is your "online address" that people type in the address bar of the browser.
Before you enter a regular store, the first thing you see is the big banner with the store name or what's directly behind the glass windows.
You need to display your logo, business name and incorporate your branding in terms of design and approach.
If you're still working on it, you can start by choosing a theme and featuring your best products.
This is where customers make a quick decision whether they feel like it's worth staying or ditching.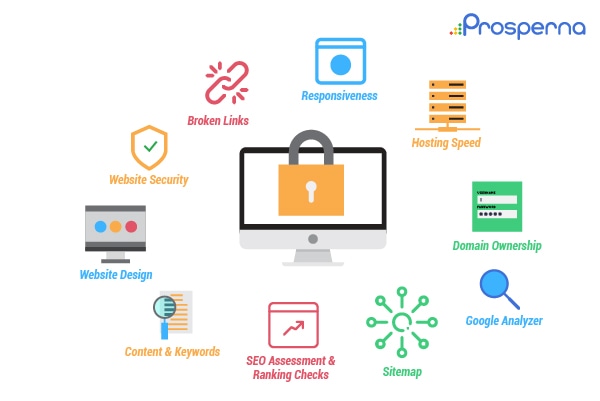 2. PAGE SETUP – THE WEBSITE "AEC"
When you want to build a store from the ground up, your project needs help from professionals in the AEC sector (Architecture, Engineering and Construction).
That's because your store is not just about the appearance but it also needs to be safe to use and fully functional.
When it comes to managing your online store, you need different pages just like you need different offices and counters in a physical store such as:
About
Products
Services
Blog
Contact Us
You need to make sure that every page is equipped with SEO, loads fast, secured with encryption and responsive across different devices.
The setup is best left to the pros, but if you insist on doing it yourself, this is a whole separate list of things you have to do.
3. CONTENT – THE VOICE BEHIND THE BRAND
Compare two brands that sell the exact same product, what draws you to buy from one brand over the other?
You'd want to know what their company is about, their history and what they stand for.
Adding content to your website isn't limited to your homepage alone, you need to show your USP (unique selling proposition) by giving your website visitors added value.
Being generic won't get you far ahead from competition in the long-run!
Here are some items you can start adding to your website to educate, inform and entertain:
Educational Blogs
Video Tutorials
Product Reviews
Brand Events
Customer Reviews
Articles about the state of your industry
Social Media Feed
You want your target market and search engines to know that you're not just another seller, but a brand that cares about their customers.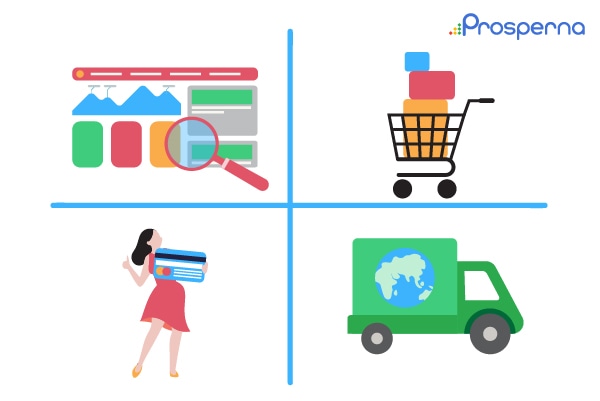 4. PRODUCT CATALOG – ARRANGING YOUR E-SHELF
When anybody goes to a store, they usually browse through the goods on display in search for something that they might like.
So when a buyer searches for something on the internet and your website appears on the result, that link to your product page serves as a magnet that leads them to your online store.
That means if you want them to buy that particular product from you, then you need to make sure that you provide them with clear instructions and complete information, including:
Product Description & Specifications
Sizing & Dimensions
High-Quality Images
Price Tag
Quantity & Variants Available
"Add to Cart" Button
Vouchers & Promo Codes
Customer Reviews
Stats on shares, views and sales
Social Share Buttons
Related Products
Unlike traditional stores where your space is limited to the size of shelving units, you can have ALL your products in one place i.e. your eCommerce Website.
5. CART & CHECKOUT – THE SHOPPING EXPERIENCE
Once your customers are interested in buying one or more products from you, they'll need a place to put it all in like a basket or a shopping cart, but digital.
From there, they can see a list of everything they want to buy and the subtotal of what they're spending, as well as any shipping and tax calculations that may be included.
After finalizing their cart, your customers can proceed to checkout to complete their purchases.
The Checkout is perhaps the most crucial page on your online store because this is the last step between your customer and doing business with you.
6. PAYMENT – THE ONLINE CASHIER
On the checkout page, your customers will be choosing different options to pay.
Unlike regular cashiers that only take cash, online payments can be completed fully-digital.
In the Philippines, cash-on-delivery used to be a popular option because it offers protection and peace of mind for buyers when they're unfamiliar with the seller.
But today, buyers look at website security and cashless options when shopping online to address the safety of their money and their health.
You need to make sure your online store comes with the option to pay using debit or credit cards, but also mobile wallets that are mostly used by your target customers like PayPal, GCash, CLIQQ, PayMaya, and PayMongo.
Customers always look for security and payment seals during checkout to make sure their transactions are safe from cyber crime, viruses and hackers.
7. DELIVERIES – FULFILLING ORDERS
Apart from making payments, the checkout page is where customers will share personal information like their delivery addresses.
Since online shopping is meant to provide convenience, customers have high expectations on how their products will be taken care of, because unlike traditional shopping, they're not picking up the items from the shelf and carrying it to the counter to bring it home themselves.
If you want to offer better customer service, then you'd want to show customers how their orders will be fulfilled.
From the way it is packaged to keeping them notified of their order status, try to give them real-time notifications on its whereabouts, up until it reaches their doorstep.
Free shipping usually seals the deal for a lot of customers, but if you charge a delivery fee separately for order below a certain amount, then you need to make sure that you partner with a reliable logistics provider who will represent your business to the customers.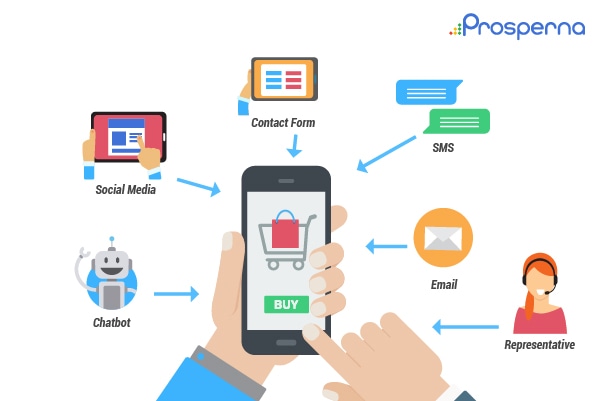 8. COMMUNICATION CHANNELS – GETTING IN TOUCH WITH CUSTOMERS
The biggest benefit of having the best eCommerce website is keeping the customers to yourself as it builds loyalty and retention.
Imagine a physical store jam-packed with people buying from you, except it's online so it doesn't feel as crowded.
Instead of worrying about hiring a sales team or customer representative, you can use technology to connect with customers on your website, across different platforms.
Create a Contact Form Page
Install a chatbot on your website
Connect your inventory on Facebook & Instagram Shop
Use the chatbot features on social media and chat apps like Whatsapp and Viber
You can answer customer inquiries, access their contact information (email, name or phone number) for marketing purposes and integrate your inventory to manage orders, regardless of which channel your customers are using to reach you.
It's not widely used yet because not a lot of people know about it, but this seamless way of online shopping and offering customer support is known as Omnichannel eCommerce.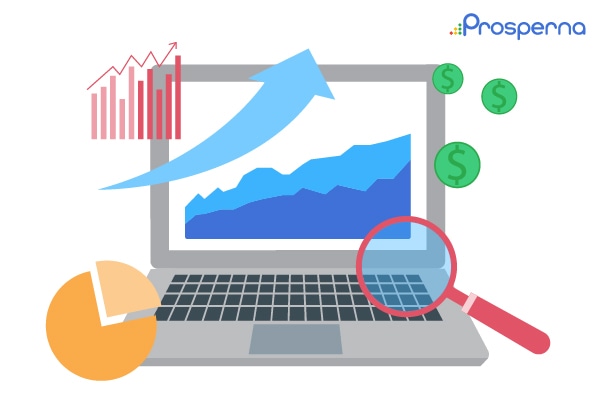 9. WEBSITE MANAGEMENT & ANALYTICS – MONITORING THE BUSINESS
Last, but not the least, you need access to what's going on in your online store.
For the most part, this is where you'll be able to create, modify and remove elements from your store as you see fit.
This can be for changing website colors, logos and banners; or updating your product listing based on their availability and managing orders.
It's like the admin, sales and marketing department all-in-one place.
You can view your website analytics and other information such as:
Number of visitors
Search engine Rankings
Order status
Blog comments
Chatbot conversations
All these information your website collects are used to improve operations, come up with marketing campaigns and increase sales.
CONCLUSION
So this is where choosing the right online store builder comes in, if you want nothing but the best for your eCommerce website.
Just remember this list to help you remember:
Homepage – Your Online Store Front
Page Setup – The Website "AEC"
Content – The Voice Behind The Brand
Product Catalog – Arranging Your E-shelf
Cart & Checkout – The Shopping Experience
Payment – The Online Cashier
Deliveries – Fulfilling Orders
Communication Channels – Getting In Touch With Customers
Website Management & Analytics – Monitoring The Business
If you're still a growing business and inexperienced in website development, you need to consider working with a platform with all the tools and skills, without breaking your bank.
At Prosperna, we are on a mission to empower 100,000 SMEs with eCommerce technology that is easy to create, maintain and can grow with you long-term.
Sign up now for FREE and see for yourself!