In light of the pandemic, everyone and everything has switched online—even making payments. This paved way for multiple online payment solutions to become popular in the past years.
As a small business owner, you're always looking for ways to make your operations more efficient and effective. And when it comes to sales and payments, managing your online payment methods can be a huge help.
In this blog post, we'll walk you through the basics of online payment solutions as well as some tips on how to choose the best payment types to help grow your online business.
Types of Small Business Payment Methods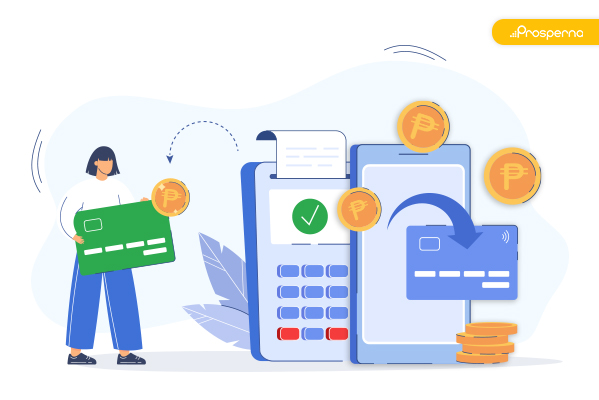 One of the important things you have to consider when running a small business is the payment methods. Research shows that payment processing solutions are expected to grow by $120 billion by 2025.
There are a variety of payment methods to choose from, so it's important to select the right payment solution for your small business.
Cash Payment
Cash payment is the traditional and most common payment method. Bills and coins are under this category and are managed via a point-of-sale system. The advantage of using the cash payment method includes immediate receipt of payment rather than waiting for a transaction to complete. It also doesn't have additional fees i.e. banking fees and deposit requirements which most customers find costly, especially with those limited resources.
It's also the best option for those customers who live from paycheck to paycheck and don't see any value in opening a bank account.
However, using the cash payment method is not the most secure payment method since its prone to theft or mismanagement. It also requires patience and diligence in accounting.
Bank Transfers
This type of payment method can be quicker and more convenient than accepting cash. Bank transfers are becoming popular worldwide because it's customer-friendly. They allow customers to safely make large purchases. It's also beneficial to small business owners because there is no possibility of reversals and is not subject to chargebacks.
However, there are some disadvantages a small business owner may find with this payment method. Some orders may not be a completed payment, there could be delays, and have to wait for the transaction to be processed. Setting up this type of transaction with your bank and your customer's bank can also be tricky.
Card Payments
According to the Diary of Consumer Payment Choice, 28% of customers make their payments via debit cards. Card payment is one of the most common payment methods accepted by small business owners.
It broadens your customer base since it allows tourists and foreign people to make easy purchases using their own currency. You don't have to worry about fake cash payments or bad checks and thievery as you won't have to keep cash in your store. Your customers may also make frequent and large purchases with you because it's quicker and more convenient.
Paying through a card is easy, but there are some risks involved. You'll have to wait for the transaction process to complete before getting money in your account—this usually takes between 1-3 business days (depending on the bank). You may also have to pay a percentage of the transaction fees (again depending on the bank).
A customer also has the right to dispute a charge, specifically when they're unhappy with the product or service you provided. The transaction will be reversed and you won't receive any payment.
Despite the disadvantages, card payment is still a popular payment method among customers particularly because of security and hygiene.
Online Payments
Online payment is the future of payment solutions. It uses a payment gateway to facilitate several types of payment and offers a cheaper and faster way to get paid.
One popular example of this payment method is eWallets. It offers an efficient checkout process and allows customers to pay without using a physical card. It's more secure than paying through cash or card since data is encrypted and cannot be seen.
It's also convenient for both customers and small business owners as all smartphones are equipped with eWallets now so you can easily process payments on the go.
Mobile Payments
This payment method uses mobile devices i.e. iPhone, and Android smartphones, and includes money transfer apps, payments using a mobile card reader app, and payments made through eWallets.
Just like bank transfers, cards, and online payments, mobile payments are convenient and safer than cash transactions. You won't also have to worry about fake cash or thievery since you won't be keeping cash on hand.
However, it also offers some drawbacks like having to wait for the transaction process to complete and paying some extra fees.
4 Features to Look for When Comparing Online Payment Providers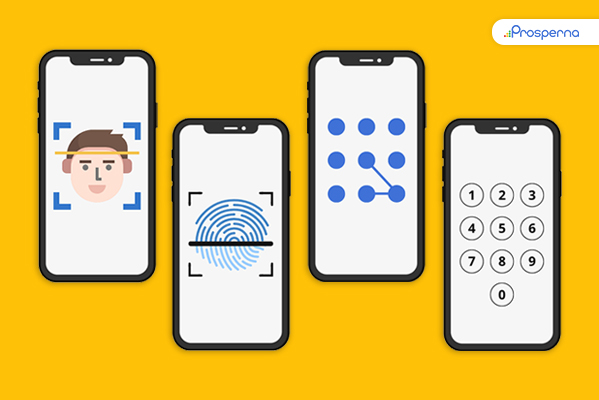 Here are the 4 key features you have to look for when comparing online payment methods so you can be sure to find the perfect fit for your business:
Transaction Fees
The first thing you have to consider when comparing online payment providers is the transaction fees. When processing payments, some payment providers will keep a small percentage of the charge for letting you use their app. You'll either pay per transaction or an established rate that's been set up between both parties in regard to how much is taken from each purchase as well as what kind it could be.
Flexibility
You don't want to disappoint your customers, do you? You need a payment gateway that works on all devices. The type of device that a person uses to access your website can have an effect on which payment gateway they are able to use. Make sure you know how each one works with different operating systems and platforms and it's better if you know who your website visitors are, too.
Functionality
As a small business owner, you have to look for an online payment provider that works well with whatever platform you have set up. If an integration doesn't go smoothly from start to finish then customers will abandon their carts and go elsewhere. Your customer experience should always be flawless because this step in the sales funnel matters more than anything else—if they experience any glitches along the way, their interest may fade quickly once they realize what's happening (or what's not).
Security
Online payments have undergone tight regulation. This means that any company applying for this type of service should be compliant in regards to Payment Card Industry Data Security Standard (PCI DSS). This ensures that your transactions and payments are processed via a secure channel to keep your customer's financial information safe and secure.
Payment Methods Used by Most Filipinos in Purchasing Online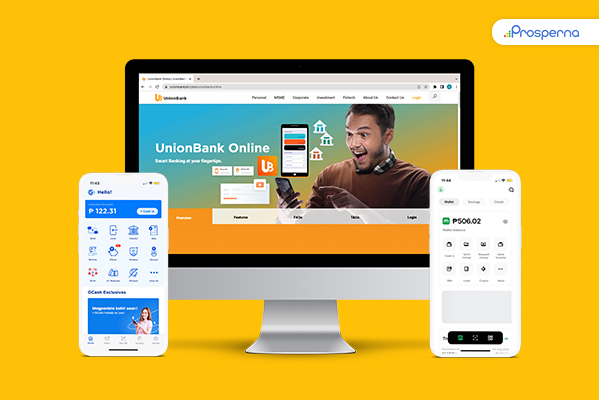 The Philippines has since then advanced in the digital transformation of its payment solutions. 78% of Filipinos used an e-payment method for online purchases. Here are the four most commonly used payment methods in the Philippines:
Gcash
GCash has been a household name since the pandemic. It is a mobile wallet made by Globe Telecom that allows users to shop online and in-store, send money, pay bills, invest, etc. You can use it to make all types of purchases online without having to pay cash or share your bank account or card information.GCash made money transfer easier and more convenient for Filipino small business owners and saves customers from queueing in banks.
Paymaya
Paymaya is another popular eWallet in the Philippines that can be used for both personal and business transactions. It allows users to purchase online, send money, pay bills, book flight tickets, and even stream music. For small business owners, you can accept digital payments in your online store through this payment solution. It is an excellent option for cashless transactions.
PayPal
PayPal is a popular digital wallet that enables its users to pay, send money, or accept payments. Among the reason why this payment method is popular among Filipinos is that users can instantly send payments to overseas sellers with just an email address.
You can sign up for either a personal or business account with PayPal. Check out our guide on how to set up a PayPal payment method to set up your business account. A business account is designed for small business owners which allows them to accept all types of payments.
Dragonpay
Dragonpay serves as a substitute payment solution for those who do not have a credit card or PayPal account. It is popular among Filipinos because of the country's low credit card penetration, thus this payment method offers a practical payment option for small businesses in the Philippines.
The platform automatically notifies small business owners if a payment has been made and even monitors offline payment transactions.
How to Accept Multiple Payment Types or Solutions?
As a small business owner, it is crucial to know that accepting multiple payment types is essential to keeping your customers happy. After all, not everyone wants to pay with cash or check.
Fortunately, there's an easier way to collect and accept all types of payments from your online store, like Prosperna Payments. It is the most affordable payment gateway in the Philippines that allows you to accept all types of payment (COD, debit/credit cards, bank transfer, eWallet) and manage your entire online business in one app.
The key is to find a payment solution that fits your needs and budget. By accepting multiple payment solutions, you're making it easy for your customers to do business with you.
Payment Solutions FAQs
What are digital payment solutions?
Digital payment solutions provide transactions online, with no physical exchange of money involved. Both parties use electronic mediums to exchange money.
What are the 4 types of payments?
The four most common types of payment are cash, bank transfer, card payment, and eWallets.
Conclusion
So, which payment method should your business use? The answer depends on the products or services you offer and your target market. However, consider offering multiple payment methods to ensure that your customers can have the best customer experience. You make it easier for them to pay by giving options. Plus, keep the checkout process short and simple.
With the right payment methods in place, you can help your business grow by making it easier for customers to buy what they need from you. What payment methods does your business currently offer? Let us know in the comment section below.
Prosperna, Your Partner to eCommerce Success
Prosperna is an all-in-one eCommerce platform for Philippine businesses. We are on a mission to empower 100,000 Philippine MSMEs with simple and affordable eCommerce solutions.
In fact, we are super passionate about helping Philippine MSMEs we're giving you a free account forever!
Want to start selling online? Create your free-forever Prosperna account now.