Social selling is not about selling. It's about building relationships.
Basically, social selling uses social media platforms to educate and engage.
With over 4 billion social media users worldwide, social selling is an effective way for social sellers to connect with potential customers and nurture relationships by providing added value.
Providing value helps improve your brand's image and foster customer loyalty — and these help drive more sales over time.
In this article, you'll discover the necessary steps to be effective in your social selling strategy.
Let's dive right into it!
What Every Social Seller Must Do To Succeed In Social Selling
1. Use Social Media To Your Advantage
Every social media platforms serve a specific purpose and a specific audience.
As a social seller, you need to identify the best social media platform that fits your business.
How?
Start with familiarizing yourself with how each platform works, as well as its pros and cons.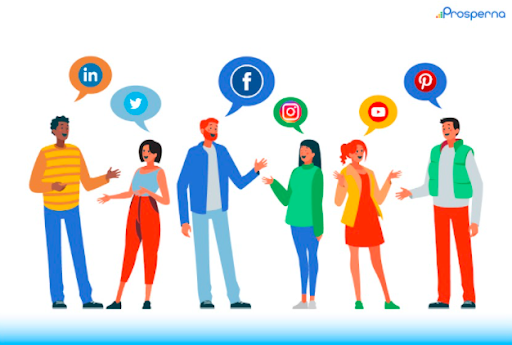 Here's a quick overview of how the most popular social media platforms could benefit a business:
Social Media Platform

Benefits

Facebook
– Great for building brand reputation and sharing all forms of content
– Can seamlessly move an audience into an end-to-end buyer's journey
LinkedIn
– Focused on professional connections and content
– Best for B2B businesses and directly engaging with decision-makers
Twitter
– Good for sharing external content and engaging with big brands
– Works for both B2B and B2C businesses to build their expertise, credibility, and authority in the industry
Instagram
– Focused on visual storytelling and sharing image-based content
– Best for showing the human persona of a business or a brand (i.e. personality, style, etc.)
TikTok
– Focused on sharing short-form videos
– Because of its fast-growing popularity, businesses can leverage increased visibility and brand awareness
Now that you've got an idea of each platform's benefits, the next step is to consider how you can best position your business on each platform…
2. Join Groups And Communities Relevant To Your Business
Social selling is all about building relationships.
As a social seller, you need to be a part of a community. This is how you can organically build your connections.
But first, you need to be intentional with the group you're joining in.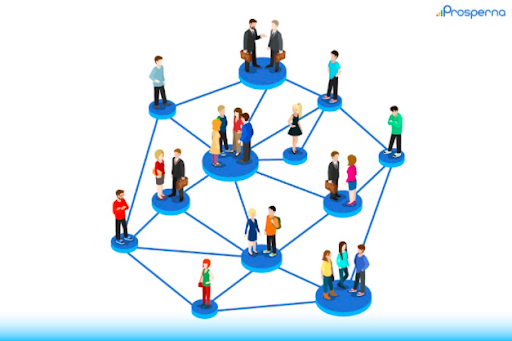 Time and energy are your biggest investments when it comes to social selling so join groups that are relevant to your niche and industry.
Why?
Think about it…
This is a good space to do market research. Specifically, learn about the gaps, problems, and needs of your target market and the industry that you're in.
As you get a good understanding of what the market is looking for, you can create or improve your products and services to fit the needs of your market.
Furthermore, you can refine your messaging using the words of your target audience.
But don't just stop there!
Actively participating in groups puts you on the radar of your potential customers.
You can start by engaging with other people's posts, answering questions, contributing to conversations, talking about your advocacies, and eventually, sharing your content to provide value to the group.
Word of caution:
Don't come into a group with the intention of selling. Join a group to contribute and add value.
3. Genuinely Connect With Potential Customers
Social media platforms are primarily created for social networking.
As a tool for social sellers, this is where you can build organic relationships and genuinely engage with your audience.
The key here is AUTHENTICITY.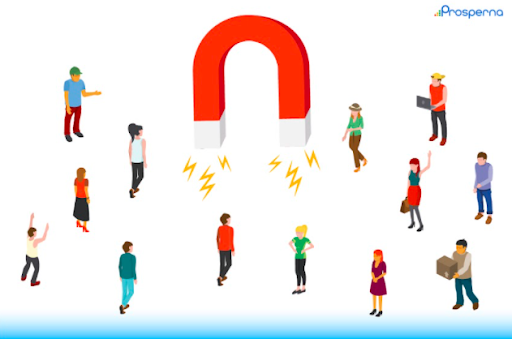 As humans, we want to connect person to person.
So let your audience know about your business and brand.
Consumers nowadays — who are mostly Gen Zs and Millenials — want to know:
What does your business stand for?
By sharing your humanizing factors, beliefs, values, vision, mission, and story — you will naturally attract the people who are aligned with yours.
This is the best way to build lasting relationships with your customers, peers, and potential business partners.
4. Contribute To Existing Conversations About Your Brand
Have a social listening strategy and be part of the conversation about your brand and industry.
Social media has made it easier for people to share their experiences online, good or bad.
Here's the thing…
Bad publicity can reverse the impact of up to five positive publicity.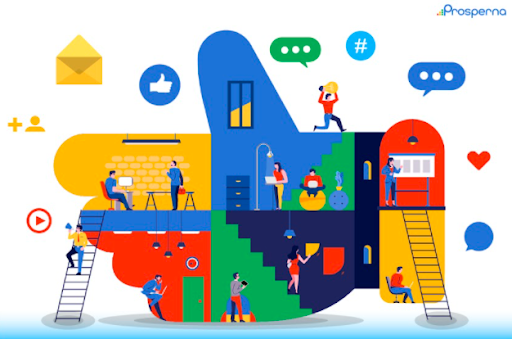 When you're on top of the conversations and public mentions about your business, you can effectively control the narrative of your brand.
What's more, you can position your brand and build trust through providing valuable content, sharing your unique insights, and participating in healthy conversations with your customers.
So be on the lookout for any brand mentions, research specific keywords, and monitor your social media comments and inbox…
…and let your customers know that you value them by engaging with what they share about your business and brand.
5. Share Relevant Content To Establish Your Brand
You've probably heard it before, but this is worth repeating: CONTENT IS KING.
Your content is a valuable resource to engage and nurture your audience.
Why?
Because people want to buy from businesses that they KNOW, LIKE, and TRUST.
I'll say it again:
Social selling is about building relationships. And this takes time.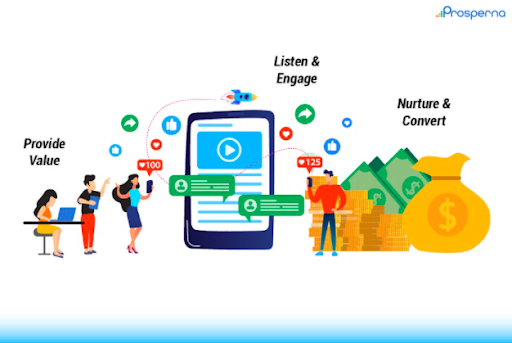 During the pandemic, a study showed that a person needs to have, on average, 27 touchpoints in the buying journey.
So take your audience on a journey with the content that you create, curate, and share.
At Prosperna, we always go back to our mission…
How can we educate and empower Philippine MSMEs with the power of tech?
My KEY piece of advice for you:
ALWAYS PUT YOUR CUSTOMERS FIRST when creating your content.
When you consistently create relevant content that addresses the needs of your audience, you're showing them that you're an expert and a thought leader in your industry.
You build credibility and authority, which increases people's confidence and trust in your brand.
When people are ready to buy, you'll be on top of their minds!
Conclusion
What every social seller needs to know is that social selling will require time, energy, and commitment.
For social selling to be effective, here are the steps you need to take:
Use Social Media To Your Advantage
Join Groups And Communities Relevant To Your Business
Genuinely Connect With Potential Customers
Contribute To Existing Conversations About Your Brand
Share Relevant Content To Establish Your Brand
Prosperna is on a mission to empower 100,000 Philippine MSMEs with affordable and easy-to-use eCommerce software.
Level up your social selling strategy by getting the newest social commerce solution so you can take your customers on a seamless end-to-end buying journey.