Manila is a city known for its vibrant street food culture, where small businesses and vendors line the streets with their unique offerings.
But did you know that street food vendors can now expand their businesses beyond the streets of Manila and into the world of eCommerce?
In this blog, we'll explore how you can take your street food business to the next level by leveraging the power of eCommerce.
A Brief Overview of the Street Food Industry in Manila
The street food industry in Manila is a vital part of the city's culture and economy.
It's a vibrant and diverse scene that offers a range of unique and delicious food options, e.g., sisig, kwek-kwek, fishballs, etc., to locals and tourists alike.
The street food vendors in Manila are known for their creativity and innovation, as well as their resilience. They constantly come up with new and exciting dishes to tantalize the taste buds of their customers and continue to thrive and adapt.
Their businesses have become a symbol of the city's resilience and entrepreneurial spirit.
Examples of Street Food in Manila
1. Sisig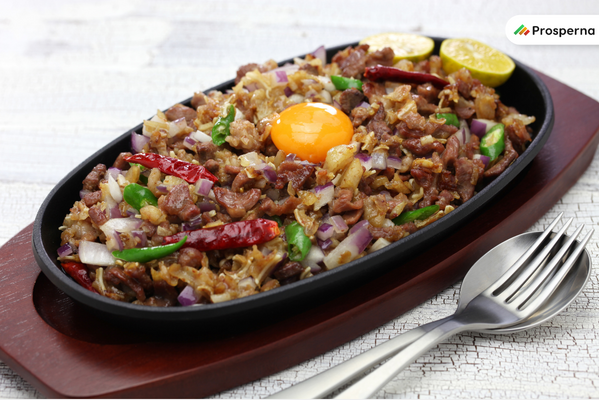 Sisig is a popular Filipino dish made from chopped, seasoned pork parts, typically including the head, liver, and cheeks, that are grilled or fried and then mixed with onions, chili peppers, and other flavorful ingredients. It is often served sizzling hot on a cast-iron plate, and is typically accompanied by rice and a fried egg.
2. Beef Pares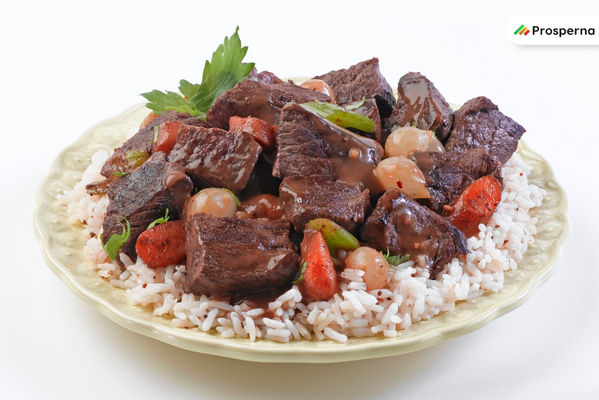 Beef pares is a flavorful Filipino beef stew dish that is popular in roadside diner-style establishments in Metro Manila. It typically consists of tender beef simmered in a soy sauce and sugar-based broth, along with garlic, onions, and various spices. It is often served with garlic fried rice and a bowl of clear soup.
3. Dimsum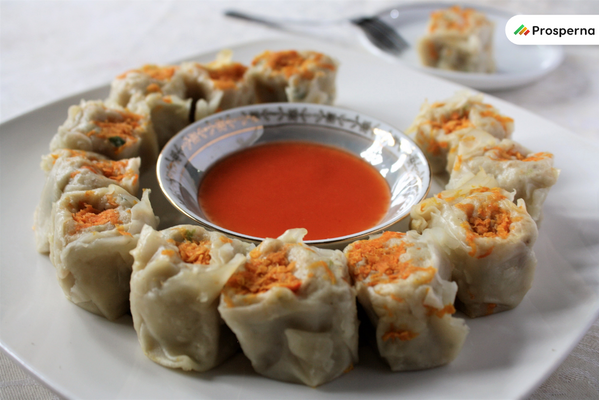 Dimsum is a style of Chinese cuisine that typically consists of small, bite-sized portions of food served in steamer baskets or on small plates. It includes siopao, siomai, dumplings, etc., which are often filled with meats, seafood, vegetables, or sweet ingredients.
4. Takoyaki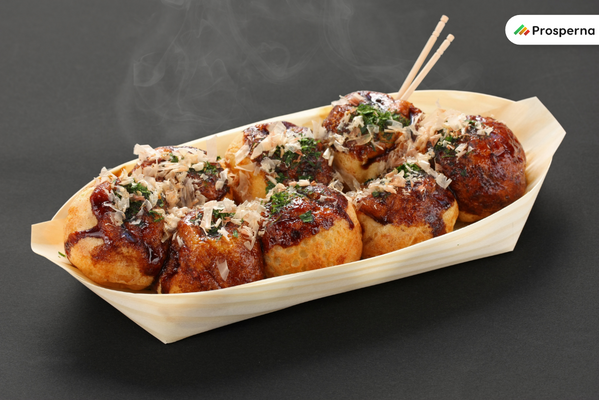 Takoyaki is a popular Japanese street food that originated in Osaka. It consists of small, ball-shaped snacks made from a batter of wheat flour, eggs, and dashi broth and typically filled with diced octopus, tempura scraps, pickled ginger, and green onion.
5. Chicharon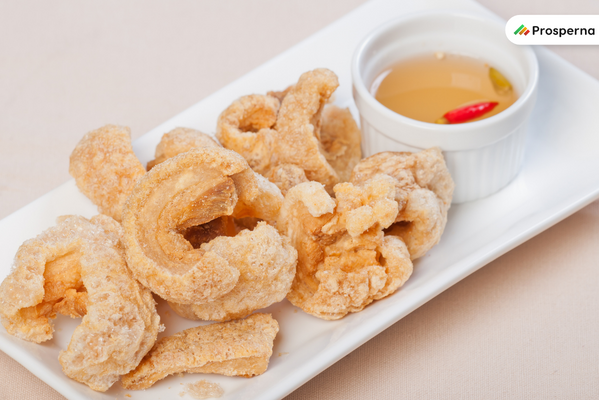 Chicharon is a Filipino snack dish made with dried-up pork rind and then deep-fried to achieve a puffed consistency, usually served with vinegar dip.
6. Kwek-kwek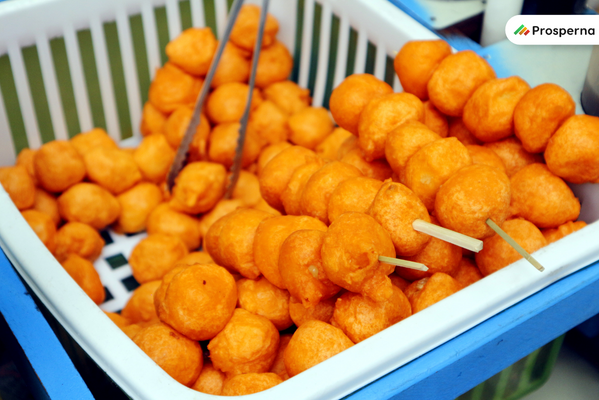 Kwek-kwek or Orange eggs, is a popular Filipino street food snack made from hard-boiled quail eggs that are coated in orange-colored batter and deep-fried until crispy.
7. Fishballs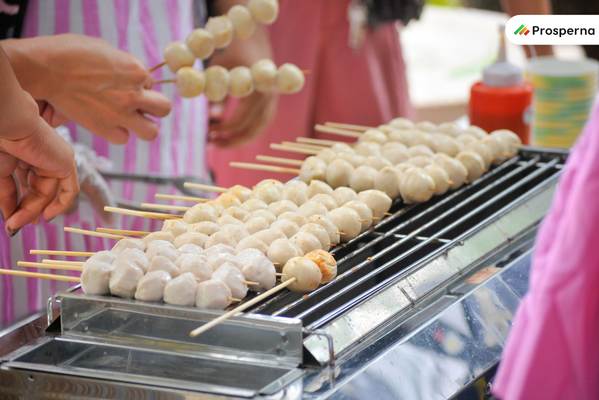 Fishballs are made from a mixture of fish paste, flour, and seasonings, which are formed into small, ball-shaped snacks and deep-fried until crispy and golden. They are often served on bamboo skewers or in paper cups and can be eaten on their own or with a sweet and spicy dipping sauce made from vinegar, sugar, and chili.
Advantages of Expanding through an E-commerce Store
1. Access to a Wider Market
By having an eCommerce store, you can offer your street food products to customers from all over the Philippines, breaking down geographical barriers and expanding your reach. This allows your business to scale up quickly and access a much wider market than with just a physical storefront alone.
2. Convenience for Customers
Your customers no longer have to leave the comfort of their homes to browse and purchase your street food products when you have an online store. With just a few clicks, they can purchase your products, see prices, and read customer reviews.
You can even offer a range of shipping options, such as Same-Day Delivery, Store Pickup or Book My Own, making it easy for your customers to receive their orders quickly and conveniently.
3. Flexibility and Scalability of the Business
When you expand your street food business in Manila through an eCommerce store, you can also expand product offerings quickly and easily without needing additional physical space.
Plus, you can expand your business without necessarily hiring more personnel or using more resources by using automation and AI solutions to boost your productivity.
Setting Up an E-commerce Store
1. Choosing an E-commerce Platform
There are a lot of eCommerce platforms out there, but before choosing one, you should consider the following:
It should be flexible and customizable enough to create a unique online storefront.
Offers customizable templates, drag-and-drop editors, and easy integration with payment gateways and shipping providers.
It should have local customer support with tutorials and knowledge base articles ready in place.
Weigh the pricing model of the platform against the features and support offered.
Ensure that the platform has strong security measures in place, such as SSL certificates, two-factor authentication, and fraud detection.
Choosing the right eCommerce platform requires careful consideration, so take the time to research and compare your options.
Find the platform that best meets your local business's unique needs and helps you achieve your online sales goals.
Prosperna's all-in-one eCommerce platform enables you to launch your online store, accept COD and online payments, and automatically book shipping without any coding skills.
2. Setting up Payment Options
Once you've chosen an eCommerce platform, it's time to design your website and online store. This includes creating product pages, setting up payment and shipping options, and optimizing your site for search engines.
You'll also need to ensure that your website is mobile-friendly and optimized for fast load times.
Then, proceed to make engaging and informative product descriptions, photos, and videos. This will help potential buyers better understand your items and select them wisely.
But creating a website isn't enough, you'll need to implement effective marketing strategies to drive traffic to your website and generate sales. This includes tactics such as social media advertising, email marketing, and search engine optimization.
3. Setting up Payment Options
To set up payment options, you'll first need to select a payment gateway provider that meets your business's needs. Popular payment gateway providers in the country, such as GCash, Maya, and GrabPay, are already integrated with your Prosperna online store.
All you have to do is activate your myPay account, and you can get access to all payment types and manage your payments in one place.
4. Developing a Delivery System
On the Prosperna eCommerce platform, there's also no need to manually add or install shipping providers in your online store. Through Prosperna Shipping, local shipping companies like J&T and Lalamove are already integrated, so it's easier for your customers to book same-day or scheduled delivery for their street food orders.
You can also offer Book My Own and Store Pickup options to your customers.
It's essential to communicate with your customers throughout the shipping process and provide them with tracking information and delivery updates. This can help build trust and ensure that your customers have a positive experience with your street food business in Manila.
Final Thoughts
Taking your street food business in Manila beyond the streets through eCommerce can be a game-changer in reaching a wider market and enhancing the flexibility and scalability of your business. With the right eCommerce platform, you can establish a successful online presence and build a loyal customer base.
So why wait? Take your street food business online with Prosperna today!
Prosperna, Your Partner to eCommerce Success
Prosperna is an all-in-one eCommerce platform for Philippine businesses. We are on a mission to empower 100,000 Philippine MSMEs with simple and affordable eCommerce solutions.
In fact, we are super passionate about helping Philippine MSMEs we're giving you a free account forever!
Want to start selling online? Create your free-forever Prosperna account now.