As an online seller, it's important to offer digital payment options to your customers so they can make cashless purchases at their convenience.
Here are the top ten digital payment providers in the Philippines that you should incorporate into your online business.
Why Are Digital Payments Important in E-commerce?
Because of the pandemic, consumers have shifted from cash to digital…
…and the biggest factor for this is the growth of eCommerce in the Philippines, which is projected to have a total value of about Php 1.2 trillion in GDP by the end of 2022.
Although the Philippines is still entirely run by a cash-based system, there are numerous payment types to choose from, i.e. digital payments and bank transfers, and many businesses in the Philippines have already adapted to them.
The transaction is quicker, more affordable, and most importantly, user-friendly.
List of Top Digital Payment Providers in the Philippines
1. GCash
About: GCash is an eWallet application that can be used by all Philippine mobile network users. One of the biggest telecommunications service providers in the Philippines, Globe Telecom, Inc., founded this digital wallet service.
What It Can Do for Online Sellers: Through the GCash QR, it can accept mobile payments fast, conveniently, and securely.
With zero setup fees and lower rates, customers and sellers nationwide use this as a means to make online purchases and boost sales.
GCash has APIs available for social sellers who are starting their online businesses.
Setup Fee: None
Monthly Fee: None
Transaction Fees:
Cash In (2% of amount)
Bank Transfer (+Php15)
2. Maya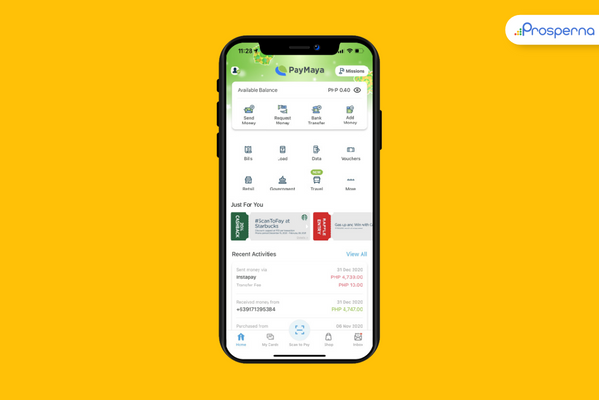 About: Maya, formerly known as PayMaya, is a free mobile wallet app by Smart Communications Inc. that allows users to buy load, send money, make bank transfers, pay bills, scan-to-pay via QR, purchase items in-store, and much more.
They also offer a PayMaya physical card that can be linked to the app and used to pay in stores that accept credit and debit cards or to withdraw from ATMs here and abroad.
PayMaya Visa and Mastercard come embedded with an EMV chip for added security.
What It Can Do for Online Sellers: With the PayMaya app, users get a virtual prepaid card that can be used for shopping online, booking flights, or availing digital services, such as buying from your online store.
The virtual card and physical card also share one mobile wallet, so sellers can view all their transactions in the app.
Setup Fee: None
Monthly Fee: None
Transaction Fees: 1.5% to 3.5% per transaction, depending on the type of payment
3. PayMongo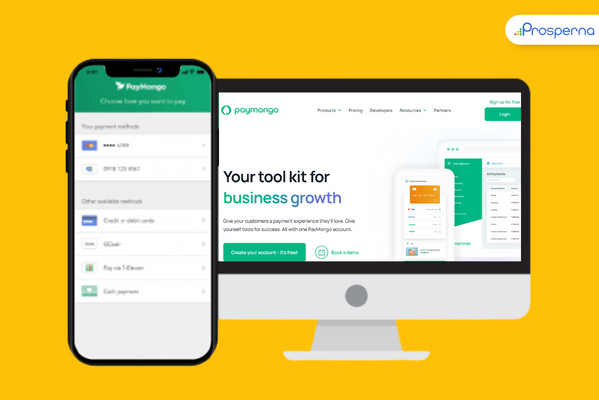 About: PayMongo is at the top when it comes to emerging financial players in the Philippines. They were launched in 2019 to offer an online payments API and plugins for SMEs that can be integrated into websites and apps.
What It Can Do for Online Sellers: PayMongo is a payment gateway that allows businesses to easily accept online payments from their customers via credit cards, e-wallets, and over-the-counter.
They provide one-time payment links via SMS, PM, and. Customers can see the embedded transaction details and the options to pay.
Your Prosperna online store comes with PayMongo integration so you and your customers can both enjoy hassle-free and secured online payment without added cost.
Setup Fee: None
Monthly Fee: None
Transaction fees:
Remittance centers and Coins.ph – 1.5% (minimum of Php 10)
E-wallets – 2.9%
Credit/Debit cards – 3.5% + Php 15 (+1% foreign fee for cards issued outside the Philippines)
4. Dragonpay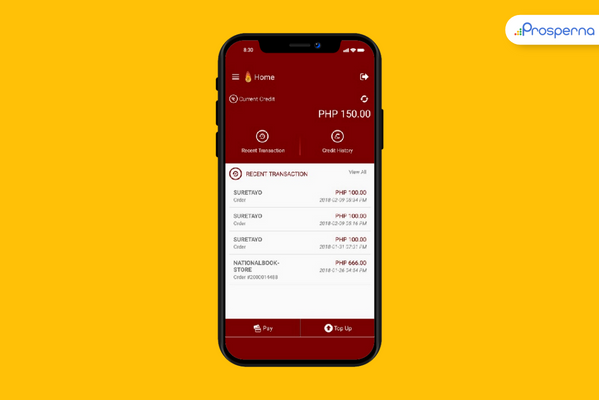 About: Dragonpay has been around since 2010 to provide alternative online payment solutions for businesses, at a time when only wire transfers, cards, and cash were common.
What It Can Do for Online Sellers: Their service allows customers to make online purchases and pay with more options, such as cash or check at physical payment counters, ATMs, mobile wallets, or online bank debit.
The platform automatically monitors both online and offline payment transactions and notifies merchants if a payment has been made.
Setup Fee: None
Monthly Fee: None
Transaction Fee:
Online banking – Php 10
OTC bank deposits – Php 15
Payment Centers – Php 20
5. PesoPay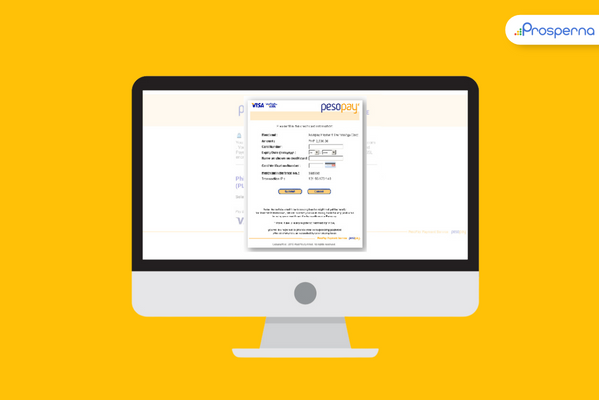 About: PesoPay is the rebranded name of AsiaPay Philippines, one of the leading electronic payment providers in Asia. They aim to provide merchants with multiple payment options without the need for manual integration.
What It Can Do for Online Sellers: They partnered up with local payment services such as BancNet for ATM debit cards, GCash and Smart Money for e-wallet payments, and PayCash, a cash-based payment processing service that allows those without bank accounts to pay online.
Fees: Annual setup fees based on payments received
6. PayPal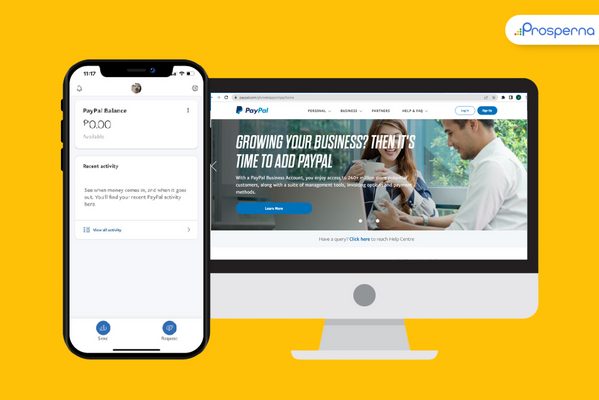 About: PayPal provides an easy and quick way to send and request money online to anybody (local and abroad) without revealing sensitive financial information. It has an annual growth rate forecast of 10.5% from 2018 to 2023.
What It Can Do for Online Sellers: For a percentage transaction fee, their technology enables merchants to accept payments from customers using credit/debit cards and PayPal.
You can set up PayPal payments on your online store, especially if you have international customers, or you can just build one with Prosperna, which already comes with this feature.
Setup Fee: None
Monthly Fee: None
Transaction Fee:
Domestic payments — 3.9%
International payments — 4.4%
7. Coins.ph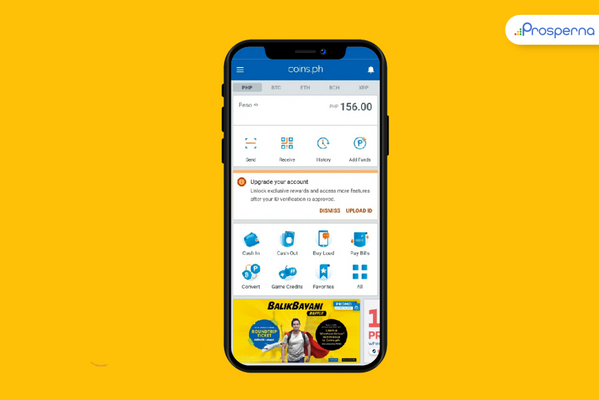 About: Coins.ph is a free, secure, and trusted mobile wallet that lets you access financial services from your phone—even without a bank account or credit card.
Unlike other platforms, the funds are secured through a BSP-licensed eWallet that allows direct cash-outs for users.
What It Can Do for Online Sellers: They offer other services like cryptocurrency to send funds. Sellers can increase transaction limits, access API keys, and do mass payouts for online stores that want to use this as their payment gateway.
Setup Fee: None
Monthly Fee: None
Transaction Fee: None
8. GrabPay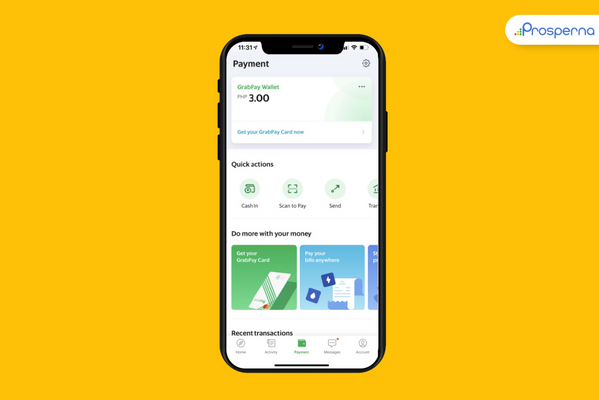 About: GrabPay is a digital payment provider developed by Grab, a ride-hailing company, that can be used to give and receive money without cash.
This is a hassle-free method for travelers and commuters, especially with the Grab Rewards, which act as a loyalty system for GrabPay users.
What they can do for Online Sellers: Without any subscription fees or maintaining balance required, the app users can use this digital wallet at their convenience.
It does more than just allow cashless rides; merchants also use them to receive payments for goods and services through the Grab App or through your online store.
Setup Fee: None
Monthly Fee: None
Transaction Fee: +Php 15 for Instapay transactions
9. ECPay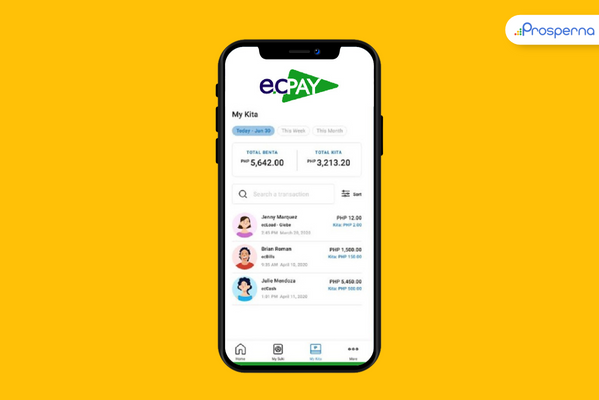 About: ECPay (Electronic Commerce Payments Inc.) is an electronic multi-payment service provider in the Philippines that operates as a secure electronic depot for online transactions.
They work as a 24/7 one-stop shop for bill payments, top-up loads, electronic pins, cash-ins, and money transfers.
What It Can Do for Online Sellers: Their network grew by enabling retail outlets and collection partners to offer accurate, secure, and timely payment services to their customers while providing merchant and biller clients with real-time electronic reconciliation, web-based reporting, and system management.
All transactions can be done on mobile or over-the-counter at 7-Eleven, San Mig Food Avenue, and Petron stations.
Fees: Depends on the selected payment method and transaction type
10. Xendit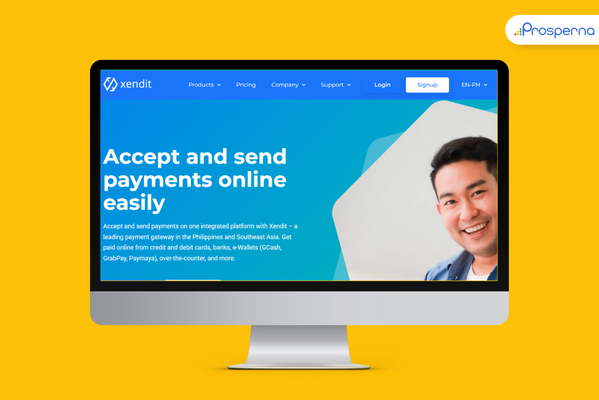 About: Launched in 2015, Xendit is a Jakarta-based digital payment provider that expanded to the Philippines at the end of 2020. They aim to make payment transactions as easy, secure, and simple as possible for both buyers and sellers.
What It Can Do for Online Sellers: Xendit handles payments and can also administer marketplaces, distribute wages and loans, prevent fraud, and assist businesses in expanding with the use of simple integrations.
Setup Fee: None
Monthly Fee: None
Transaction Fees: All transaction fees are exclusive of 12% VAT
Conclusion
For Prosperna Online Store users, you can use all of these technologies at the convenience of you and your customers through Prosperna Payments.
At the lowest transaction fees in the market, you'll be able to accept payment from 50,000 over-the-counter payment providers, online banking, and eWallets.
Many Filipino consumers will learn a simpler way to pay online as this trend grows in the country, and these digital payment service providers will make it easier for you to connect with your customers.
Prosperna, Your Partner to eCommerce Success
Prosperna is an all-in-one eCommerce platform for Philippine businesses. We are on a mission to empower 100,000 Philippine MSMEs with simple and affordable eCommerce solutions.
In fact, we are super passionate about helping Philippine MSMEs we're giving you a free account forever!
Want to use these digital payment providers on your website? Create your free-forever Prosperna account now.