Valentine's Day is just around the corner, and it's time to start thinking about the perfect gift for that special someone. For businesses, this is a perfect opportunity to stock up on products that will appeal to shoppers looking for the perfect gift for their loved ones.
Filipinos are known to be "the most emotional people in the world," and they are not afraid to say "I love you". While some Filipinos are kuripot (frugal) when it comes to splurging on Valentine's Day gifts, online businesses can still tap and tug at Filipinos' romantic hearts.
From romantic getaways to thoughtful keepsakes, we've rounded up the best Valentine's Day gifts that are selling fast in the Philippines.
Valentine's Day Is Revenue Day
Valentine's Day is an excellent opportunity, even with low-cost marketing, to make extra money.
People would go out to celebrate the day of love—often eating out, watching a movie, and splurging on romantic gifts for their special someone.
These days, people go online to find different ways to connect and celebrate this special day.
According to iPrice, there is an increase of 238% in online searches for "care package," while "romantic gifts" increased by 57% in Asian countries, including the Philippines.
Interest in the following go-to Valentine's Day products also grew: 236% in "scented candles", 123% in "roses", 83% in "flowers", 82% in "lingerie", 50% in "chocolates", 49% in "bouquets", 22% in "jewelry", and 18% in "perfume".
Here in the Philippines, there's a significant increase in web searches for "Valentine's Gift", "flower bouquet", "roses", and "chocolates" during Valentine's Week.
So what do all of these mean for your business?
It's time to take advantage of this season of love and increase your sales.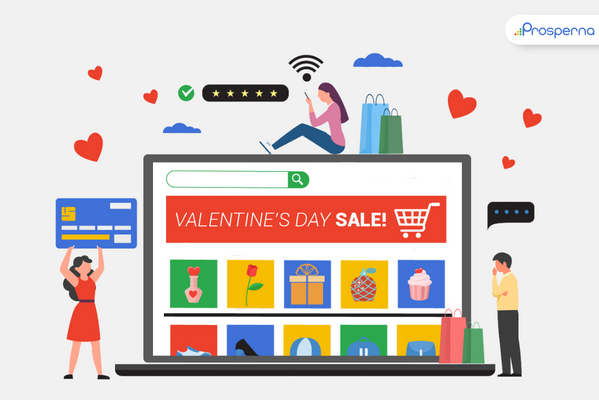 Valentine's Day Gift Ideas for Your Loved Ones
Valentine's Day is one of the most popular times for small business owners. It is a time when people are looking to express their love and appreciation for each other, so gifts are a great way of showing how much you care.
But wait!
This season is not just for those in a romantic relationship. Family, friends, colleagues, classmates, and even pets receive gifts on Valentine's Day.
There are lots of Valentine's Day gifts that sell fast online in the Philippines, but we've narrowed it down to our top five picks.
1. Chocolates, Candies, and Other Sweets
What's the sweetest way to say "I love you"?
Buy them chocolates, candies, and sweets, of course!
These are classic Valentine's Day gifts in the Philippines for a reason. Most people have sweet tooths, and chocolate is a well-known go-to comfort food.
Studies show that chocolate and other sugary foods "trigger reward pathways in the brain".
Eating chocolates and sweets received during Valentine's Day will likely cause positive feelings associated with the giver.
How can your business stand out with so many online retailers selling chocolates and other sweet products?
Here are some tips:
Steer away from the usual and think of creative ways to sell your chocolates in bulk. Why not sell chocolate bouquets, sweets grazing boxes, or chocolate buckets?
Say no to big commercial brands and support local. Get your chocolates from artisan chocolate shops, like Sweet Bella PH, or make your own hand-crafted chocolate concoctions instead.
Go the healthy route. Filipinos are becoming more health-conscious. You can sell healthier alternatives of this favorite Valentine's Day present to a niche market.
2. Bouquet of Flowers
How many ways can one say, "I love you"?
Let the flowers speak in multiple ways!
Flowers are always a popular gift for Valentine's Day. Flowers have different meanings; it's no surprise that these have become go-to gifts for those who want to express their love.
You can go the traditional route and sell bouquets of fresh flowers.
Or, if you want something that lasts, you can sell bouquets of preserved flowers.
Additionally, you can also sell potted flowers that the recipients can take care of.
Here are some of the best-selling Valentine's Day flowers that you can add to your inventory:
Red Roses speaks of love, romance, beauty, and perfection.
White Roses to convey purity of intention.
Hyacinth symbolizes one's commitment.
Red Chrysanthemum speaks of love and passion.
Pink Asters symbolize love, charm, and sensitivity.
Daisies convey beauty, innocence, and purity.
Tulips speak of comfort and warmth and are a symbol of perfect love.
White Oriental Lilies symbolize beauty, class, and style.
Orchids convey love, beauty, luxury, strength, and exotic seduction.
Gardenias speak of purity and joy, a symbol of deep love.
Upsell your products through a Valentine's Day Advent Calendar. Create 14-day surprise gift boxes with one Valentine's gift idea for each day. You can pre-choose the products or have buyers choose their own. From chocolates to flowers to other treats!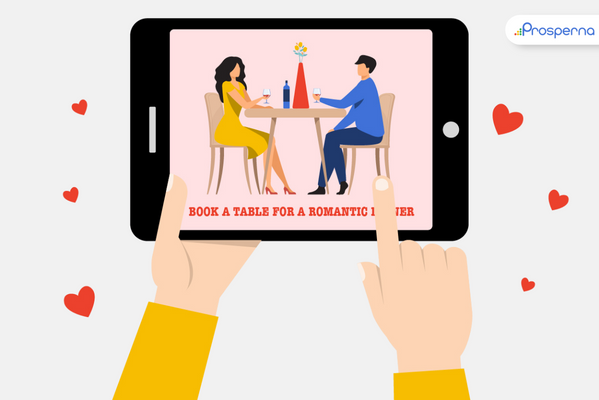 3. Dinner Date or Breakfast in Bed
A famous saying goes, "The way to a man's heart is through his stomach."
But would you agree that sharing a meal brings people together, regardless of gender?
With pandemic restrictions easing up, people want to go out and celebrate love with romantic dinners. Offering the option to book online would help your customers have a more pleasurable dining experience.
But don't limit your services!
Offer exclusive online deals and start your own online delivery system for those who want to stay in and spend a safe Valentine's Day at home.
Here are some unique Valentine's Day gift ideas:
All-day "Breakfast in Bed" Meal Set – Good option for busy professionals or those who don't know how to cook but still want to make a sweet gesture to express their love for their husband or wife.
Cook-it-yourself Valentine's Day Special – An ideal bonding activity for couples and families, sharing good laughs and meaningful conversations while preparing their meals.
Buy One, Gift One Deal – Perfect for those in long-distance relationships who want to celebrate love by sending a surprise Valentine's Day gift to their girlfriend or boyfriend.
4. Jewelry
Classic and timeless, jewelry is a crowd favorite when it comes to Valentine's Day gifts in the Philippines.
Gifting jewelry is said to represent one's devotion and lasting love.
It could be a cute Valentine's Day gift or an elegant piece.
Like flowers, jewelry has different meanings and symbolism depending on the gemstone, material, culture, and faith.
The best-selling Valentine's Day jewelry include:
Heart – the ultimate symbol for Valentine's Day
Infinity – signifies the love that has no beginning and no end
Key – conveys that the recipient holds the key to the giver's heart
Circle – symbolizes wholeness, perfection, and oneness
Star – sends the message that the recipient is a dream come true
Whether you're planning to resell jewelry items in your online store or sell your handcrafted jewelry, adding these elements would surely be a hit with your customers.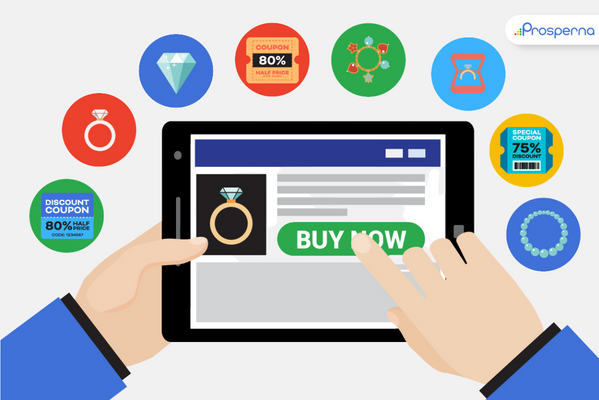 5. Gift Cards or e-Vouchers
But what if your products or services are NOT typical Valentine's Day-themed special gifts?
E-gift cards and vouchers are always a safe bet as a Valentine's Day gift.
They're easy to sell, and there is no risk involved in getting them wrong since the recipient can choose whatever they want themselves.
You can also offer to customize the gift cards with a personal message for their loved ones.
Take it up a notch and sell a set of gift coupons redeemable all year round.
With more practical Valentine's Day gifts for him and her, you can make your customers' lives easier!
What's more, doing a sale this Valentine's Day is an excellent strategy for customer retention.
Make Sure Your Website Is Ready
If you're not already selling Valentine's Day gifts on your online store, now is the time to do it!
Make sure your website is properly set up and updated with all of the latest products.
And of course, don't forget to promote your special Valentine's Day gifts on your social media to reach more people and increase your sales this season!
Prosperna is an All-In-One eCommerce platform created specifically for Philippine MSMEs. You can:
Set up your eCommerce website for as low as USD $9 (PHP 495).
Accept multiple online and offline payment options.
Offer nationwide delivery through local shipping providers.
Connect to multiple social channels and online marketplaces.
Enjoy local support and our "we do it for you" service.
Prosperna, Your Partner to eCommerce Success
Prosperna is an all-in-one eCommerce platform for Philippine businesses. We are on a mission to empower 100,000 Philippine MSMEs with simple and affordable eCommerce solutions.
In fact, we are super passionate about helping Philippine MSMEs we're giving you a free account forever!
Want to sell Valentine's Day gifts online? Create your free-forever Prosperna account now.