E-gift cards are a simple and affordable way to reward customers and attract new ones. The Philippines' gift card market has seen consistent growth in the past few years, and it's a market you don't want to ignore if you want your business to level the playing field.
In this post, we'll explain what an e-gift card is and discuss some of the benefits they offer your business.
So if you're looking for a new way to boost your online business, read on!
Key Takeaways
E-gift cards can be used as payment at retail establishments, dining establishments, movie theaters, gas stations, day spas, and pretty much everywhere else you can buy goods or services.
The main benefit of selling eGift cards for your business is that they are made to bring in new clients.
You have a great opportunity to force buyers to recognize your brand in the easiest way possible by selling e-gift cards in your eCommerce businesses.
What is an E-gift Card?
Sometimes called digital gift cards or electronic gift cards, an e-gift card is a digital card that customers can use to make purchases from your business.
They are typically bought by another person and presented as a gift (hence its name "gift" card) for occasions like Christmas, Valentine's, birthdays, etc.
When a customer is unsure of what they want to buy from your online store, these cards might be quite helpful.
How Do E-Gift Cards Work?
E-gift cards are distributed via email and usually include a specific gift code assigned by the merchant.
All your customers have to do is purchase them on your website, and they can be emailed directly to the lucky recipient.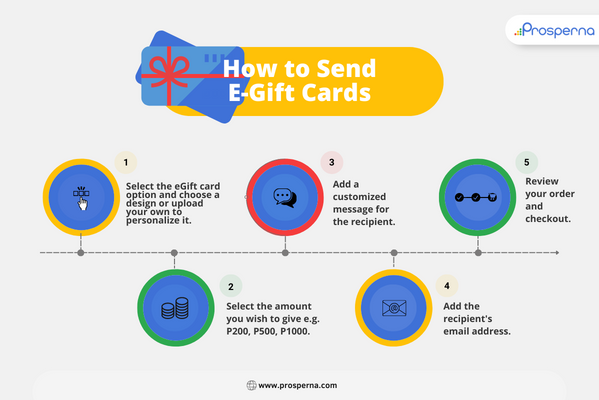 Your recipient will automatically receive the e-gift card in their email, which can be used at any time, depending on the gift card's terms and conditions.
Many retailers and restaurants now accept e-gift cards as a payment method. Plus, sending e-gift cards allows for an extra layer of convenience, meaning people no longer have to go out of their way to find and physically mail a gift card.
5 Benefits of E-Gift Cards on E-commerce Stores
Your business could benefit from using digital gift cards as a marketing tool. They are advantageous not only for the recipients but also for the business itself, in a variety of ways.
1. Increase Sales and Revenue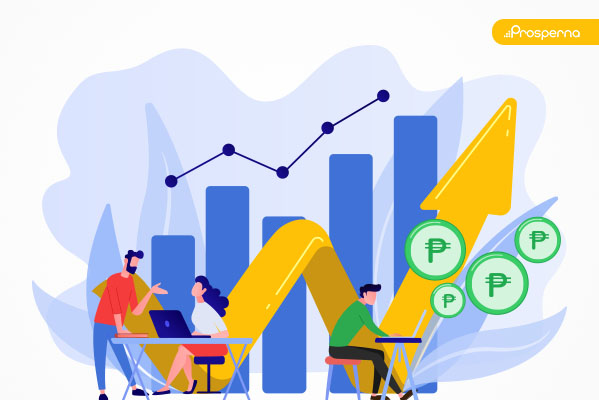 Gift cards can increase your sales in a number of ways. To start with, the most popular present throughout the Christmas season is an e-gift card, so selling the gift card itself is a great method to replenish your income streams.
Another way is through 'up-spend'. Customers frequently add more of their own money to a gift card's value. A person who shops with a gift card ends up spending $38 more than the amount that was originally loaded onto the card.
Additionally, they are more likely to buy expensive products. All these can help increase your sales and grow your business.
2. Boost Brand Awareness
E-gift cards can be branded with your business logo, slogan, and even a personalized message or design.
Furthermore, they act as direct advertising since the customer may use the e-gift card at any time or even give it to someone else who will also see and know about your business.
3. Convenient and Secure
E-gift cards are becoming increasingly popular for so many reasons. Not only are they a secure and safe form of payment, but e-gift cards also offer convenience that traditional cards do not.
E-gift cards allow you to purchase items from the comfort of your own home or while on the go, all while avoiding long lines at the store—a strategy most contactless businesses are adapting to.
As an added bonus, e-gift cards come with expiration dates and other terms that protect you from fraud and other financial woes.
4. Gain Customer Loyalty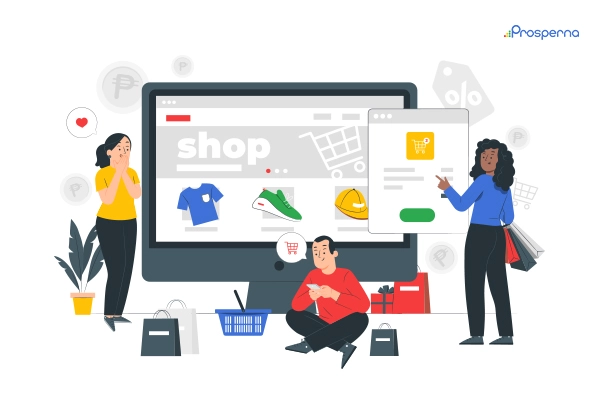 Selling e-gift cards for your business is an excellent way to gain customer loyalty.
They are useful, and the opportunity to personalize them increases the interest your customers have in your business.
Offering e-gift cards is a terrific way to engage your customers and thank them for their patronage. Long-lasting seller-buyer relationships may result from it, which eventually boosts sales and customer loyalty.
5. Sustainability
E-gift cards can be a great way to show someone you care, and they have the added bonus of being eco-friendly.
By purchasing and sending e-gift cards, you're reducing the waste that would typically result from having physical cards printed. Once e-gift cards are received by your recipient, they have a choice to either keep the card digital or print it out for use.
Either way, e-gift cards are a great option for those looking to reduce their impact on the environment.
FAQs
What is the difference between a gift card and an e-gift card?
A gift card is a physical card, whereas an e-gift card solely consists of a code or PIN delivered to your email.
Are e-gift cards safe to buy?
Buy e-gift cards only from reputable merchants, as you'll be disclosing personal information about yourself and the recipient, such as email addresses and credit card numbers.
Final Thoughts
As a small business owner, it's important to explore all of your options for reducing costs and increasing profits, including using e-gift cards.
If you seek ways to meet customer demand while giving you different commercial and revenue-generating opportunities and improving sustainability, it's time you start providing e-gift cards in your online store.
With the help of Prosperna's All-In-One eCommerce software, you can easily create promo codes to be incorporated into your e-gift cards and offered to your customers this holiday season.
Further reading:
Prosperna, Your Partner to eCommerce Success
Prosperna is an all-in-one eCommerce platform for Philippine businesses. We are on a mission to empower 100,000 Philippine MSMEs with simple and affordable eCommerce software.
In fact, we are super passionate about helping Philippine MSMEs we're giving you a free account forever!
Want to offer e-gift cards to your customers? Create your free-forever Prosperna account now.