Social media is vital for online clothing stores for various reasons, which is why it is also important to stand out to win customers' attention.
Filipinos love fashion, and they look to celebrities and influencers to look for inspiration. And when they browse online, they mostly do it on social media.
But how can a small online clothing store business stand out with more businesses and brands flocking to social media?
Continue reading to find out what tools, tips, and tricks you can use to make your online clothing store stand out on social media!
1. Turn Your Social Media Into a Social Commerce Channel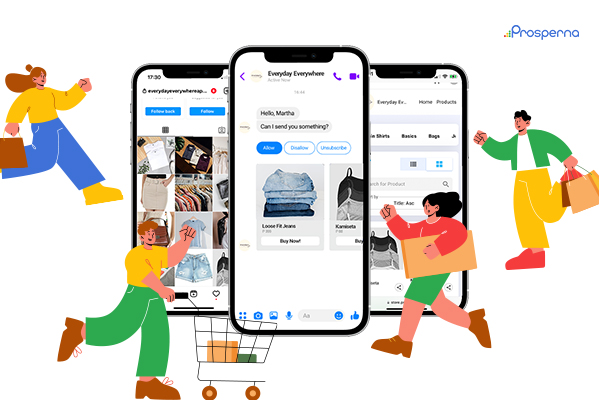 While social media is generally used to drive website traffic, some platforms now allow social buying. Social commerce allows social media users to purchase straight from the platform, shortening the customer's path to purchase.
Photos are commonly used to facilitate online shopping on platforms such as Facebook and Instagram. However, many retailers also employ video as a direct sales channel, with buyers purchasing from YouTube and TikTok.
Plus, with social commerce apps that can be integrated into social media platforms, like Prosperna, you can make it a seamless buying experience because users don't have to go to a third-party website to purchase.
Don't overwhelm your visitors by displaying your entire catalog on social media. Instead, create categories for your lower-priced and most popular boutique items. And then direct customers to check out the rest of your online store or eCommerce website.
2. Create Interesting and Engaging Content
To make your online clothing store stand out, you must post engaging content that appeals to your target audience.
Social media followers don't follow clothes labels to see promotions and branded content. They want to see how others wear your stuff. Their style needs inspiration. They want news. Keep your followers interested by posting new and different things.
Pro Tip: The best fashion social media content pulls people together. Connect with your audience by talking about what they care about.
For example, today's online consumers care for sustainability and conscious spending. Think about how your clothing business can support these, and then share that through your content.
Use high-quality images and videos. Poor-quality visuals will only serve to detract from your brand. Social media
live selling
is also an excellent way to showcase your collection and engage your followers in real-time.
8. Run Contests, Giveaways, and Sales Promos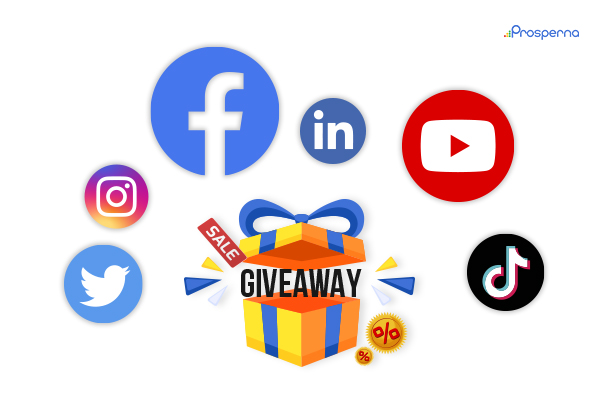 Filipinos love sales and giveaways. Just look at the regular "Pay Day Sale" on online marketplaces like Shopee and Lazada.
Contests, giveaways, and sales promotions are proven to get people excited about your store. They are also a great way to get people to follow your store on social media.
Announce the contest or giveaway on all your social media channels. Specify the rules and regulations. Add a sense of urgency to encourage people to sign up ASAP by putting a clear deadline. Lastly, ensure that you deliver on the prizes you said you would give.
One of the worst things you can do for your clothing business is to mislead your customers and break their trust. While we want people to get hyped, make sure to be clear on marketing your contests and giveaways. Put your terms and conditions in writing – and make them available for your customers.
3. Use Relevant Hashtags
Hashtags are a great way to help your online clothing store stand out on social media.
Hashtags can help more people find your store and learn about your products because your posts are discoverable for people searching a particular hashtag.
Use different sets of hashtags, including general hashtags, industry-specific hashtags, and location-based hashtags. You can also create your own branded hashtags to help promote your store.
Add fashion hashtags like #OOTD, #fashion, or #style to expand your reach even to those not familiar with or following your brand (yet).
4. Respond to Comments and Messages Promptly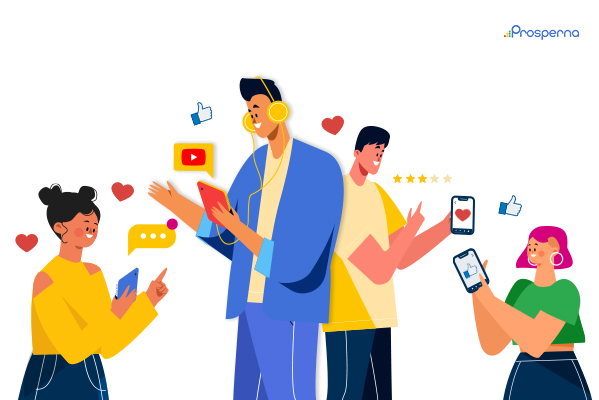 One of the best things you can do to help your online clothing store stand out on social media is promptly responding to comments and messages. It shows that you're paying attention to your customers and caring about their experience.
So how can you effectively build a rapport with your customers and make them more likely to return in the future?
Prioritize speed in direct messages. Have a dedicated person manage your social media so they can respond swiftly and positively. 79% of consumers want a brand to reply within 24 hours, 40% within the first hour.
And remember, nothing beats giving personalized service. People want to do business with real people. Engage with sincerity, empathy, and malasakit (solicitude or attentive care).
Improve your response rate by
utilizing a chatbot
to answer frequently asked questions, display your product catalog, and even assist customers through an AI chatbot.
5. Connect With Other Users and Brands in Your Industry
By following and engaging with other users in your industry, you can build relationships and create connections that will benefit your clothing business.
When other users see you actively engaging on social media, they are more likely to check out your profile and potentially follow you. By engaging with other users' content, you may be able to get them to share your content as well.
We are now in a world of connectivity, and there's been a massive shift in how we do business.
Collaboration trumps competition, so leverage social media to connect with potential partners, collaborators, and investors.
Some businesses go straight to talking about their business and going for the ask. But this is not how you stand out on social media! Always come from a place of service and give value first. That's how you build mutually beneficial connections.
7. Use Social Media Influencers to Promote Your Brand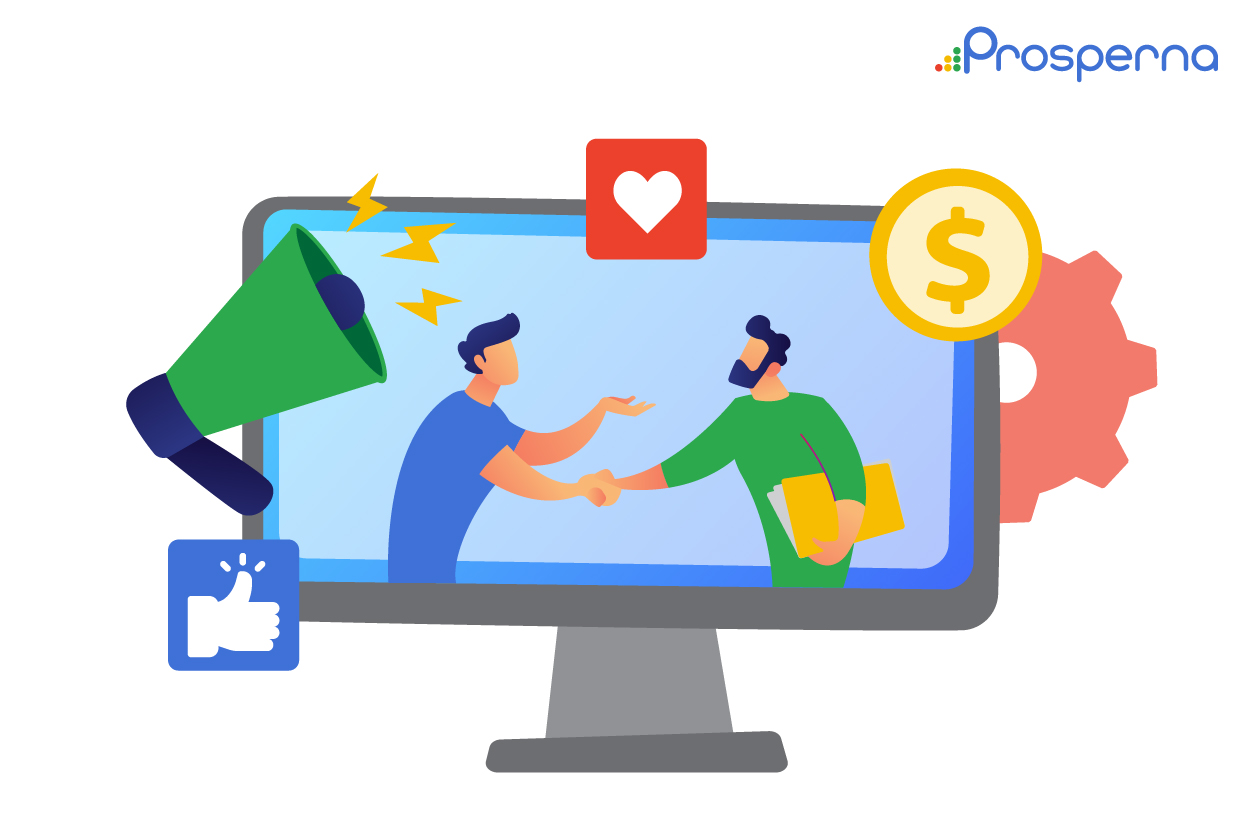 Influencers have a large social media following and can influence their followers' buying decisions.
One study found that 86% of Filipinos follow at least one social media influencer. No doubt, partnering with the right influencers will help your online clothing store to stand out from the competition. But not all influencers are created equal.
Create an influencer marketing strategy that covers the outcome you want to achieve, your budget, and what you need from the social media influencer. If you've done your planning well, it's easy to shortlist influencers to hire and partner with.
Don't just look at the number of followers that a social media influencer has. Ensure that they have an engaged following that matches the target market for your online clothing store. And above all, partner with someone who aligns with your values.
6. Share User-Generated Content
One of the most effective ways to stand out in social media is to share user-generated content (UGC). Why? Because it's authentic, engaging, and helps build trust between your brand and your customers.
UGC is some of the most powerful content you can share. By encouraging customers to share images or videos of themselves wearing the clothes they buy from your online store, other shoppers will feel more confident purchasing from you.
Another way is to share reviews and testimonials to show social proof. You can also host contests and giveaways to encourage more UGC content.
Lastly, don't hesitate to explicitly ask customers to tag you on social media and show off their clothing finds right after purchasing from you.
Do you need to ask permission before reposting UGC content? The short answer: always ask permission before reposting any UGC content, and give credit where credit is due.
9. Monitor Your Analytics to Track Progress and Results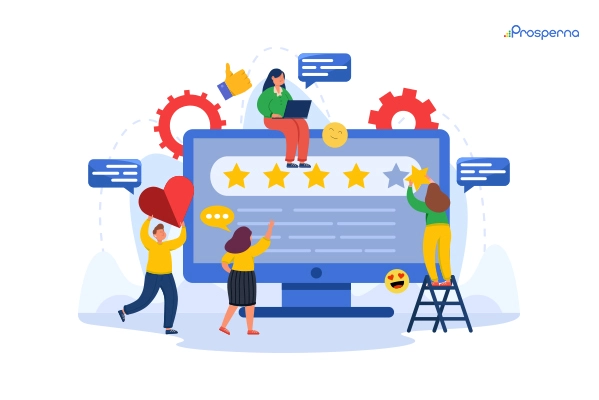 Tracking your progress and results over time can help you identify what is and isn't working.
It can also give insight into what's missing in your social media marketing strategy. For example, if your follower count isn't growing, it could indicate that you're not engaging with your audience enough. Or perhaps, you are on the wrong social media channel.
Data gives you an objective view of how your business is doing. By analyzing the numbers and identifying trends, you can make informed decisions and make changes accordingly.
Growing your online clothing store business is not just about the numbers. Use your critical thinking, business intuition, and creative interpretation to get a complete picture of what the numbers represent.
10. Try Different Social Media Platforms to Find the Ones That Work Best for Your Business
Every business is different, so testing and experimenting are essential to finding out what will help your online clothing store stand out on social media.
You may find that one platform is great for driving traffic to your website, while another is better for growing your brand's following.
Be consistent with your messaging and branding on all of your social media platforms. Doing so will help your followers easily recognize your content, and it will help create a consistent brand identity.
Just starting out, and you only have a small team? Build your social media presence on one or two platforms first. It's better to be on just one channel that you can consistently manage and grow than to be on all channels with lackluster content and poor social media management.
Final Word
Social media is a great way to promote your online clothing store. Using the tips in this article, you can create a social media strategy to help you stand out from the competition.
Let us know in the comments what tip you're implementing for your online clothing store. It's time for your business to stand out on social media!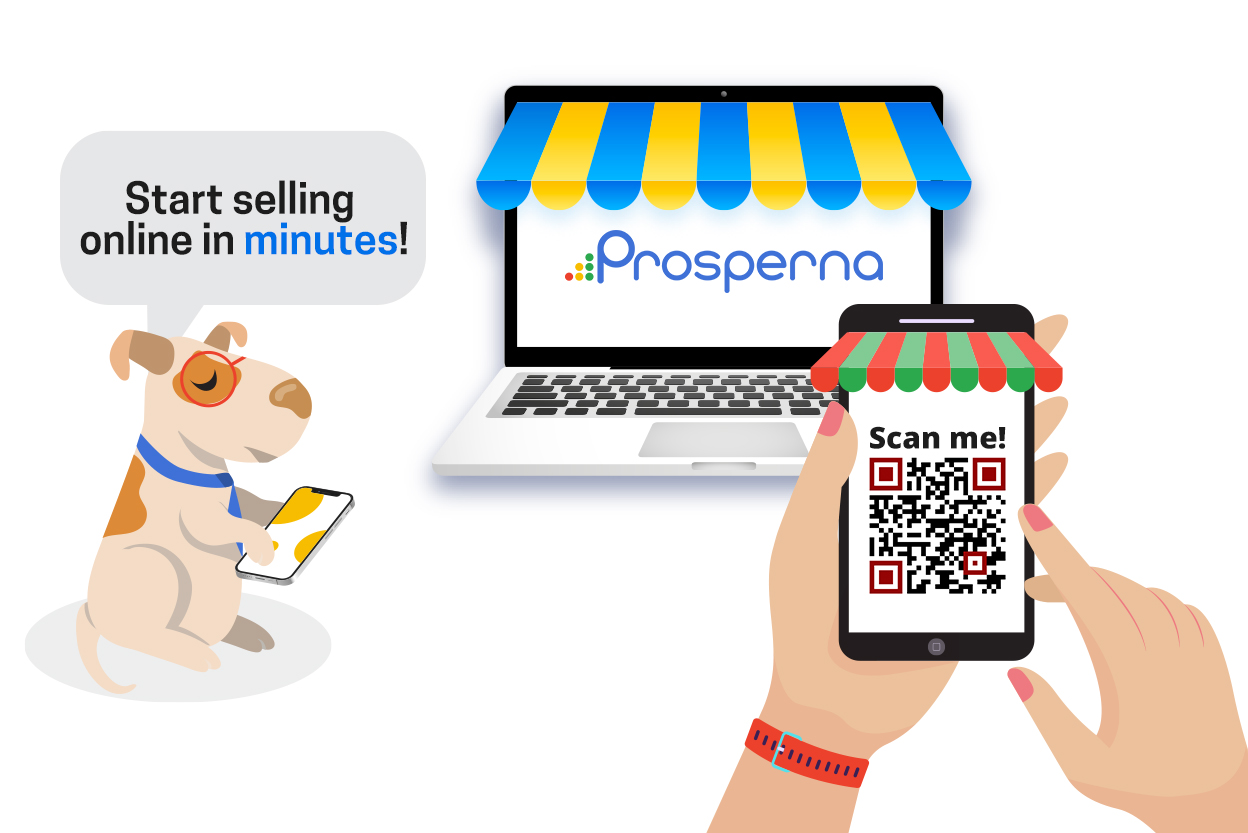 Prosperna, Your Partner to eCommerce Success
Prosperna is an all-in-one eCommerce platform for Philippine Businesses. We are on a mission to empower 100,000 Philippine MSMEs with simple and affordable eCommerce solutions.
In fact, we are super passionate about helping Philippine MSMEs — we're giving you a free account forever!
Want to start selling online? Create your free-forever Prosperna account now.