Technology continues to change the way we live, work and even shop, that eCommerce in the Philippines makes the shopping experience we used to know as "traditional."
Furthermore, world events like the COVID-19 pandemic have made it more pertinent that businesses should take part in eCommerce or online selling.
By 2040, statistics have predicted that over 95% of purchases will be made online.
So, what makes eCommerce different from traditional shopping that should encourage businesses to make the shift?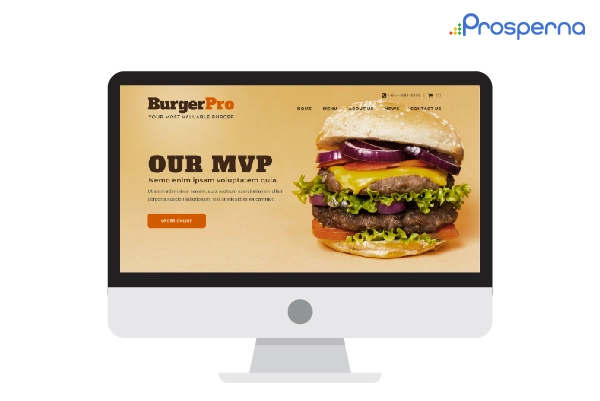 1. OMNIPRESENCE VS. STORE OUTLETS
By simple definition, eCommerce refers to buying and selling goods online, using electronic devices like smartphones and computers.
Whereas traditional shopping requires physical presence or face-to-face interaction to buy and sell.
Traditional commerce is about having an actual store or booth in a marketplace, and your presence depends entirely on where you set up shop.
If you want to become more accessible, you'd need to have outlets or branches in multiple areas so customers can find you.
In eCommerce, you get an "omnipresence" i.e. anybody with a gadget and internet connection will be able to find your store and go shopping.
All you need is one online store, but if you do decide to expand online, it's easy to create different selling channels that are equally easy to find and access.
2. BRANDING VS. DECORATION
Branding is defined as a distinction in the form of logo, packaging, promotional materials and design, that makes a business identifiable and different from other brands in the market. While, decoration refers to how a store can represent their business in terms of physical appearance.
In a physical store, there is only so much of your branding that you can show to customers.
You could decorate your shop to have a logo and brand colors, but consistency in every physical aspect can be hard and prone to human error.
Even when displaying your products around a store, the customer won't be able to browse every single item without tiring them out first.
On the other hand, eCommerce promotes having a consistent website design, so in any page that your customer visits, branding is consistent and browsing for items becomes simpler with clicks and scrolls.
Decorating your online store is also easy by simply changing themes, no extra setup required such as going to the store early to decorate or closing down for a few days to make renovations.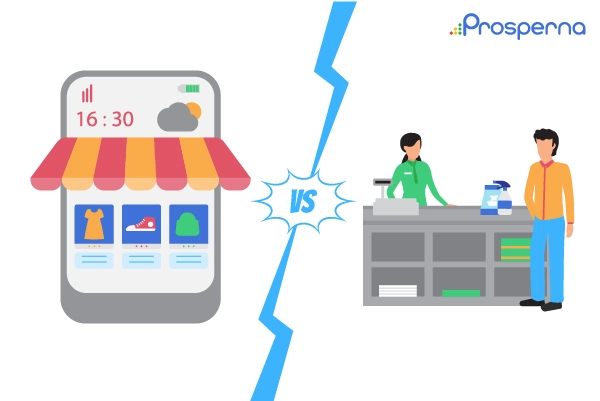 3. BUILD RELATIONSHIPS VS. TRANSACTIONAL INTERACTIONS
When people shop offline, it's usually a cycle of buy and leave.
Customers don't usually stick around to engage with the store clerks outside of what they need to do.
In simple terms, traditional commerce is transactional.
Sellers have to quickly market and advertise their products to customers and hopefully get them to purchase, without any expectations afterward.
Since eCommerce is in a virtual setting, interactions between a company and its customers can be continuous.
Brands can create marketing campaigns on their social media profiles to promote their products, at the same time, they can approach and engage with customers to build relationships with them.
Other than the actual sales transaction itself, there can be customer support and technical assistance that builds trust and fosters customer loyalty.
4. 24/7 OPERATIONS VS. LIMITED HOURS
Apart from having a physical store, your business may be constrained to your operating hours and number of days in a week, unless you operate a convenience store.
This is one of the major weaknesses of small businesses.
Also, since you only have a number of stores, customers still need to make and consume extra time to travel just for a visit to your store, sometimes without guarantees that they'll even make a purchase.
One of the biggest advantages of eCommerce in the Philippines is that online selling removes all physical constraints such as place and time, allowing your business to operate anytime, anywhere.
Customers can access your online store and make purchases while you are sound asleep or preoccupied with other things.
In the New Normal, you don't have to worry about losing money because of curfews and other protocols against the pandemic.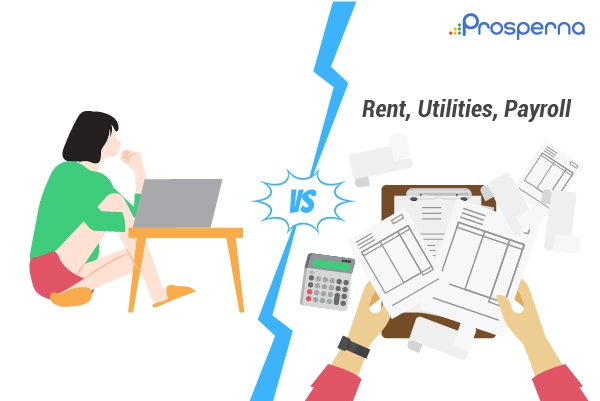 5. BARE NECESSITIES VS. UNWANTED COSTS
Opening a retail store comes with a lot of costs on top of starting your business.
These include rent, permits, equipment, signages, interior decor and other professional services, to name just a few.
Apart from your storefront, you may also require a separate warehouse as a storage unit, if it doesn't all fit in one place.
You haven't even started selling yet, but you already need to spend around USD100,000 (PHP4.8 million)!
In our previous blog, we've shared that there are at least six (6) ways to start an online store and none of these options come close to the vast amount you'll spend with a physical store.
With an eCommerce Website, you're not even required to have a physical store.
Using online store builders like Prosperna, you can create an account in minutes and get started for as low as USD 25 (PHP 1,260) per month, which includes every feature you need.
6. PARTNERS YOU NEED VS. HIRING TOO MANY PEOPLE
Apart from the startup costs, you also need to hire human resources that will fulfill different roles to operate your store.
You'll need clerks, cashiers, sales associates and store managers, the list goes on…
These can take up your time and money finding the best candidates, delaying your business even further.
Meanwhile, an online business can help you operate solo or simply work with partners you truly need, like an online store builder and order fulfillment.
You save time and money, plus you keep all the profits to yourself.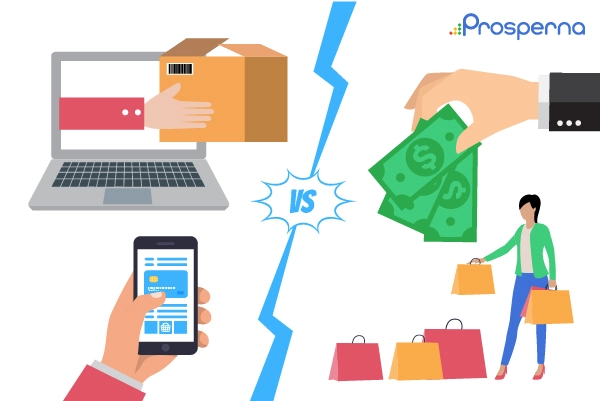 7. CONVENIENCE VS. HASSLES
As a business, you need to pay attention to your customers.
Whenever they go to your store, they spend resources just to get there.
They have to leave early, spend money to travel, take time to browse, fill up their carts and take out their wallets.
At the end of the purchase, they still have to carry everything themselves and worry about making it home safely.
But if you can bring the shopping experience to them with eCommerce, you make things convenient and much more secure for your customers.
All they have to do is make a few clicks to order online and pay digitally, and they can have their orders delivered to their doorstep.
Especially today when businesses need to become contactless, providing convenience safely is key to success.
CONCLUSION
Traditional shopping is not ideal in the "New Normal" anymore. With that said, you can start a business today without a physical store.
In this comparison between traditional shopping and online selling, it has been proven that through eCommerce in the Philippines, you can:
CREATE AN OMNIPRESENCE
BUILD COMPANY BRANDING
FOSTER CUSTOMER RELATIONSHIPS
OPERATE 24/7
WORK WITH JUST THE BARE NECESSITIES
PARTNER UP WITH WHO YOU NEED
PROVIDE CONVENIENCE
Prosperna is on a mission to support 100,000 SMEs in the Philippines grow their business using Customer First eCommerce technology.
Create your free-forever Prosperna account now and start your online store today!