From content creation and distribution to analytics and optimization, the realm of content marketing tools offers a wealth of opportunities for businesses to enhance their online presence and achieve their marketing goals.
Content marketing has become an indispensable strategy for businesses to connect with their target audience and drive growth. Crafting compelling content is just one part of the equation; the other crucial element is leveraging the right tools to maximize its impact.
In this blog post, we will explore some of the best content marketing tools available on the market, each designed to streamline your efforts, boost engagement, and ultimately drive conversions.
List of Top 10 Content Marketing Tools
When it comes to content marketing, having the right set of tools can make all the difference in maximizing your efforts.
Here are the top 10 content marketing tools that can revolutionize your strategy and drive your business forward:
HubSpot
HubSpot is a leading inbound marketing platform that offers a range of features to help businesses attract, engage, and delight their audience.
It provides tools for content creation, social media management, email marketing, lead generation, and analytics. 
With HubSpot, you can create and optimize various types of content, schedule and publish social media posts, automate email campaigns, capture and manage leads, and gain valuable insights through analytics and reporting.
The platform's user-friendly interface, extensive integrations, and robust features make it a popular choice for businesses of all sizes looking to enhance their content marketing strategy and drive growth.
SEMrush
One of SEMrush's key strengths is its keyword research functionality. It allows you to discover valuable keywords and search terms that align with your target audience's intent.
By identifying the right keywords, you can optimize your content to rank higher in search engine results, attract organic traffic, and reach the right audience.
Additionally, SEMrush provides in-depth competitor analysis, giving you insights into your competitors' content strategies, top-performing keywords, and backlink profiles. 
This information helps you identify gaps in your own content strategy and uncover opportunities to outperform your competition.
Its comprehensive suite of features empowers you to refine your content marketing strategy, drive targeted traffic, and achieve better results in the highly competitive online landscape.
BuzzSumo
With BuzzSumo, you can analyze the performance of specific content pieces or topics, gaining insights into the number of social media shares, backlinks, and overall engagement.
This data helps you understand what content resonates with your audience and allows you to tailor your strategy accordingly.
It also enables you to uncover trending topics and discover popular content in your industry. By identifying emerging trends, you can create timely and relevant content that captures the attention of your target audience.
The platform also provides insights into key influencers in your niche, allowing you to build relationships and leverage their networks for greater exposure.
Canva
If you're a small business owner looking to elevate your visual content, Canva offers a simple and accessible solution.
One of Canva's key advantages is its intuitive drag-and-drop interface, which allows users to effortlessly arrange and edit elements to create stunning designs.
Canva also provides a vast library of stock photos, icons, and illustrations, saving you time and resources when sourcing visual assets.
Plus, it allows you to collaborate with team members in real-time, making it an ideal tool for collaborative projects and ensuring consistent branding across different content pieces.
Whether you need graphics for social media, blog posts, presentations, or other marketing materials, Canva provides a convenient and efficient solution for all your design needs.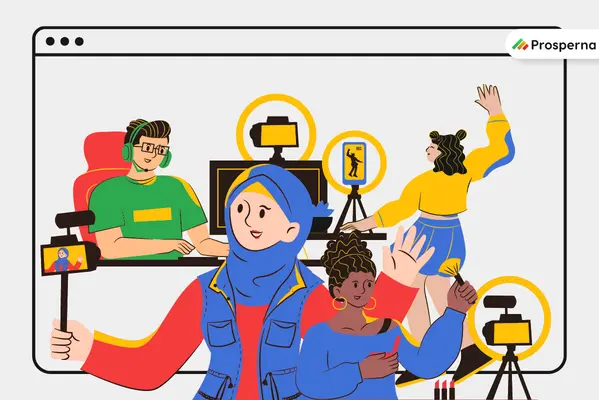 CoSchedule
CoSchedule is a comprehensive content marketing tool that combines project management, a content calendar, and social media scheduling features into one platform.
It helps streamline content creation and distribution processes, enabling teams to collaborate effectively and stay organized.
One of its key features is its content calendar, which provides a centralized view of all your content activities and deadlines.
With its drag-and-drop functionality, you can easily plan and schedule blog posts, social media campaigns, emails, and other marketing activities.
This visual representation helps you stay on top of your content schedule and ensure timely delivery.
Buffer
Buffer is a widely recognized social media management tool that simplifies content distribution and scheduling across multiple social media platforms.
One of the key advantages of Buffer is its scheduling functionality. It enables you to plan and schedule social media posts in advance, ensuring consistent and timely content delivery.
You can create content for multiple platforms, set specific posting times, and even schedule posts at the best times for maximum audience reach and engagement.
Not only that, Buffer also provides in-depth analytics to help you measure the performance of your social media campaigns.
It tracks key digital marketing metrics such as post engagement, reach, and click-through rates, giving you valuable insights into the effectiveness of your content. 
Google Analytics
Google Analytics is a powerful web analytics tool that provides comprehensive insights into the performance of your website and content marketing efforts. In fact, studies show that about 28.1 million websites use Google Analytics.
It offers a wide range of metrics and data points to help you understand user behavior, track conversions, and make data-driven decisions.
Its ability to track website traffic and provide detailed audience demographics is what makes Google Analytics a very popular content marketing tool.
It helps you understand who your website visitors are, where they come from, and how they interact with your content.
This information enables you to tailor your content and marketing strategies to better meet the needs and preferences of your target audience.
You can even set up goals and track conversions, and look into the effectiveness of your content in driving desired actions. 
Mailchimp
Mailchimp is a leading email marketing platform that enables businesses to create, automate, and analyze email campaigns.
It offers a wide range of customizable email templates, drag-and-drop editors, and personalization options, allowing businesses to create visually appealing and tailored email campaigns.
Moreover, Mailchimp's automation features enable businesses to set up personalized and targeted email workflows.
You can create automated sequences based on user actions, such as welcome emails, abandoned cart reminders, or re-engagement campaigns.
With its user-friendly interface and comprehensive set of features, Mailchimp empowers businesses to nurture leads, engage with their audience, and connect with customers on a deeper level through effective email marketing.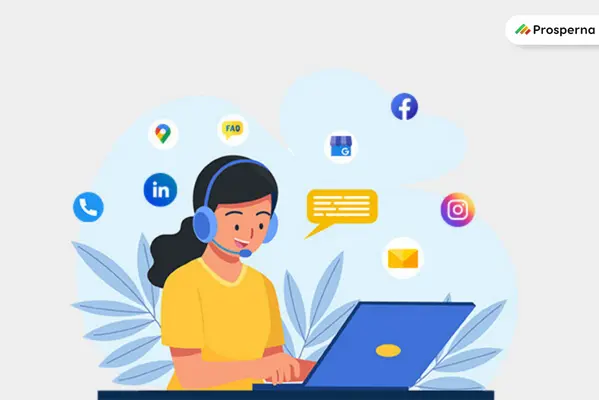 Grammarly
Grammarly is a widely used writing assistant that helps users enhance the quality and clarity of their written content.
What I love most about this content marketing tool is its ability to identify and correct grammar and spelling errors. It provides real-time suggestions as you type, highlighting mistakes and offering alternative corrections.
This ensures that your content is error-free and polished, helping you maintain a professional image and credibility.
They even offer advanced writing suggestions to enhance the clarity and effectiveness of your writing. It checks for sentence structure, word choice, and style inconsistencies, providing suggestions to improve readability and convey your message more effectively. 
Ahrefs
Ahrefs is a powerful SEO tool that provides a comprehensive suite of features to help businesses optimize their websites' search engine performance and improve their overall online visibility. 
One of the key strengths of Ahrefs is its robust backlink analysis capabilities. It allows you to analyze the backlink profiles of your own website as well as your competitors, providing valuable insights into the quality and quantity of backlinks.
This information helps you identify opportunities to build high-quality backlinks, improve your website's authority, and outrank your competition in search engine results.
This content marketing tool also offers powerful keyword research tools to help you discover valuable keywords and topics.
It provides detailed metrics on keyword search volume, difficulty, and potential traffic, allowing you to prioritize your SEO efforts and target keywords that are most likely to drive organic traffic to your website.
These top 10 content marketing tools cover a wide range of functionalities, empowering you to create, distribute, optimize, and measure your content effectively.
By leveraging these tools, you can enhance your content strategy, engage your audience, and achieve tangible results in the competitive digital landscape.
Content Marketing Tools FAQs
What do content marketing tools do?
They can offer you new topics to write about, help you reach your buyer personas, get visitors to engage with your content, and even help you make a buying decision.
What are examples of content marketing?
Content marketing examples include media like newsletters, podcasts, social media posts, and videos. All of these forms of content are meant to provide useful and relevant information that delights users and attracts them to your brand.
Final Thoughts
The right content marketing tools can be game-changers for businesses looking to enhance their marketing strategies, engage their audience, and drive growth. By leveraging these top content marketing tools, businesses can streamline their processes, optimize their strategies, and achieve better results in their marketing endeavors.
Remember, each tool has its strengths and caters to specific needs, so finding the right combination that aligns with your business goals is key. Invest in these tools, unleash your creativity, and propel your content marketing efforts to new heights.
Prosperna, Your Partner to eCommerce Success
Prosperna is an all-in-one eCommerce platform for Philippine businesses and digital creators. We are on a mission to empower 1 million Filipinos with simple and affordable eCommerce solutions.
In fact, we are super passionate about helping Philippine businesses and digital creators we're giving you a free account forever!
Want to start selling online? Create your free-forever Prosperna account now.