As a business owner, you're always looking for new marketing ideas to keep your customers coming back for more. And as the Chinese New Year approaches, small businesses have an opportunity to reach a vast and demanding market.
But the new year comes with a new way of conducting business. Studies show that 67% of Filipino consumers want to keep buying online in a post-pandemic world.
In this blog post, we'll explore some marketing ideas that you can use to increase eCommerce sales during the Chinese New Year.
What Is Chinese New Year?
The Chinese New Year, or Lunar Year, is a traditional Asian festival celebrated based on the Chinese Lunar Calendar. This 2023, the Chinese New Year will fall on January 22.
The festival is supposed to be a time of renewal and rejuvenation. It also marks the transition of the Chinese Zodiac. From the 2022 Year of the Tiger to the 2023 Year of the Rabbit
In China, the public holiday lasts for seven days. Most non-essential services, including banks, factories, and shops, will be closed for a week. The most significant theme for this festivity is family.
Celebrating Chinese New Year in the Philippines
Celebrating the Chinese New Year in the Philippines is about abundance, prosperity, and longevity. Filipinos of full or part-Chinese descent usually celebrate this festival with food, parties, and gift-giving.
There are many public activities like the lion dance parade in Binondo, Philippines' primary Chinatown, known as the oldest in the world.
Families eat at their favorite Chinese restaurants and do Chinese New Year shopping for tikoy, jade, and other traditional Chinese New Year gifts.
It is an opportunity for a small business to brainstorm marketing ideas to reach a vast market of Filipinos who are on the lookout for what to buy for Chinese New Year—from festive meals to lucky Chinese New Year products.
What Can the Chinese New Year Bring to Your Business and E-commerce Shop?
The Chinese New Year is a big deal in the Philippines. As one of the highly celebrated holidays in the country, businesses leverage it to see more sales.
The pandemic doesn't seem to make a dent in this. Why is that?
Here's the deal: Filipinos love convenience. Is there anything more convenient than shopping with just a click or a tap of your fingertip?
This is why eCommerce replaced traditional shopping in the Philippines. The eCommerce industry in the country has been rapidly growing and is projected to reach USD 22.95 billion by the end of 2023.
As regulations are easing up and businesses are operating their brick-and-mortar stores again, the majority of consumers will still be expected to continue brick-and-click shopping.
Also, keep in mind that Filipinos LOVE a good deal.
This Chinese New Year, a marketing idea you can easily implement is to give special online shopping deals to your customers and see your business prosper!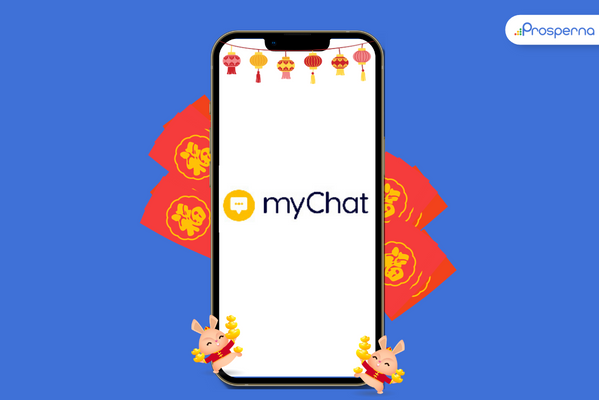 Why Have an Online Presence This Chinese New Year?
Part of your strategy as a small business is to have an online presence in the cyber marketplace—specifically, a website and social media platforms.
There are three places where you can have your ONLINE STORE:
Inside big online marketplace platforms like Shopee, Lazada, or Facebook Marketplace.
Create an online storefront on social media channels like Facebook or Instagram.
Build your eCommerce website through a website builder like Prosperna.
Apart from your online store, you also need to take advantage of social media marketing so you can:
reach a wider audience
connect real-time to WOW your market
direct customers to your eCommerce store, 24/7
Bottom line, having an online presence is a great marketing strategy to boost your eCommerce sales this Chinese New Year.
Don't leave it all to luck!
Let's break down some marketing ideas that are effective during the Chinese New Year.
E-commerce Marketing Ideas That Sell During Chinese New Year
Before launching any eCommerce marketing campaigns, you need to get down to the basics to avoid wasting your effort and resources.
Know your target market so you can speak your target market's language.
Make sure your inventory is accurate, and your delivery rates are correct.
Plan and document your marketing campaigns, so all details are ironed out.
So what ideas can you implement to market your business and have a prosperous Chinese New Year campaign?
1. Earn More, Bring in the Rabbit
Capitalize on the luck of this year's ruling Chinese Zodiac.
Filipinos love themed collectibles.
So why not add a few rabbit-themed items to your products or use these limited edition items as an incentive for shoppers to buy more from your eCommerce store?
Examples:
Add rabbit elements to your marketing collaterals. If you have a Facebook Business Page, you can change your cover photo to fit the theme.
Give a discount to those born in the Year of the Rabbit.
Since Rabbits are in this year, market your rabbit-themed products as one of the best gifts for Chinese New Year.
2. Bring Out the Red
Red symbolizes good luck, success, joy, celebration, passion, and energy.
So get your hands on red items and use lots of red in your marketing campaigns to help you and your online shoppers get into the festive mood!
Examples:
Use plenty of red in all your marketing collaterals, such as social media posts, image photos, and email marketing.
Put all your red products in a new collection, "Chinese New Year Gift Ideas".
If you're selling items related to the Chinese New Year or Chinese culture, you can market these as "Chinese Business Gifts" or "Chinese New Year Traditional Gifts".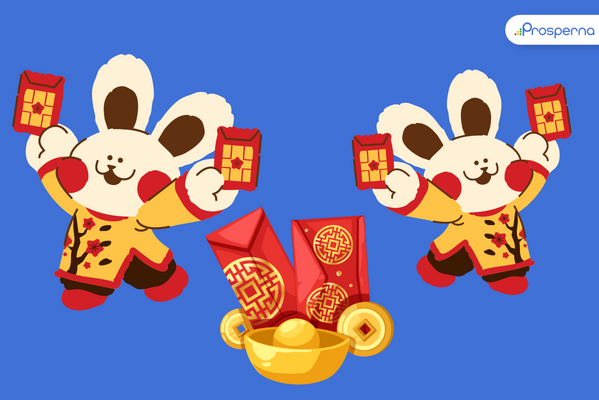 3. Boost Engagement with Lucky Items
People love receiving and giving away red packets, or ang pao, for good luck. And people love cracking open fortune cookies to read the "fortunes" inside.
This year, a great marketing idea to boost social media engagement is to create your store's online version of these items.
Examples:
Create a post on your social media channel inviting your audience to choose and crack a fortune cookie.
If you already have an eCommerce website, why not surprise your website visitors with a lucky ang pao? You can "put" a freebie item or discount voucher inside.
Send a virtual ang pao to your email subscribers and give them an exclusive Chinese New Year shopping deal.
4. Get More User-Generated Content
Use hashtags to generate more buzz around your store.
Aside from creating engaging content, you can create a hashtag challenge or invite your audience to tag their fellow MSMEs for a chance to win a raffle prize.
Examples:
Create a "fill-in-the-blank" post and ask your audience to share their answers in the comment. Announce that the best answer will win a prize.
Ask your audience to create a public post sharing their favorite Chinese dish. And then tag your business social for a chance to win.
Make a fun game for your followers, like a Trivia Game, asking them to identify different Chinese New Year gift traditions.
5. Give Chinese New Year Deals
Another Chinese New Year marketing idea is to promote borderless giving and loyalty. You can run a sale, offer free shipping, or run a buy-one-get-one (BOGO) promo.
Examples:
Run a limited-time sale during the Chinese New Year festival.
If you have an eCommerce store, you can give free shipping for those who order at least a certain number of items.
Run themed sales each day of the 2-week Chinese New Year festival.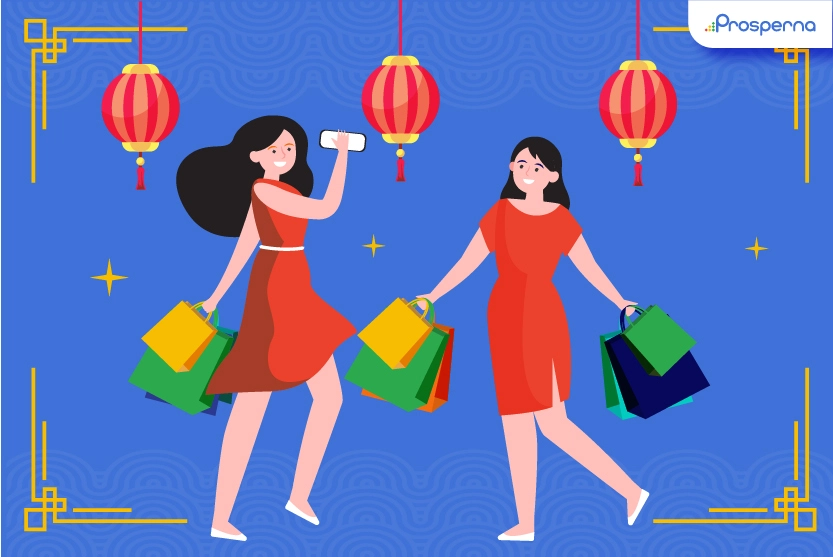 What Does the Chinese New Year Bring to Philippine MSMEs?
The Chinese New Year is a great time to engage with your audience, increase customer loyalty, and get more sales. It's also the ideal time to get your foot in the door and introduce yourself to new clients and prospects.
It's an ideal marketing opportunity that you should not miss. So if your business does not have an online store yet, what are you waiting for?
Prosperna's Online Store Builder is created specifically for Philippine businesses to meet their small business needs and budget.
Prosperna, an all-in-one eCommerce platform for Philippine businesses, can help you set up an eCommerce website or have a social commerce platform.
Prosperna, Your Partner to eCommerce Success
Prosperna is an all-in-one eCommerce platform for Philippine businesses. We are on a mission to empower 100,000 Philippine MSMEs with simple and affordable eCommerce solutions.
In fact, we are super passionate about helping Philippine MSMEs we're giving you a free account forever!
Have some marketing ideas for eCommerce this Chinese New Year? Create your free-forever Prosperna account now.