If you have an eCommerce store, it's important to stay ahead of the curve when it comes to holiday shopping trends. So what are the insights for this year's eCommerce holiday season?
Keep reading to find out!
1. New Normal Is Here To Stay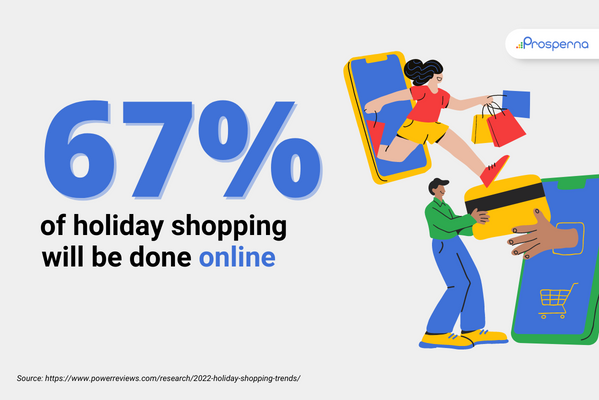 Many people, businesses, and even the Philippine economy are still feeling the effects of the pandemic. But despite this, more and more is being done to help people adjust to life in the new normal.
Economies are showing recovery as eCommerce sales worldwide hits USD 8.1 trillion (over PHP 477 trillion).
Although the online shopping trend is still popular and is going to be for the next few years, some brick-and-mortar stores have reinvented themselves to satisfy their customer's needs.
Especially now that the world is slowly opening to face-to-face transactions.
This holiday season, some business owners will take the opportunity to restore their offline presence by doing short-term pop-ups and in-store events. There's also the ROBIS (Reserve Online Buy In-Store), BOPIS (Buy Online Pick-up In-Store), and curbside pickup.
Gadgets such as computers and smartphones are still in demand as well as other digital activities.
The key insight here is that you should ask your customers what they would like to buy, and then provide it. If a person wants something at an affordable price with free shipping—offer them that!
Because everyone deserves good things when buying online these days, right?
2. Timing Is Important in Having a Sale & Communication
The holiday season isn't the busiest time of the year for nothing.
This is when customers swarm online looking for the best deals, checking out items from their wishlist, and spending the money they saved at the start of the year on one big splurge!
Online businesses take this insight as an opportunity to advertise and offer discounts to promote their brands to these consumers actively searching for their next purchase.
Timing is key in the holiday season because customers are now willing to either wait for prices to reduce to the lowest amount or pay extra just to secure their goods and good customer service.
There are so many competitors in the market, which means you need to go the extra mile to attract customers and make them happy to do business with you.
You can do that by automating your marketing efforts to offer the best customer experience possible.
3. Competition for the Most Creative Marketing Ideas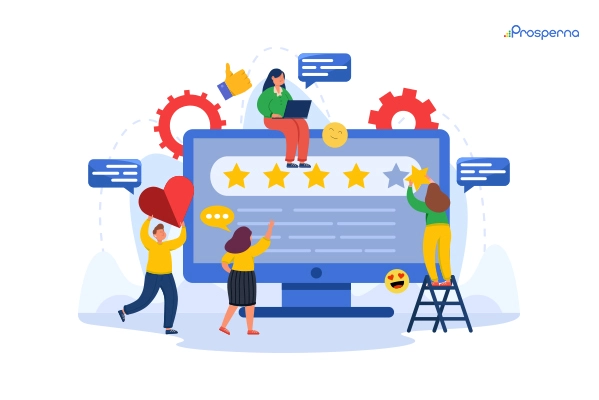 There's always a demand for variety among consumers, and what's a better way to connect with your audience than creativity.
It's already a given that brands are working on their online presence, but an overlooked holiday insight is how they represent said branding. Creating engaging social media posts and creative advertisements can boost your engagement by over 50%
Some key elements and practices that show creativity include:
Sharing your brand values
Showing authenticity in your approach
Considering both mobile and desktop views
Focusing on customer and product
Considering both visual and audio quality
Having something interactive that viewers can engage with
While social sellers and small online businesses are not expected to be professional creatives, there are plenty of free content creation tools you can use to develop your marketing skills.
4. The Role of Personalization & Emotional Connections
Apart from creativity, there is a strong demand among consumers to work with brands that understand them and aligns with their values.
With everything that's happening around the world, if you're sustainable or socially conscious (often referred to as being "woke") as a brand, you have a better chance of connecting with your target audience.
According to surveys, 83% of customers purchase from brands that they can resonate with emotionally because they agree with their values.
What this insight means for brands that are too generic—or doesn't have any goals apart from making money—is that they are most likely the brands that will have fewer sales during the holiday season.
The new age of consumerism makes its decisions based on more than just product features and descriptions. It's now more on messaging as to how you can provide solutions to their problems.
So when you create marketing campaigns, personalization also plays a role to make customers feel like they are being communicated to directly, as opposed to sounding indifferent.
The simple practice of addressing customers by name when sending emails or answering inquiries improves the brand experience for them and increases the likelihood of purchase.
5. Using Mobile & Social Ecommerce to Increase Conversions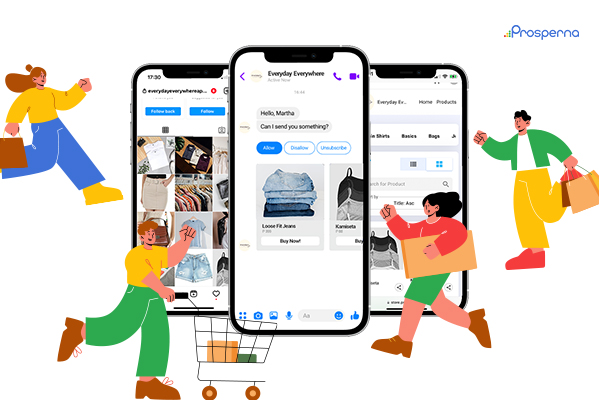 It's already a given that people are spending a lot of time online—where the majority of them spend it browsing social media on their smartphones.
Whether you have a website or not, your brand should be able to offer a mobile experience to become more accessible to your customers. Studies show that being mobile-responsive and active on social profiles is more effective than just relying on computers alone.
Since the demand for mobile means added convenience, customers are also expecting to receive constant (and if possible, real-time) customer service.
They're not shopping in-store and are taking potential risks of trusting online sellers to deliver their money.
This is why they want to know everything, especially during the holiday season about the status of their order.
Answering these questions quickly and accurately (via direct messaging or chatbots) is pivotal if you want to increase your sales during the Christmas rush.
6. The Surge of Video Content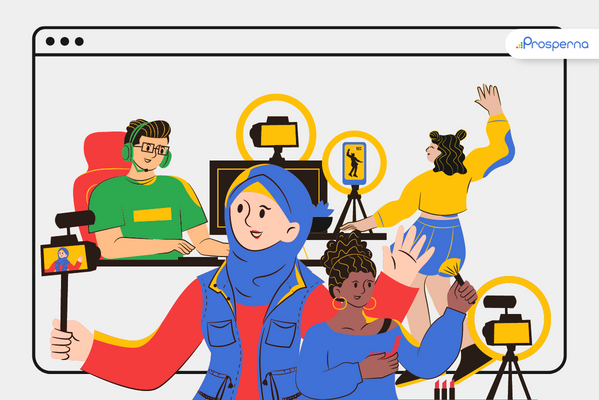 Customers nowadays have a short attention span and prefer things to be easy to process and quick to consume.
As businesses make the shift digitally, brands need to follow the trend that consumers make and move to video advertising.
Tiktok has become more popular in the past few years, as it can be used by small businesses to promote and reach a wide number of customers on social media.
Video content has become so popular, that brands make it a habit to:
Attend webinars or host live streaming
Engage in B2B video marketing for proposals
Have an embedded video on their homepage
Use short videos (less than one minute) to hook social media customers
Businesses that are satisfied with just images or text media in their marketing campaigns are behind the curve and less engaging in the eyes of consumers.
7. Delivery on the Holidays Can Make or Break Your Business
As smooth as we want the business to be this holiday season, there will certainly be causes of delay due to the number of customers that will make orders.

Prosperna makes handling the delivery of your products and services easy. With Prosperna, no need to go through the administrative headache of signing up for your own Lalamove, J&T or LBC shipping account…
…no need to go through the frustration of integrating last mile shipping providers to your online store.
With Prosperna, last-mile shipping providers are pre-integrated with your Prosperna online store account.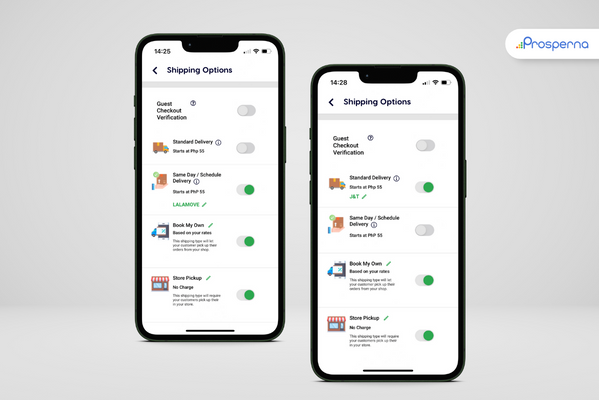 On the other hand, you may be laser-focused on your marketing strategies to attract customers without realizing that order fulfillment is being neglected.
Offering free delivery or discounts when buying within the minimum threshold amount, is an investment that businesses need to consider as an incentive for online shoppers.
While this is an easy decision for bigger brands, if you're unable to remove the delivery fees altogether, you will need to work on making sure that customers will think it's worth paying extra.
Some shoppers may check out early and expect early arrivals, so make sure there are no delays and that customers are informed of their order status.
With all the holiday insights that we shared, nothing beats having an eCommerce store that allows you to manage orders, deliveries, and online customer traffic—MINUS the competition!
For social sellers and SMEs, Prosperna is the EASIEST way to start an online store, without any technical skills and without paying expensive fees.
Final Thoughts
The new normal is here to stay, so it's time to get used to it. This means that if you want your business to succeed, you need to be prepared for a lot of competition and work even harder than before. Personalization is key in today's market, so be very creative with your marketing ideas and always find new ways to reach out to your customers.
Also, don't forget the importance of using mobile and social media platforms when selling your products or services online. If you can deliver what people are looking for during the holidays, then your eCommerce store is surely set up for success!
Prosperna, Your Partner to eCommerce Success
Prosperna is an all-in-one eCommerce platform for Philippine businesses. We are on a mission to empower 100,000 Philippine MSMEs with simple and affordable eCommerce software.
In fact, we are super passionate about helping Philippine MSMEs we're giving you a free account forever!
Want to prepare your eCommerce store for the holiday season? Create your free-forever Prosperna account now.