There's no doubt about it, we live in a fast-paced digital world where visual content is king. And if your business doesn't have a concrete content marketing strategy, you have to stop and rethink it now because you're definitely losing your customers.
Content marketing is a great way to market your business without spending a fortune and get your brand to stand out against the tough competition. But creating content isn't a piece of cake. It takes a lot of focus and effort to produce irresistible, clickable, and shareable content for your customers.
So, if you're looking for tools out there to help you get started and make content creation much easier for you, then you're in luck! In this post, we'll share 11 of our favorite content marketing tools and resources for small business owners.
And the best of all is—they are all FREE!
What are Content Marketing Tools?
Content marketing tools help you save time and money in the content creation process by improving the quality of your content and streamlining your overall content marketing strategy.
There is a wide range of tools for content creation such as content calendars and content distribution tools. Others help with content ideation, research, or planning. Looking for the best tools for content creation depends on your business goals.
Here are some general content marketing tips to help you get started:
Have a clear understanding of who your audience is and what they're looking for. This will help tailor your content to their specific needs and interests.
Ensure that your content is high-quality and engaging. No one wants to read a dull blog or watch a boring IG reel.
Be sure that your content is properly distributed in all channels including social media, email newsletters, and press releases. This will help your business reach a wider audience.
Below, you'll find a list of free content creation tools and resources to help you build, design, edit, write, and research your content more easily and not burn a hole in your pocket.
Free Online Store Builder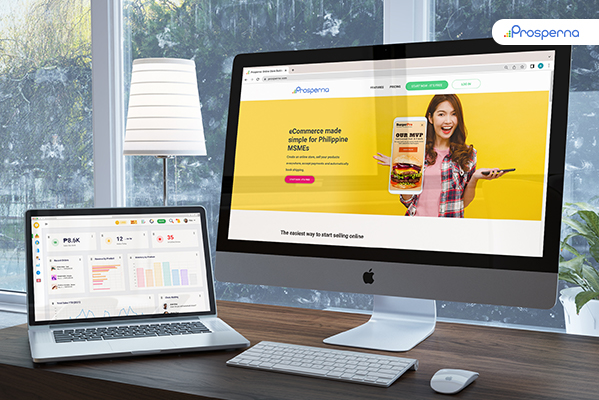 Using a store builder is a great way for small business owners to create an online store without having to invest in inexpensive web design or development services.
As online shopping became more and more popular among consumers, Prosperna is here to help Filipino entrepreneurs create their very own online store, accept COD and online payments, and automatically book shipping. With its free lifetime eCommerce plan, you can easily set up your online store, create digital product catalogs and start selling within minutes—even if you don't have any technical or coding skills.
Plus, they have complete blogging and marketing tools, built-in SEO tools, and analytics which makes it a great tool for content creation. This is easier for you to make blog content a source of traffic for your business.
And if you want to create promotions and sell across different online channels like Facebook, Instagram, and Lazada, you can always upgrade to their Plus Plan and get the most out of your online business.
Free Graphic Design and Photo Editing tools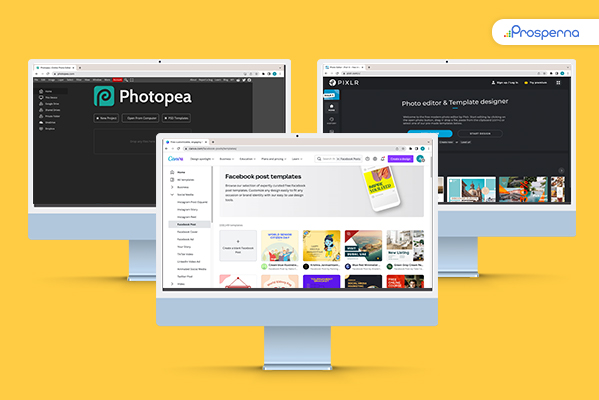 Producing stunning and visually-attractive content doesn't have to be expensive. With these free graphic design and photo editing tools, you can easily create interesting content for your small business.
If you have a short amount of time but still want to create beautiful visual graphics, then Canva is the right content creation tool for your small business. It has a great library of pre-made templates (with different optical dimensions for each social platform e.g. Facebook already given) that you can work on while also adding your own designs. Its drag-and-drop editor makes it easy even for the world's least creative people to create stunning content.
If you're a fan of Photoshop then Photopea is the right alternative content creation tool for you. Its intuitive workspace is practically the same. But what makes it better is that you can open and edit more file types e.g. PDF, PSD, AI, XD, Sketch, GIF, JPG, etc., than in almost any other photo editing tools out there. You can even open an Excel spreadsheet and turn it into an outstanding infographic.
Photo editing used to be intimidating especially for non-professionals but with content creation tools like Pixlr, you can now quickly edit photos and create gorgeous content even without professional experience. It is a simplified version of Adobe Photoshop that offers a wide range of image tools and utilities for photo editing purposes.
Free Stock Photos for Commercial Use
People are wired to respond to visuals. 60% of consumers say they are more likely to make a purchase with a business that has images showing up in search results. These free stock photos for commercial use can help Filipino entrepreneurs add appealing and enticing images to their websites.
If you don't have access to a stock photo library of your own, then Unsplash is the content creation tool to save your day. It's a great place to source images for your business' website, blog, advertising campaign, etc. without having to worry about copyright infringement. Think of it as Flickr or Shutterstock minus paying any royalties. Its library contains more than 1.5 million photos—all for free—which makes it one of the largest photography suppliers on the web.
Pixabay is another tool for content creation that allows you to use their stock photos for free. This is because their library of more than 1 million stock photos and videos is licensed under Creative Commons Zero (CC0). However, there's one disclaimer Pixabay wants you to be aware of and check if the content in the images doesn't infringe any rights.
Free Online Writing Assistant
Effective communication is essential for a successful business and this free online writing assistant can help you relay your small business' mission and vision precisely and correctly.
Creating perfect, mistake-free content is not easy as 1, 2, 3. But with tools for content creation like Grammarly, you can now triple-check spelling, punctuation, and grammatical errors before you publish your content or send an email campaign. It even helps you focus the tone of your content and suggest suitable replacements.
Free SEO & Keyword Research Tools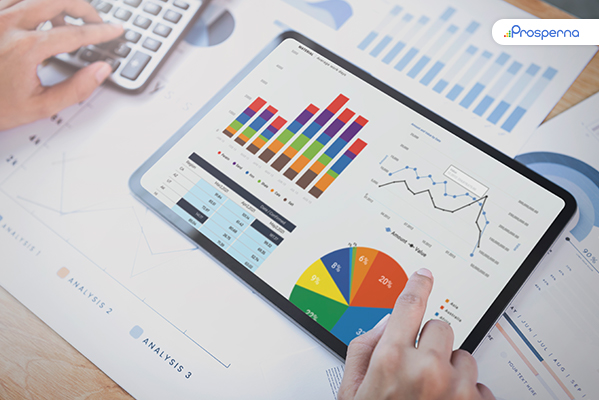 Creating good and valuable content is a dedicated process, from research to review. These free SEO & Keyword research tools will help small business owners through every stage of content creation and help grow your business and improve your rankings.
One of the SEO tools that always come on top is the Ahrefs Webmaster Tool. It helps small business owners track their website health, keyword ranking, and backlinks. Their two most powerful tools—Site Audit and Site Explorer—will give you an overview of how well your website is performing in search engines. Through this, you can tweak and play with your content ideas to make necessary changes and get higher rankings for your business as possible.
Ubersuggest is a free multifunctional (keyword and content planning, competitor analysis, backlink stats) SEO tool owned by Neil Patel. It is a valuable content creation tool to use when you're struggling with new ideas and content to post for your business. It shows you what kind of blog content or social media posts potential customers are actually looking for and its relevant keywords. You can even view the number of shares, backlinks, and what sort of traffic they get. This is a great framework to create content that'll outperform your competitors.
If your small business has the time and patience to learn about SEO and implement your own strategy, then SEMrush is the perfect content creation tool for you. You have the ability to control your own SEO campaign by taking advantage of its numerous features such as the topic research tool, SEO content templates, and social media tracker.
When you want to know the evergreen value of a keyword, then Google trends is the content creation tool for your small business. By understanding recent and popular keywords, you can see what people are talking about and create content that is more likely to be read and shared. Plus, you can sync your editorial calendar and determine the best days and times to publish your content. This is a very important feature to boost your content marketing strategy.
If you want unlimited access to the advanced features of the SEO tools above, you can always upgrade to their paid plans.
Free Social Media Planner
If you're using Facebook and Instagram as your primary online marketing channel then this content creation tool is for you. Facebook Business Suite makes it easier for small business owners to manage their social medial profiles, from Facebook to Messenger to Instagram. You can easily strategize, create, plan and post valuable content for your small business. It also helps you evaluate the performance of each content you post by looking at the provided insights and detailed analytics.
Content Creation Tools FAQs
What is content creation in SEO?
SEO content creation is the process of creating content that helps your web pages to rank higher in search engines.
Why is content marketing important for Filipino entrepreneurs?
Content marketing is important because it helps build trust by providing free and useful information to your customers and generate leads by attracting potential customers to your small business.
Conclusions
So, if you're feeling overwhelmed by content marketing and don't know where to start, be sure to try out some of these tools for content creation. It can help you automate your marketing strategy so you can focus on planning and thinking of ideas that will make your business stand out from the competition.
And don't forget to keep track of how well each piece of content is performing so you can continue to improve and produce even better content in the future. Are there any other free content creation tools or resources that you use for content marketing that we missed? Share them with us in the comments below!
Further reading:
Prosperna, Your Partner to eCommerce Success
Prosperna is an all-in-one eCommerce platform for Philippine businesses. We are on a mission to empower 100,000 Philippine MSMEs with simple and affordable eCommerce solutions.
In fact, we are super passionate about helping Philippine MSMEs we're giving you a free account forever!
Want to start selling online? Create your free-forever Prosperna account now.