When you search for an online store for car companies, the number is currently limited to automotive giants.
This is because, for the longest time, cars have been sold face-to-face or in-store.
It begs the question of whether eCommerce is for automobile sellers or not.
In this article, we'll explore the advantages that prove enough reason why the answer is a big, fat YES!
(And of course, we'll show you how to get an online store for car companies, so stay tuned till the end.)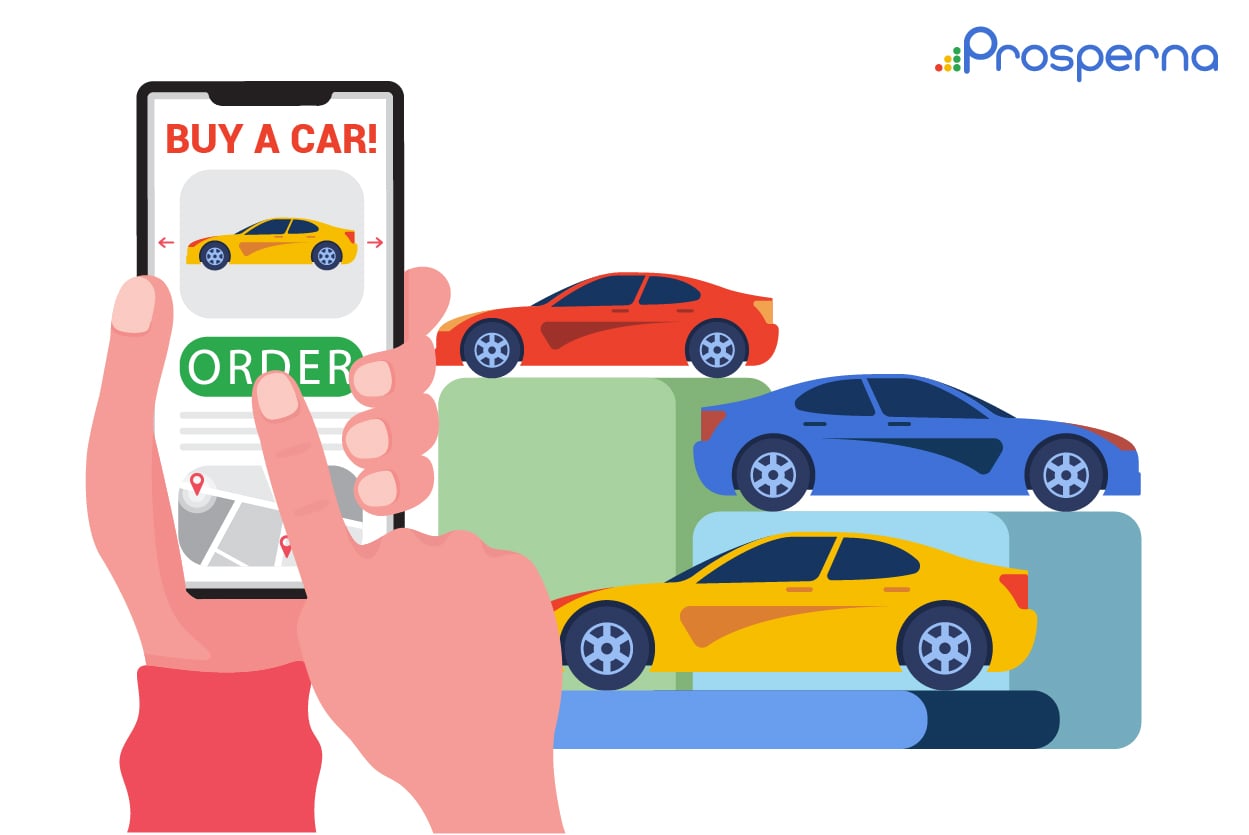 1. CUSTOMERS SHOP FOR EVERYTHING ONLINE (INCLUDING CARS!)
Shopping malls are dying out, and that includes other physical stores like showrooms, vehicle dealers, and car yards.
Even before the pandemic, people are adapting to make online purchases because of how convenient it is to search and make transactions.
The penetration of eCommerce in the daily lives of consumers makes it so easy to look for goods and services, like finding an auto dealer or car seller without having to go anywhere.
As a business, it will also be advantageous to you because you can have a wider reach of your target market in an online store, compared to managing multiple showroom locations to cater to your clients.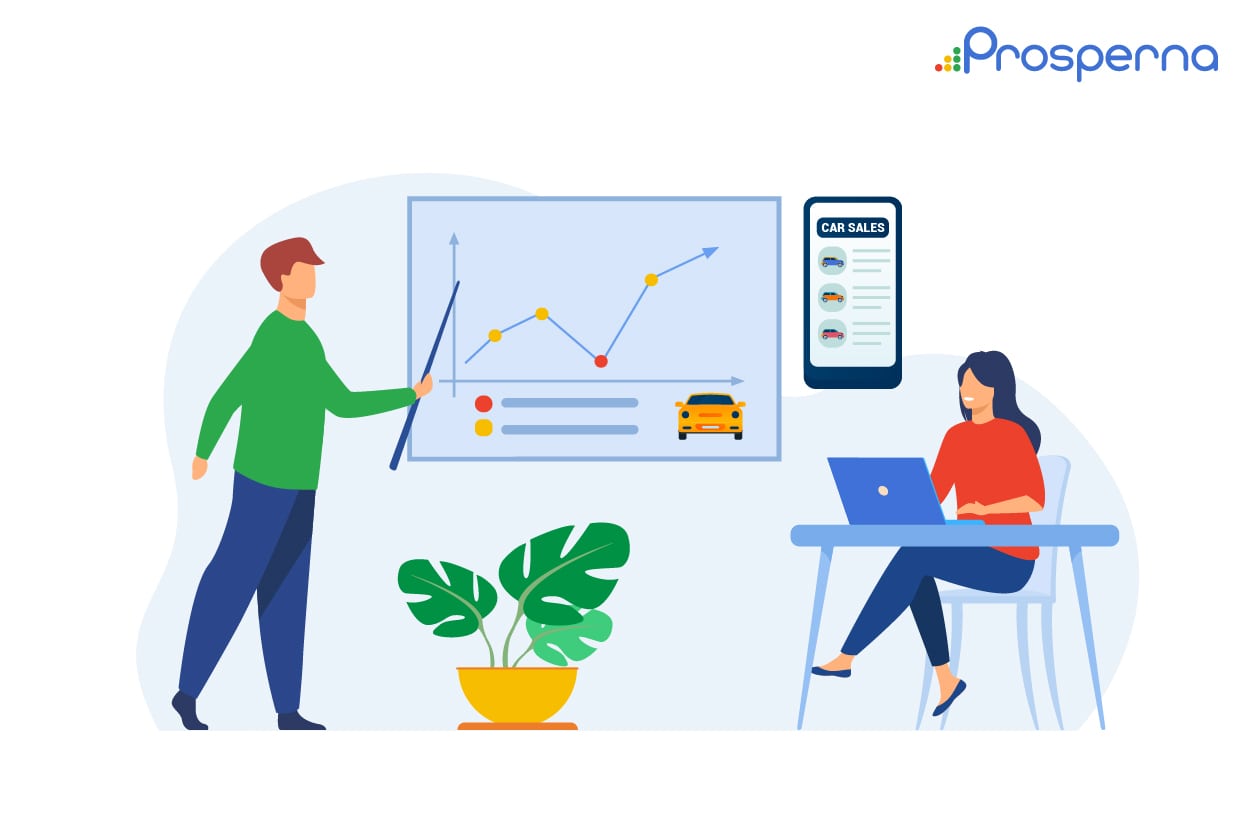 2. SPENDING ON CARS CONTINUE TO INCREASE
Online spending doesn't just continue to increase because of apparel and consumer tech, but even automotive purchases play a role.
In a forecast, sales are expected to reach USD81.64 billion by 2022, while it doesn't amount to the number of units sold, this number is higher compared to spending on food and drinks!
This was predicted before the pandemic when eCommerce adoption in the industry wasn't as fast.
So imagine, how much sales can improve when car companies become available online with their eCommerce websites.
The number can shoot up even more, especially as the economy recovers and the New Normal impacts consumer behavior into buying their vehicles to maintain social distancing.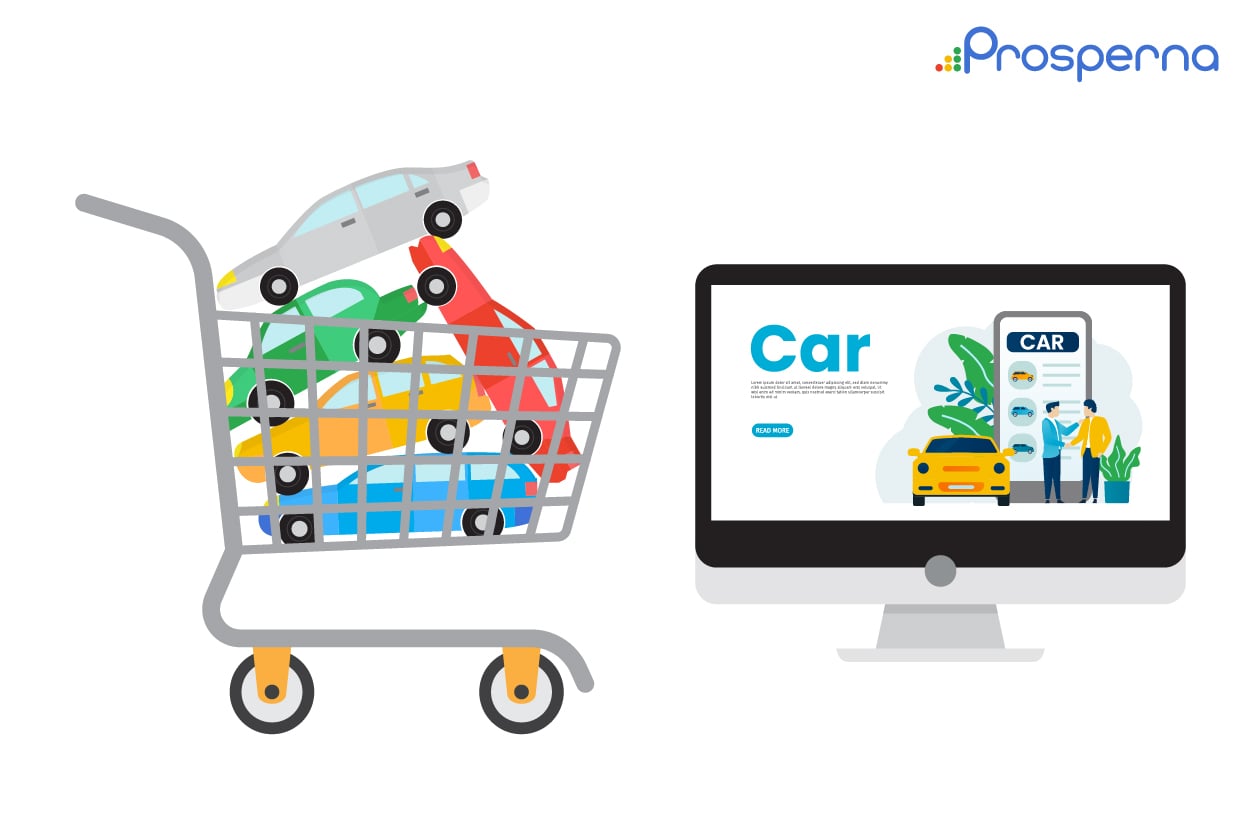 3. ECOMMERCE IS THE PRACTICAL CHOICE IN THE #NEWNORMAL
The Internet has proven itself as a convenient and superior form of technology that every business should be leveraging if they aren't already.
We've compared the cost difference between having an online store and having a store setup.
Imagine if you sell cars, that require way more real estate and you decide that you want to take the traditional route of doing business face-to-face.
You're setting your business up for a financial disaster!
Having an online store is easier to manage, and it's also budget-friendly because you don't have to spend so much on expenses that come with maintaining a physical store, or in this case, a showroom.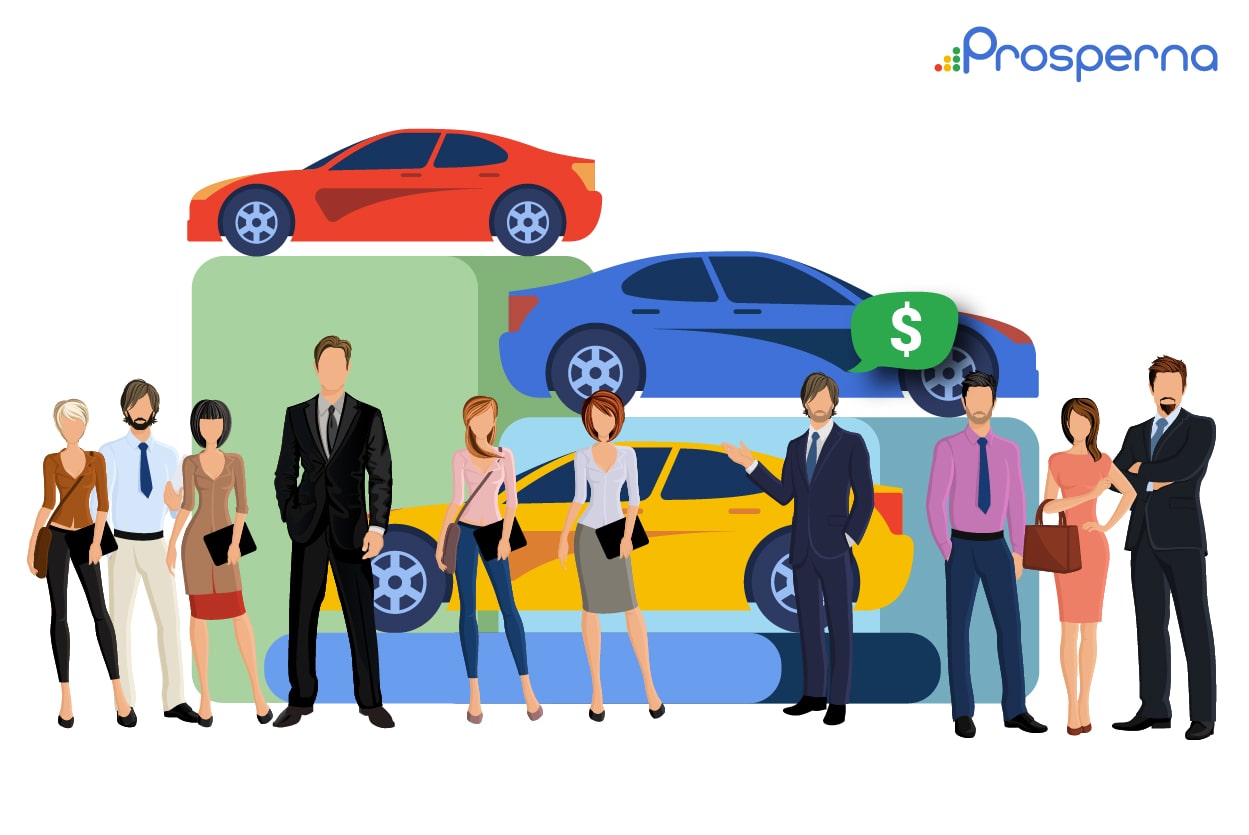 4. COMPETITION IS MOVING, SO SHOULD YOU!
While you think car companies are only for big businesses, there's a lot of people who make a living out of selling vehicles secondhand or reselling them.
And that's who this blog is for! Giant car brands have already established their reputations and it's only a matter of time before they adopt eCommerce with their big budgets.
As the number of businesses established increases, so does the number of online sellers making their goods and services available on the internet.
This number goes for the number of digital car sellers as well.
For car entrepreneurs who belong in the MSME sector, having an online store will level the playing field, especially when there are more used car sellers than brand new car retailers.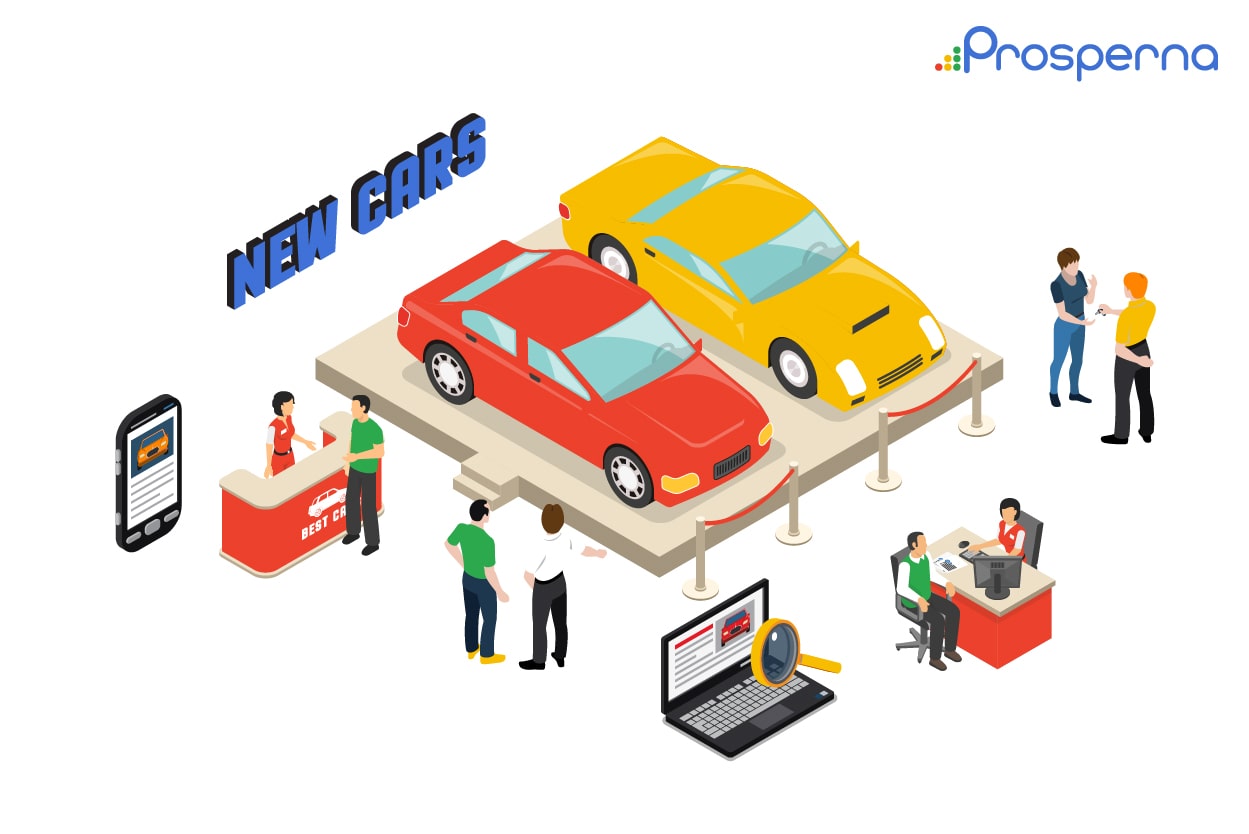 5. IT'S A BUSINESS DEFAULT TO HAVE AN ONLINE MARKETING & SALES SYSTEM
We have mentioned the reasons why you need an online store in the New Normal.
If you haven't read our article on this, we suggest you take a look after you read this one.
Did you know? Becky Li, a Chinese KOL and influencer with over 20 million followers, sold 100 cars online in just four minutes!
To be straight up with you, selling cars online is better than traditional commerce as we know it.
The power has shifted into the customers' hands and having satisfied customers define the success of a business.
When you sell cars with an online store, you make it easier, faster, and even cheaper for your customers to buy vehicles.
You save both their time and money, your business makes more time and money.
It's a win-win situation!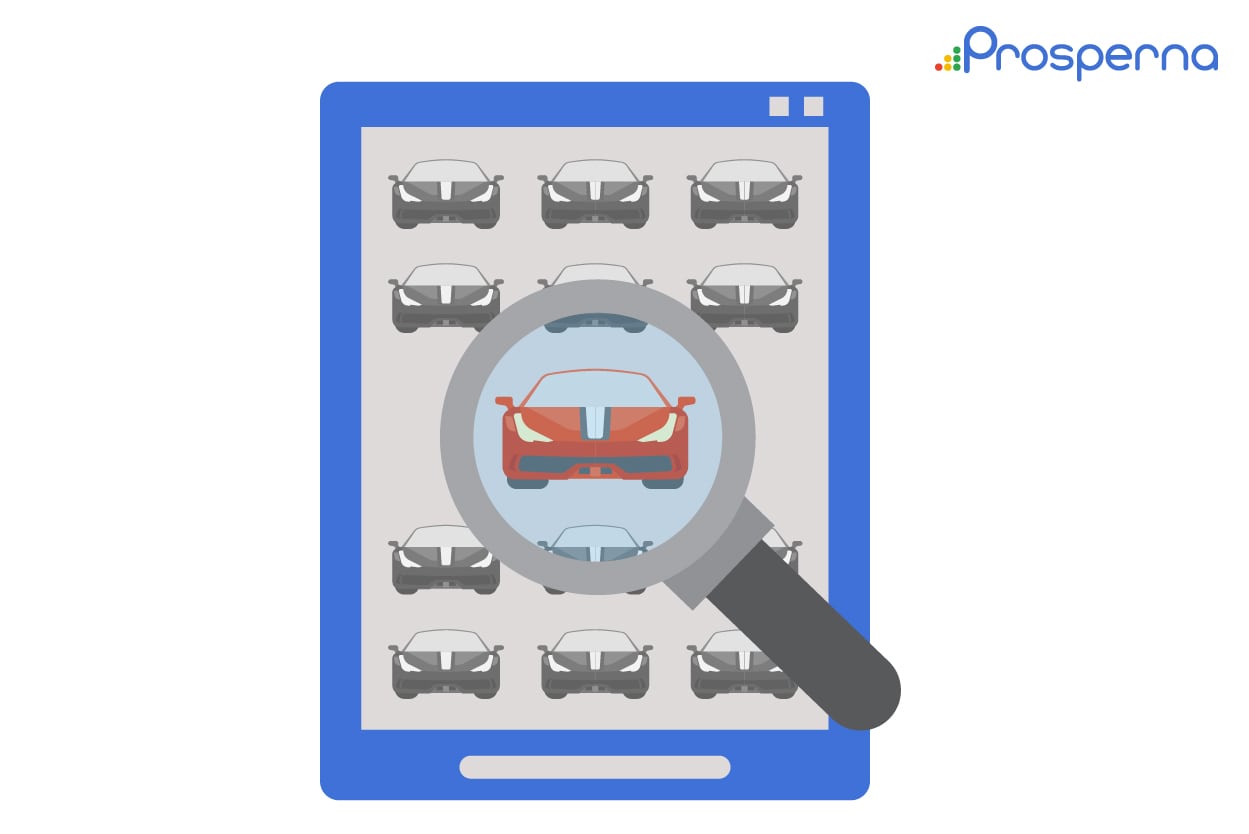 6. UPGRADE YOUR CUSTOMER SERVICE WITH TECHNOLOGY
You're already used to the traditional ropes of selling cars, but you can take it even further with eCommerce by changing the customer experience.
With a product listing page, you no longer have to rely on marketplaces and share the limelight with the competition.
You can provide an entire digital catalog complete with high-quality images and videos, product specifications, full price range, and virtual tours, whether they're using a computer or straight from their smartphones.
Customers can have the choice to reserve a slot on your booking system to view cars in the showroom or perhaps even pay for the car directly through your website, without any safety concerns.
When it's easy for your customers to find you and browse through the cars you sell on your online store, the decision to make that purchase comes second, naturally.
IT'S SO EASY TO DO WITH PROSPERNA, SO WHY NOT?
Starting an online store for car companies doesn't have to be a long and difficult process when Prosperna is here to empower you!
Regardless of whether you sell brand new or used cars, trucks, motorcycles, your online store can help you sell to customers anytime, anywhere!
The benefits we shared here are proof that eCommerce is a MUST for the automotive industry!
Here's a summary of the points:
CUSTOMERS SHOP FOR EVERYTHING ONLINE (INCLUDING CARS!)
SPENDING ON CARS CONTINUE TO INCREASE
ECOMMERCE IS THE PRACTICAL CHOICE IN THE #NEWNORMAL
COMPETITION IS MOVING, SO SHOULD YOU!
IT'S A BUSINESS DEFAULT TO HAVE AN ONLINE MARKETING & SALES SYSTEM
UPGRADE YOUR CUSTOMER SERVICE WITH TECHNOLOGY
At Prosperna, it's our mission to continue empowering Philippine MSMEs in growing their businesses with the help of eCommerce software technology.
Don't forget to stay tuned to our blogs by subscribing to our email newsletter.
Sign up now for FREE to ride the eCommerce wave today!