Dennis Velasco, CEO and Founder of Prosperna, was invited as a mentor at the Shell LiveWIRE Program Year 3 last August 25, 2022.
The Shell LiveWIRE Program is an avenue for startups and small and medium-sized businesses to nurture their creativity and empower themselves to become thought leaders in the industry.
It aims to reach as many startups and entrepreneurs as possible and guide them—through the insights shared by the mentors—in elevating the future through innovation.
This year, esteemed business leaders and experts from various industries shared their inspiring stories and successful business tales.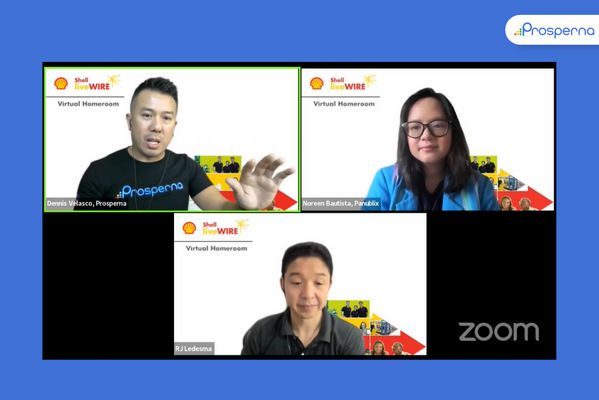 For Session 2, entitled Partnerships and How They Grow Your Digital Business, Velasco was joined by Noreen Bautista, CEO of Panublix Innovations, in a coffee table talk where they both shared their own learnings in partnerships as well as their methodologies in providing solutions to problems in the Philippines through their business idea.
"Find out and observe things in your daily life that you might see friction in and try to solve [it]," Velasco said.
He also shared the importance of having advocacy for a business. "Consumers are more willing to buy a product or service from a brand that they can connect with an advocacy."
Velasco further expounded on how to build bridges and see the value of connections and networking in an eCommerce business.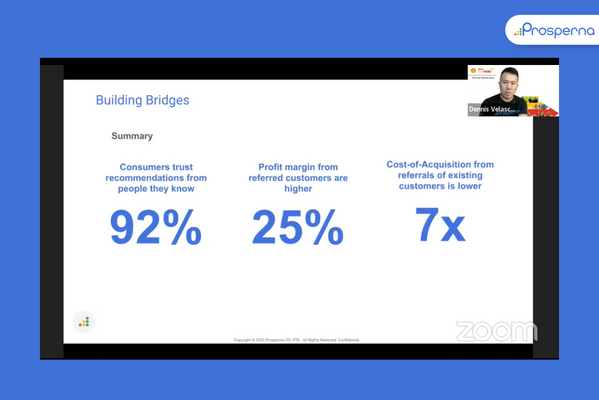 He gave a thorough presentation on how to approach partnerships and the endless possibilities that come with them such as providing value-added products, possible exclusivity, establishing credibility, and creating multiple revenue streams.
Velasco is known to be an open book as he always shares his tips and tricks for building a better Philippines through technology. "I'm always happy to connect and continue sharing because I'm really lucky and blessed to be able to do what I do because I love it," Velasco said.
He then shared an online tool that he personally uses in his own company, Prosperna. This partnership platform, called Xffiliate, allows the merchant to easily onboard and activate their partners.
Prosperna, Velasco's tech startup company, is on a mission to empower 100,000 Philippine MSMEs with simple and affordable eCommerce software.
The Virtual Homeroom Sessions were divided into three sessions, with each having its own theme and speakers.
Session 1 is entitled "Growth Mindset by Thinking for Diversity and Inclusion" with Guita Gopalan, General Manager & Chief Revenue Officer of Vivanti Advantage, and Henry Sison, Founder & Chief Farming Officer, Agro-Digital PH. Session 2 is entitled "Partnerships and How They Grow Your Digital Business" with Dennis Velasco and Noreen Bautista. Session 3 is entitled "Influence by Creating Your Digital Footprint" with Brad Geiser, President of GeiserMaclang, and Donna Santos, Head of Marketing and Growth, Robinsons Land Corporation.
The Shell Livewire Program also serves as a platform where thriving visionary founders can pitch their innovative ideas and make their business designs viable and readily scalable which will then help improve the socio-economic prospects of their communities and the entire Philippines.
About Prosperna
Prosperna is an all-in-one eCommerce platform for Philippine businesses. We are on a mission to empower 100,000 Philippine MSMEs with simple and affordable eCommerce software.

Want to grow your digital business? Create your free-forever Prosperna account now.