November 15, 2022 — Day 2 of the Philippine Startup Week began with InnovNation by DICT, one of the main events.
It strives to simultaneously motivate and educate the public on important facts and significant events in the startup business as seen through the department's perspective.
Some of the esteemed speakers who gave their insights on the topic "Developing the PH Startup Ecosystem: EdTech and Ecosystem Assessment as First Steps for Digital Transformation" were Mary Joie Cruz, CEO at Limitless Lab; Carlo Valencia, Founder and Facilitator at Startup PH Training; Marjorie Bugayon, Digital Marketing Manager at Edusuite, Inc.; and Sheryl Estella, Professor at the University of Cebu, among others.
The event aims to present the PH EdTech Ecosystem Report recommendations and the results of the DICT-conducted Startup Ecosystem Mappings in 15 locations nationwide, including Bukidnon, Dumaguete City, and General Santos City
Another highlight of the day's event is a panel discussion participated by Bea Mantecon,
Head of Community Management at Foxmont Capital Partners; Nina Dizon-Cabrera,
Founder and CEO at Niv Della (Colourette and Fresh Formula); and Catrina Magsadia,
Investment Associate at Foxmont Capital Partners.
Entitled "The Entrepreneurial Journey: Forging Relationships with Investors and the Community by Foxmont Capital Partners," the speakers provided examples of their own entrepreneurial journeys, the steps they took before investing, and the areas that needed to be prioritized after receiving the funding.
They also hone in on the importance of investor-founder relationships and community.
Steph Naval, Founder and CEO of Empath; Jocs Pantastico, CEO and Co-Founder of Olivia; and Charisma Amor Coroza, COO of Twala, make up another panel discussing "Building a Winning Strategy in the Age of Hybrid Work."
They provided examples of best practices and technological advancements for creating a hybrid work environment that fosters the development of both the company and its employees.
They also talked about how to improve productivity, engagement, morale, and workers' well-being through the use of mental health initiatives in hybrid work environments.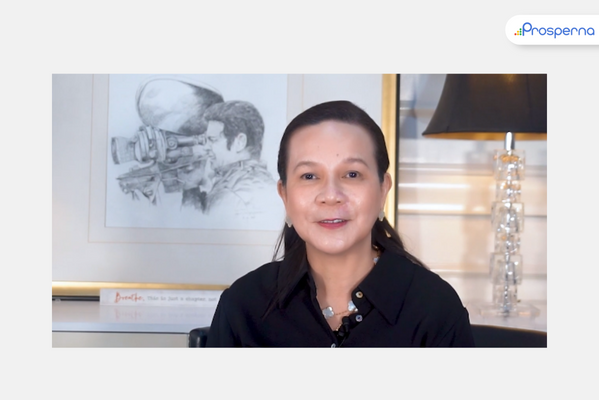 One of the special guest speakers who shared insights about hybrid work arrangements was Senator Grace Poe.
Via a video message, she emphasized the government's function in fostering the new normal and promoting innovation in a video message.
The startup community has the full support of Sen. Poe, who also pledges to keep working to advance this sector.
"We will surely need the local and technology startup community to move forward in the new normal. I, for one, support your industry and I'm willing to work with organizations in finding solutions to challenges that face all of you," she said.
A night fest, an exclusive in-person networking event, organized by Qapita at Bonifacio Global in Taguig City, marked the conclusion of PHSW Day 2.
Catch our Head of Partnerships, Fro Oliva, this Thursday, November 17, at 2:30 PM, as he takes part in the discussions on the "Impact of Digitization on MSMEs". Get your online tickets here: bit.ly/phsw22-attend
About Prosperna
Prosperna is an all-in-one eCommerce platform for Philippine businesses. We are on a mission to empower 100,000 Philippine MSMEs with simple and affordable eCommerce software.
Want to launch your own online startup? Create your free-forever Prosperna account now.