When you're getting ready for the upcoming holiday season — and you're still in the early stages of your business — don't you wish you have a list of low-cost holiday marketing ideas?
One of the most common reasons small businesses fail is "marketing mishaps". Specifically, preparing and having the capital needed for marketing.Think about it. Bigger and more established brands have access to more money needed to promote their products to the masses. How could small businesses compete?
Fortunately, all hope is not lost! Here are 5 EASY ways to do low-cost marketing during the holidays.
Let's dive in!
5 HOLIDAY MARKETING IDEAS THAT WON'T BREAK THE BANK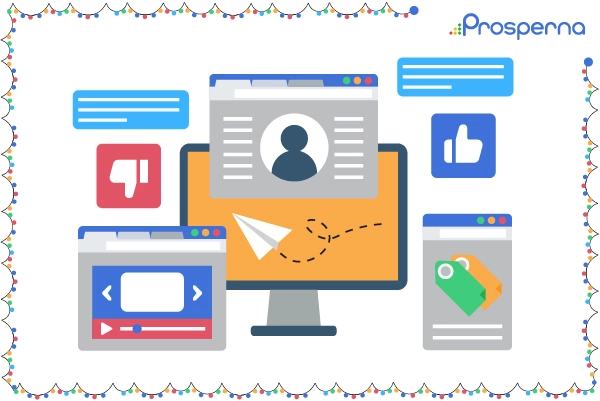 1. SHARE WHAT YOU ALREADY KNOW THROUGH CONTENT
Starting a business means you already know what you're selling, why you're selling, and to whom you'll be selling. That's more than enough knowledge to create valuable content that the audience can resonate with on a personal level.
Content is, and always will be, the KING of digital marketing! Why is that?
Creating content serves different purposes:
Educate, update, and position your products/services
Empower, encourage, and inspire
Entertain and engage with your audience
Connect, empathize, and address concerns
But whatever purpose your content serves — it all boils down to GIVING VALUE. When your customers find value in your content, they'll be inclined to do business with you more than the competitors.
65% of eCommerce traffic
comes from organic search.
Imagine the number of customers you can have by posting effective content alone.
There's a lot of formats to choose from (written, spoken, images, or video), but to be more specific, you can try creating blogs, posting tutorials, and case studies about the benefits of your products.
During the holiday season, you need to adjust your content to make it relevant to current events and connect with your audience better.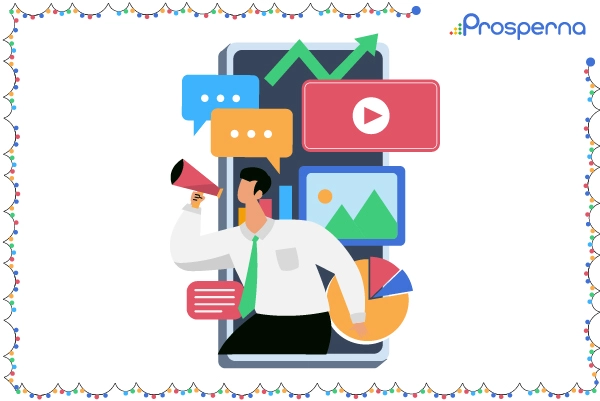 2. LEVERAGE GOOGLE & LARGE-SCALE SOCIAL MEDIA PLATFORMS
Most Filipino consumers spend their days glued to their gadgets, browsing for the next big thing. It's no surprise that digital marketing has become the most effective way to promote in this day and age.
The good news is that you don't have to cover every platform! Know where your target customers are most active and set up a profile there.
Facebook and Instagram are good places to start if you're a social seller or a small business with no online presence yet.
Depending on your branding and target market, other platforms to consider are YouTube, LinkedIn, Pinterest, and TikTok. Try these out and see what works best for your business.
Pro-Tip! Register on Google My Business
This is something a lot of businesses usually overlook. But if you want to gain customer trust, Google My Business is the way to do it. Watch our video tutorial to learn how and see why.
The holidays will be a busy period for online shoppers and they don't have the time to take risks buying from businesses without branding and limited online presence.
If you still have no online presence for your business — NOW is the time to do so! (Learn how Prosperna can help you leverage social media platforms.)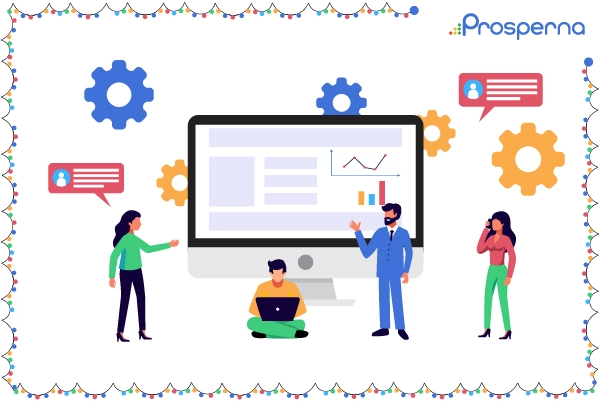 3. EXPAND YOUR NETWORK AND CONNECTIONS
Be proactive in approaching other brands and influential people who are ALIGNED with your brand to help get the word out.
Of the millions of sponsored (paid) content on the internet, shout-outs by influencers, given pro bono (for free), are more effective. Why? Because customers see these as more organic and natural.
So how do you find the right people?
Join communities in your local area and within your industry to make real connections with thought leaders who can help you grow along the way.
Take advantage of virtual networking events and forums to connect with other professionals. Socialize with them and widen your circle.
Thanks to social media, it's much easier to connect. But make sure that you're doing it the right way:
When connecting with someone, be sure to introduce yourself first.
Let them know WHY you want to connect with them. (And that is NOT to sell, folks!)
Remember the GOLDEN RULE: Give value before you make the ask.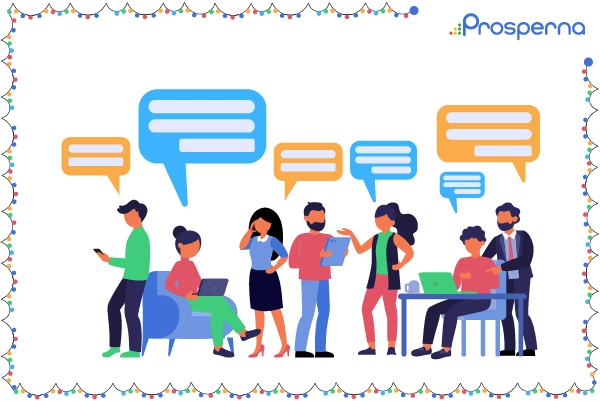 4. LET THE PEOPLE DO IT FOR YOU!
Speaking of shoutouts, word-of-mouth referrals from "regular folks" remain to be the most effective form of advertising.
It's so successful because people TRUST customer testimonials, especially people they know, more than brands or companies.
It's no secret that some businesses do sleazy and misleading marketing.
This is NOT how REAL MARKETING works!
When you share reviews on your website or social media profiles, you are showing proof that your customers were served well. In turn, you can convince your audience to try your products so they can also experience the same satisfaction as your other customers.
How can you encourage your customers to leave a review?
Ask for feedback immediately after completing a service, so customer satisfaction is still fresh on their mind.
Introduce an incentive in the form of holiday contests, giveaways, or small freebies in exchange for reviews about your business.
You can use all these as added user-generated content — increasing your chances of having people visit your online store and shop for their last-minute holiday gifts.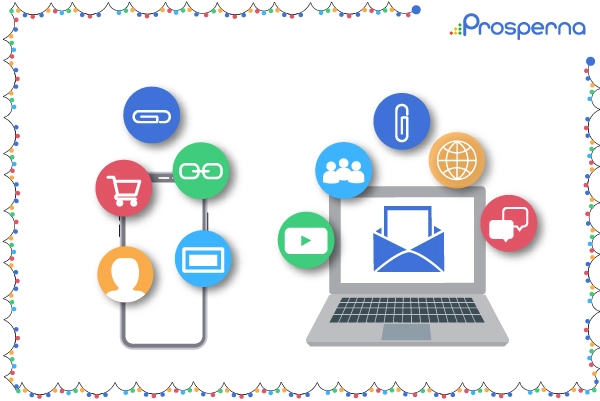 5. MAKE USE OF SMS & EMAIL
Since the most popular gadget today is the smartphone, you can utilize text messages and email to reach your customers directly.
Asking for your customers' contact information, such as phone numbers and email addresses, is already an SOP for business transactions. So apart from fulfilling their orders, this can be an opportunity to stay engaged with them or reconnect with old customers.
Permission Marketing is KEY! Let your customers know how you intend to use their information. Give them the OPTION to opt-out of your list — and honor it.
Not only does SMS marketing has a 98% open rate, but customers can also press links that redirect them to your online store so they can complete purchases on their smartphones.
And contrary to popular belief — email marketing is not yet dead. You can share existing content on your website or social media, and communicate with customers in a personalized and formal way.
You don't even have to spend a lot of money on this. Start small by sending them holiday greetings and discount vouchers on their next order so they will want to buy from you again.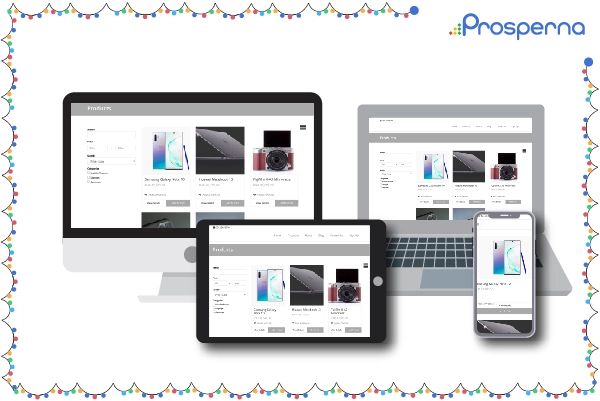 YOUR ONLINE STORE IS KEY!
Having an eCommerce website glues everything that I shared in this article. Right off the bat, you can save a lot of costs!
Having a blog to post marketable content and share on social media.
An official page where your customers can learn more about your business.
Your own platform where referrals can direct their audience.
One place to accept online orders and collect contact information for campaigns.
With all that said, your website must be fully optimized and responsive across ALL devices to improve user experience and marketing performance.
Sounds technical and expensive? We got you covered!
Partner up with an eCommerce platform — built to empower SMEs — and you won't need to be a developer and spend a fortune to get your online store.
During the holidays, social media and online marketplaces will be busy and even cause their platforms to crash. Having your online store, allows you to manage that traffic, minus the competition.
THE BOTTOM LINE
All of these holiday marketing ideas go back to this: Give your customers a memorable experience with your brand!
While it's in your best interest to try all of these strategies, I recommend starting with what you think is within your ability and gradually adding the others.
So #ProsperNation, which of these strategies will you implement this holiday season? I'd love to hear in the comments below!
Prosperna is on a mission to empower 100,000 Philippine MSMEs with an eCommerce platform that has everything you need to market and sell online.
Book a FREE DEMO with us today and discover how to unlock the true potential of your business — without breaking the bank!