The ukay-ukay industry has gained significant traction in recent years due to its cost-effectiveness and unique fashion finds. If you're interested in building a business centered around ukay-ukay, finding a reliable supplier is crucial.
In this blog, you'll learn where to find a good ukay-ukay supplier in the country and negotiate the best deals.
The History of Ukay-Ukay in the Philippines
The vibrant and eclectic fashion scene in the Philippines is adorned with a unique phenomenon known as "ukay-ukay."
Translating to "to dig" or "to sift through" in Filipino, ukay-ukay refers to the thriving secondhand clothing industry that has become a cultural and sartorial staple in the country. This fashion revolution, deeply rooted in sustainability and affordability, traces its origins back to a fascinating history.
From its humble beginnings as a form of charitable aid to its present-day status as a fashion movement, the history of ukay-ukay in the Philippines is a testament to the resilience and resourcefulness of the Filipino people.
Not only that but since then, ukay-ukay has become a thriving industry in the Philippines, offering affordable and fashionable clothing options for Filipino
How to Choose an Ukay-Ukay Supplier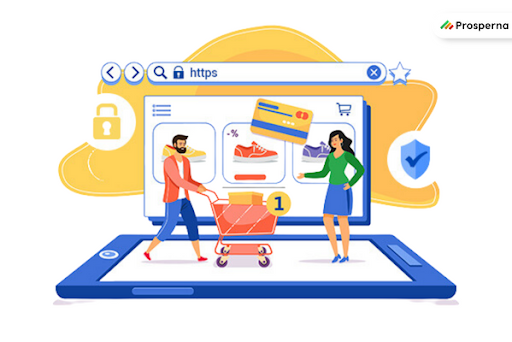 Having a reliable ukay-ukay supplier in the Philippines is essential to helping you grow and find success with your online ukay-ukay business. However, finding a reliable ukay-ukay supplier can be challenging, especially for beginners.
Here are five effective ways to choose an ukay-ukay supplier:
1. Quality Assessment
Look for suppliers who prioritize the quality of their products. Request samples or visit their physical store to examine the condition, cleanliness, and overall appeal of their ukay-ukay items. Ensure that the supplier follows strict quality control measures to provide you with merchandise that meets your standards and the expectations of your customers.
2. Variety and Assortment
A good supplier should offer a diverse range of ukay-ukay items. This allows you to cater to different customer preferences and target specific market segments. Consider suppliers who offer a mix of clothing styles, sizes, and accessories to ensure you have a wide selection to offer your customers.
3. Pricing and Affordability
While ukay-ukay is known for its affordability, it's essential to strike a balance between quality and cost. Compare prices among different suppliers and evaluate the value for money. Avoid suppliers who offer extremely low prices that might compromise the overall quality and condition of the items.
4. Reliability and Consistency
Choose a supplier who can consistently provide you with a steady supply of ukay-ukay items. Timely delivery and consistent stock availability are crucial for running a successful business. Conduct thorough background checks, ask for references, and read reviews or testimonials from other businesses that have worked with the supplier to ensure they are reliable and can meet your demands.
5. Communication and Responsiveness
Effective communication is key to a successful supplier relationship. Look for suppliers who are responsive, prompt, and willing to address your inquiries and concerns. A supplier who understands your business goals and is willing to collaborate can be a valuable asset. Regular communication ensures a smooth flow of information, minimizes misunderstandings, and strengthens the partnership.
By considering these factors, you can choose an ukay-ukay supplier who aligns with your business objectives and provides you with high-quality, diverse, and affordable products, ultimately contributing to the success of your venture.
5 Online Platforms to Find Ukay-Ukay Suppliers
To find ukay-ukay suppliers online in the Philippines, you can explore the following platforms:
1. Facebook Marketplace
Visit the Facebook Marketplace and search for "Ukay Ukay suppliers" or related keywords. Many suppliers and wholesalers list their products and contact information on this platform.
2. Sulit
Sulit is an online classified ads platform in the Philippines. You can search for "Ukay Ukay suppliers" or similar keywords to find listings from suppliers who advertise their products there.
3. OLX Philippines
OLX is another popular online marketplace in the Philippines. Search for "Ukay Ukay suppliers" or related keywords to find listings from suppliers offering their products and contact details.
4. Wholesale/B2B Websites
Explore B2B (business-to-business) websites that cater to wholesale transactions. Websites such as Alibaba, TradeKey, and TradeFord may have Ukay Ukay suppliers from the Philippines listed on their platforms.
5. Social Media
Utilize social media platforms like Facebook, Instagram, and Twitter to find Ukay Ukay suppliers. Join Ukay Ukay-related groups, search for relevant hashtags, or follow accounts dedicated to Ukay Ukay to discover suppliers who promote their products on these platforms.
Tips for Buying Ukay-Ukay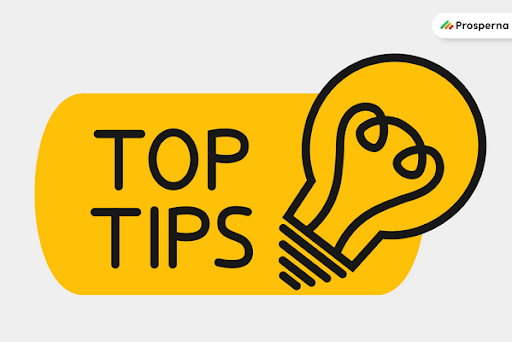 To make the most of your ukay-ukay experience, here are a few tips to keep in mind:
Look for signs of durability. When searching for quality ukay-ukay items, pay attention to signs of durability. Look for double stitching, reinforced seams, and quality construction techniques. These details indicate that the garment was made to last. Additionally, check the fabric composition. Natural fibers like cotton, wool, and silk tend to be more durable and have better longevity compared to synthetic materials.
Check for reputable sources. It's important to buy ukay-ukay from reputable sources or shops with a good track record. Look for thrift stores or sellers who curate their collections carefully and have a reputation for providing clean and well-maintained clothing. If possible, ask for recommendations from friends or online communities to find trustworthy ukay-ukay sources in your area.
Focus on timeless pieces. Instead of getting caught up in trends, focus on finding timeless pieces during your ukay-ukay shopping. Look for classic styles, such as well-tailored blazers, high-quality denim, or versatile dresses, that have stood the test of time. Opting for quality over trends will ensure that your ukay-ukay finds remain stylish and wearable long after their initial purchase.
By following these tips, you'll increase your chances of finding high-quality ukay-ukay items that are both stylish and durable.
FAQs
What are some of the benefits of buying ukay-ukay?
Shopping for ukay-ukay offers several benefits that make it a popular choice for fashion-savvy individuals. First, it allows you to embrace sustainable fashion. By purchasing second-hand clothing, you actively participate in reducing textile waste and minimizing the environmental impact of fast fashion. Secondly, ukay-ukay provides an affordable way to expand your wardrobe. You can find unique and stylish pieces at a fraction of their original cost, allowing you to experiment with different styles and trends without breaking the bank. Lastly, ukay-ukay offers a treasure trove of one-of-a-kind items. You have the opportunity to discover vintage clothing, rare finds, and designer pieces that add character and individuality to your personal style.
Final Thoughts
Finding reliable ukay-ukay suppliers in the Philippines is a process that requires some research and exploration. By utilizing a combination of online resources, local directories, and networking, you can uncover potential suppliers that align with your needs.
Take advantage of social media platforms and online marketplaces to connect with established ukay-ukay sellers and gain insights into their credibility and product offerings. Also, don't underestimate the power of networking within the local community. Engage with thrift store owners, attend flea markets, and join relevant online forums to connect with individuals who are knowledgeable about the ukay-ukay industry.
With diligence and persistence, you'll be on your way to finding reputable ukay-ukay suppliers that can provide you with a diverse range of quality second-hand clothing.
Prosperna, Your Partner to eCommerce Success
Prosperna is an all-in-one eCommerce platform for Philippine businesses and digital creators. We are on a mission to empower 1 million Filipinos with simple and affordable eCommerce solutions.
In fact, we are super passionate about helping Philippine businesses and digital creators we're giving you a free account forever!
Want to start selling online? Create your free-forever Prosperna account now.