Christmas is just around the corner—is your Facebook Shop Page ready?
Running a sale on your Facebook Shop Page for the holiday is just one of the many ways that your business could drive more sales this season.
With 80.7% of Filipinos spending an average of at least 4 hours each day on social media, buying online is now the preferred method of shopping. Or most of the time, they check customer reviews on social media before buying a product in a physical store.
In this article, we're going to share with you how you can prepare your Facebook Page to maximize your online business success during the holiday season.
Give Your Facebook Shop Page a Holiday Spruce Up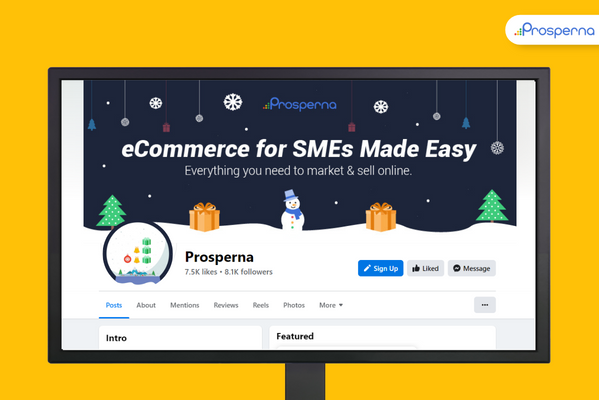 1. Dress Up Your Facebook Shop Page With a Holiday Theme
Your Facebook Shop Page is like any brick-and-mortar storefront. When visitors land on your page, you have seconds to entice them to stay, browse, and shop. 
So, how can you do this?
One quick way is to add holiday-themed elements—specifically, your logo and cover photo—to your Facebook Shop.
Just be sure to stay consistent with your branding to continue building brand awareness, recognition, and trust.
2. Optimize Your Product Catalog to Showcase Holiday Favorites
When customers shop online, they can't fully see, taste, smell, feel, and experience a product.
Optimizing your product catalog is critical in boosting your sales, not just during the holidays, but all year round.
So, how can you optimize your product catalog? Focus on two things: product copy and product visuals.
For product copy, make sure that you write a detailed product description that is both ACCURATE and CONCRETE. It should not only be informative but also entice the readers to buy your product.
Add CALLS-TO-ACTION so your readers will know where and how they can buy.
In terms of product visuals, use high-resolution photos. Showcase your products from different angles and have good lighting.
If possible, use videos, just like what Sweet Bella did with their Hot Chocolat product , to help online shoppers see your product as close to "live" and real-time as possible.
Remember to add splashes of holiday elements to your copy and visuals to keep up with the holiday theme.
3. Think About Giving When Crafting Your Holiday Content
Your Facebook Shop Page should NOT just feature your products. You NEED to provide content that is relevant, personalized, and authentic to stand out.
Content is currency, and attention is a scarce resource.
So instead of doing the usual sales and marketing campaigns, think of how you can provide added value through your content.
Why not write about different ways to give back during the holidays instead of the usual holiday gift guide?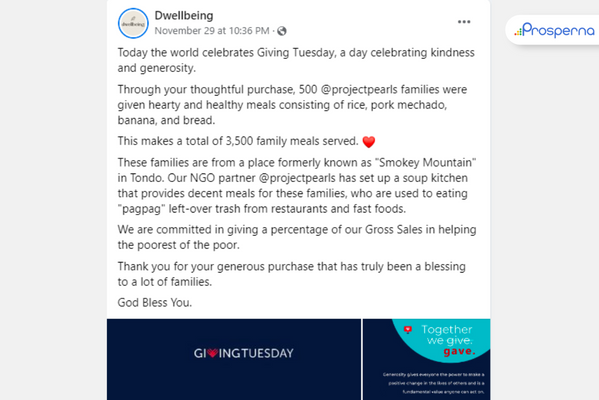 Give Holiday Cheer Through Community Events and Engagements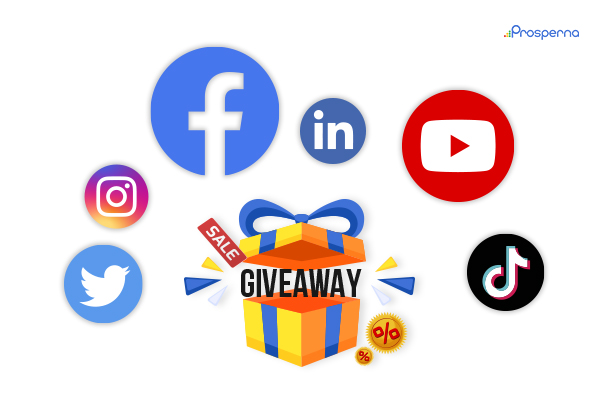 4. Host Contests or Other Holiday-Themed Events
Hosting contests or events on your Facebook Shop Page for the holidays is an effective social shopping trend to increase brand awareness, grow your email list, and drive more sales.
Online contests are popular for a reason. Done right, it's a simple and effective marketing strategy that could potentially give a good return on your investment.
Partner with a charity or non-profit organization aligned with your business and brand mission.
People, in general, want to help, contribute, and make a positive impact.
When you give your customers a way to pay it forward in this season of giving, you're connecting with them on a human level. And this makes customers want to buy from you and support your business.
5. Create Personalized Holiday Offers
Tailor-fit your holiday offers to increase sales and build customer loyalty. One social commerce tip to follow is to know and understand your customers so that you'll know what to offer them and how to best position your offer.
Are you selling a lot of products? Why not create holiday bundles?
But don't just put together random products!
Anticipate your customers' needs and consider:
What will be most valuable to them?
What will help them save time and money?
What will give them more ease and convenience?
Or better yet, give your customers the option to create their own bundle. There's nothing more personalized than that.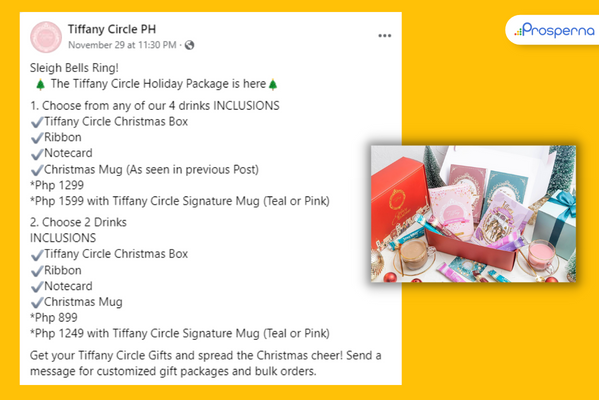 6. Leverage Omnichannel Holiday Marketing
Whether it's promoting your holiday-themed event or holiday offers, getting the word out to as many people as possible is the key.
Nowadays, you cannot rely on one channel alone for your holiday marketing. Your Facebook Shop Page is just one channel that you can utilize for your business.
Omnichannel marketing is basically giving your customers a CONSISTENT shopping experience across different channels and platforms, online and offline.
That said, QUALITY trumps quantity. If being on several channels is difficult to manage at this time (and hiring more people is not feasible yet)…
…then focus on where you do have a presence and then expand your channel over time.
Give Your Customers a Memorable Holiday Shopping Experience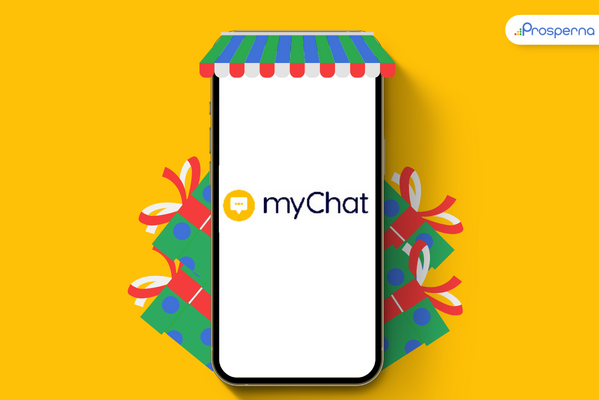 7. Stock up on Your Inventory and Update Your Processes
Avoid being overwhelmed (for you and your customers) by staying on top of your inventory and processes.
Keeping track of holiday orders could be challenging when you don't have a proper system in place.
Worst case scenario: You're not able to update your inventory in real-time, so customers end up placing an order only to find out later that the product is already out of stock.
You will not only lose the sale. The bad experience could cost you a customer—or two—in the future.
Social media has made it much simpler to share negative purchasing experiences online. Of course, the same is true when customers have wonderful experiences to report.
It's also a good idea to update your processes to avoid product shipment delays and manage customer expectations.
Communicate clearly order cut-off times, as well as refund and return policies.
8. Make the Online Shopping Experience Seamless
Online checkouts that take too long can cost you a potential sale. Online shoppers expect and demand fast, easy, and convenient online transactions.
If there are too many steps and too much information requested, they will shop somewhere else.
That said, you need to streamline your checkout process, give different payment and shipping options, and indicate additional costs such as delivery fees.
Pro tip: Ask your family or friends to do a test purchase.
They can complete the purchase and then cancel it. Or they can place an order and not go through the payment stage.
After they test it out, ask for feedback.
How easy was the process?What issues did they encounter?
How can we make it faster, easier, and more convenient for them?
9. Go the Extra Mile to Win Your Customers' Hearts
Gone are the days when doing business was considered transactional. Nowadays, it's about building relationships and earning your customers' trust. 
So, how can you win your customers' hearts this holiday season?
Be proactive in your communication. Giving order confirmation and fulfillment updates help build trust.
Surprise them with a special gift or offer. Include freebies or gift vouchers with their purchase.
Write them a personalized message if you have the capacity. If not, you can print out a prepared template and then add their name to it.
Consumers who feel valued and taken care of are more likely to become repeat customers and advocates for your business.
Here's a bonus gift for you…
We've created a social commerce solution to help you get the most out of selling through your Facebook Shop Page for the holiday.
Integrate Prosperna's myChat with your Facebook Shop and sell directly inside Facebook, accept multiple payments, and offer different shipping options.
Prosperna, Your Partner to eCommerce Success
Prosperna is an all-in-one eCommerce platform for Philippine businesses. We are on a mission to empower 100,000 Philippine MSMEs with simple and affordable eCommerce software.
In fact, we are super passionate about helping Philippine MSMEs we're giving you a free account forever!
Want to sell directly inside Facebook Shop? Create your free-forever Prosperna account now.