Have you considered starting a business of dropshipping in the Philippines?
If you are, you must have read the news about the hustlers who hit the jackpot, but if you read the fine print there are also potential risks behind it when mishandled.
Dropshipping has grown more than the 23%-mark in sales from 2017, especially with global eCommerce exceeding the 3-trillion-dollar mark, and people see this as a potentially good online venture.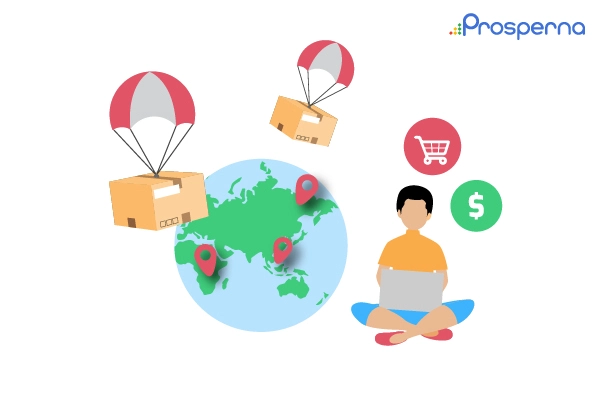 SO, WHAT IS DROPSHIPPING ANYWAY?
To put it in the simplest terms, it is a fulfillment business model.
According to Entrepreneur, it's "an arrangement between a business and the manufacturer or distributor of a product the business wishes to sell in which the manufacturer or distributor–and not the business–ships the product to the business's customers."
Basically, you market or sell products on your online store for profit without the need for product development, creation, and production.
You can make any product available on your store for sale, and you won't have to worry about supplying it to your customers, because the inventory won't be coming from you.
Are you still feeling confused?
To help you understand it better, then you need to know how a dropshipping business is structured.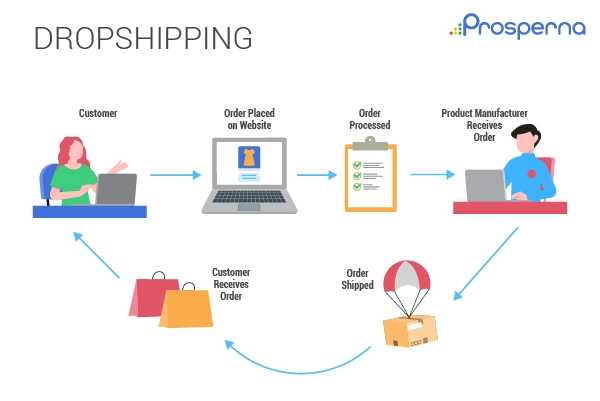 HERE IS HOW IT WORKS:
You're interested to start an online business from scratch but you don't have the starting capital to create an inventory of products.
Instead of stocking products to your online store, you just purchase products from a third-party supplier, depending on the orders made by your customers.
What you're in charge of is having a storefront (mostly online) and connections to suppliers and distributors you can purchase from at a wholesale price.
Customers will order from you, whether it's through your online store or online marketplace.
That means you have to work on digital marketing strategies like Online Ads and Social Media Marketing on gaining customers who will order from you and be their "middleman."
As the middleman, you will process the "dropshipping" of their orders to the manufacturers/distributors/suppliers so they can have it delivered to your customers.
All these steps make up a sustainable and long-term business idea, as long as you can maintain and enjoy this kind of setup because it looks like it requires less effort and money to get started.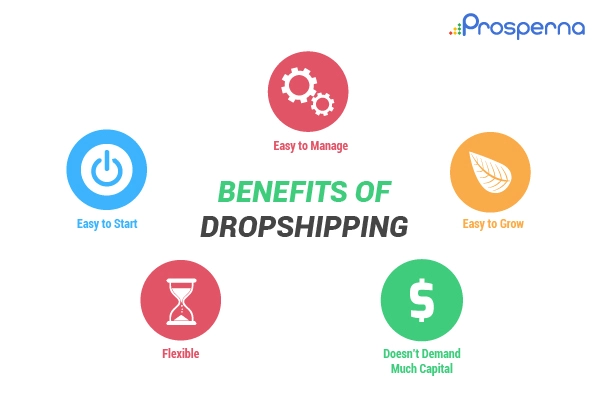 So, right of the bat, you can see THE BENEFITS OF DROPSHIPPING as:
Less Capital Needed – Start a business inexpensively because keeping an inventory is not required.
Easy To Start – No need for a brick-and-mortar store setup and a storage warehouse.
Easy To Manage – You don't have to worry about shipping the products to your customers.
Easy To Grow – You earn sure profits every sale and no selling leftovers to avoid huge losses.
Flexible – Easy to add and remove products. You sell whatever you want to or what's on-demand, without dealing with "items" on your catalog that don't sell.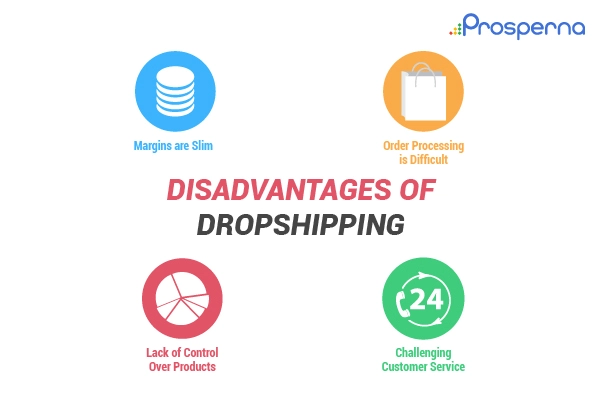 On the other hand, THE DRAWBACKS OF DROPSHIPPING include:
Slim Profit Margins – dropshipping is super competitive since you'll be selling products at a lower price to gain customers and sales. In order to make it profitable in the long-run, you need to have a loyal customer base.
Processing Issues – The process seems straightforward, but since it may involve selling multiple products, you'll be working with different suppliers that each have their own way of processing. So if you are limited in payment methods or shipping options, you can have costly issues.
Lack Of Control – Since the suppliers will be doing most of the order fulfillment such as stocking and delivering the product to your customers, you can only hope that they do their jobs well and not have any issues.
Limited Customer Support – If there are issues with the order fulfillment, your customers are not in contact with your suppliers. Since your knowledge and control are limited, you will have trouble providing assistance, and affect your customer retention long-term.
Once you balance out if the advantages outweigh the disadvantages, you'd probably wonder…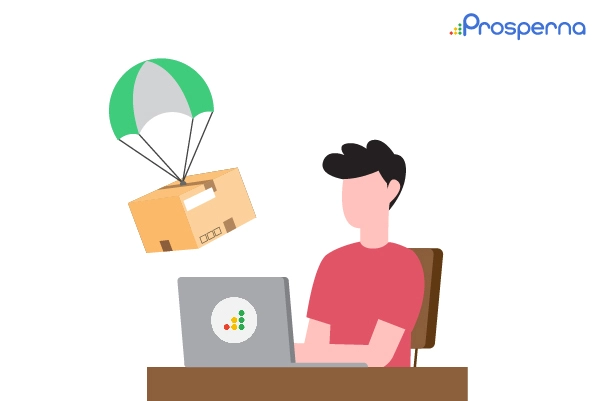 HOW TO START DROPSHIPPING IN THE PHILIPPINES?
I would love to share with you how to start your own dropshipping business, so if you are interested in it, stay tuned for our future blogs.
But to give you direction, as we mentioned in our first step, you need your own online store.
Choosing the best eCommerce website builder is about finding what works best for your needs, and not just following the trends.
You may consider platforms like Shopify and WooCommerce, but if dropshipping is in the cards, you need an open platform that can evolve over time with your business.
Prosperna is the ONLY online store builder in the Philippines that focuses on helping startups ad SMEs grow their business with the BEST eCommerce tools to start an online business.
You can start your business locally, but we'll help you integrate your preferred payment and delivery platforms ALL OVER THE WORLD, including dropshipping platforms like Alibaba and AliExpress. (We could include Oberlo on the list as well but their platform is exclusive for Shopify.)
IN CONCLUSION… IS IT POSSIBLE?
Dropshipping in the Philippines IS POSSIBLE… BUT NOT REALLY!
While digital payments via credit cards are showing some growth this year, a bigger percentage of Filipinos still prefer e-wallets and debit cards.
What this means for "dropshippers" is that they are required to commit to paying for a high-volume of products from a manufacturer, in order to get them for the wholesale price.
So when customers order from a dropshipping business, products are directly shipped to the customer without getting in the hands of the seller.
Related articles:
It takes a form of commitment and mindset of:
Selling in bulk or high volume
Pre-selling products in advance
Using paid ads to sell more and faster
Selling niche products
Focusing your merchandise and branding to a very specific market
Selling to countries where consumers widely accept paying for products using credit cards
Want to start selling online? Create your free-forever Prosperna account now.