Differentiating your health and beauty brand is more than just a name, a price tag, and the number of products you have to offer.
You'll need to create a strong branding strategy to help you connect with your target audience and set you apart from other businesses in this industry.
We learned this from the business leaders we invited for our MSMEs on the Spotlight: What's the Secret to Managing a Health and Beauty Business online event.
Charles Herrero of Nature2Nurture and Betty Aw of My BIG, Inc. generously shared their experiences and learning from running and managing a thriving online business.
So whether you sell wellness, skincare, or makeup products, read on to find out how you can differentiate your health and beauty brand online.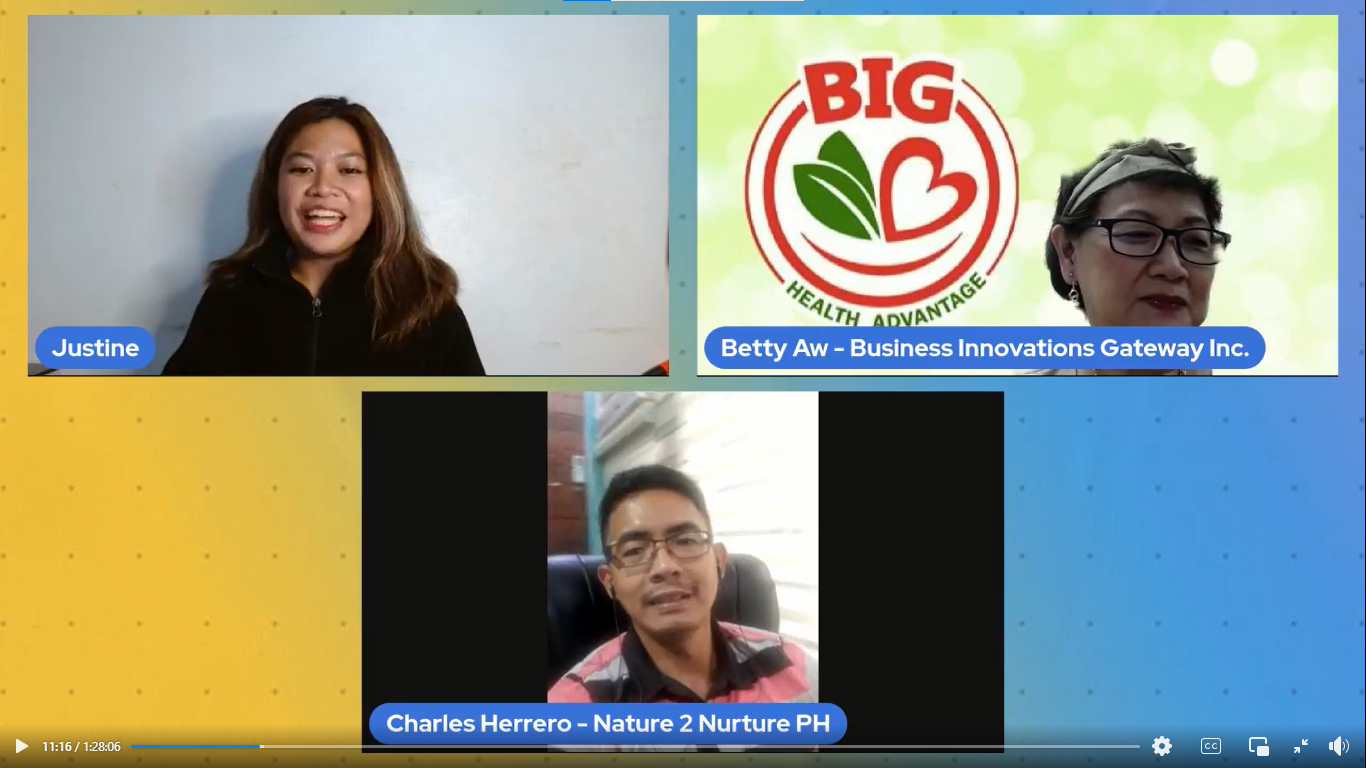 Offer Unique Products and Services
When it comes to health and beauty, it's important to offer unique products and services that differentiate your business from others.
You can do this by offering a more extensive range of products, providing a more personal service, or targeting a specific niche market.
Whatever approach you take, make sure you are clear about what makes your business unique and why customers should choose you over the competition.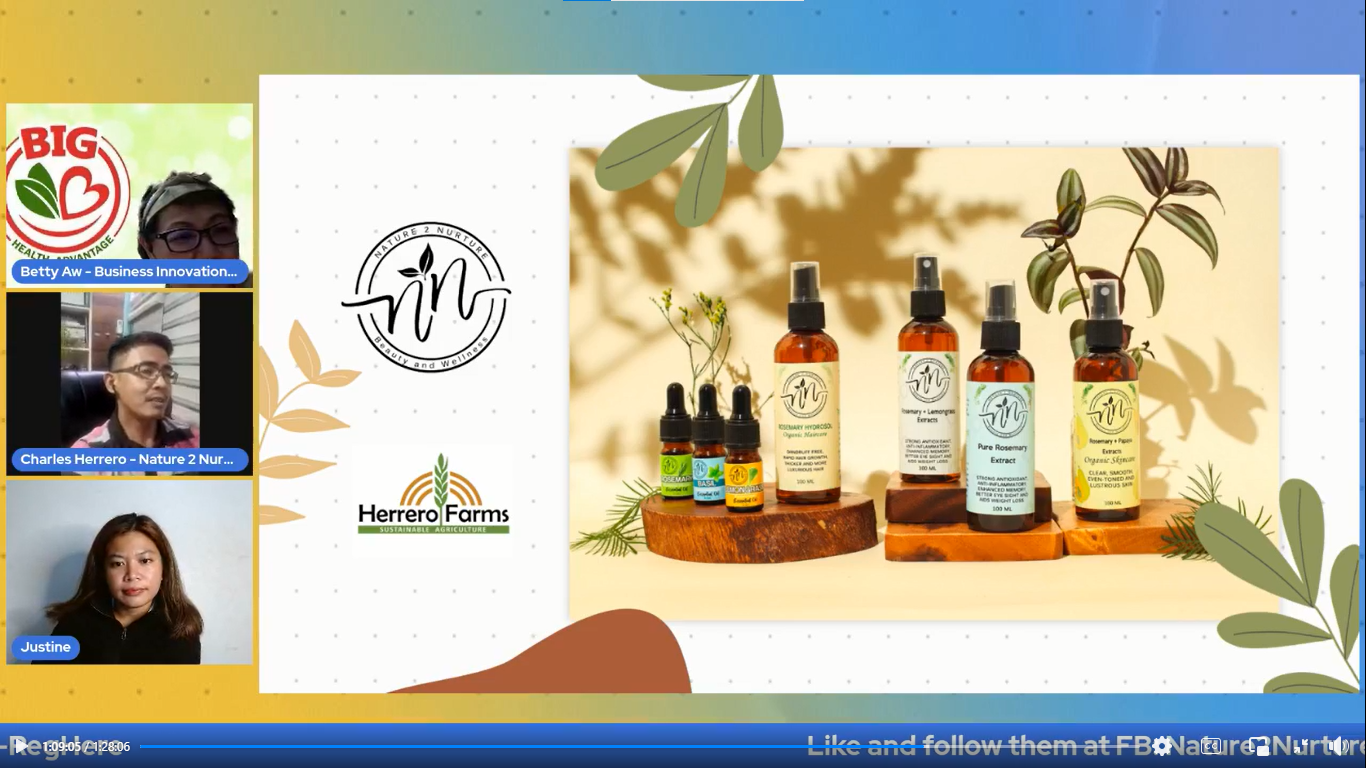 Take, for example, Nature2Nurture. Charles discovered the magnificent benefits of rosemary and started propagating it. Using rosemary, he produced:
skincare products that can heal chronic skin conditions
hair products that promote hair growth
concentrated juices that bring balance to the body
"We add so much love, passion, patience, and care with every bottle. Farming is hard labor. You cannot buy this anywhere. Putting nature in a bottle is never easy but very rewarding because the results that you get are just beyond compare," said Charles.
Create Interesting and Informative Content That Targets Your Audience
The content you create can help educate potential customers about your products and services, which is crucial for health and beauty products.
"Most people ang hilig mag-experiment ng nilalagay sa skin nila or iniinom ng kung ano-anong supplements, walang proper research, care, and guidance," Betty Aw said.
Translation: Most people like to experiment with what they put on their skin. They drink all kinds of supplements without proper research, care, and guidance.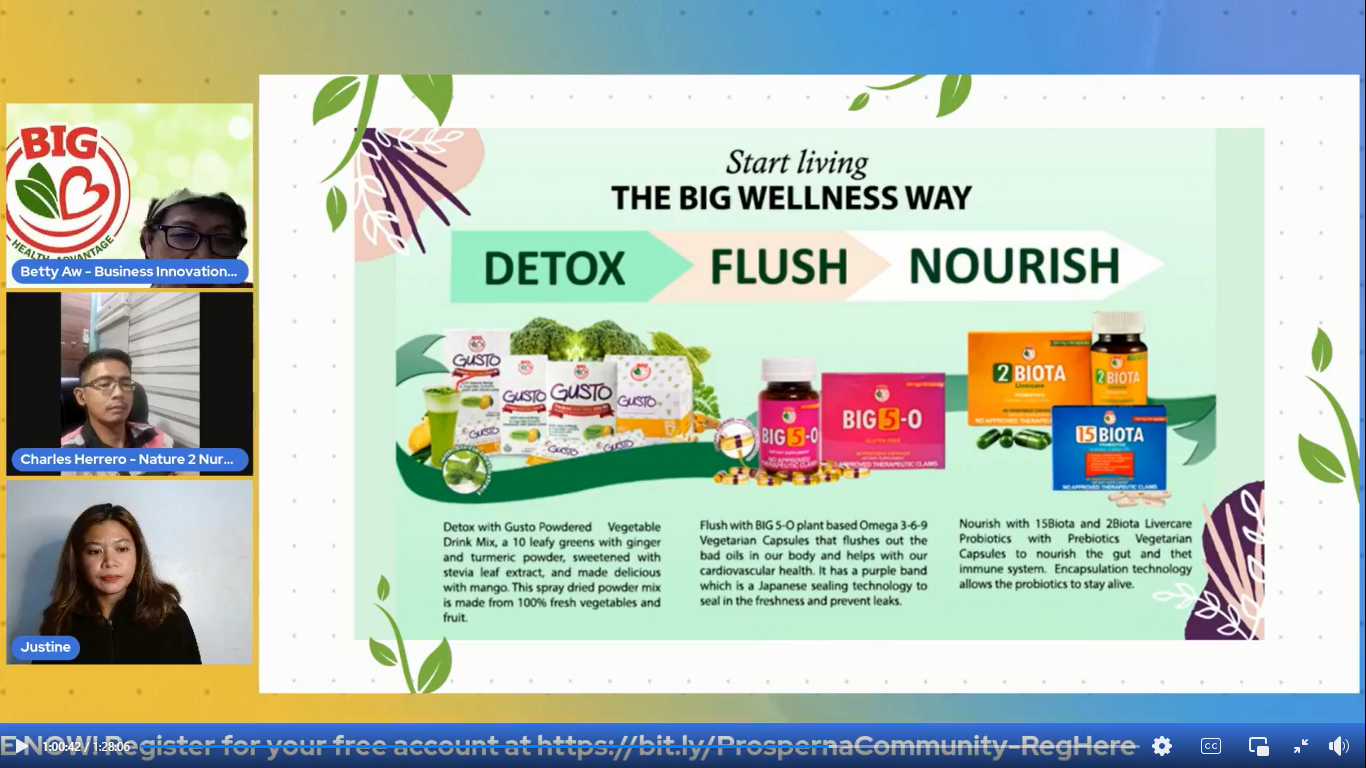 She stressed the importance of being ethical with business, especially in the health and beauty industry. Appropriately informing and educating your audience about the products you're selling is part of that.
Creating valuable content that helps your audience make informed decisions can help build your authority and credibility. Show you care about your customers' needs, and you'll gain their trust.
Well-written and engaging content can also boost your website's search engine rankings, which can result in more traffic to your site. You attract new customers, retain current customers, and create a loyal following – leading to more sales in the future.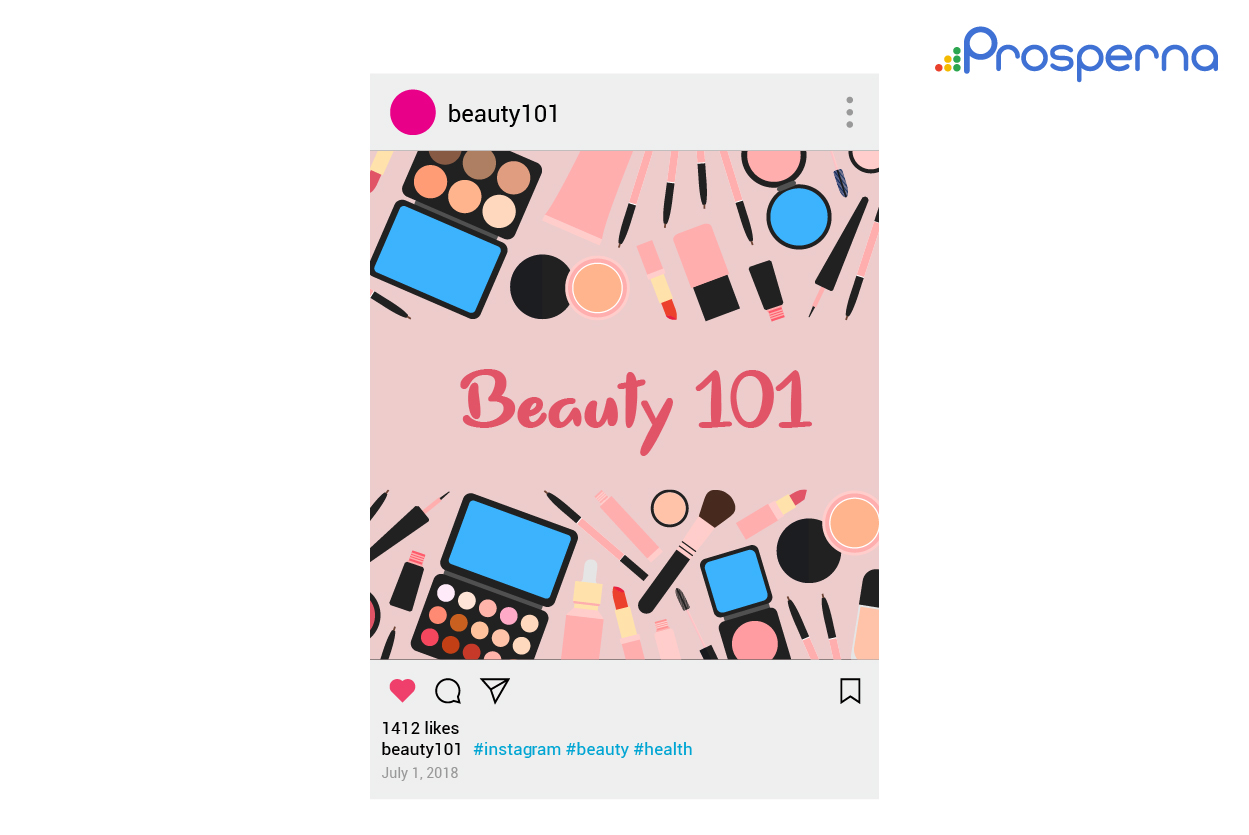 Work on Your Visuals
An essential element of branding is having an aesthetic or visual design that builds recognition.
It's as simple as having a logo or using a color scheme and fonts that align with your brand values and resonate with your target market.
The point is to use your brand guidelines consistently when showcasing your products.
Post branded images and videos of your products because while customers care about the effectiveness, the attraction starts with their physical appearance.
For health and beauty brands, here are some visual content ideas you can post:
Infographics
Flat lay Images
Stop-Motion Videos
Tutorials or Product Tests
Unboxing Reviews
Recipe or Routine Vlogs
Bottom line: Successful marketing and sales come from building brand recognition and retention in the market.
Mind Your Packaging
As part of your strategy, you do have to show what your products look like to customers as-it-is.
Some businesses tend to "falsely advertise" online with taken-from-Google pictures or overdressed displays, only to fail customer expectations.
By creating branded packaging that looks the same online and offline, customers will trust and recognize you more than generic products without any branding.
Did you know? Some consumers buy products because of the packaging they find beautiful and not much because of the actual purpose!
Customers can see how consistent you are and that what you market is what you sell.
They will check the ingredients, directions, and disclaimers online and compare them with the physical packaging.
Another important aspect is how you display information on your packaging when you post it on your channels. Take note of this when working on your next marketing campaign!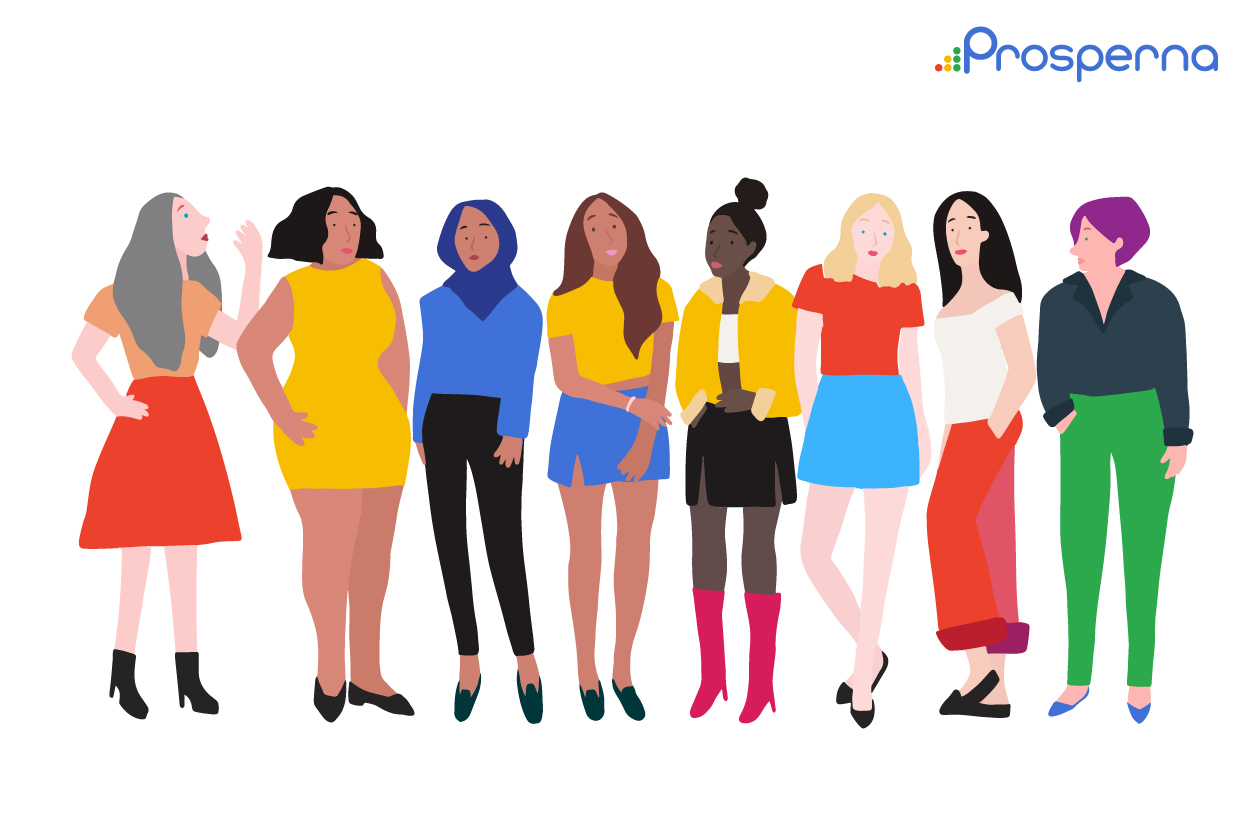 Create and Promote Your Advocacy
Today's generation is about embracing diversity and representation in health and beauty.
Customers are loyal to brands that stand for something, so having a mission and vision that gives back to the community is highly effective.
Charles also believes in this as he shared why he built his sustainable farm and Nature2Nurture business,
"First and foremost, pag magtatayo ka ng business, dapat meron kang vision and mission. Ito yung pinaka–foundation mo. Sa akin, ang mission ko, magkaroon ng trabaho yung mga tao sa amin."
Translation: "First and foremost, if you're starting a business, you need to have a vision and mission. These are your foundations. For me, my mission is to help provide work to my community."
When it comes to health and beauty standards, it's about love and support for all types of skin, bodies, and people from all walks of life!
My BIG, Inc.'s advocacy, on the other hand, is to be proactive with health. They help promote this advocacy by sharing content that shows how their products are natural and reviews by their satisfied customers to show how effective their products are.
Your effort in directing your message to a good cause can ignite people to choose you every time.
Stay Up to Date With Current Trends and Technologies
"Technology is a big game-changer in business," Betty said.
With technology, starting a business has become more accessible, and people can easily learn about your business.
Utilizing social commerce, for example, can help you reach a wider audience and connect with potential customers in a more personal way.
Just like Nature2Nurture, Charles is leveraging FB ads and partnering with Prosperna. He was able to target specific audiences with their ads with as little as PHP 55 a day. People now come to them to inquire about their products, whereas before, it was difficult to find customers.
"I discovered sustainable growth using eCommerce," Charles said.
Continuously innovating and staying up to date with the latest trends and technologies ensure that your health and beauty business remains competitive and successful.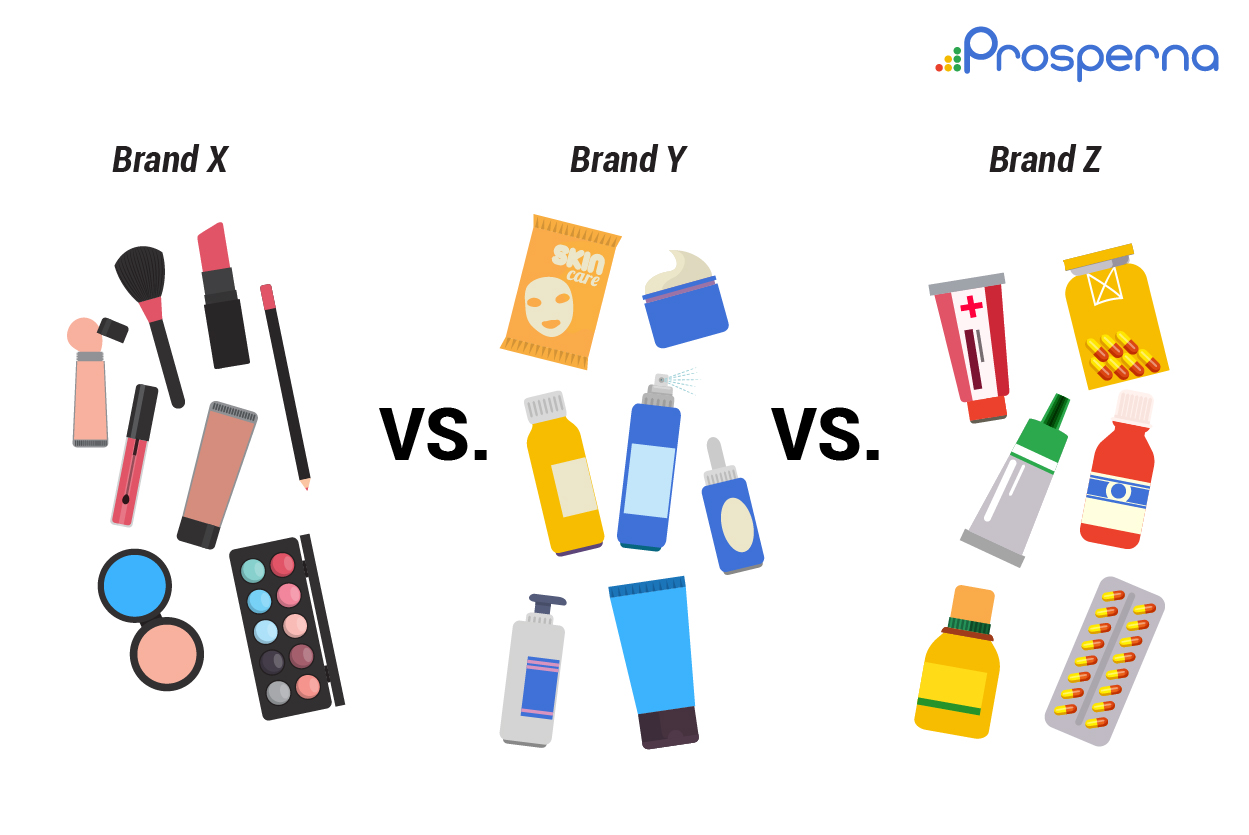 Show Your Competitive Edge
Most small health and beauty brands can be resellers or drop-shippers, but you can create a brand for yourself with two things:
Creativity and Expertise!
Create an original concept unique to you by combining all the points we mentioned here and comparing yourself with competitors to set expectations.
You can do this in the form of product comparisons where you explain the reasons why you're the better alternative.
Some factors that customers will look at include:
Price
Packaging
Aesthetics
Brand Values
Shopping Experience
Customer Service
Reviews and Testimonials
Betty said, "when we focus on the business, we will be able to create products that can solve problems for the people."
While it can be challenging to develop something that doesn't already exist in the market, there are many ways to appeal to your target market.
Leading us to the next point…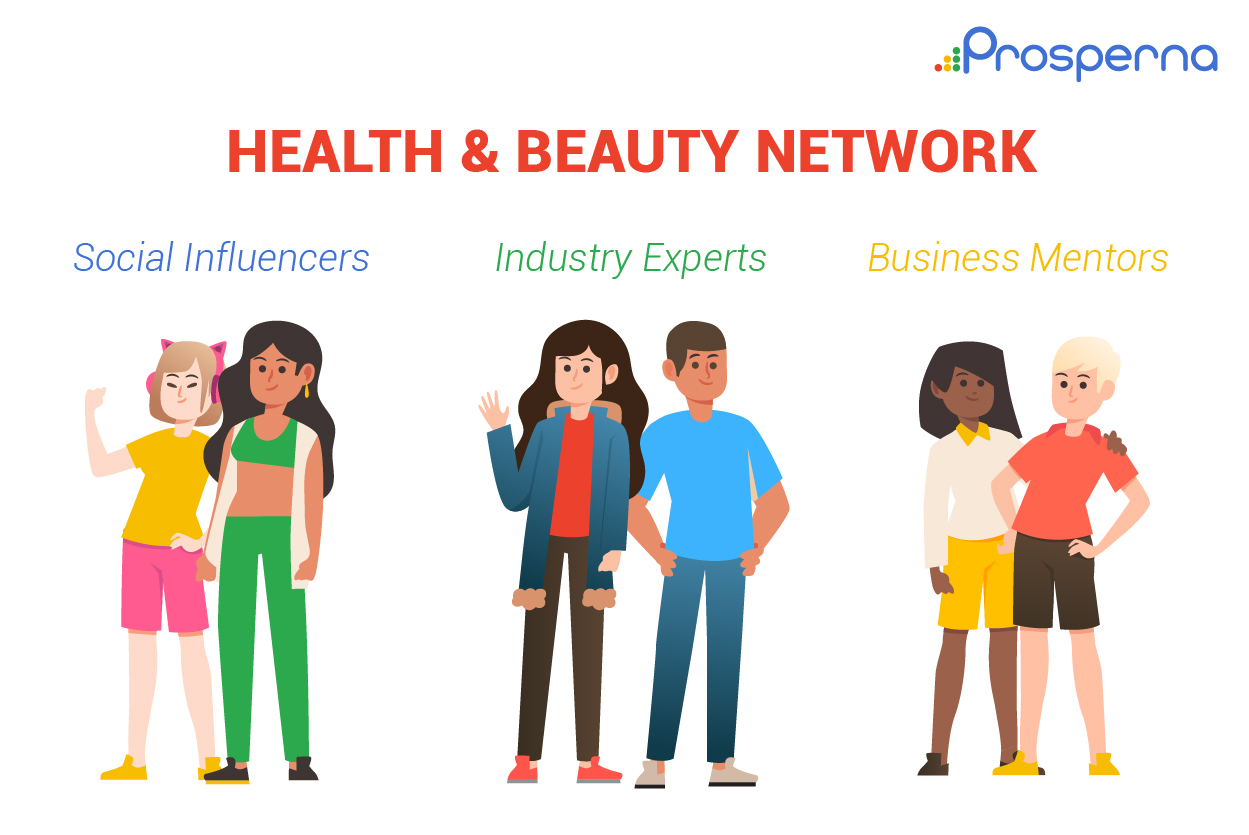 Build a Network of Influential Leaders
Sometimes it can be hard to convince people to take your word when you make recommendations because people tend to see it as biased.
That's why you need to partner with certified experts to give a professional opinion about what your brand offers…
…or famous people with large numbers of followers to spread your brand across the online market (a.k.a influencer marketing).
You can connect with specialized doctors, health trainers, beauty influencers, and makeup gurus, to name a few.
Not only can they give reliable insights into specific health or beauty types and conditions, but their backgrounds and influence will boost your brand image.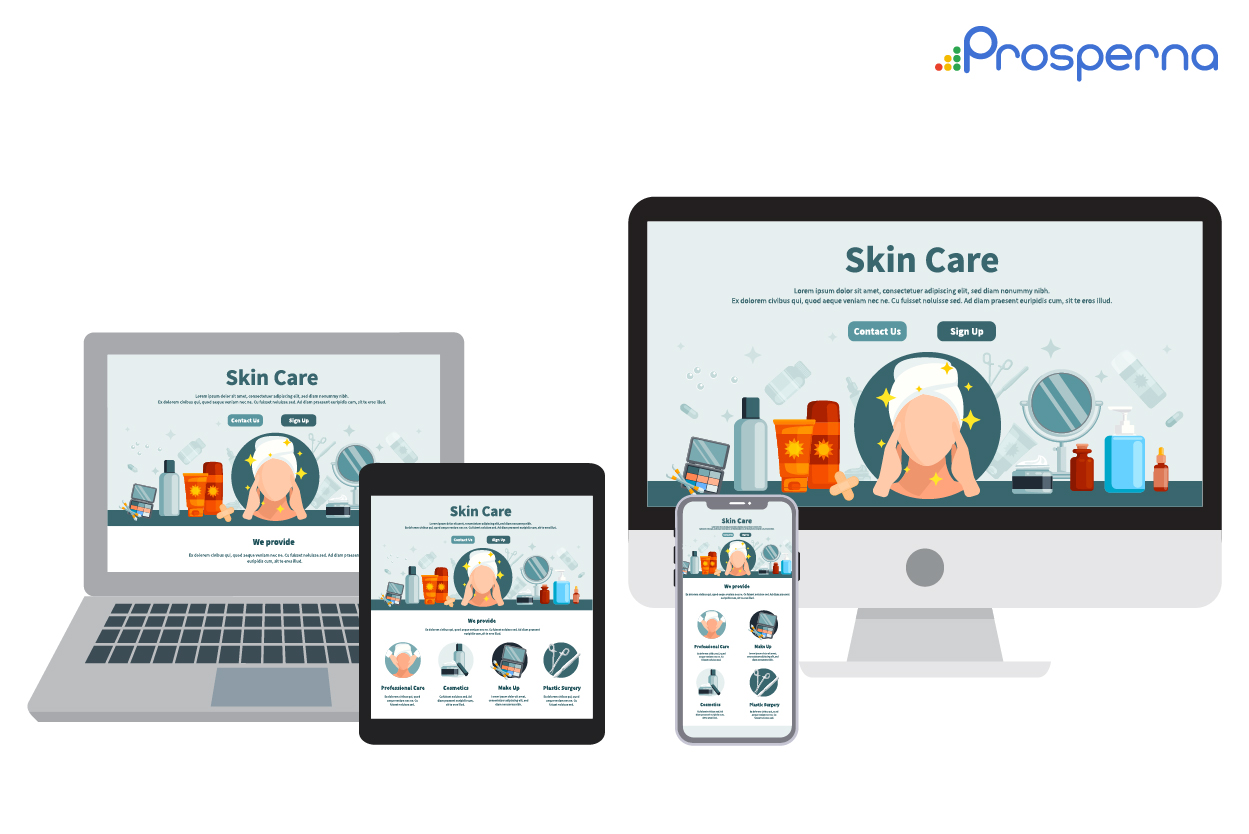 Own an Online Store
Healthy and beauty-centered platforms, such as Beauty MNL, LazMall, and Shopee, are good to have as an added sales channel because they help build short-term traction.
But it's not going to work out when it comes to brand-building and long-term profitability!
All the commissions and transaction fees you have to give up for every sale you make are not worth it for a growing business.
Having an online store allows you to customize the website branding and customer experience so you can offer safe and convenient:
Omnichannel Shopping
Digital Payments
Fulfillment and Delivery
Customer Service via Chatbots
You can enjoy these features if you partner with an eCommerce platform built to help small businesses grow and succeed – at zero commission and transaction fees. (Just like Prosperna!)
Health and Beauty Business FAQs
What health and beauty business makes the most money?
People are becoming more health conscious, so businesses that can help enhance beauty naturally and safely will succeed in the health and beauty industry.
What's missing in the health and beauty industry?
Lack of regulation for health and beauty products. Legitimate businesses have to contend with companies that are only in it for the money and not the welfare of their customers.
Final Thoughts
The importance of differentiating your health and beauty business is evident. To be successful, you need to ensure that your target audience knows what makes your business unique.
So, are you ready to create a strong brand identity and differentiate your health and beauty business through your very own online store?
Prosperna, Your Partner to eCommerce Success
Prosperna is an all-in-one eCommerce platform for Philippine businesses. We are on a mission to empower 100,000 Philippine MSMEs with simple and affordable eCommerce solutions.
In fact, we are super passionate about helping Philippine MSMEs we're giving you a free account forever!
Want to start selling online? Create your free-forever Prosperna account now.