Any small business owner knows that starting a small business is not an easy feat, no matter what industry you are in.
And if you are starting an online business, it comes with its unique challenges! From building a website to attracting online customers, there is a lot to consider when getting started.
However, it is possible to overcome these common challenges and build a successful online business with planning and hard work.
Let's break these down!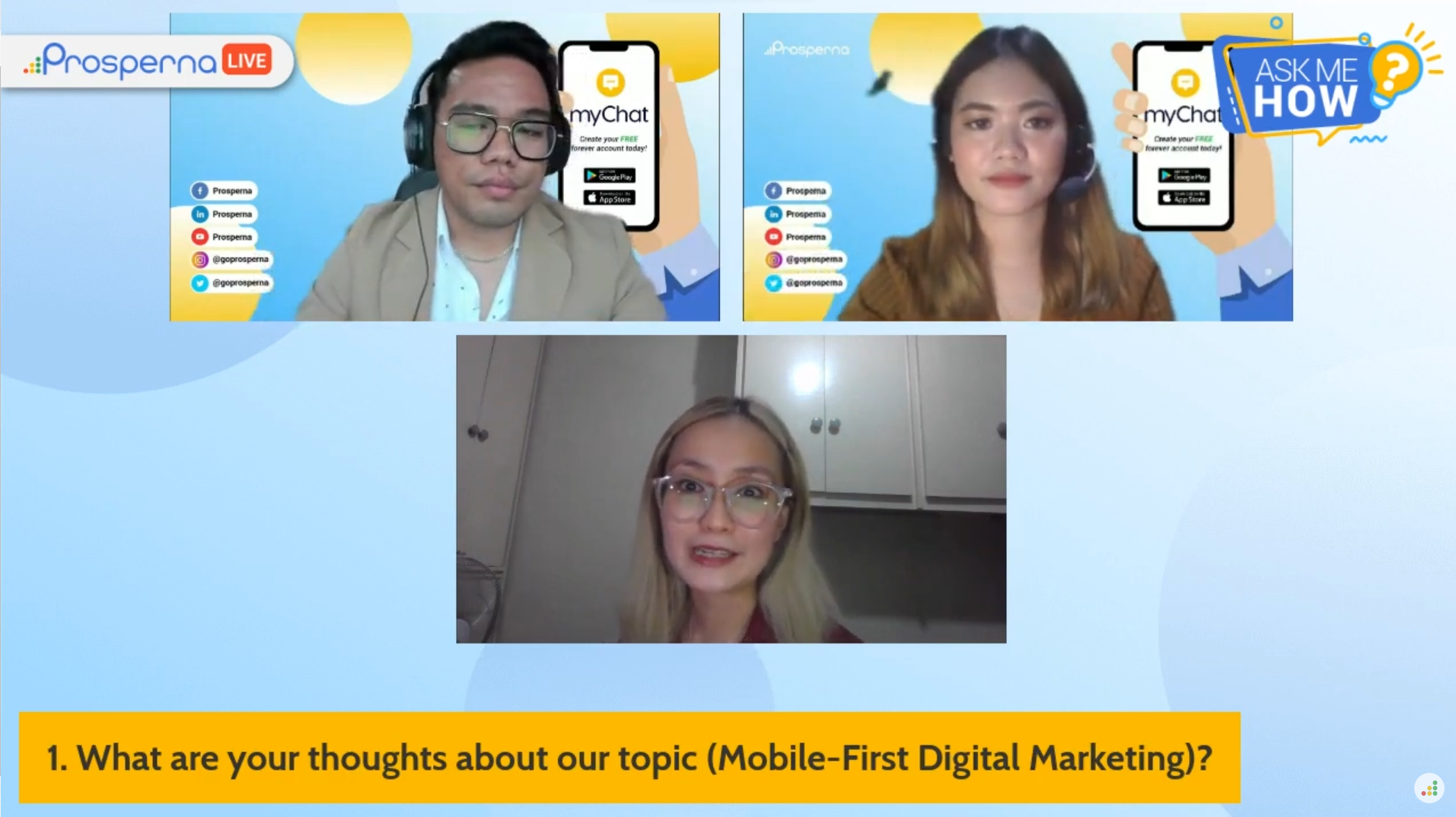 1. Finding the Right Niche
When starting a small business online, the first challenge is finding the right niche.
There are thousands of potential online businesses you could start, but you need to find the business idea that is right for you.
To find the right niche, start thinking about your passions and interests. What are you good at? What do you enjoy doing? What do you want to learn more?
Once you have a few ideas, do some research to see if there's a customer base for your business idea. Look at popular trends and see if there's a way you can tap into them.
It can be challenging to find the right niche because there is a lot of competition. So, do your research and write your business plan to help you drill down on the competitive advantage of your online business.
2. Building an Audience Amid Lots of Competition
Getting your target audience to notice you when you're first starting is a common challenge for any commerce business. Plus, you're going to have competition.
With how easy it is to start an eCommerce business, there are already a lot of retailers out there vying for attention.
The key to overcoming this business challenge is to focus on being the best in your niche. Don't try to be everything to everyone – instead, focus on being the best at what you do.
If you can be the go-to resource for your particular area of expertise, you'll be more likely to succeed in building trust and customer loyalty in the long run. How?
Start a blog and write helpful articles that solve the common challenges of your ideal customer.
Be active on social media and engage with potential customers.
Guest post on popular blogs in your industry.
Start building your authority and brand awareness — and be on top of the mind of your target audience.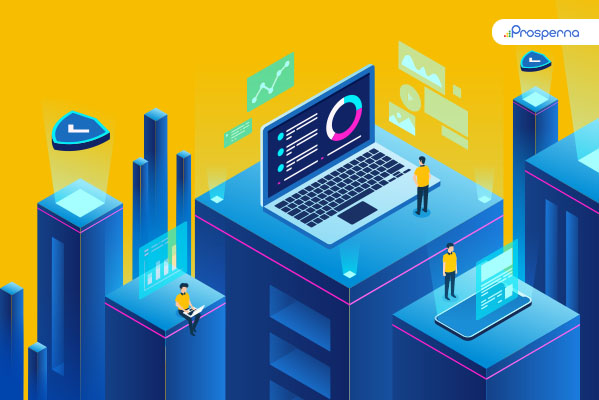 3. You Need to be Tech-Savvy
Or do you? Here's the thing – to start and run an eCommerce business, you need at least a basic understanding of technology.
You don't need to be a tech wizard. Still, you should know enough like creating a website, using social media, and understanding basic concepts like SEO to increase traffic to your online store.
If you have not yet joined the digital transformation bandwagon, now is the time!
Plenty of resources are available to help you learn the basics. Or you can outsource or hire the right person to do it for you.
The good news is that many affordable or even free tools and services can make website creation and running an eCommerce business much more accessible. (Just like Prosperna!)
4. Websites are Expensive
That said, you do need to spend money to make money, and that's especially true when you're starting an online business.
Between the cost of a domain name, hosting, design, and any other tools or software you need, the upfront cost of starting an eCommerce business does add up.
If you're worried about the cost of starting an online business, there are a few things you can do to minimize your expenses.
Start using a free online selling platform, like Shoppee, Lazada, Facebook Marketplace, and Prosperna.
Later, you can look into getting a more affordable hosting plan and customizing your eCommerce site with a professional design.
Or you can create a free-forever online store with Prosperna and sell on social platforms like Facebook and Instagram. Your
free plan
comes with the tools you need to start selling online, such as accepting online payments and booking shipping.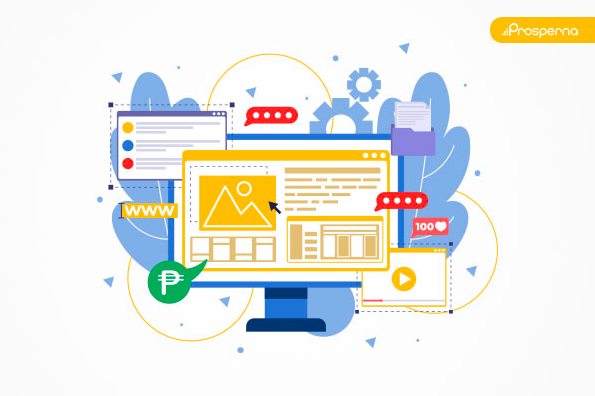 5. Generating Traffic
Traffic is the lifeblood of any online business, so you need to find ways to get online shoppers to visit your online store or eCommerce website.
Just because you have a website doesn't mean people will find it.
For your online business to succeed, you need to put effort into digital marketing and providing a positive customer experience so they will keep on coming back.
There are many ways to market your online business. The best approach will depend on your particular business and niche.
Common digital marketing methods include search engine optimization (SEO), social media marketing, pay-per-click (PPC) advertising, email marketing, and content marketing.
Remember that finding what marketing campaign works best for your business can take trial and error. So be patient and consistent in your efforts.
6. Converting Leads and Making a Sale
Once traffic comes to your website, the next eCommerce challenge is converting those visitors into leads and making a sale.
The goal is to turn existing customers into repeat customers to have consistent cash flow through customer retention.
The best way to do this is to get their contact information to add them to your email list. There are a few ways to entice a potential customer to subscribe:
Offer freebies, like e-books and white papers.
Use pop-ups and forms in your digital marketing campaigns.
Give discount codes and vouchers.
When they subscribe to your email list, you can build and nurture your leads, so you'll be on top of their minds.
Building trust is crucial here. So be sure that you protect your customers' data and don't just sell to them. Give value in every customer interaction and provide excellent customer service and customer support.
Done right — a new customer can turn into a loyal customer and even a brand ambassador.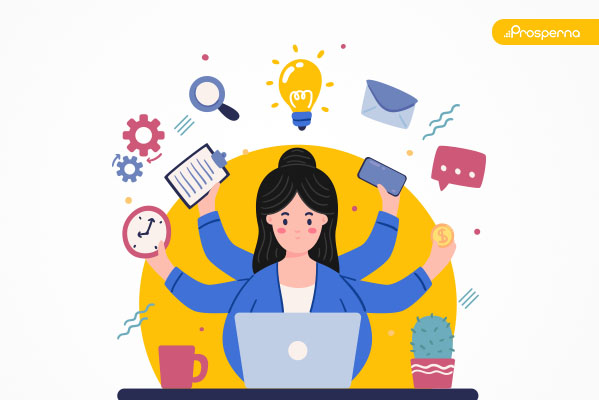 7. It's Easy to Get Overwhelmed
When you're first starting as an online entrepreneur, it's easy to get overwhelmed by everything you need to do and learn.
Most business owners end up multi-tasking and juggling multiple hats. However, doing so is usually not very effective (or sustainable).
Instead of trying to do everything at once, focus on just a few things and master them before moving on. And if you can afford it, hire the right person to help you and invest in marketing automation tools.
Once you have a good handle on the basics, you can then start to expand and add more complexity to your business.
Remember that Rome wasn't built in a day, and neither is a successful online business.
Online Business Takes Time to Build
Starting an online business is a big challenge but also a great opportunity. You can overcome business problems and write your own eCommerce success story with the right approach.
Keep in mind, though, that you won't see results overnight. It may take months or even years to see a significant return on your investment.
Just take things one step at a time and don't give up. With the right attitude and approach, you can build a successful online business.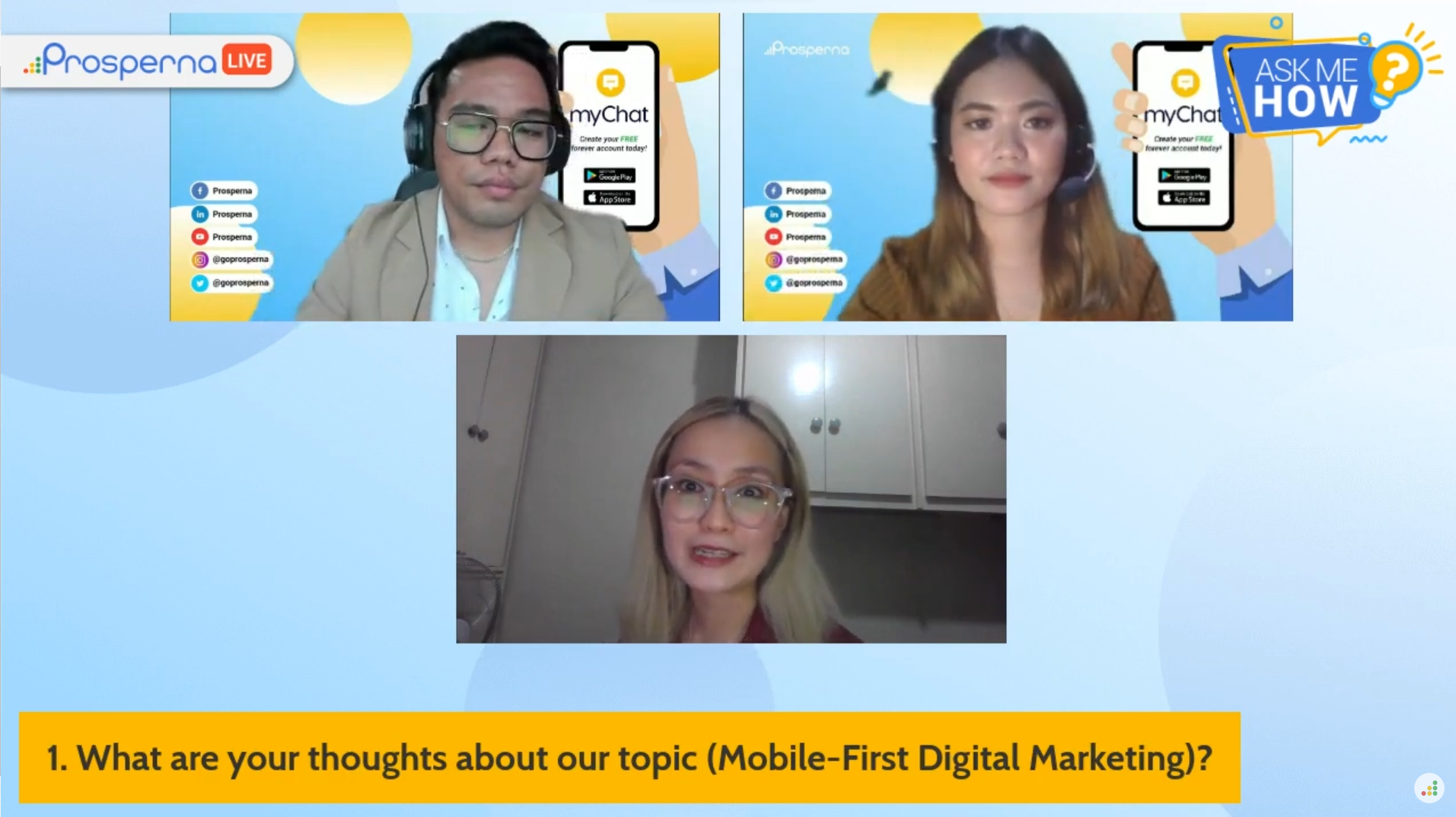 Related articles:
Prosperna, Your Partner to eCommerce Success
While building an online business takes time, you can immediately start your online store with the right eCommerce partner!
Prosperna is an all-in-one eCommerce for Philippine Businesses. We are on a mission to empower 100,000 Philippine MSMEs with simple and affordable eCommerce solutions.
We are super passionate about helping Philippine MSMEs — we're giving you a free account forever!  
Want to start selling online immediately? Create your free-forever Prosperna account now.