Hey there, Philippine MSMEs! Are you looking to boost your website traffic and grow online sales WITHOUT paying for advertising? Well, you've come to the right place. Today, we're going to talk about a powerful strategy that won't break the bank and we call it the "Prosperna eCommerce Flywheel".
The digital age for Philippine Micro Small and Medium sized businesses is here!
And, there are countless ways to promote your business online, but one approach stands out from the crowd—organic traffic.
You might be wondering, "What's the big deal about organic traffic, and why should I care?"
As my Asian Tiger-mom would say, "son, now that you have a job, stop paying rent! You must buy your own house and invest in real estate property".
Well, the same goes for investing in marketing methods that drive organic traffic versus spending money on paid advertising.
Paying for advertising is like renting a house.
You don't own the house.
You don't build equity.
And, you don't create wealth by paying for rent every month.
And when you only invest in paid advertising, it's the same as renting a house from a landlord.
You are buying "short term" traffic to your website and not getting the long-term benefits.
But…
…when buying your own home, you own the property.
You are building equity and creating wealth.
And, when you invest in organic marketing methods, you gain brand equity that results in long term and sustainable repeat business.
So, are you ready?
Buckle up, because we're about to dive into the reasons why organic traffic trumps paying for ads when it comes to increasing your website's visibility, traffic and sales.
Here's the 6 WAYS TO INCREASE WEBSITE TRAFFIC WITHOUT PAID ADS: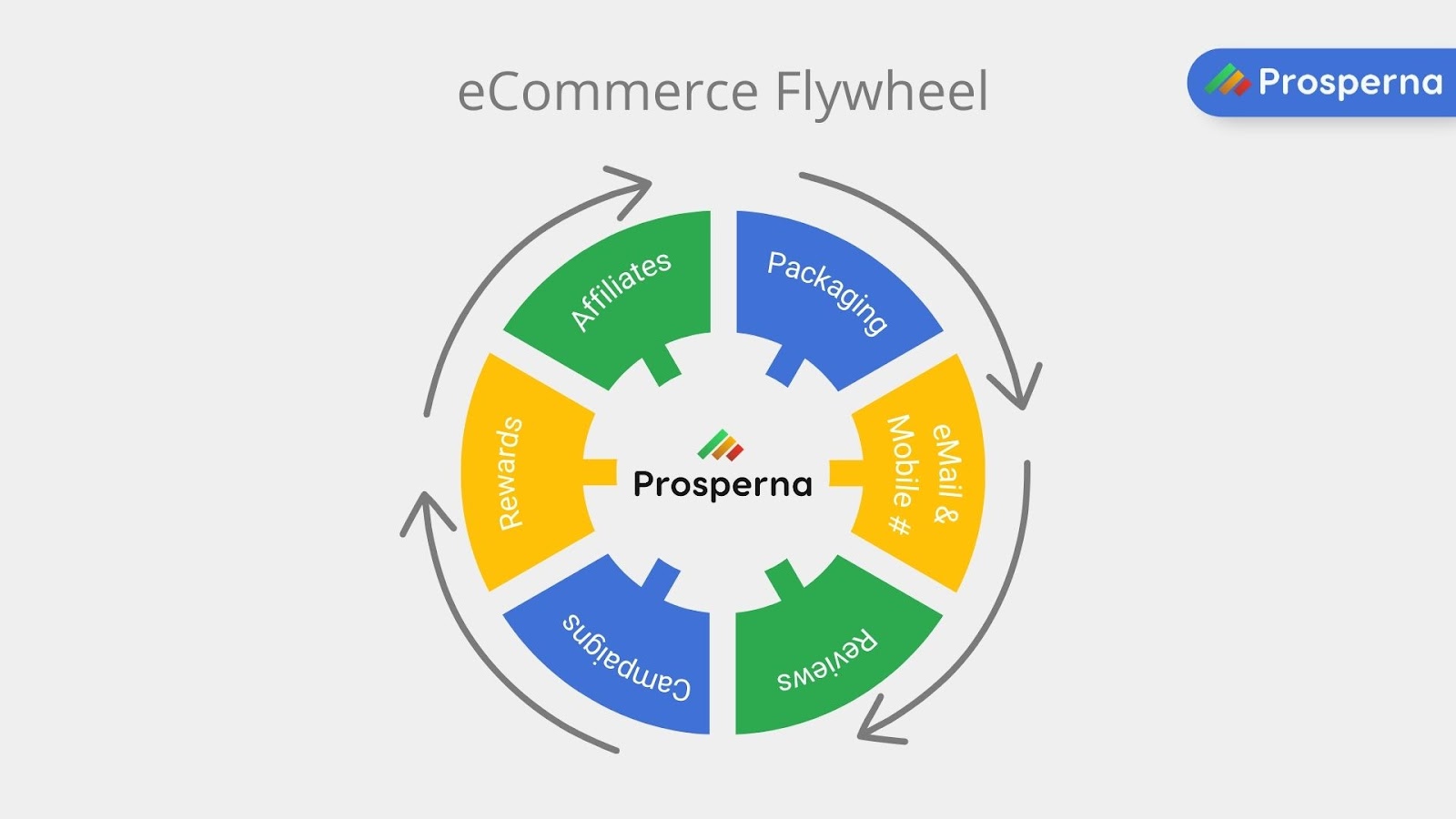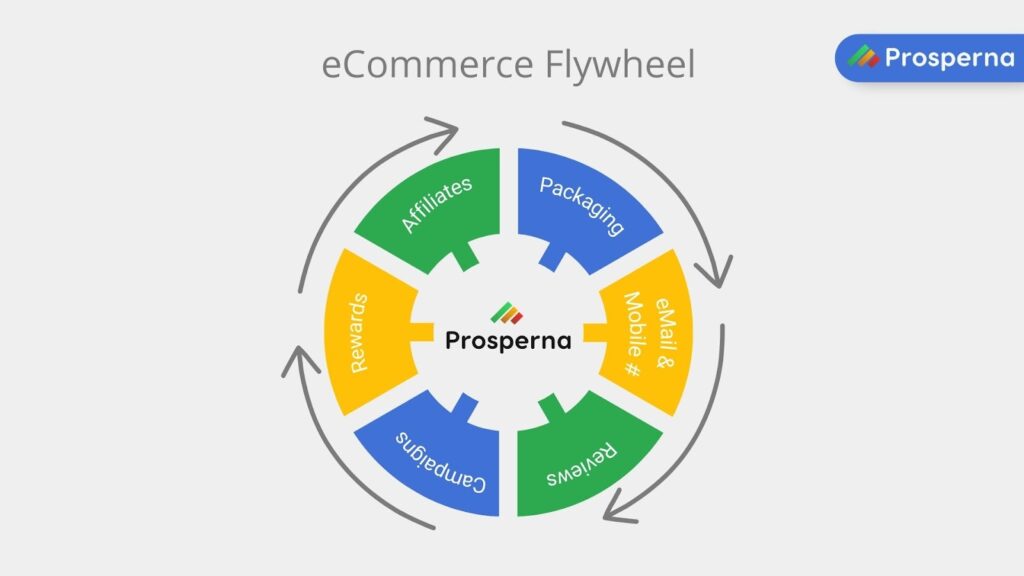 1. Improve Your Packaging
Companies spend so much time, money and effort just to market and get one sale.
And when they finally get that one sale.
They wrap, package and ship the product without paying any attention to packaging.
And from that point forward, they lose that valuable connection with the customer they
spent so much time and money to acquire.
This is a HUGE missed opportunity!
A company's packaging should convey its values, objectives, and unique selling
characteristics.
Your packaging can also help you differentiate your business from your competitors, research shows that 72% of consumer purchase decisions are influenced by a product's packaging.
When a customer leaves your store or has made it their home with your product, you must use your product's packaging to stay in front of them!
At the VERY VERY least, you should put a sticker on your packaging that includes:

A call-to-action that drives them back to your online store's URL
An incentive that's valid for a specific time period when they make their next online purchase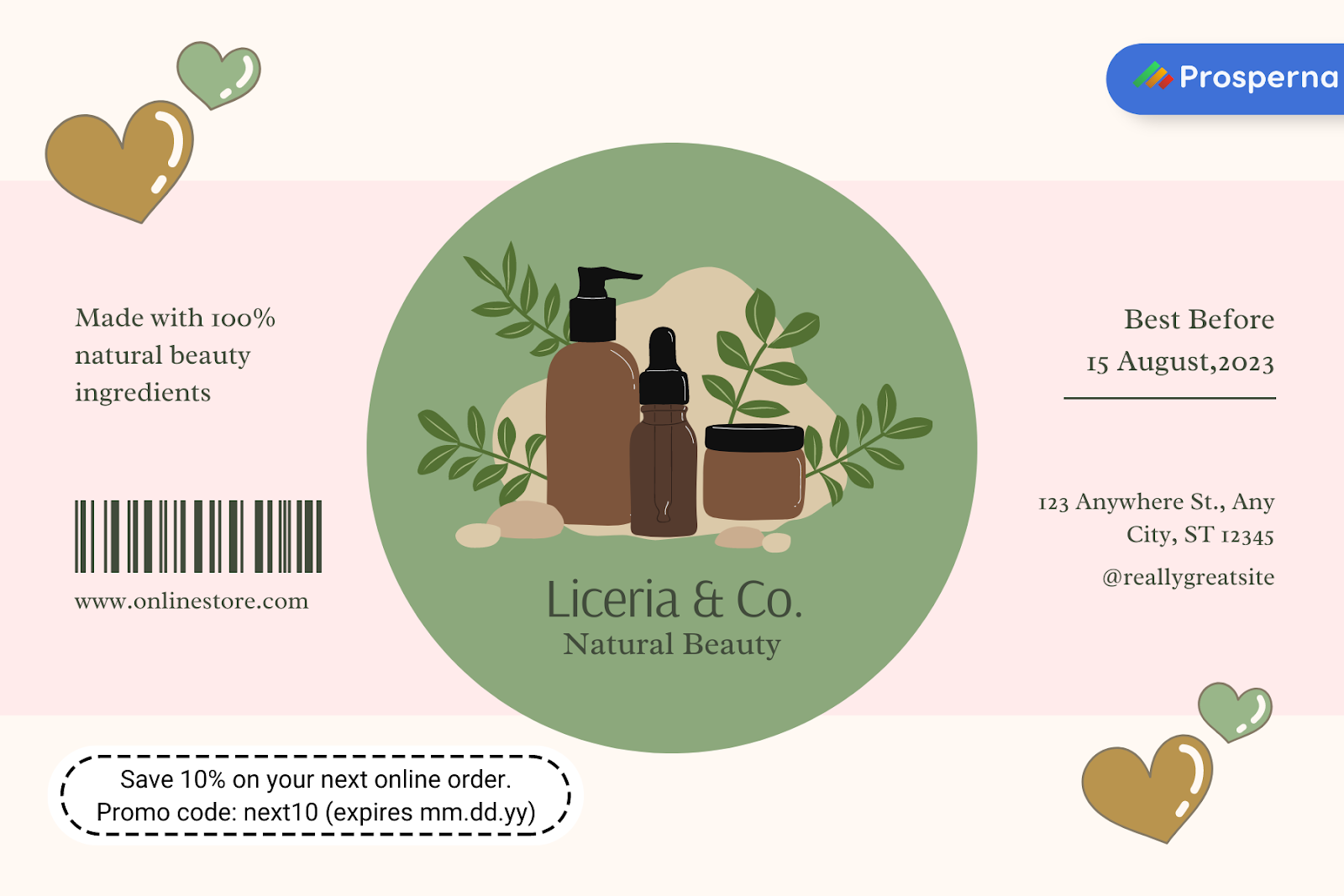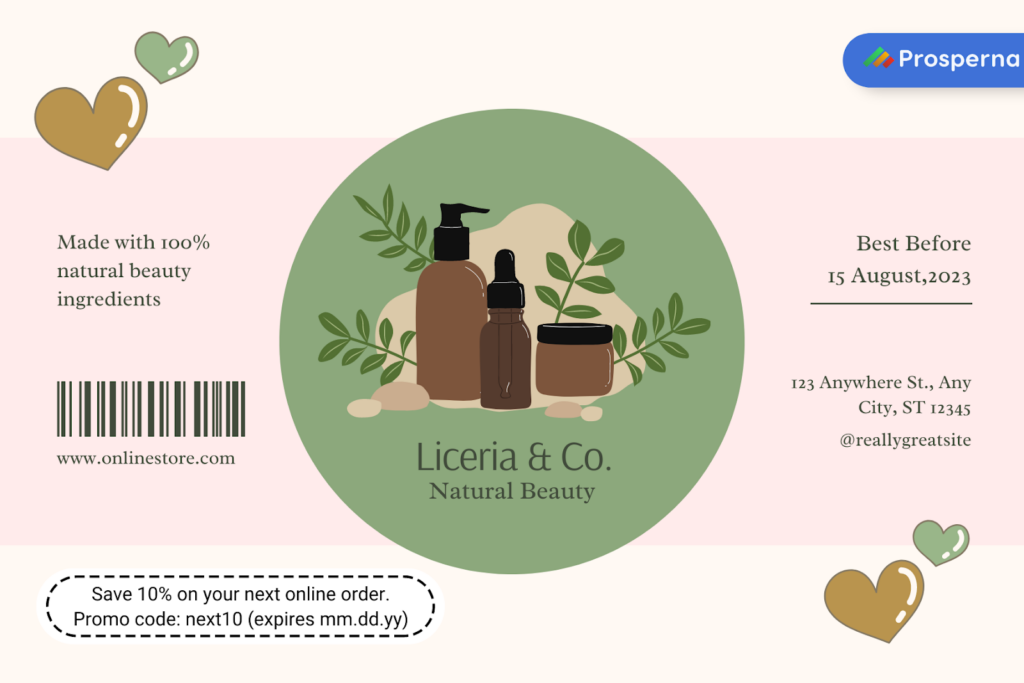 2. Collect Customer Email & Mobile Numbers
In this day and age, you can't do anything without giving away your email and/or mobile
number.
You can't create a bank account.
You can't become a member.
You can't use a digital wallet.
You can't download an app.

And, you can't buy anything online from a legitimate website without giving your email
address and/or mobile number.
A customer's email and mobile number is the key to communicating directly with
them without paying for advertising.
So, if you have a traditional brick and mortar business and you and your employees are
not asking for customers to leave their business card, you're missing out big time!
If you are selling on social media and not capturing customer emails and mobile
numbers, you're doing it wrong.
Remember the 'ol fishbowl marketing technique?
For some reason, it seems that this "traditional" marketing strategy has been lost.
Now is a great time to combine "traditional" marketing with email marketing.
All you need to do is put a fishbowl in your store and next to it, put a sign that says, "Leave your business card or email and get 10% off on your next online purchase"!
BONUS tip: Give all of your employees a daily quota and incent them on how many emails they must get everyday.
Then, send them an email with a promo code and the URL of your website for them to make their next purchase in your online store.
It's just that simple!
No algorithm changes.
No paid ads.
Just a direct conversation with you and your customers.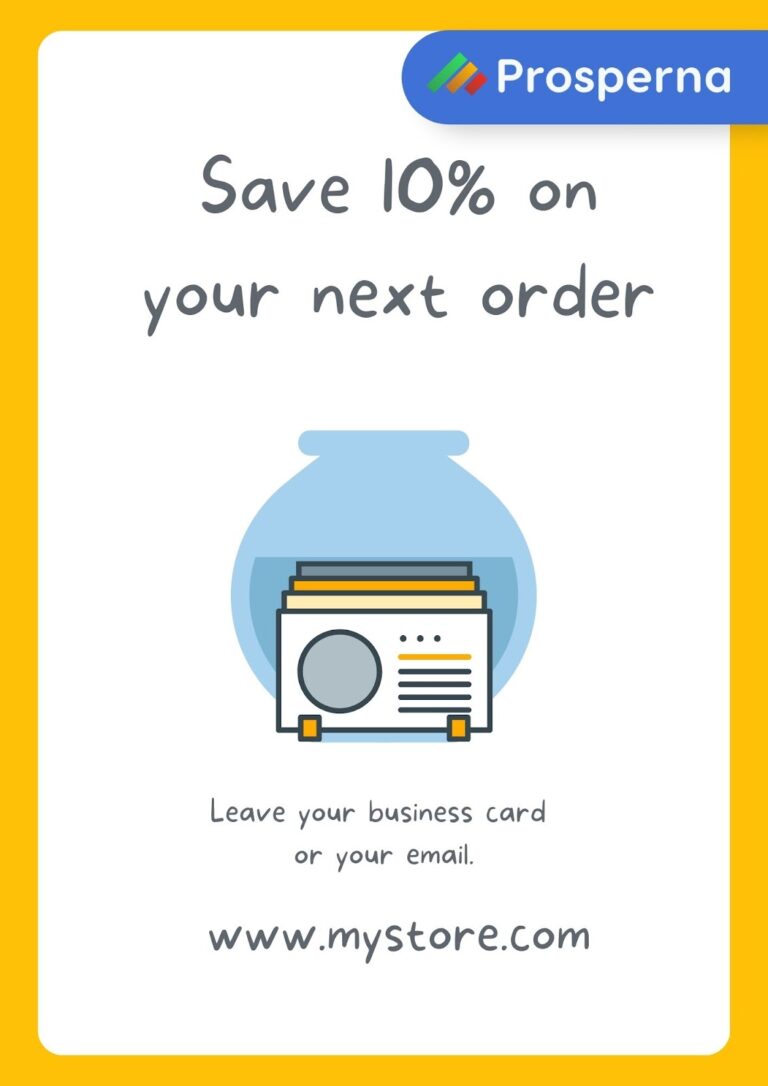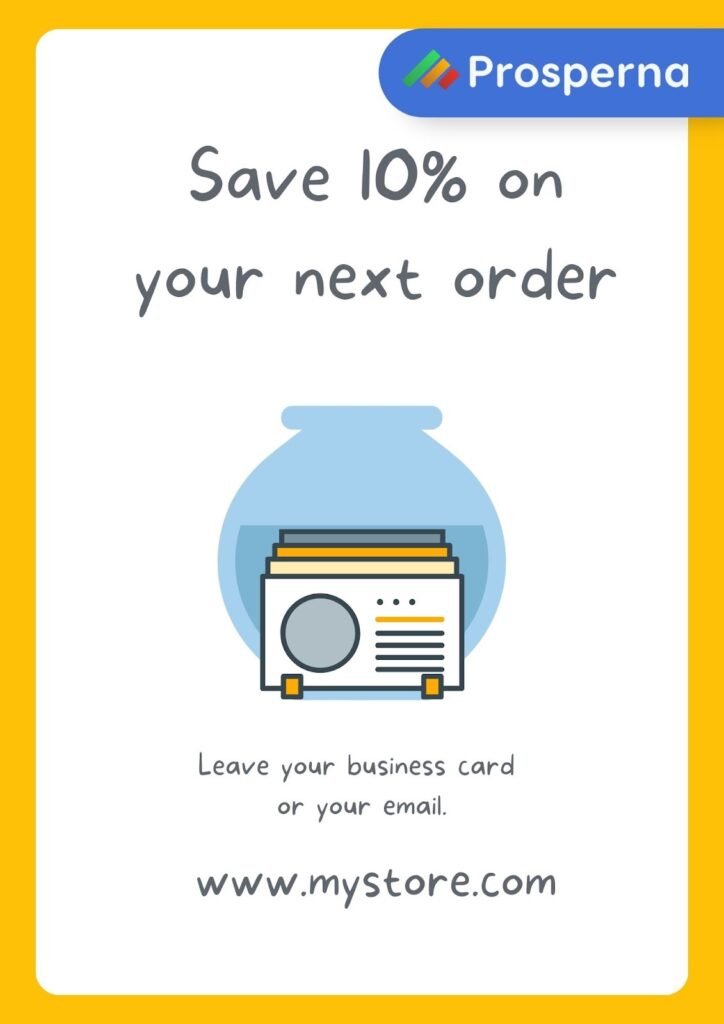 3. Get Customer Reviews
Don't forget, as a business owner and/or entrepreneur, you are a consumer too!
And as a consumer, I will bet money that you have been influenced by a product review
when buying something online.

Positive reviews are a VERY powerful driver of revenue growth.
The fact is, everyone does research when making a purchase.
So, when potential customers are researching products or services, they often turn to
customer reviews to inform their decision-making. Positive reviews can help to build trust
in a business and its products.
Positive reviews lead to increased sales and customer loyalty over time.
By using AUTOMATED REVIEW SOFTWARE combined with your customer's email
address, you can automatically send an email to customer 3 days after they made a
purchase from you and motivate them to leave a customer review and if they do, they'll
get a 10% discount on their next purchase.
This method has dual-value.
First, you get a positive review (assuming that you have a good product and deliver on
time) that can influence dozens and hundreds of sales in the future.
Second, you increase the likelihood of the customer who just bought from you to make a
repeat purchase in the following month.
So, would you rather pay for expensive advertising?
Or, market and sell to existing customers?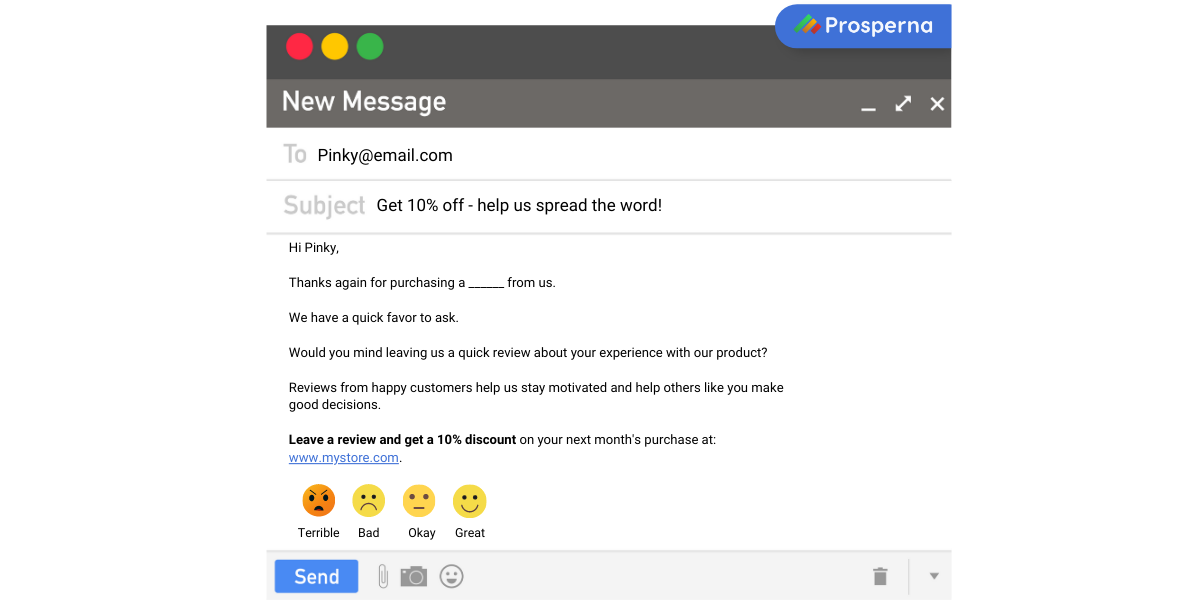 4. Start Up-Selling and Cross-Selling Campaigns
The cost to acquire a new customer costs fives time more than marketing, selling
and retaining an existing customer.
It boggles my mind on how many Philippine MSMEs I talk to and when I ask them what
their goal is, they respond with, "I need to generate more leads".
This response is so crazy – it blows my mind.
The cost of acquisition for new customers especially for financially constrained MSMEs
is just way too high and will put you out of business.
Philippine MSMEs have got to find a way to EFFICIENTLY grow and SCALE their
business.
Why?
Just look at the customer journey.
Your existing customers already know you so you don't have to spend money on
awareness marketing campaigns.
You existing customers already trust you so it takes less time and effort to build on an
existing relationship than a new one.
Trust is the biggest barrier to the acquisition of new customers.
So, how do you remove that barrier?
Start focusing your efforts on up-selling and cross-selling campaigns by using EMAIL MARKETING to existing customers.
So, here's how:
Build your existing customer email list.
Use affordable email marketing software to create a weekly email newsletter.
Introduce a "Suggested Products" email campaign by recommending other products that you sell that are complementary to what your customer recently purchased.
Send an "On Your Next Purchase" email campaign that motivates your existing customers to purchase from you again in a future fixed time frame by giving them a discount.
5. Create a Customer Reward Program
In this day and age, you can't do anything without giving away your email and/or mobile
number.
Besides having a good product, customers buy from people they like.
And what customers like is a good customer experience.
A positive customer experience helps you connect with your customers on a much more
personal level.
In today's digital age, creating an affordable and automated customer loyalty and
reward program is absolutely possible, if you implement the right marketing methods
and tools.
So, here's how:
Create a loyalty & reward program that makes customers feel valued and entices them to continue doing business with your product or service.
Implement a loyalty & reward program that drives and redirects customer traffic to your online store.
Implementing a customer loyalty program is a great way to stand out from other brands
that may not already have one.
A loyalty program can give customers another reason to engage with your brand.
McKinsey, for example, found that customers who are members of a loyalty program
are 59% more likely to choose a brand over a competitor and 43% more likely to
buy weekly.
Loyal customers return to brands and spend 31% more than new customers.
6. Start an Affiliate Marketing Program
What is an affiliate marketing program?
An affiliate marketing program is a great way to increase sales.
It allows your customers and followers to promote your products and services for
you!
And in return, they get paid commission for the traffic that they generate to your online
store that converts to a sale.
The benefits of affiliate marketing are HUGE!
The TOP 10 BENEFITS of having an affiliate marketing program are:
It's extremely cost effective versus paying for advertising
Easy to set up with little or no investment
After setup, the ongoing costs are low
They generate a high return on investment
The risk involved is low
Enable you to reach new audiences
As you add more affiliates, your website traffic gets higher and higher
Higher conversion rates because your product is being recommended by someone who has used it
Higher brand recognition and value
So, how do you set up an affiliate marketing program?
Follow these 8 steps:
Create an online store
Set up an account with an affordable affiliate marketing software
Connect your online store to the affiliate marketing software
Give your customers a landing page on your online store for them to sign up
Upon signup, the affiliate marketing software will automatically assign a unique "affiliate link" to your customer that they can share with their friends
The affiliate link will track the amount of website traffic is generated from that customer
The affiliate marketing software will automatically calculate the commissions earned by each affiliate
Electronically disburse commissions to affiliates to reward them for their efforts
Research shows that affiliate marketing can yield 11 times more return on investment than a paid banner ad campaign so make sure this is a part of your business plans.
FAQs
What are the software tools that you can use to implement the Prosperna eCommerce Flywheel?
Here's a list of the tools that we have tested and used to implement the Prosperna eCommerce Flywheel:
Customer Loyalty & Rewards platform
Final Thoughts
Increasing online sales doesn't have to be expensive. And, it doesn't have to require paying for online advertising all the time.
Start investing in these cost effective methods to generate organic traffic to grow and scale your business by implementing the Prosperna eCommerce Flywheel today.
Prosperna, Your Partner to eCommerce Success
Prosperna is an all-in-one eCommerce platform for Philippine businesses and digital creators. We are on a mission to empower 1 million Filipinos with simple and affordable eCommerce solutions.
In fact, we are super passionate about helping Philippine businesses and digital creators we're giving you a free account forever!
Want to start selling online? Create your free-forever Prosperna account now.