In this digital age, where businesses, individuals, and organizations rely heavily on their online presence, domain names are the foundation upon which the internet is built. They are the keys to the virtual doors of websites, the first impression visitors have of an online entity.
So, whether you're a seasoned internet user or just taking your first steps in the digital world, this blog will provide you with valuable insights into the world of domain names and why they matter more than you might think
Why is it important to have a creative domain name?
Having a creative domain name is important for several reasons. First and foremost, it sets your website apart in a crowded digital landscape. A creative domain name is memorable, and it instantly captures the attention of visitors, making them more likely to remember and return to your site. It also communicates something unique about your brand or website's purpose, helping to establish a strong online identity. Moreover, a creative domain name can enhance your website's search engine optimization (SEO) by including relevant keywords or terms that describe your content or niche, potentially increasing your site's visibility in search results. Ultimately, a creative domain name not only distinguishes your online presence but also serves as a powerful branding tool, leaving a lasting impression on your audience and contributing to the overall success and recognition of your website.
Make sure the domain name is memorable, easy to spell, and reflects the content or theme of your site. Additionally, check for domain availability to ensure your chosen name is not already in use.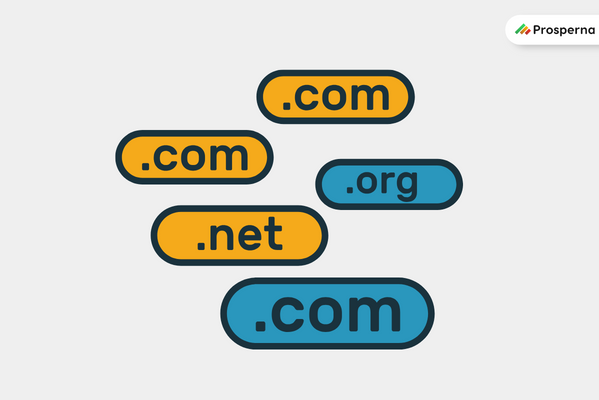 Where can I find creative domain name ideas?
Creative domain ideas can be found in a variety of places and by using different brainstorming techniques. One effective approach is to explore wordplay, alliteration, and imaginative combinations of words related to your website's theme or purpose. You can draw inspiration from books, movies, or pop culture references that resonate with your content. Additionally, consider using domain name generators and online tools that suggest unique and available domain names based on your keywords or niche. Collaborating with friends, colleagues, or creative thinkers can also lead to fresh ideas. Ultimately, the key is to think outside the box, keep an open mind, and be willing to experiment until you find a domain name that captures the essence of your website in a creative and memorable way.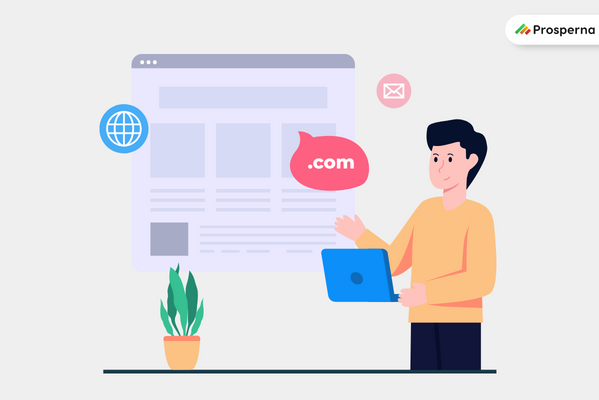 5 Creative Domain Name Examples
When choosing a domain name, it's essential to consider the purpose and branding of your website. Here are five creative domain name examples for various types of websites:
PixelPioneers.com – This domain is creative because it combines "pixel," a fundamental unit of digital imagery, with "pioneers," suggesting innovation and leadership in the digital world. It's catchy and memorable, making it ideal for a tech or design-related website.
NectarNirvana.com – This domain is creative because it uses alliteration with "Nectar" and "Nirvana" to create a pleasing and memorable name. It could be suitable for a wellness or health-focused website, evoking images of ultimate relaxation and rejuvenation.
CodeCanvas.io – This domain is creative because it blends "code" with "canvas," implying that coding is a form of artistic expression. It's an inventive choice for a web development or programming blog or portfolio site.
ZenZephyrJourney.com – This domain is creative because it combines "Zen," suggesting peace and mindfulness, with "Zephyr," which means a gentle, refreshing breeze. It creates an image of a serene and tranquil journey, making it suitable for a travel or meditation blog.
MunchkinMetropolis.com – This domain is creative because it pairs "Munchkin," often associated with small and adorable creatures, with "Metropolis," which represents a bustling city. It creates a playful and imaginative contrast, making it a great choice for a children's entertainment or parenting blog.
Final Thoughts
Your web domain is not just a digital address; it's your brand, your visibility, and your accessibility in the digital realm. Choose it wisely, cherish it, and let it be the cornerstone of your successful online journey
Prosperna, Your Partner to eCommerce Success
Prosperna is an all-in-one eCommerce platform for Philippine businesses and digital creators. We are on a mission to empower 1 million Filipinos with simple and affordable eCommerce solutions.
In fact, we are super passionate about helping Philippine businesses and digital creators we're giving you a free account forever!
Want to start selling online? Create your free-forever Prosperna account now.