Here are twelve easy and simple ways to improve your business's sales performance as the holiday shopping season approaches.
Key Takeaways
Give your website and social media channels a makeover and use holiday-themed images, fonts, color palettes, or even your product packaging.
Holiday season equates to big sales so offer discounts, free shipping, gift cards, or gift bundles to entice customers thus improving your sales performance.
Ensure that the entire business operation is well-prepared for the holiday traffic. This includes training your team and making your website mobile-optimized.
1. Give Your Website or Online Store a Festive Look
This one's non-negotiable. Have you seen how physical stores are decorated for the holidays? You need to do this in the eCommerce scene, too.
Give your online store a festive makeover so that clients understand you are ready for the holidays and that they may find some great discounts there. Because we all know that holidays are equivalent to a big sale.
Here are some ways you can give your website a festive look:
Use festive images on your website pages
Make some tweaks on your logo to make it look festive
Use festive fonts and color palettes
And if you don't have an online store yet, you can create one for FREE with Prosperna.
What's best is that you don't need to be a coding expert to do this. With our drag-and-drop builder and customizable themes, you can decorate your online store with the most festive look you've ever created and start selling right away.
2. Make Sure Your Site Is Mobile-Friendly
It's common knowledge that more than half of online purchases are made on mobile devices. If your site isn't mobile-friendly, the result will most likely be lower rankings, less traffic, and fewer sales.
Here's how to avoid this:
Optimize your website for mobile
Make sure your mobile website loads quickly
Don't add too much content to mobile pages
3. Take Social Media Marketing to the Next Level
On various social networking sites, millions of posts are shared each day.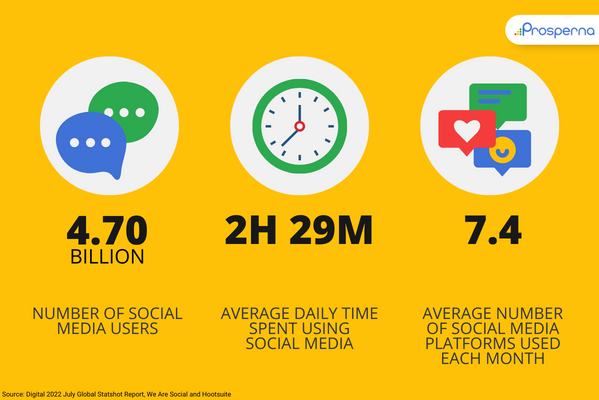 One way of improving your business's sales performance is to be a part of the customer conversations. And social media is a great help for this.
This is why every business is taking advantage of social media marketing because of its numerous benefits—including its outstanding ability to spread word of mouth.
All you have to do is engage and grow your audience by becoming more active on social media networks. You can publish your products with a holiday theme in the background.
Facebook, Instagram, YouTube, and Twitter are just a few of the well-known social media platforms that can help you reach your target market.
If you use any or all of these platforms well, your holiday sales performance will improve massively.
4. Feature Your Top-Selling Products
Top-selling products are called so because they are the "audience's favorites".
Your customers buy them all year long, and if you place them in front of every visitor, they'll at least take a look at them once and might even decide to buy them.
Make sure your bestsellers are prominently displayed on your website or in your physical store.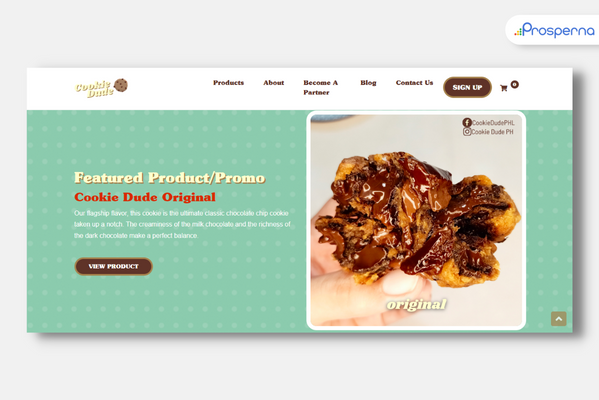 This will help encourage customers to buy them, and it will also increase word-of-mouth marketing for your business.
Another way to feature your top-selling products is to:
Email your top-selling products for promotion
Make a special landing page for your best-selling items
Create content—could be a blog or social media post— centered on your top-selling items
5. Send Email Marketing Campaigns
Isn't email marketing dead? Definitely not!
And one of the biggest mistakes business owners make is not leveraging it, especially during the holiday season.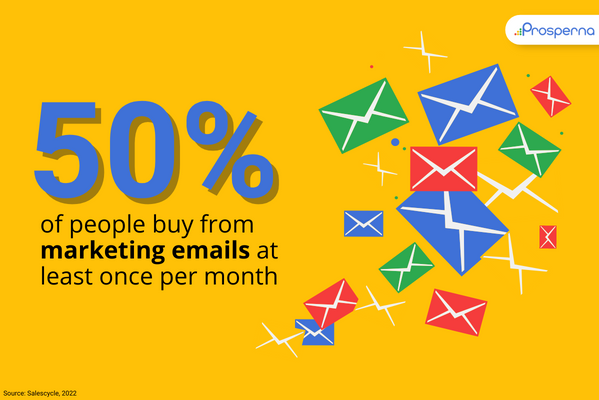 You can mention your holiday specials and events while linking to your SEO blog articles.
You may even send a year-in-review email to your subscribers in which you highlight your business's development, thank your clients for their support, and highlight what they were able to do this past year.
But when I say send out email campaigns, I don't mean to just literally write an email and press send.
To improve your email deliverability, you have to make it as personalized and segmented as possible.
You can do this by including little details like their name or birthdate in the content of the email. By taking this approach, you show your clients how much you value their loyalty.
6. Run Pre-Christmas Discounts
Filipinos love freebies and discounts. I mean, who could resist free stuff or that 80% off tag?
So, plan ahead and come up with creative ways to appeal to your customers' demand for great offers.
Here are a few ways to run pre-Christmas discounts:
Give them a referral bonus e.g. "Get P500 for every friend you refer"
Create bundled promotions e.g. "Buy 2 Get 1 Free Promo"
Offer special discounts to first-time or existing customers e.g. "20% cashback on your first order"
7. Offer Your Customers Gift Cards
Another simple way to improve sales performance is by offering gift cards.
Christmas is the time of gift-giving and for some people who are too busy to take the time to look for a gift for their loved ones or who just don't know what to give exactly, gift cards come in handy.
Although it's not a brand-new concept, gift card sales are a crucial part of expanding your business. They bring in money when they are sold, but they also present a chance for extra money to be made when they are used.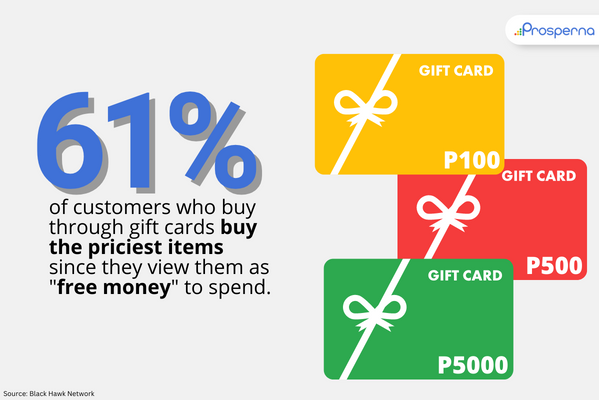 Because they may purchase whatever they want from your store, gift cards are quite popular with customers.
Depending on your product or service price range, you can offer gift cards as low as P100 and as high as P5000. Or you can even offer custom values.
8. Create Gift Bundles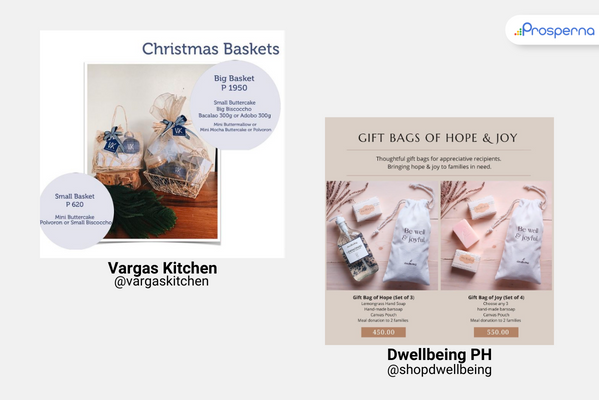 Gift bundles benefit both the business and the buyer. The brand sells more products, and the consumer receives better value.
Here are a few ideas on how to create gift bundles:
Offer a discount when a customer spends a certain amount of money or buys a certain amount of things
Give customers the option to build their own bundles
Create Christmas gift ideas and guides to show how to bundle their selected items into one ideal gift
9. Offer Free or Discounted Delivery
Free shipping is almost, if not, a requirement during the holidays.
Give your competitors no chance to steal your customers because consumers are drawn to these kinds of offers, and if you're not making them, then you're not making sales.
In your marketing emails and all other areas of your online store, make sure to emphasize your free shipping offer.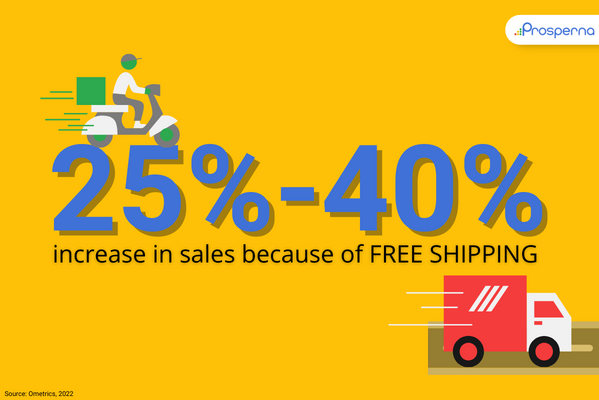 In addition, pay attention to streamlining the return process. Make it simple for customers if they're unhappy with the item in some way and want to send it back.
Here are three ways to improve your sales performance through free shipping and returns:
Set a cap on the cost of free shipping. Depending on your product's price range, the minimum spend could be as low as P99.
You can add the cost of shipping to the product price. This is a good strategy if you're worried about your revenue.
Be clear with the return deadline.
10. Redesign Your Packaging for the Holiday Season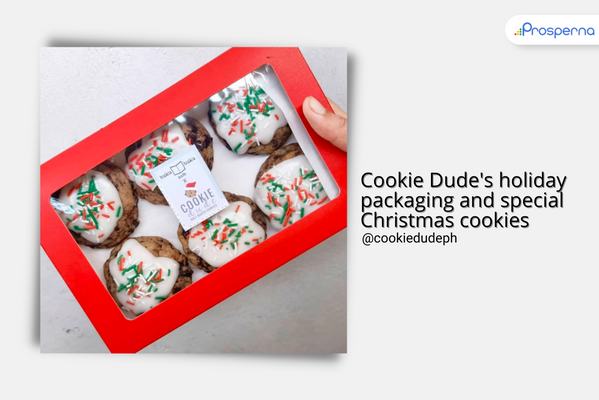 Make sure your packaging stands out on store shelves and catches the eye of potential customers. It should be festive, reflects your brand, and appeals to customers.
In addition, consider offering free gift-wrapping services. This will entice customers to purchase your products and improve your sales.
11. Organize Themed Contests
Engage your customers in creative, fun contests and activities, and provide them with prizes for winning.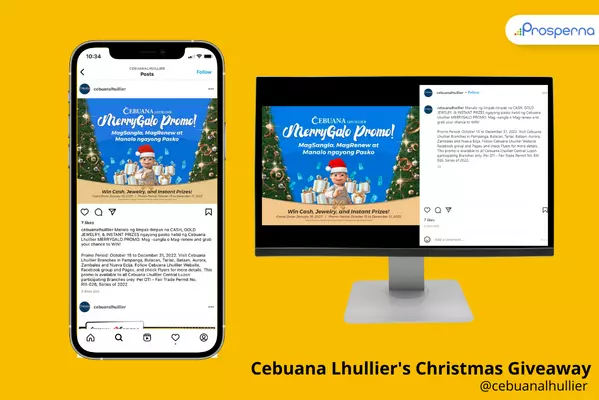 Cebuana Lhullier's Christmas Giveaway is easy. All customers have to do is transact at any of their branches within the promo period and they can get a chance to win instant prizes, cash, and jewelry.
While participating in these competitions is fun for the competitors, the main goal of conducting these events is to increase business awareness, which is a very simple yet effective way to improve sales performance.
12. Ensure Your Business Can handle Increases in Demand
Make one last check to make sure everything is ready as planned and that you can handle an increase in orders and sales before starting your holiday marketing campaigns.
In case of a shortage, make sure you have enough inventory or a backup plan. Ensure that your personnel are trained and equipped to handle more demands than usual.
Naturally, eCommerce websites get increased traffic around the holidays.
Can you handle the extra traffic on your website? Does it have a restricted amount of available bandwidth?
It's a good thing Prosperna's All-In-One eCommerce software offers a wide range of bandwidth—from 500GB to 2TB. This guarantees that your website loads fast and can handle large amounts of traffic, especially during holidays.
Final Thoughts
There you have it—12 simple and effective ways to improve your sales performance this holiday season. Whichever one you choose—be it 1 or 2 or all of these—be sure to plan, test, and keep track of everything, including spending, sales, profit, and return rates.
Go ahead and give them a try. Let me know in the comments section how it went.
Prosperna, Your Partner to eCommerce Success
Prosperna is an all-in-one eCommerce platform for Philippine businesses. We are on a mission to empower 100,000 Philippine MSMEs with simple and affordable eCommerce software.
In fact, we are super passionate about helping Philippine MSMEs we're giving you a free account forever!
Want to improve your sales performance this holiday season? Create your free-forever Prosperna account now.