Thinking of leaving your 9-5 job and becoming the big boss of your life? Why not start your own small business? After all, what tech giants like Google and renowned food brand Jollibee have in common is that they both started small.
Starting a small business requires work and a few essential business documents in the Philippines. In this blog post, we'll discuss the seven essential business documents you need when starting a small business in the Philippines.
So, if you're ready to start your own business, keep reading!
DTI Business Name Certificate
One of the first and most important steps you have to take when starting a small business is to register your business trade name at the Department of Trade and Industry. If you're a sole proprietor, go to the nearest DTI office, fill out the form and submit it together with the necessary requirements.
The DTI Business Name Certificate is one legal document that needs to be taken seriously. So, be sure that you carefully fill out the forms and disclose all the important and relevant information to avoid any penalties or worst, your certificate will be invalidated.
Barangay Business Clearance
You also have to inform the barangay center about your business. Having a small business means you have to secure a barangay clearance for recognition in the community where your business is operating.
Go to the Barangay Hall where your business is located and present these documents:
Filled application form
DTI Certificate of Registration (for sole proprietors)
Two valid IDs
Proof of residence
Community Tax Certificate
Certificate of Incorporation from SEC (for partnerships as corporations)
Lease Contract
Business plan
Once all the documents are approved, pay the clearance fee. The fee varies per barangay center you're transacting with but the fee range is usually from P500-P1000.
Keep in mind to check that all information on the barangay business clearance is correct and that you have an official receipt.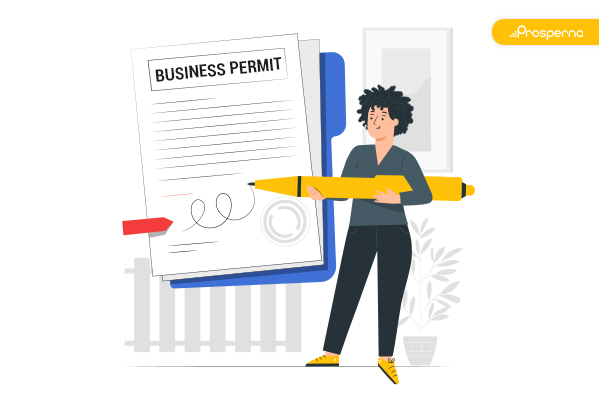 Business Permit (Mayor's Permit)
As a small business owner, you also need to get a business permit from your LGU. This serves as an acknowledgment that your business is legal and licensed to operate in that city or town.
A business permit is an essential business document when starting a small business in the Philippines because that serves as proof that you can legally operate and that your business is registered in that specific city or town.
BIR Registration Document
After registering your business trade name with DTI, it's time for you to register with the BIR and pay your responsibility as an income-earning citizen of this country—that is to pay taxes. The BIR Registration Document is one of the essential business documents when starting a small business in the Philippines.
This is how you'll get invoices, official receipts, and books of account for your small business. The BIR office is also where your tax obligations e.g. income tax, VAT, and withholding tax are being issued and computed.
SSS
If your small business comprises staff (even if it's just one or two), you have to register and set them up with the Social Security System (SSS). Under RA 8282, all employees hired by private companies are required to apply for membership with the SSS.
As a small business owner, you have to go to the nearest SSS office and present the following documents:
Employment Form R1A
Employment Registration Form R-1
Articles of Incorporation/Partnership
Articles of Cooperation
Accreditation from DOLE
You have to keep in mind that all the information in the documents you submitted should be valid and correct at the time of application. SSS will verify these documents and if there's any mismatch, this could lead to a delay in the application process or worst, denial of your application.
Pag-IBIG
Aside from SSS, you also have to submit a list of your employees and register them with the Pag-IBIG Fund.
In preparing this essential business document when starting a small business in the Philippines, you need the following documents:
SSS Certificate
SSS R1/R1A and R3
Specimen Signature
Proof of Business Ownership
For Sole Proprietorship: DTI and BIR Certificate, Business Permit
For Partnerships and Corporations: SEC Certificate, Articles of Partnership, Board Resolution, Business Permit, BIR Certificate
Then download and fill out the Employer's Data Form (EDF) and Membership Savings Remittance Form (MSRF) from Pag-IBIG's website. After filling out all the necessary information, head to the nearest Pag-IBIG office and submit the two forms along with the required documents.
Once approved, you will be given a copy of your EDF with the Registration Tracking Number (RTN). Your RTN is important, especially when paying for the monthly contributions while you don't have an employer ID number yet. Make sure that you don't lose it or make several copies just in case.
The employer ID number is given once you've successfully attended the seminar they have assigned to you.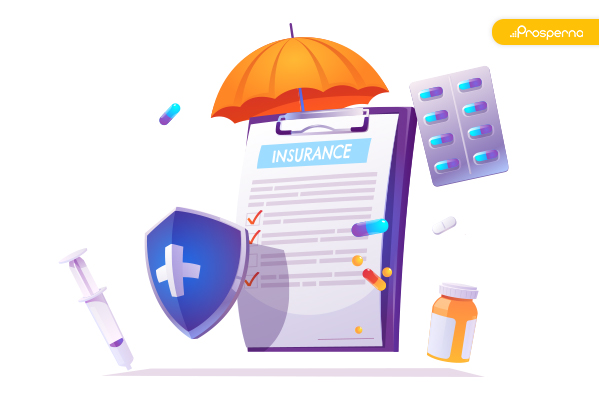 Philhealth
Philhealth is another essential business document when starting a small business in the Philippines. It provides health and hospitalization allowances to your employees.
To register your business with Philhealth prepare these documents:
Barangay Certificate
Business Permit
DTI Certificate (for sole proprietorship); SEC registration (for partnership/corporation)
Then download the Employer Data Record (ER1 Form) from the Philhealth website and fill out all the necessary information. Once completed, submit it to the nearest Philhealth office. Be sure all the information is correct to avoid delays or worse, rejection of the application.
Once approved, you will then be issued a certificate together with your company's Philhealth Employer Number (PEN) as well as your registered employees' Philhealth Identification Number and Member Data Record.
Essential Business Documents FAQs
Why are essential business documents important?
Business documents are important because it instills confidence within your business and among investors and clients.
What are examples of business documents?
Business documents include payroll reports, bank statements, income statements, receipt records, balance sheets, and tax reporting forms.
Conclusion
If you're looking to start a small business in the Philippines, make sure you process these essential business documents first. Doing so will help ensure a smooth and successful launch of your new venture. It also means that when you have these essential documents, the products or services you sell are safe and legal.
We wish you all the best as you embark on this exciting journey!
Further reading:
Prosperna, Your Partner to eCommerce Success
Prosperna is an all-in-one eCommerce platform for Philippine businesses. We are on a mission to empower 100,000 Philippine MSMEs with simple and affordable eCommerce solutions.
In fact, we are super passionate about helping Philippine MSMEs we're giving you a free account forever!
Want to start selling online? Create your free-forever Prosperna account now.