E-commerce is a saturated market, but one way to beat the competition is to have a strong brand and eCommerce logo that represent your business and resonate with your target audience.
An eCommerce logo is a visual symbol that encapsulates the essence of a business and serves as a gateway to its online presence. Just as brick-and-mortar stores rely on eye-catching signage to attract customers, an eCommerce logo plays a vital role in capturing the attention of online shoppers and fostering trust in a brand.
In this blog, we will delve into the intricacies of an eCommerce logo, exploring its significance, key elements, and the art of designing an effective emblem that stands out in the digital landscape.
Tips for Designing an Effective Ecommerce Logo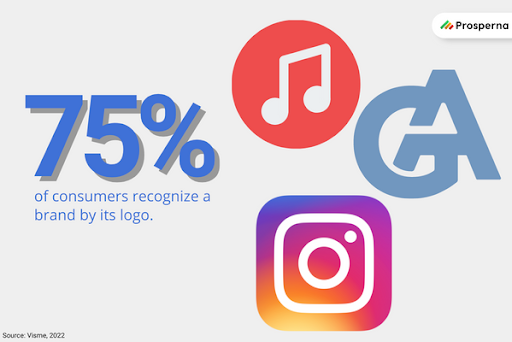 According to a recent study by Visme, 75% of consumers recognize a brand by its logo. By having a strong brand and logo, you can increase your brand awareness, build trust with your customers, and differentiate yourself from your competitors.
Understand your target market and audience. A logo plays a significant role in promoting your business. It should be designed with your target audience in mind. According to a blog post by Do Dropshipping, understanding your target market and audience is the first step in designing a logo that resonates with them.
Keep it simple and memorable. A good eCommerce logo should be simple and easy to recognize. It should also be relevant to your business topics. According to a blog post by 99designs, the logo should be a unique but simple design that conveys a brand message.
Choose colors that explore your brand. Color is an important aspect of branding and can have a significant impact on how your brand is perceived. According to a study by University of Loyola, 80% of consumers say that color increases brand recognition. Choose colors that are relevant to your brand and resonate with your target audience.
Best Practices for Designing an Effective Ecommerce Logo
By implementing these practices, supported by statistics and real-life examples, you can design an effective logo that captures your brand's essence, resonates with your audience, and helps establish a strong presence for your eCommerce business in the digital landscape.
Make it relevant and appropriate. A good logo should reflect your brand's personality, values, and core messages. It should also be suitable for your target audience and industry. According to a blog post by 99designs, relevance is another principle of good logos. For example, Apple's logo is a bitten apple that represents innovation and creativity.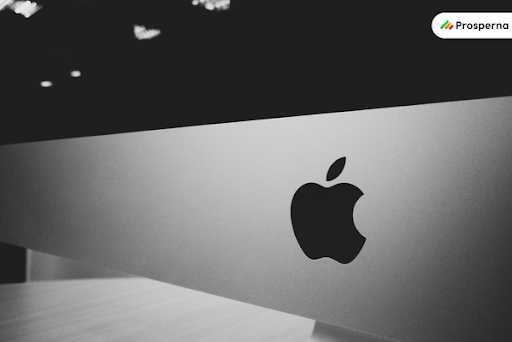 Make it versatile and scalable. It should work well across different media and platforms, such as print, web, mobile, etc. It should also be able to scale up or down without losing quality or clarity. According to a study by Zippia, versatility is one of the factors that influence logo design decisions. For example, FedEx's logo is versatile and scalable, with a hidden arrow in the negative space that implies speed and delivery.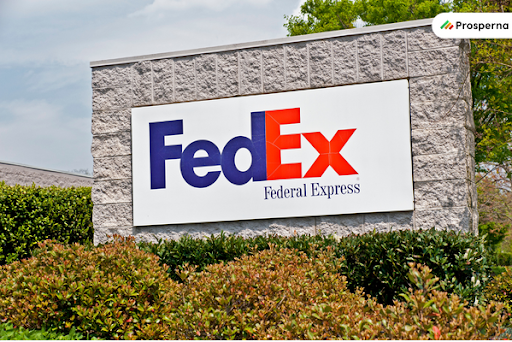 Make it distinctive and unique. A good logo should stand out from the competition and avoid clichés or trends. It should also be original and not copy or imitate other logos. According to a study by Harvard Business Review, uniqueness is one of the characteristics of effective logos. For example, Starbucks' logo is distinctive and unique, with a stylized mermaid that represents the company's origins in Seattle.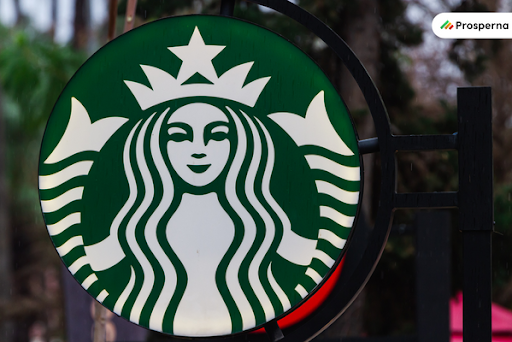 Make it consistent and coherent. A good logo should be consistent with your brand identity and other design elements, such as colors, fonts, icons, etc. It should also be coherent and harmonious, with no conflicting or contradictory messages. According to a study by Oberlo, consistency is one of the branding statistics you need to know in 2023. For example, Coca-Cola's logo is consistent and coherent, with a red and white color scheme and a script font that evokes nostalgia and happiness.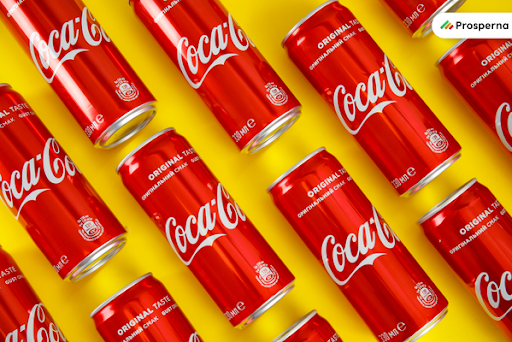 FAQs
What are the most important factors to consider when designing an eCommerce logo?
When designing an ecommerce logo, it's crucial to consider versatility and adaptability. Your logo should be flexible enough to work well across various mediums and sizes, from website banners to social media profiles and even packaging materials. It should retain its visual impact and legibility whether it's displayed in full color, grayscale, or on a small scale. This ensures that your logo remains consistent and recognizable across different touchpoints, enhancing brand visibility and recall.
What are some common mistakes to avoid when designing an eCommerce logo?
While designing an ecommerce logo, it's important to be aware of common mistakes that can hinder its effectiveness. One common mistake is overcrowding the logo with excessive details or elements. A cluttered logo can confuse or overwhelm viewers.
Final Thoughts
Designing an effective ecommerce logo requires careful consideration of several factors and adherence to best practices. Testing for perception and gathering feedback from your audience can provide valuable insights to refine your logo and ensure it effectively communicates your brand message. By avoiding common mistakes such as overcrowding, using trendy fonts, generic symbols, and neglecting scalability, you can create a visually appealing and impactful eCommerce logo.
Remember, your logo serves as the visual representation of your brand, making it a powerful tool for attracting customers, fostering trust, and driving business growth in the competitive ecommerce landscape. Embrace these tips and best practices to design a compelling logo that sets your ecommerce business apart and leaves a lasting impression on your audience
Prosperna, Your Partner to eCommerce Success
Prosperna is an all-in-one eCommerce platform for Philippine businesses and digital creators. We are on a mission to empower 1 million Filipinos with simple and affordable eCommerce solutions.
In fact, we are super passionate about helping Philippine businesses and digital creators we're giving you a free account forever!
Want to start selling online? Create your free-forever Prosperna account now.