Starting an online business is becoming the norm as consumers go online to do their shopping.
Even with pandemic restrictions easing up, experts say that many Filipinos will still choose the convenience of buying online. And those who prefer to buy at a physical store will still go online to research before purchasing.
So if you're thinking,
"Is starting an online business a good idea right now?"
Buckle up because here are the top 10 advantages of starting an online business to show you why this is a great decision!
What are the 10 Advantages of eCommerce?
Having an online presence can help you reach a larger audience, connect with customers worldwide, and save money on traditional marketing methods.
The internet has opened up so many avenues for entrepreneurs and small businesses.
All business models in the eCommerce industry – whether Business to Consumers (B2C), Business to Business (B2B), Consumer to Business (C2B), or Consumer to Consumer (C2C) – found it easier than ever before to connect with potential customers in different markets.
And the best part of all? You don't need a huge startup capital!
With the rise of social commerce, online marketplaces, and local eCommerce solution providers – it has never been easier for Philippine MSMEs to start and run a successful online business.
So without further ado, let's take a look at the 10 benefits of having an online business!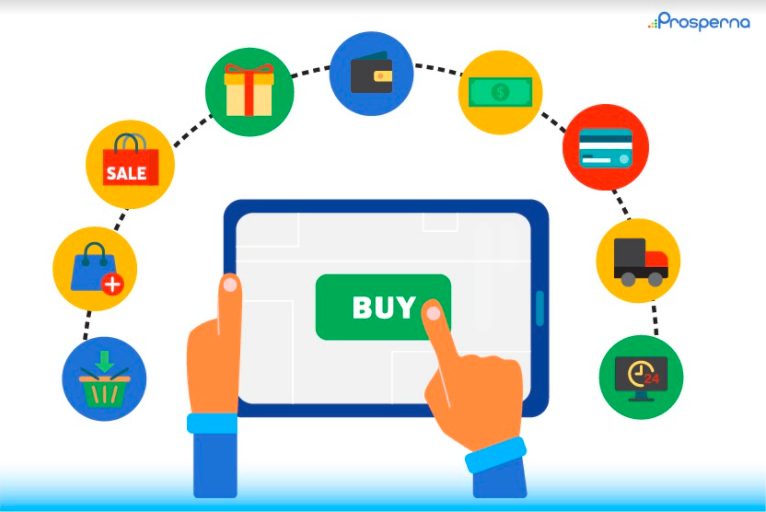 1. Low-Cost
Online businesses have relatively low startup costs. Plus, you can keep your overhead and operating costs low when you work from home. Let's break this down…
No Space Rental Fee
There is no need to rent a space for your business, so you virtually have no rental fee to pay.
If working at home is not ideal, co-working spaces offer month-to-month agreements. Many of these spaces come with the essential amenities you will need in running your online business, including internet, printers, and coffee machines.
Reduce Electricity Bill
Not having a physical store means you can keep your electricity cost to a minimum because there are no extra equipment and utilities to operate.
Aside from that, you can practice the following to save on electricity and money:
Use energy-efficient devices and appliances.
Turn off all electronics when not in use.
Consider investing in solar panels to generate renewable energy.
Reduce staff requirement
One of the great advantages of online businesses is that you don't need to hire extra helpers to manage a physical store.
In fact, using simple and effective automation tools can help you run your business with just one or two people when you're starting out. If you are looking to reduce your staffing costs, an online business is a good option.
2. Lower Prices
Who doesn't love a good deal? One of the best things about shopping online is that prices are typically lower than in brick-and-mortar stores. There are a few reasons for this.
As mentioned above, eCommerce sites have less overhead and operating costs than traditional stores. There are no costly rent or property taxes to pay. And there's no need to hire many employees. All these allow online businesses to pass on those savings to customers in the form of lower prices.
In addition, online retailing can offer more discounts and promotions because it doesn't have the same restrictions as brick-and-mortar stores. For example, an online store can easily offer free shipping on specific items or give out coupon codes and e-vouchers.
3. Global Reach
One of the best advantages of having an online business is reaching a global audience with ease.
You don't need to have a physical location to sell your products or services to customers all over the world. You can do it all from your computer or mobile phone!
You can create your website, sell on social channels, or join online marketplaces to market your products or services immediately. More business opportunities await you with no geographical restrictions and a worldwide audience!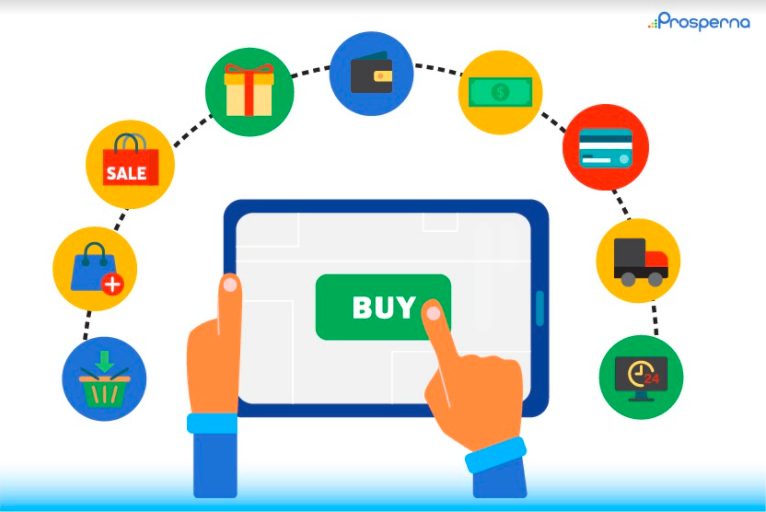 4. Manage anywhere
You can run your online store from anywhere in the world. All you need is your laptop and an internet connection.
Imagine having the freedom to work from wherever you want! You can take your online store with you on vacation or business trips. Whether you're traveling abroad or going on day trips, you can manage your online store on the go.
Read until the end. We'll share how Prosperna can help you create an online store with an all-in-one eCommerce solution specifically created for Philippine MSMEs!
5. Time Freedom
One of the great things about owning a business is that you can work on it any time you want.
You can wake up early in the morning and get started, or work on it late at night. Unlike a 9-5 job, nobody dictates when you need to work. If you need a break, take it.
But, here's the thing…
With freedom comes responsibility. While you do have the freedom to do the things you want when you want, you do need to work on your business and in your business more than a 9-5.
6. 24-Hour Operation
Would you like to have online sales even when you're asleep? With an online store, you never have to close up shop!
You can run your online business 24 hours a day, 365 days a year. Of course, you can't be available 24/7 to answer customer questions or provide support. But there are ways to get around that:
Use an automated chatbot to handle basic customer service inquiries.
Set up a Frequently Asked Questions (FAQ) Page on your website.
Set up an automated email response during non-office hours. Include when they can expect to hear from you and links to helpful resources.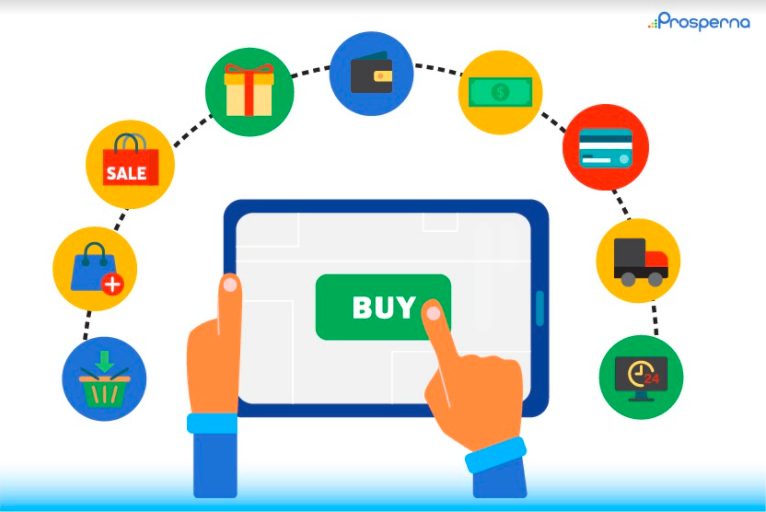 7. Easily Scalable
Online businesses are more accessible to scale than traditional businesses. How?
It's as simple as adding a product or service to your online shop. You can create a listing, set up payment and shipping options, and automate your day-to-day operations. As you grow, you can add more functionality through plugins and extensions.
Technology, including eCommerce, levels the playing field for online business owners. No matter what stage of business you are in, you can have the flexibility to grow and scale your online business the way you need and want!
8. Track and Measure Results of Marketing Efforts
One of the key advantages of internet marketing is tracking and measuring results.
It can be difficult to determine whether or not your efforts are paying off with traditional marketing. With online marketing tools like Google Analytics, you can clearly understand how well your campaigns are performing.
This data can help you make informed decisions about allocating your resources to achieve the best possible results. Additionally, tracking data can help you identify which marketing strategies are most effective for your business.
Bottom line: Tracking and measuring results should be one of your top priorities because it is critical in improving your return on investment (ROI).
9. Targeted Marketing
When it comes to online business, one of the critical things to do is target your audience.
Most businesses use demographics to target their market. While this is a good starting point, adding psychographics to your targeting is a game-changer because consumers make decisions based on their subjective preferences and qualities.
You can effectively market your products or services to the right audience by using both in your targeting. Here are the two factors that can help you in your audience segmentation:
Demographic factors include age, race, gender, occupation, family size, income, education, location, and religion.
Psychographic factors include personality, lifestyle, social class, habits, beliefs, interests, behaviors, and values.
10. More Profit
If you're looking to increase your profits, then moving your business online is the way to do it.
With an online presence, you can reach more customers than ever before, manage your business anywhere and anytime, get actionable business data, and reduce costs. These factors lead to one thing – more profit for your business.
You can start with a simple website and see how it goes. You'll be able to see how your customers respond to your products and services, giving you valuable insight into their preferences. From this data, you can make the necessary changes to ensure a greater return on investment (ROI) and increased profit.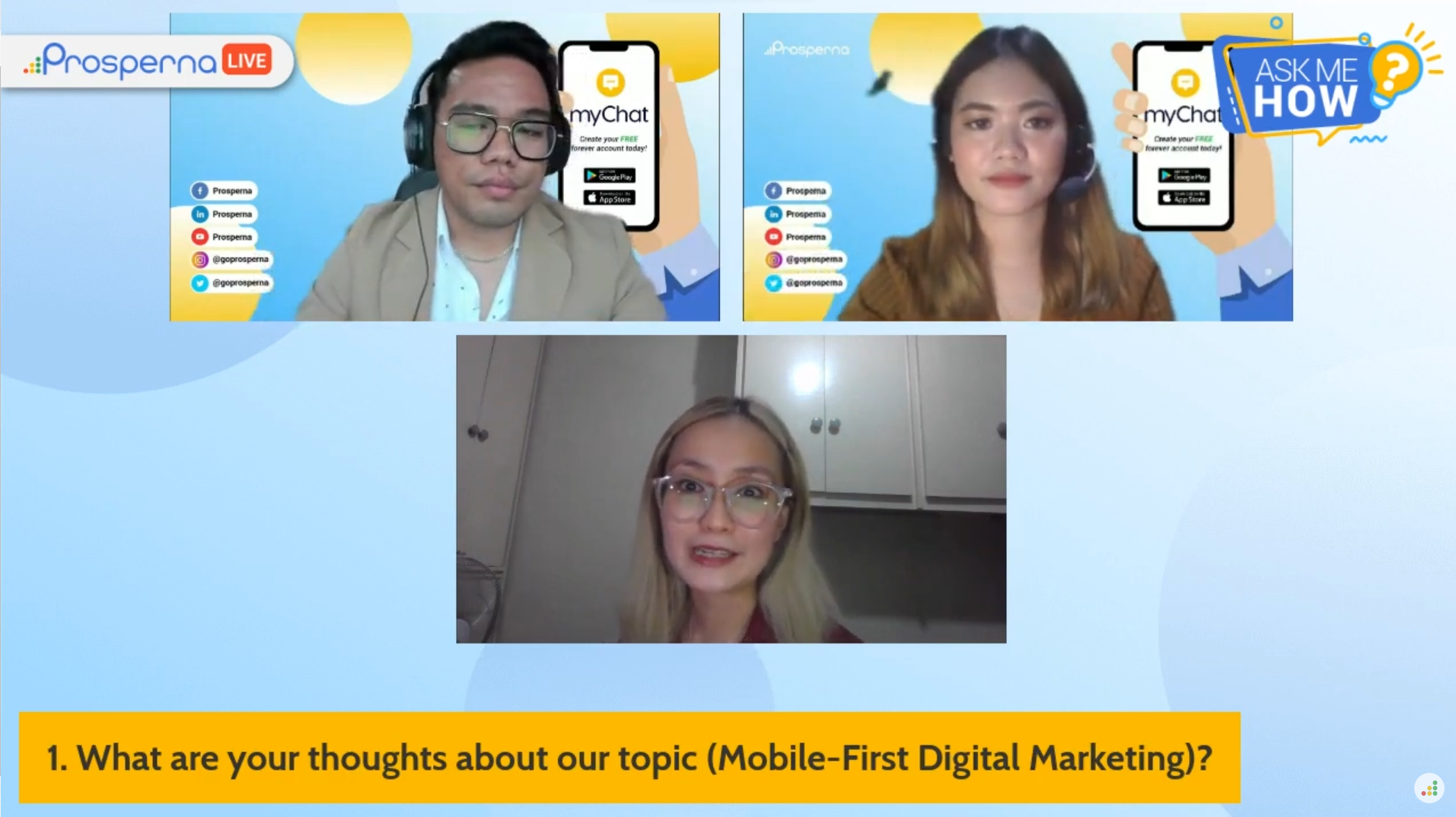 Take the Next Step: Start Your Online Business
Now that you've learned the advantages of starting an online business, you may be ready to take that next step. Check out this article to learn the best online business that you can start this 2022.
But if you already have an online business idea and you're ready to create your eCommerce website…
Great news! We have the solution for you.
Prosperna's Website Builder is created specifically for Philippine SMEs to meet their small business needs and budget.
Set up your eCommerce website for as low as USD $25.50 (PHP 1,275).
Accept multiple online and offline payment options.
Offer nationwide delivery through local shipping providers.
Connect to multiple social channels and online marketplaces.
Enjoy local support and our "we do it for you" service.
We're celebrating female entrepreneurs this March! From March 8 to 30, 2022, female-owned businesses can receive an 8% discount on a 12-month myStore subscription. New accounts only.
Start Your Online Business with Prosperna
Prosperna, an all-in-one eCommerce for Philippine Businesses, can help you set up an eCommerce website Philippines or have a social commerce platform.
Our mission is to empower 100,000 MSMEs in the Philippines with simple and affordable eCommerce software so you can get started in the fastest possible time, without breaking the bank.
In fact, we are super passionate about helping Philippine MSMEs we're giving you a free account FOREVER! 
Want to start selling online? Create your FREE forever account now!