The BEST
Shopify Alternative
for Philippine SMEs
Join hundreds of small businesses in the Philippines using Prosperna to market and sell online, with an affordable and easy-to-use online store.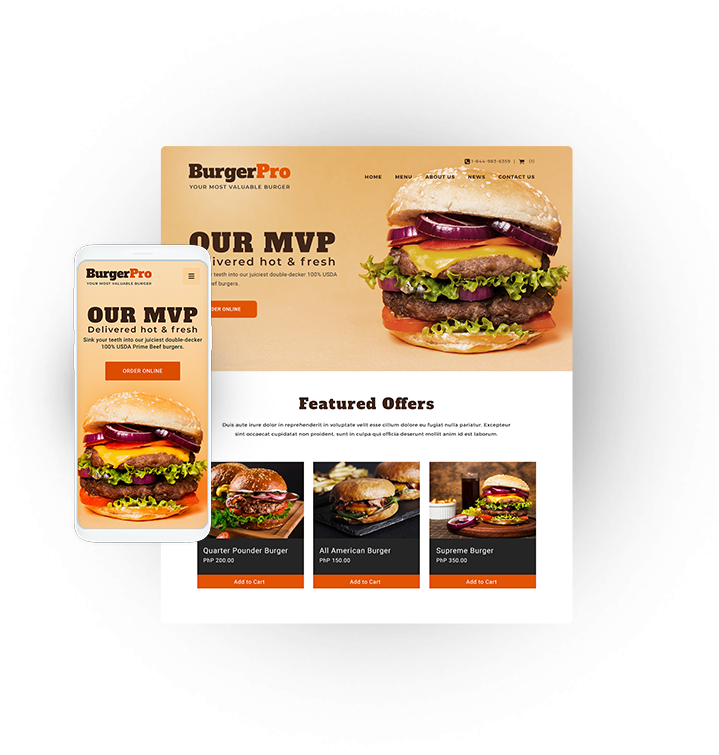 Top 6 Reasons to Use Prosperna

Focused on Philippine SMEs
110% of our efforts are focused on empowering Philippine SMEs, like YOU, with simple and affordable eCommerce software.

Leading Technology
You get to enjoy world-class Software-as-a-Service (SaaS) technology for high-performance system speed and security.

Rockstar Support
Our amazing customer success & support team is here to help you maximize your investment via email, chat and phone.

Instant Return-on-Investment (ROI)
Don't waste your time building your own system. Save time & money with Prosperna...you'll be up and running in minutes.

Safe & Secure
Have peace of mind with best-in-class application access, data and monitoring controls to ensure top security of your data.

Pay-As-You-Go
No long-term contracts (unless you want a discount). We're so confident you'll love our apps, you can even try 'em month-to-month.
Competitive Pricing for EVERY Budget

Basic features for social sellers.

Features and integrations to help online sellers grow.

Features and integrations to help  online sellers grow.

Advanced Features tailor-fit for the established online seller.

A completely customized solution based on your needs.
Get all the great features of the Premium Plan plus a customize theme, custom features and custom hosting configurations.
Best for new businesses or online businesses new to in-person selling.

Best for growing businesses with 1 retail store

Best for growing businesses with 2+ retail stores

Top Features You Will Love

Don't worry. We'll never leave you alone.
Our "we-do-it-for-you" service gives you
a competitive advantage with
our team at your side.

Automatically route customer orders directly to the right store based on your customer's location.​

Provide your wholesalers and resellers a private login so that they can view a separate catalog with special pricing.​

Payment Gateway Integrations
Flexible integrations to all the global and local SE Asia payment gateway providers.

Shipping & Logistic Integrations
Easy integrations to all the global and local SE Asia shipping & logistics providers.

Increase your profits. We don't charge you ANY transaction fees for accepting online payments from 3rd party payment gateways.
Don't take our word for it. What do others say?
Brands Powered by Prosperna
Join hundreds of MSMEs relying on Prosperna
Build your online store without coding experience.