If you're a small business owner in the Philippines, one of your top priorities is likely to be finding ways to grow your business. A business loan can be a great way to do that, but applying for a business loan can seem like a daunting task.
The good news is that SSS members who have their own businesses or are planning to start their own businesses can now find capital through the SSS Business Loan Program. It was developed to provide financial assistance to the business sector.
In this blog post, we will walk you through the process of applying for an SSS business loan in the Philippines, so you can get the funding you need to take your business to the next level.
What are the SSS Business Loan Requirements?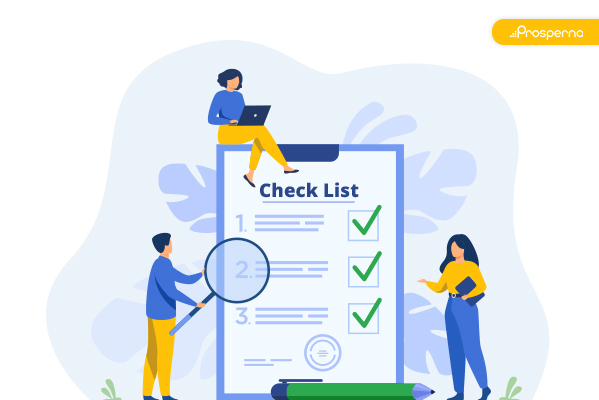 If you're planning to start a business but don't have enough capital, the SSS Business Loan Program can help you. The loan can enhance your business' productivity and grow your earnings through development and diversification.
The qualified borrowers for the SSS Business Loan are new and existing private industries and enterprises—that includes Barangay Micro Business Enterprises (BMBEs). The businesses or enterprises must be eligible for the following:
You could be a Single Proprietorship, Partnership, or Corporation—which includes cooperatives and non-government organizations. It must be at least 60% Filipino-owned.
Your business is allowed and registered under Philippine laws, such as:

Agri-Business – e.g. contract growing, aquaculture
Manufacturing – e.g garment, ceramics, textile, furniture
Food Processing – e.g. rice mill, feed mill, meat processing
Tourism Related Projects – e.g. hotels, theme parks
Service-Oriented Enterprises – e.g. warehousing, utilities, transportation
Sustainable Energy Projects – e.g. waste management system, sewerage treatment plant
Forest Development Projects – e.g. plantation, reforestation
Commercial Production – food and basic consumer items
Extractive Industries – e.g. mining, quarrying
Real Estate Development Projects
Trading Business
Lending

You must have a verified record of profitability. The average income in the past 2-3 years should be positive even if the enterprise suffered losses within the past 3 years.
You must be an SSS member-employer with good standing.
You can also be subjected to other criteria and policies imposed by the Social Security Commission.
Where to Apply for an SSS Business Loan?
As a small business owner who is eligible for the SSS Business Loan, you can apply to the following SSS-accredited Participating Financial Institutions (PFIs):
PFI
Address
Contact Information
Development Bank of the Philippines
Sen Gil Puyat Ave., Makati City, Fund Sourcing Department
Hotline: (632) 8-818-9511
Email: customerservice@dpb.ph
Land Bank of the Philippines
Land Bank Plaza, 1598 M.H del Pilar, Malate, Programs Management Department
Hotline: 1-800-10-405-7000
Email: customercare@mail.landbank.com
Philippine Veterans Bank
101 V.A Rufino St. Legaspi Village, Makati City, Commercial Banking Department
Hotline: (02) 7-902-1782
Email: customercare@veteransbank.com.ph
Planters Development Bank
314 Buendia Ave., Makati City, Program Management Unit
Hotline: +63 (2) 8-884-7800
Email: aetiaoqui@planters.com.ph
For more information on the list of accredited PFIs, you can also contact the Business and Development Loans Department of SSS through email at bdld@sss.gov.ph.

How to apply for an SSS Business Loan
There are many things to consider when you start or run a small business. From marketing to sales to finance to accounting. Plus, the limited resources you have can sometimes constrain your business activities.
Good thing there's a program from the SSS where members can make loans for their business ventures.
If you want to apply for an SSS Business Loan, just go to any of the SSS-accredited Participating Financial Institutions (PFIs) mentioned above. The requirement and process of application depend on the PFI you have chosen.
Keep in mind that the business loans that are usually approved are those for the following purposes:
Site development
Working capital
Enhancement or modernization of existing facilities
Construction/repair of the building and other civil works
Acquisition, repair, or upgrading of equipment and machinery
Acquisition of existing facilities
Acquisition of land (up to 50% of the acquisition cost)
If your loan is approved by the PFI, you are subjected to an amortization schedule that is payable either monthly, quarterly, semi-annually, or annually. The maximum term is 15 years with a grace period of three years on principal payment.
However, a longer payment period (25 years) is given to those in the extractive industries. The interest rate is reviewed monthly, depending on the PFI you've chosen.
FAQs
How much can I loan in SSS for business?
The maximum loanable amount in SSS is the lowest of the debt-equity ratio. This means that the amount should not exceed a 3:1 ratio after financing and not be more than 5% of the SSS Investment Reserve Fund.
How can I qualify for an SSS business loan?
If you are an SSS member with good standing and have a business that is registered and allowed to operate under Philippine laws then you qualify for an SSS business loan.
Final Thoughts
Applying for an SSS Business Loan in the Philippines is a great way to get your business up and running. With a business loan, you can rest easy knowing that you have the funds you need to start or grow your business.
We hope this article answered your questions about the SSS Business Loan. Have you applied for any other loans? How did it go? Let us know in the comments section below.
Further reading:
Prosperna, Your Partner to eCommerce Success
Prosperna is an all-in-one eCommerce platform for Philippine businesses. We are on a mission to empower 100,000 Philippine MSMEs with simple and affordable eCommerce solutions.
In fact, we are super passionate about helping Philippine MSMEs we're giving you a free account forever!
Want to start selling online? Create your free-forever Prosperna account now.